Oh my goodness! You know when you're hankering for something sweet, but not to sweet? Something on the carbohydrate side that you can smear some butter across? Well…. THIS is it! This Cake Mix Cinnamon Quick Bread recipe is going to be your comfort food for this month.
Cake Mix Cinnamon Quick Bread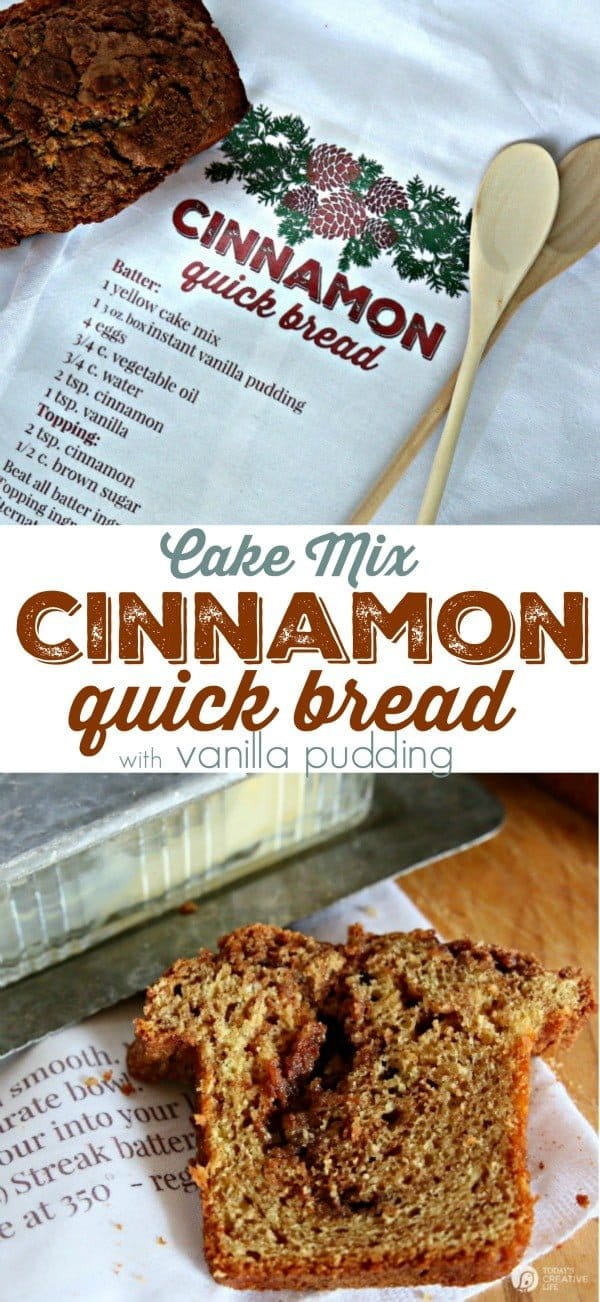 I was trying to think of a delicious and easy recipe that would be great in a gift basket and I think I've found it. I saw a few online and doctored it to fit my taste, but I love that it uses a cake mix. If you'd rather not use a cake mix, then try this cinnamon bread recipe from Tidy Mom.
If you like cinnamon rolls, then this is your bread. There is nothing better than quick breads made in a mini loaf pan for a great gift idea during the holidays. I have several quick bread recipes like my Peanut Butter Butterscotch Bread or my English Muffin Bread, even though it does have yeast, I still consider it a quick bread because it's a quick rise. It's so good!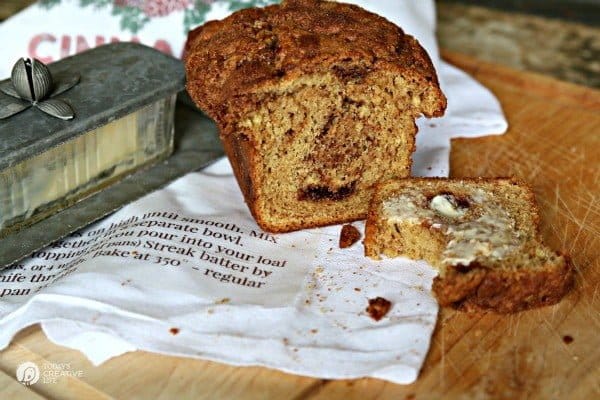 I knew everyone I'd give it to would ask for the recipe, so I made this recipe printed dish towel that I'm sharing tomorrow. You'll have a step by step tutorial along with a great gift basket to make. I bet you can hardly wait!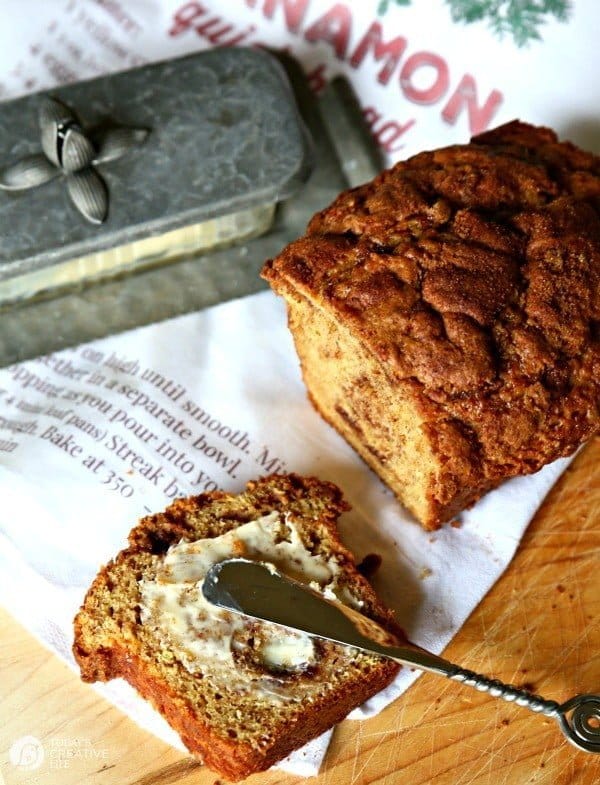 There is nothing better than a slice of this with a cup of coffee. Well……. maybe two slices.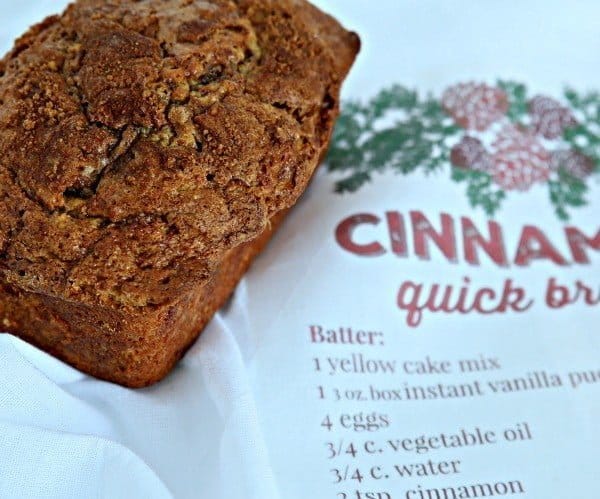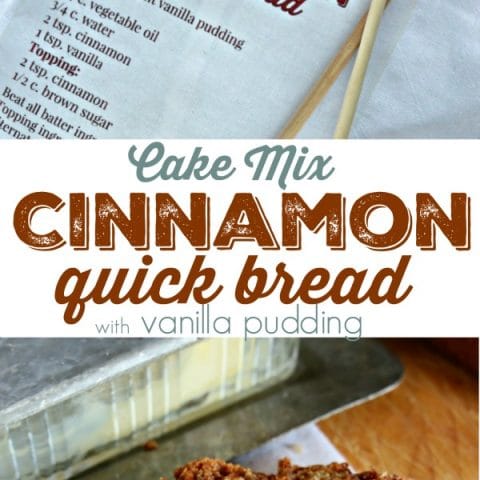 Cake Mix Cinnamon Bread
Yield: 2 loafs
Prep Time: 10 minutes
Cook Time: 40 minutes
Total Time: 50 minutes
Eat it for a snack or breakfast! Perfect for holiday brunch.
Ingredients
BATTER
1 yellow cake mix
1 (3 oz. box) vanilla pudding
4 eggs
3/4 cup vegetable oil
3/4 cup water
2 tsp. cinnamon
1 tsp vanilla
TOPPING
2 tsp cinnamon
1/2 cup brown sugar
Instructions
Beat all the batter ingredients on high until smooth.
Mix Topping ingredients together in a separate bowl.
Alternate batter and topping as you pour into your loaf pans filling up half way.
This makes 2 regular size loaf pans or 4 mini loaf pans
Streak batter as you run a butter knife through.
Bake at 350°
Regular pan - 40 min
Mini pan - 25 min
If you like quick breads as much as I do, then you'll love these too! Just click on the photo for the recipes.