I posted a question to my FB subscribers, asking what I should make with the quick rise yeast I had. One gal posted a link to a quick rise English Muffin Bread Recipe and that got me thinking. I love English Muffins……so I'm sure I would love English Muffin Bread!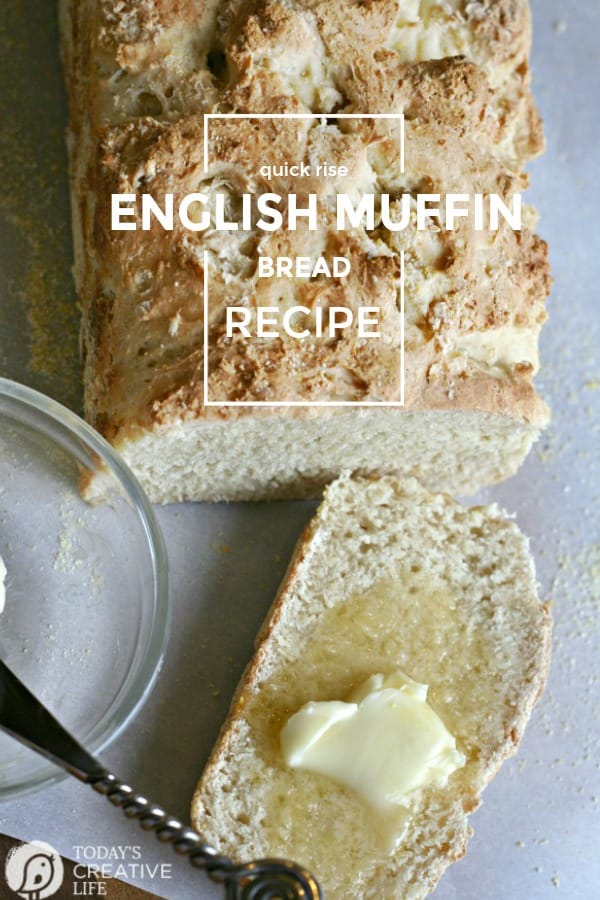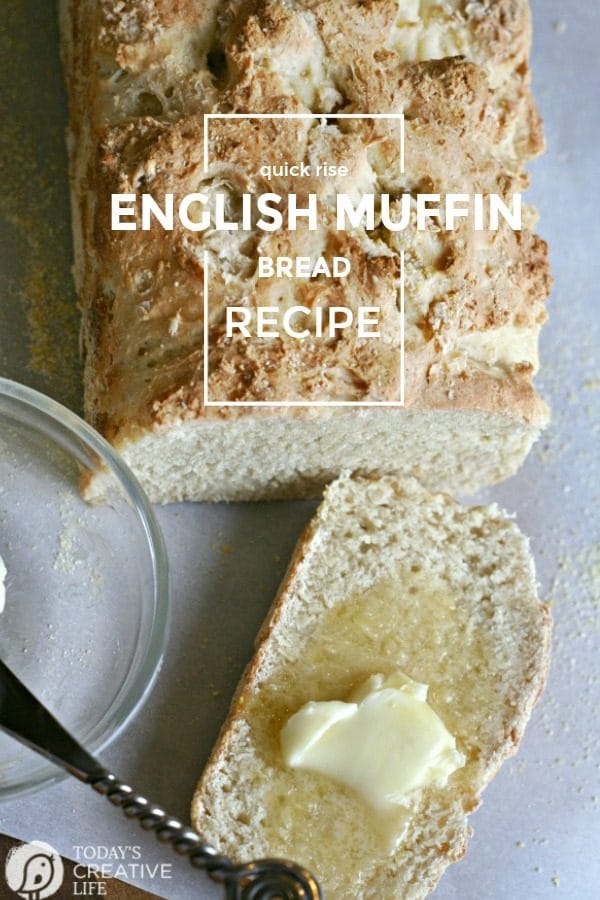 English Muffin Bread Recipe
After looking at the recipe, it looked great and all, but it required something like 11 cups of flour, and I wasn't sure I had 11 cups of all-purpose flour without needing to also use my wholewheat flour……..and I didn't want to mix them. And it made 4 or more loaves of bread. This chubby girl doesn't need 4 loaves of homemade bread around the house and I'm not certain I would have had the strength to give them away. I also only had one Bread Pan
.
I found a recipe at About.com that seemed to have the amount I needed.
Can you make a Yeast Free English Muffin?
Not very easily, but it can be done. I found a paleo/grain-free recipe for English muffins here.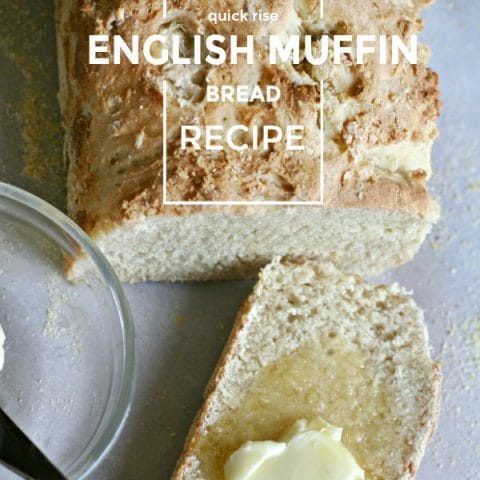 English Muffin Bread
Yield: 1
Prep Time: 1 hour
Cook Time: 25 minutes
Total Time: 1 hour 25 minutes
Old fashioned homemade English Muffin Bread Recipe!
Ingredients
1 package active dry yeast
1/2 tbsp sugar
1 tsp salt
1 cup warm milk
1/4 cup warm water
1/4 tsp baking soda
3 cups all-purpose flour
cornmeal
Instructions
Mix all ingredients, except cornmeal, in the order they are given to form a very sticky dough.
Grease your loaf pan (8.5x4.5) Sprinkle with cornmeal to prevent the loaf from sticking to the pan.
Spoon dough into prepared pan. Cover and let rise in a warm place for 45 min.
Preheat oven 400 degrees F.
Bake for 25 minutes or until the loaf sounds hollow when you tap on the bread top.
Turn out the loaf onto a baking rack and allow to cool.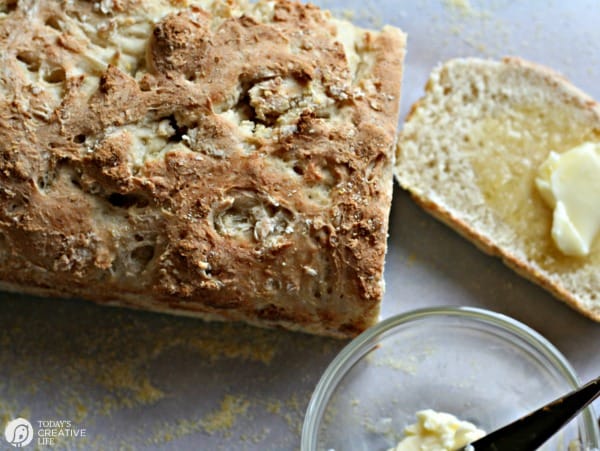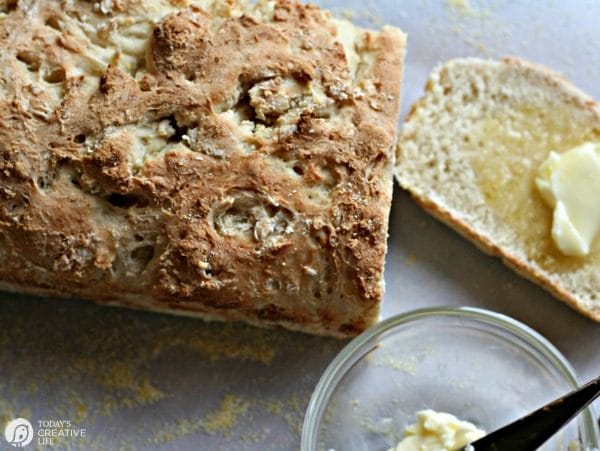 This recipe looks simple enough, but of course, I didn't read that you should add the ingredients in order as they are written. My bread turned out denser than the recipe implied, but it's still very very good! I'll make it again…..and again…..and again. It didn't seem to rise as much as I thought it would, but again…….I think it's because I didn't follow the directions perfectly.
What I really like is how well it toasted up the next morning. Oh My Goodness! With a little honey drizzled on top, it was pretty much perfection.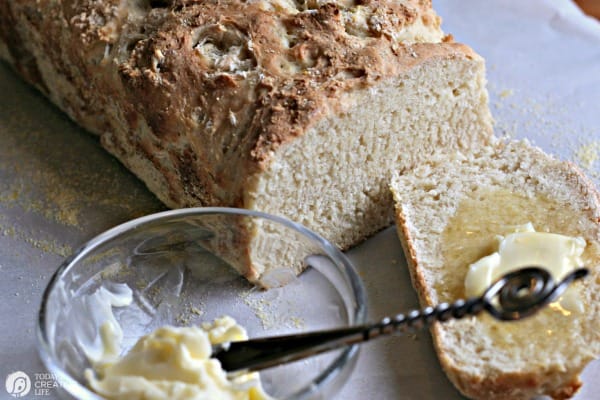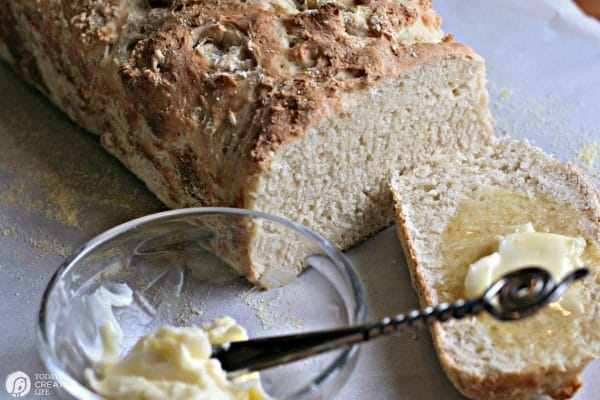 If you're out of quick rise yeast, but you're now in the mood to bake, try my Apple Cream Cheese quick bread. Mouthwatering!
What Kind of Bread is an English Muffin
English muffins are a small, round, flat yeast-leavened bread which is commonly sliced horizontally, toasted, and buttered. – Wikipedia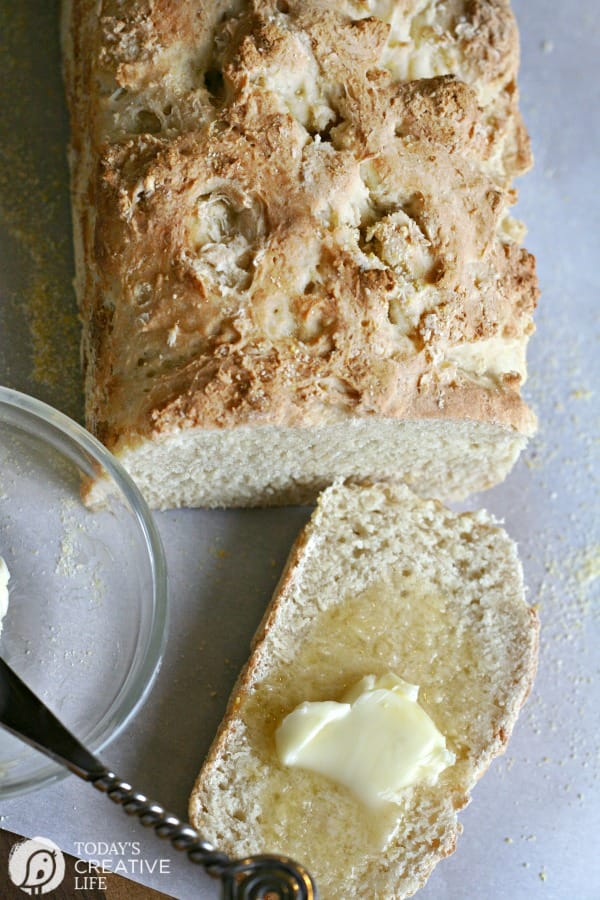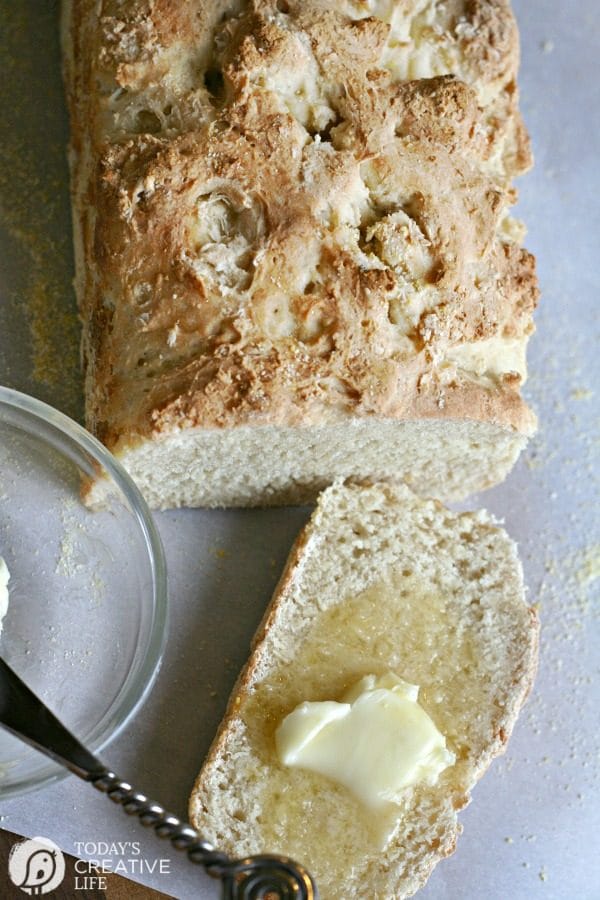 If you try this English Muffin Bread recipe, I hope you'll share it with me on Instagram or Facebook. Just tag me! TodaysCreativeLife
---
More Bread Recipes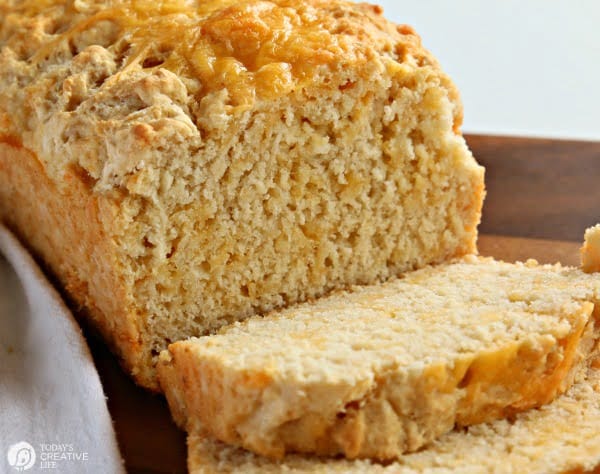 Garlic Cheddar Beer Bread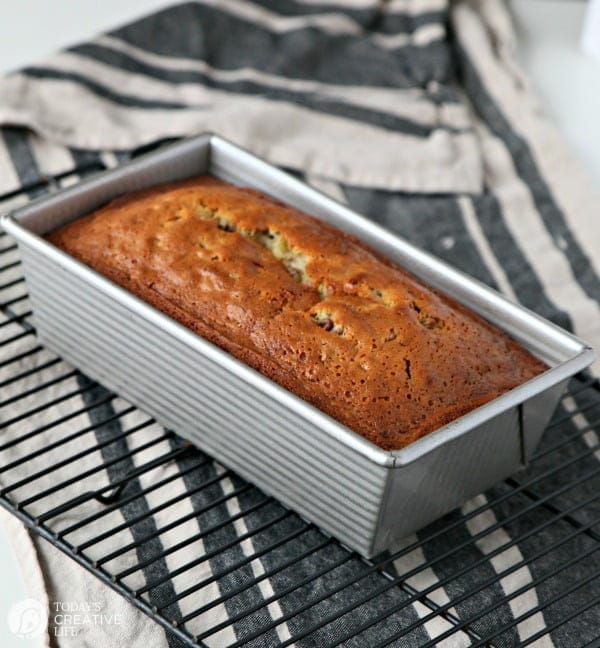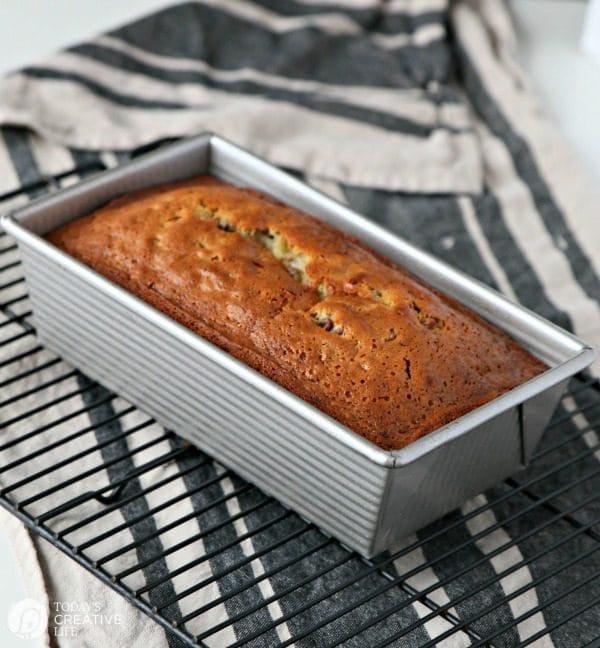 Sour Cream Banana Bread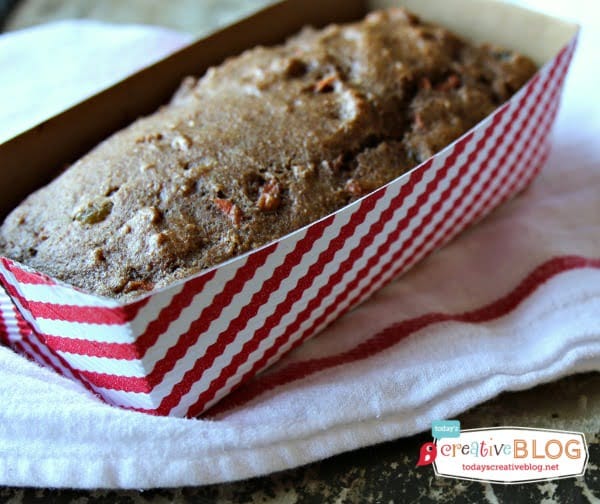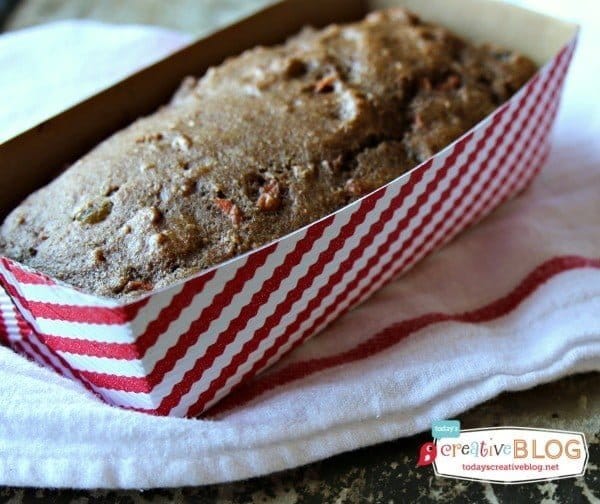 Sweet Bread Recipe