Some people collect shoes, I collect dish towels. I love a simple vintage inspired dish towel, which explains my latest obsession with Iron On Transfer Dish Towels. I've done iron on transferred book bags or even Halloween Treat Bags, but now my attention is dish towels!
Iron on Transfer Dish Towels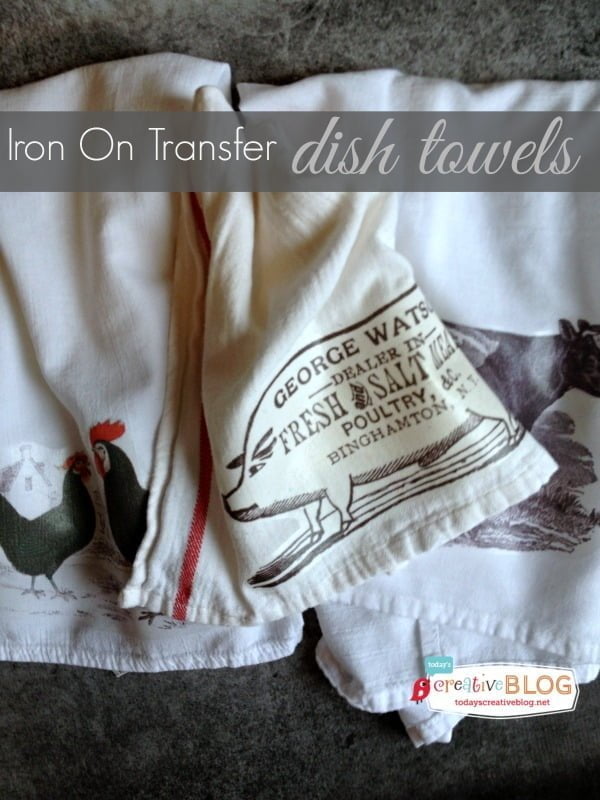 Actually I may also have an obsession with iron on transfers. I love them. Last month I did a guest post for Tatertots and Jello and showed off my vintage Santa iron on pillow. I was so sad to put it away.
I've been visiting my friend Karen's site, The Graphics Fairy several times a week finding inspiration for my next project. She makes it so easy to download the image for whatever you have up your sleeve. After seeing so many adorable farm animals that I loved, I figured new dish towels were in my future. I love the large cotton White Flour Sack Dish Towels
 that I find at our local Fred Meyer and then of course the 10 dish towels I had picked up at IKEA for $.99 cents. They are perfect for this type of project.
How to Make Iron On Transfer Dish Towels
Gather your supplies. I love the Avery iron transfer papers or Jolees.  The photo shoes Jolees and a pillow cover from my pillow project I did for Tatertots and Jello.
Find your image (found mine on The Graphics Fairy) and print on the non glossy side of the paper. Read the package directions.
Trim the images.
Lay image face down on the towel where you want the image to appear.
Using a hot iron, no steam, firmly pressing as you iron…….I think I iron for about 60 seconds. But I'd check the package directions. Also, if your fabric has any polyester, like the pillow covers did, you have to watch that you don't "burn and yellow" the fabric.
Let cool completely, then gently peel the paper away from the fabric. Taha!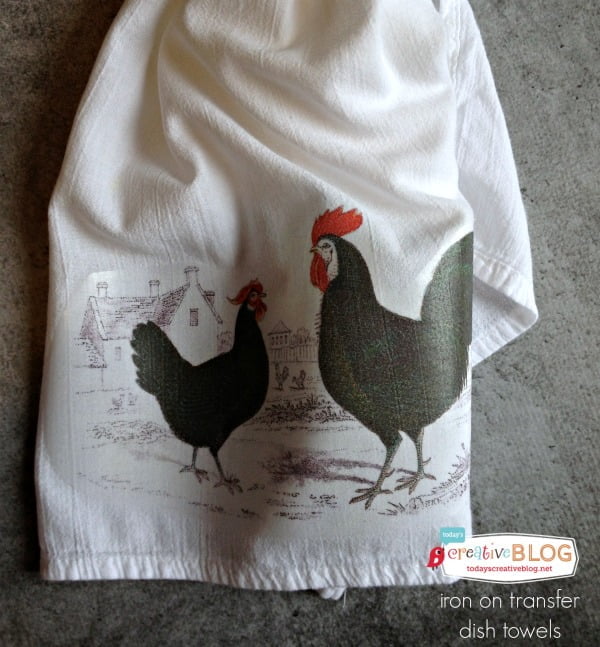 If you look closely, you can see the iron on transfer plasticy border. If you let your image cool all the way before peeling the paper away, it makes the border less noticeable. It also helps to wash it. No cracking has occurred on mine.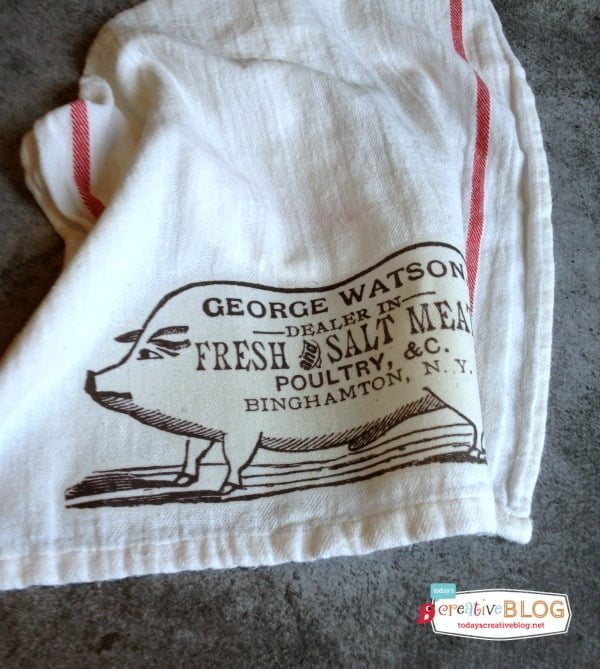 I don't think you can get a cuter more vintage inspired towel anywhere than this pig one! The IKEA TELKA Red and White Dish Towels are great! I love the red ticking down the sides. I was concerned about the texture at first, but it didn't seem to affect the transfer at all.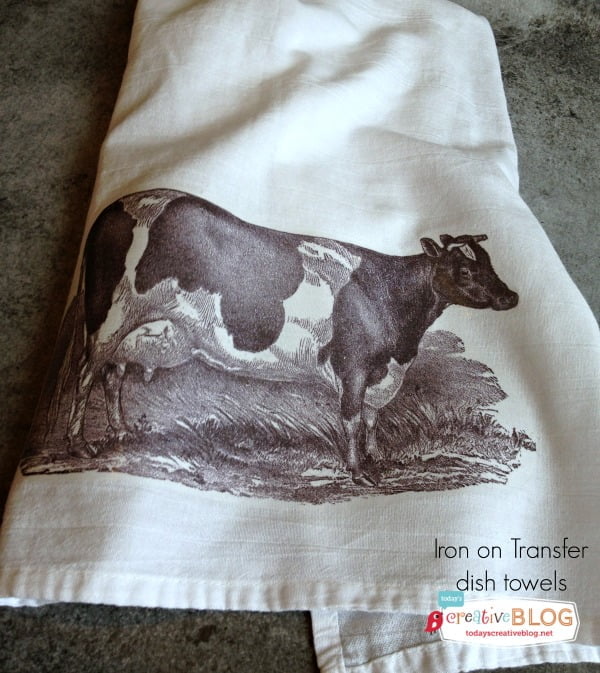 I love them all! Don't you?
I think I may try a graphic shape or design next. The possibilities are endless really.
What would you want on your dish towel?
Join Kim on Pinterest, or Instagram.