I've seen this idea floating around and I instantly knew I had to make it! Which means I'm going to show you How to Make Glittered Champagne Bottles too! So easy!
How to Make Glittered Champagne Bottles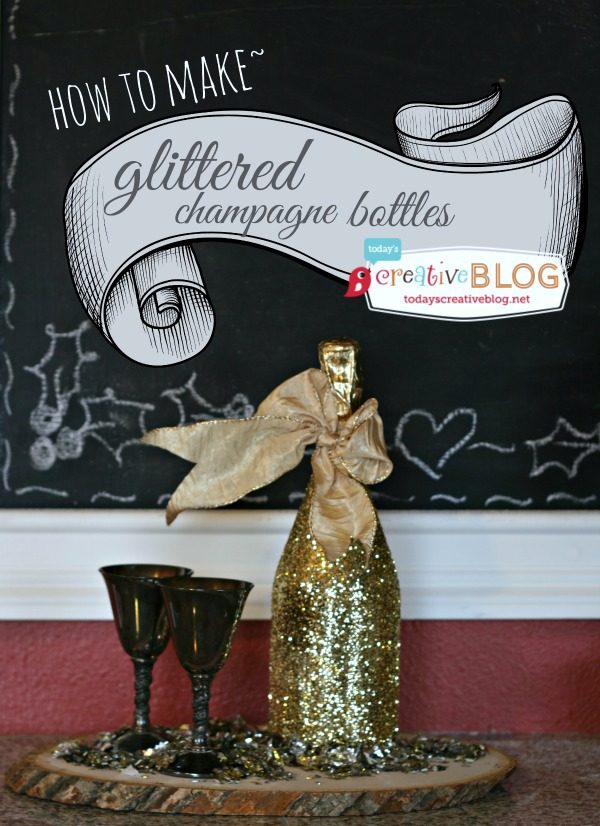 I knew I had a couple of old bottles of champagne in our bar area in our basement. Obviously, we're not big champagne drinkers since it's a cheap brand and it had a layer of dust. Which makes it even more perfect for this craft. I'm currently using it as table decor for New Years Eve, but you could drink it if wanted. It goes perfectly with my 2014 Happy New Year Printable Banner. (update! Here's my Happy New Year 2017 Printable Banner!)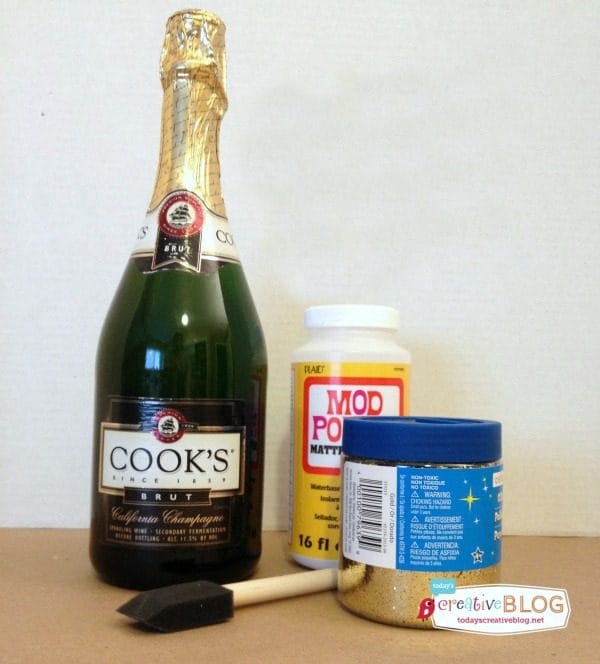 How to Make a Glittered Champagne Bottle
You'll need:
Champagne Bottle
Mod Podge
Application brush, I like foam brushes for these types of projects. (It means I don't have to clean them because I throw them away)
Glitter
optional – Spray Laquer. If you want to make it so it doesn't "shed", then spray with a sealer after the glitter is dry
Gather your supplies.

I used painters tape to create a border, then just painted a liberal amount of Mod Podge onto the bottle. Where ever you want glitter is where you want the Mod Podge.
Place your bottle over paper or a glitter tray and sprinkle away. As you can see, my glitter tray wasn't quite large enough.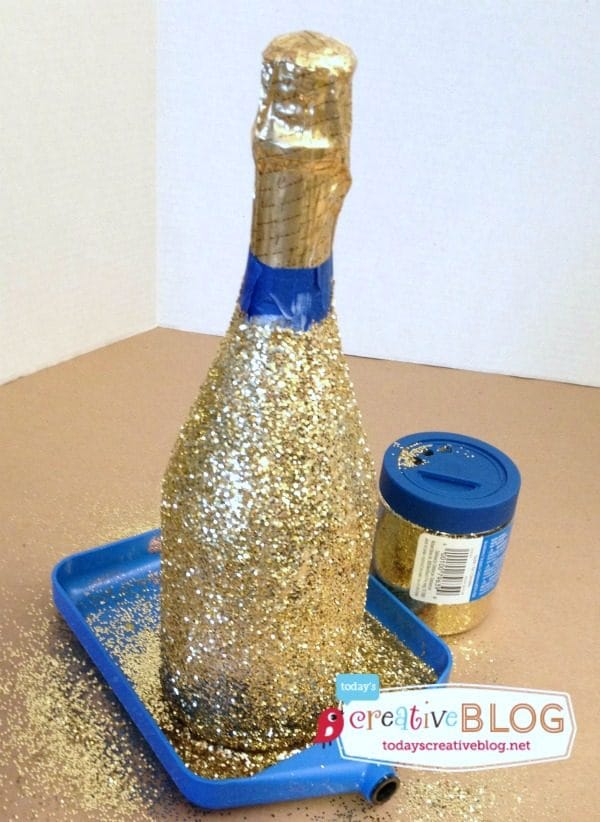 Allow to dry……. I left it alone for about 2 hours. If you don't want your glitter to shed, then spray with a sealer……a silicone sealer or lacquer. I'd spray it outside……that stuff can be flammable. Don't spray in your garage near your hot water heater.
The gal I was inspired by uses a spray adhesive instead of Mod Podge…….you can see how she does it on the site Evite.
Looks pretty cute with my New Years Eve Printable Banner doesn't it?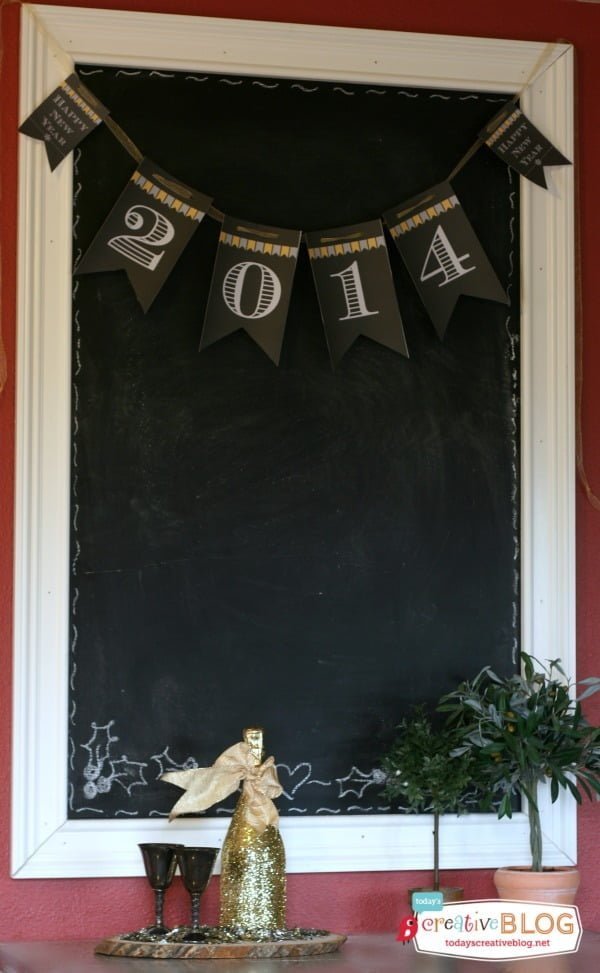 Here's an updated 2017 New Years Eve Banner for you!

You can find more New Years Eve Ideas in my Holidays Archive.
---
More Ideas for the New Year!