This morning I was on my local morning show. I'm on once a month to do a quick (very quick) and easy craft. Today I did easy DIY drink charms, a technique I learned from my fun friend Amy from Mod Podge Rocks. We made necklaces at the Click Retreat and that's when I thought they would also make great drink charms!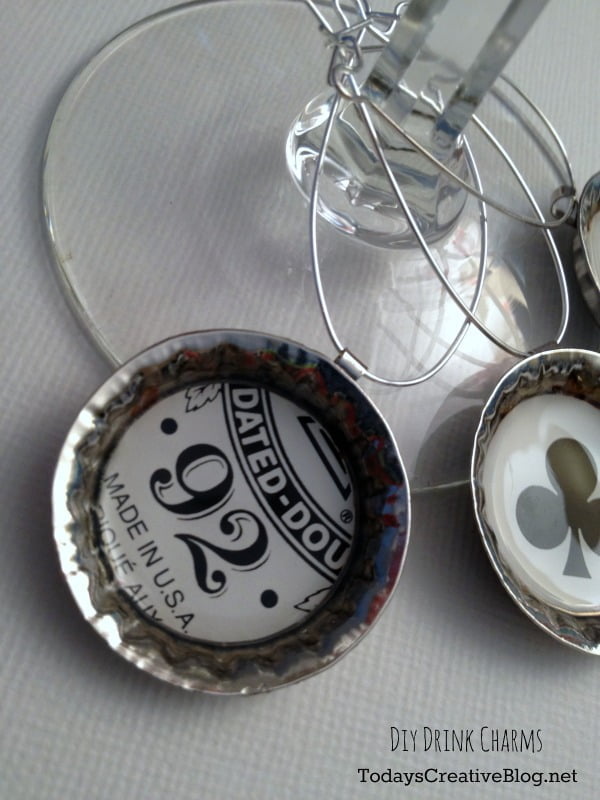 I LOVE decoupaging and have been obsessed lately. It's one of the easiest mediums to work with. I've decoupaged tables, vintage mapped trays, my craft room trash can and even pumpkins!
DIY Drink Charms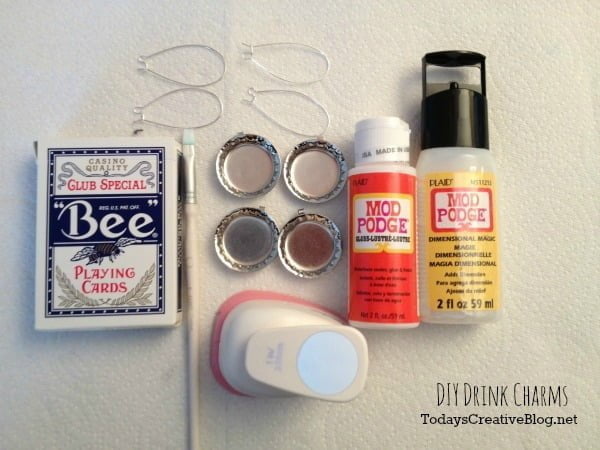 You're going to need:
Mod Podge Dimensional Magic
Regular Mod Podge
Bottle caps with a loop
Playing cards or paper
1 inch paper punch
small paint brush
Loop holders (found in the jewelry making area)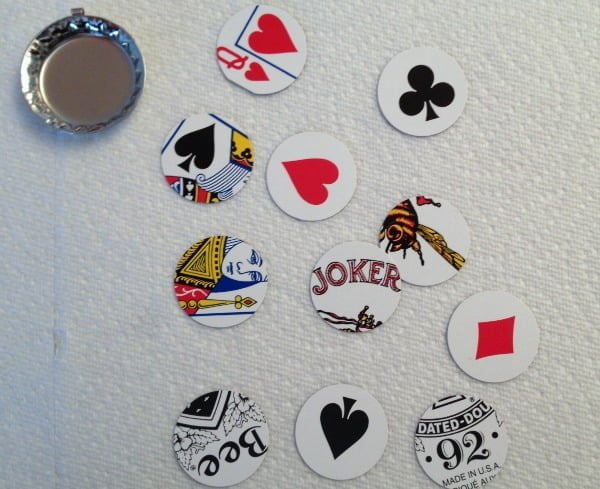 Punch your selected paper into several punches.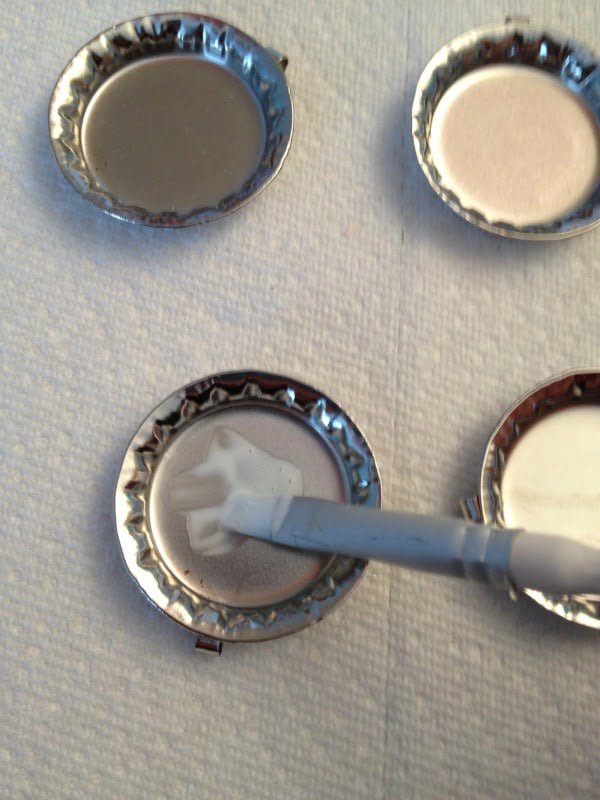 Paint the bottom of your bottle cap with regular Mod Podge and place your paper punch on top. Press.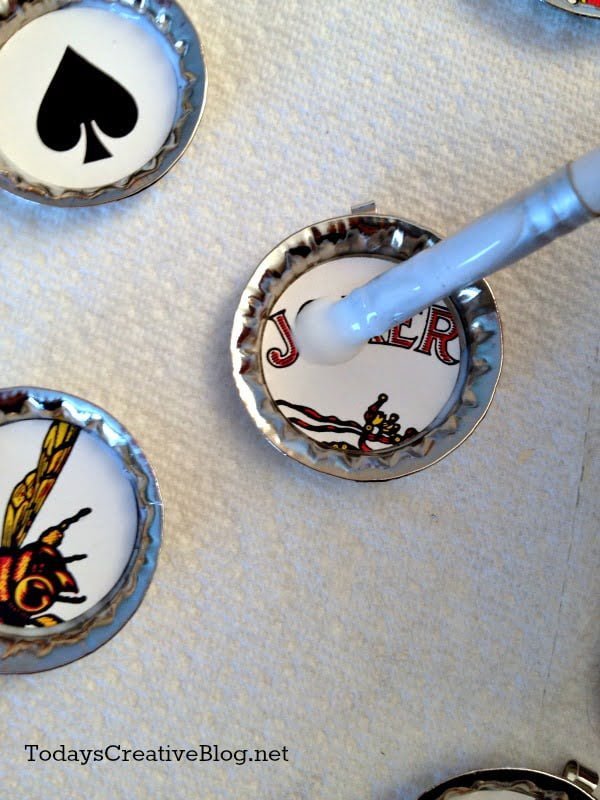 After adding the paper punch and pressing firmly to make sure it's sticking, apply more Mod Podge OVER the paper. I'd let it sit for a few minutes to dry. It doesn't have to be completely dry.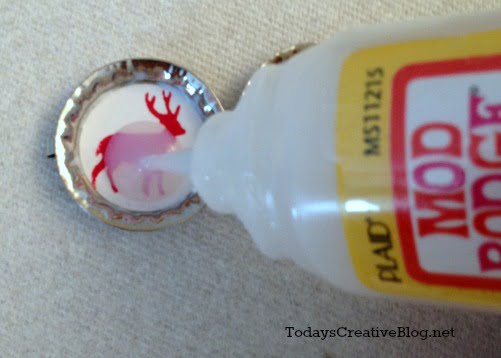 Pour the Mod Podge Dimensional Magic over your image. If you'd like to add a bumpier embellishment, just make sure the bottom of the embellishment is submerged.
Let sit for at least 24 hours. It will dry clear……….really.
Use your imagination! As long as the charms are different, allowing people to remember their drink, you're good!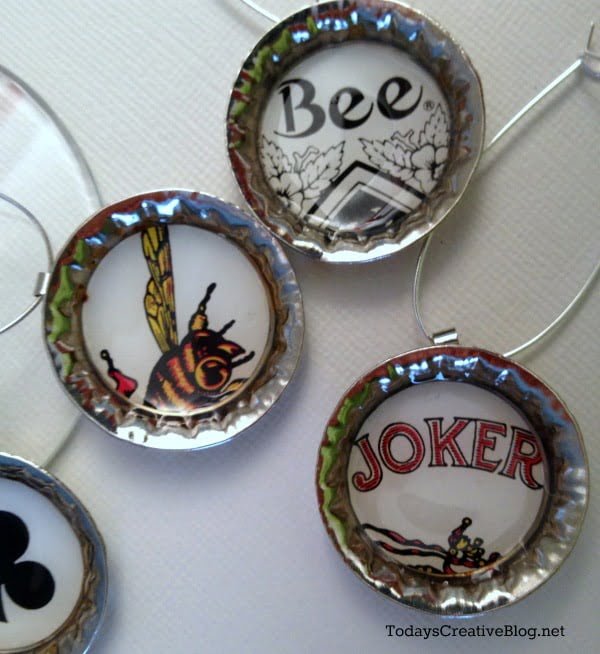 Playing cards were perfect! Perfect for a game night, poker party or even Thanksgiving!
You should really share this post, don't you think? Just click on any of those adorable buttons below.