Have you ever wondered What to Decoupage?
A bit ago, I did a project for Mom It Forward that started my latest obsession of Mod Podge, decoupaging anything and everything. For the lazy crafter like myself, Mod Podge is perfect. It's very forgiving and allows for a few mistakes.
What to Decoupage
I was visiting a friends site and saw what she had done for her craft room trash can! I knew immediately that I needed to create one for myself. I love the creative and whimsical look and how it becomes a part of the decor. I'm always looking for what to decoupage, looking around for any item I can smear that wonderful concoction called Mod Podge all over!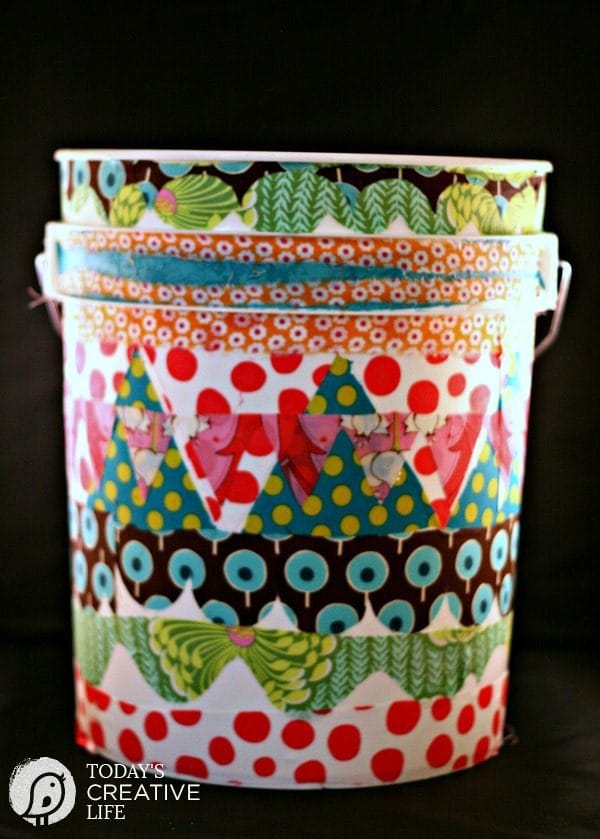 How to make a Fabric Decoupaged Trash Can
Supplies needed:
Affiliate links to products for your convenience. This cost you nothing extra, however, if you do purchase, a small percentage of each sale will go to TCL. Thank you for your support.
I picked up several fat quarters from my local craft store.
Cut up fat quarters into strips and any shape that inspires you. Lay them out for quick access. They will be going around the bucket.
Start at the top or bottom of your bucket and paint on a layer of Mod Podge in a 3 inch space all around the bucket.
Immediately place your first fabric strip onto the mod podged area and brush another layer of mod podge over the fabric pressing the fabric onto your bucket.
Continue repeating the steps until your bucket is covered.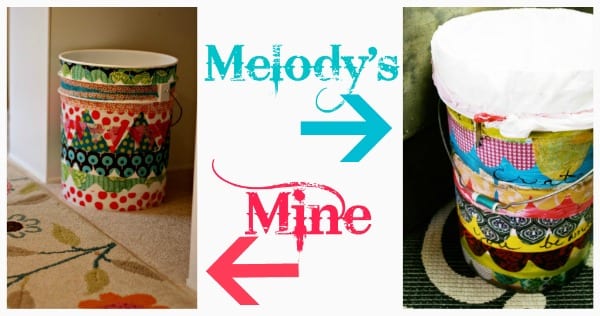 It's not perfect, but it's perfect for me and it's perfect for my room. A little messy, a little whimsical and happy colors.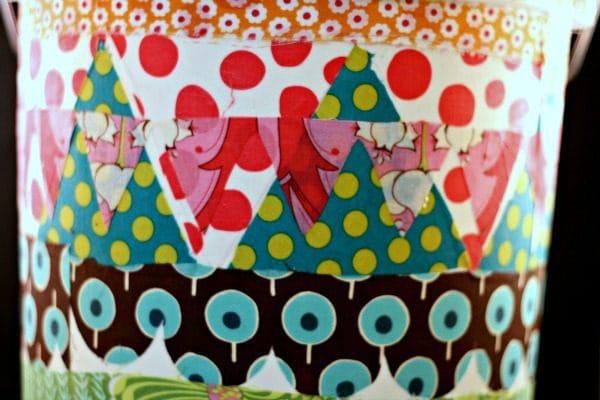 I love how it matches my rug.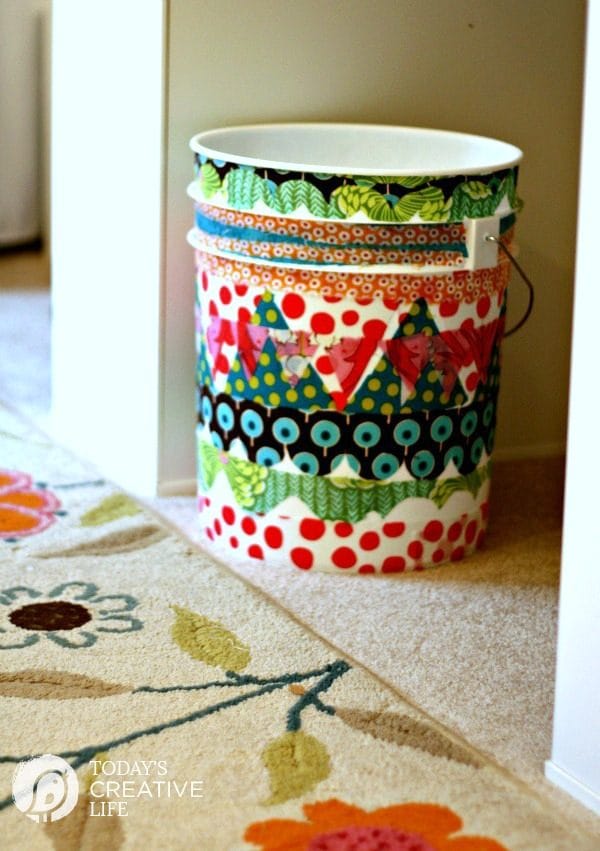 I've got my vintage maps out again today and my mod podge……..because I never know when to quit when I like something. You can see the table top I decoupaged with my old maps.
---
Find more Creative Ideas