I am always looking for Decoupage Ideas!
It's no secret that my new obsession is using mod podge to decoupage my vintage maps on everything I can think of. I have so many decoupage ideas swimming around in my head that if you're looking for ideas on what to decoupage, check out my trash can! I tend to over do everything.  Like my love of numbers.  Right now my house is full of vintage maps and numbers. I LOVE maps and globes. If you do too, then check out this post on 18 of the Best DIY Globe Projects! 
Decoupage Ideas

I've been dying to decoupage this little side table for a couple of years.  I finally did it!  I love it! It's not perfect…….a few tiny bubbles…….but it's perfect to me.
How to Decoupage a Table
I found this table at our local antique mall.  Perfect to decoupage. I love the base which ironically is very similar to my dining room table legs. Reminds me of bell bottom pants.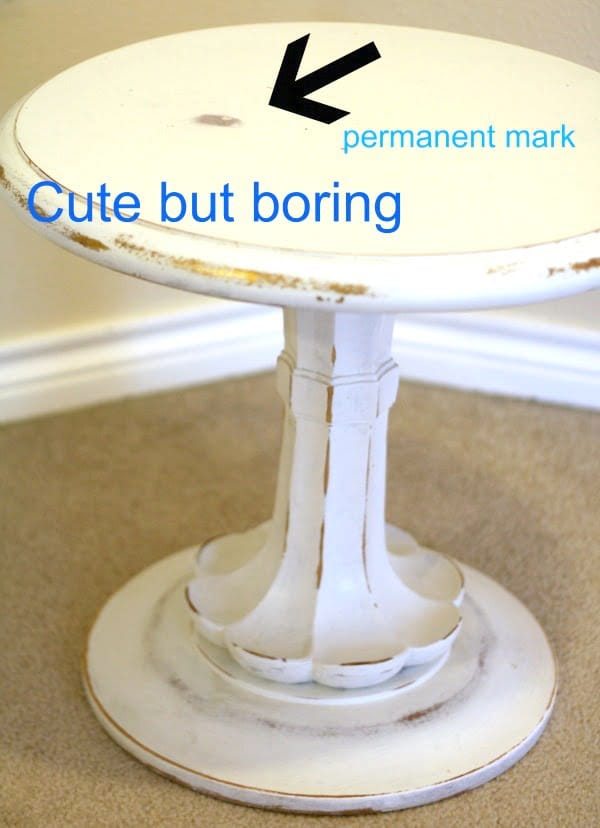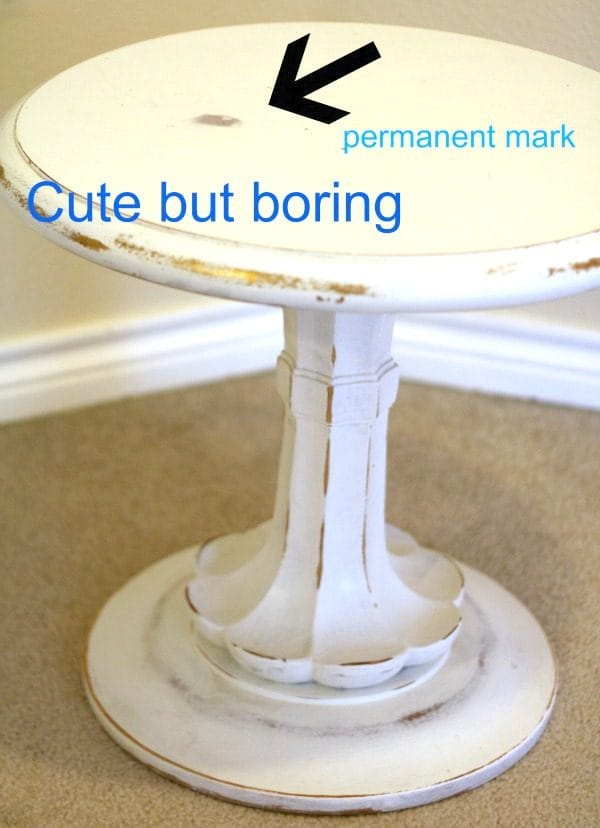 On a whim, I carried this baby upstairs to my craft room, wiped the dust off and started brushing on the Mod Podge.  Within minutes, I had a new table.  I used the outdoor Mod Podge for the top layer.  I figured it would seal it better.
I called my son in to look at it because I knew he would think his mom was all cool……..his words were "so……you just……..(snapped)  did this?"  That made me feel like superwoman because we should all base our value on what a 13-year-old boy thinks of our craft projects.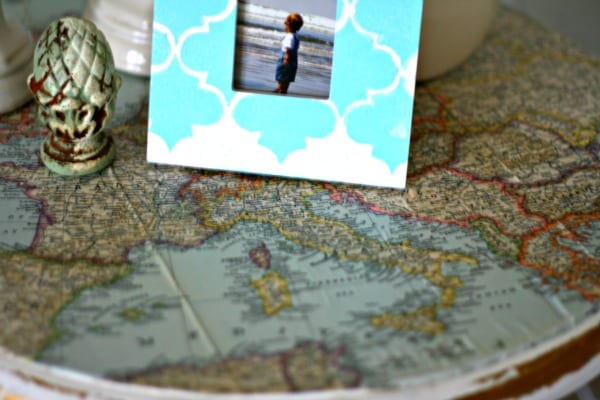 I think it's the perfect way to add vintage charm and a little bit of blue into my home.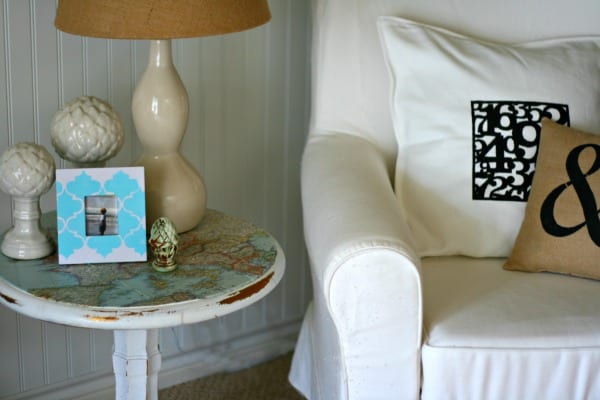 If you like this table, then you'd love these DIY Map Coasters too!
How to Decoupage Tutorial
I first cleaned the top of the table and made sure it was dry.
I cup my map to the size needed.
I just used the regular formula Matte formula of Mod Podge.
I brushed on a coat of Mod Podge onto the top of my table where I wanted the map to go.
I laid the map on top and then brushed more mod podge on the top of the map. It may look cloudy, but it will dry clear.
I should have used a rolling brayer to reduce the amount of wrinkling.
Let it dry overnight before placing anything on top.
Supplies needed:
Affiliate links for products are shared for your convenience. This cost you nothing extra, but if you do decide to purchase anything, TCL will receive a small % of each sale.
---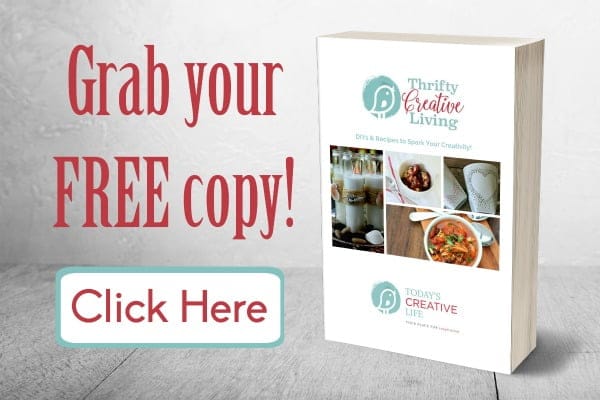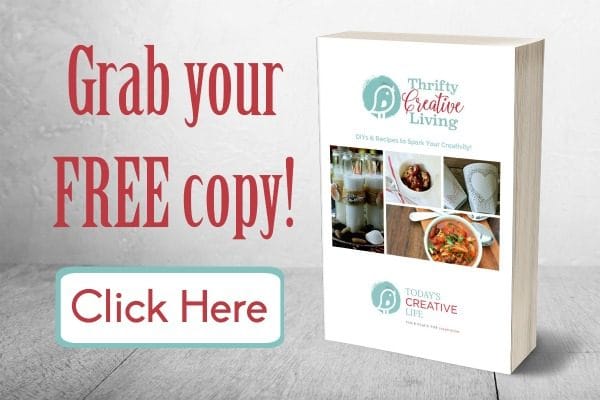 Follow me
 Facebook | Pinterest | Instagram | Twitter
---
More Creative Ideas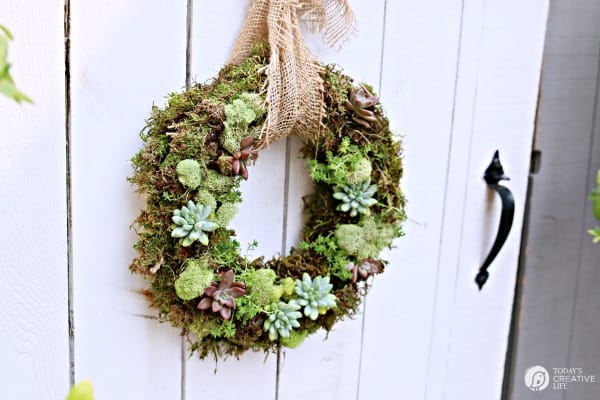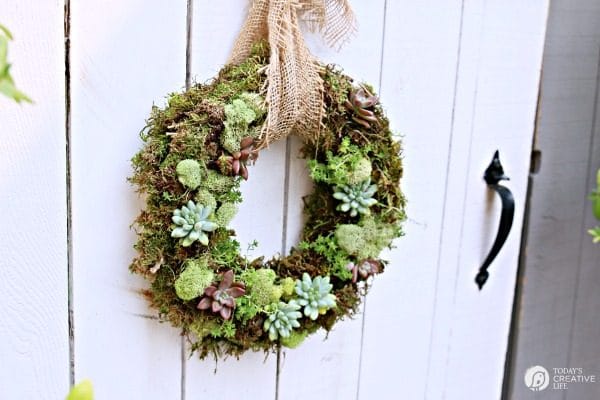 DIY Succulent Wreath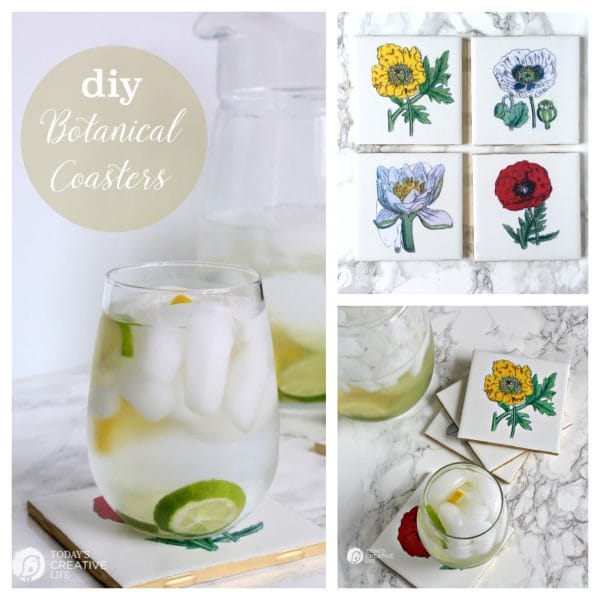 Decoupaged Botanical Coasters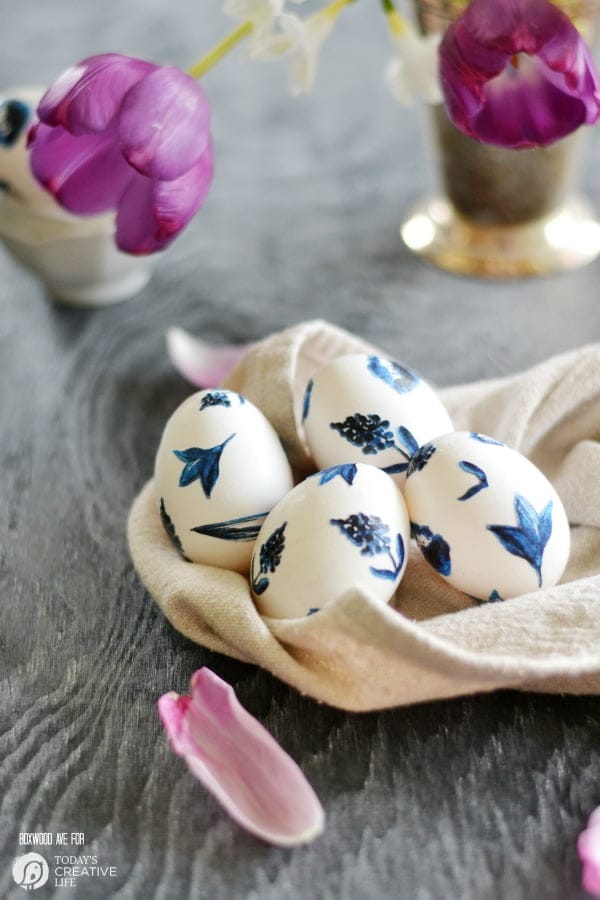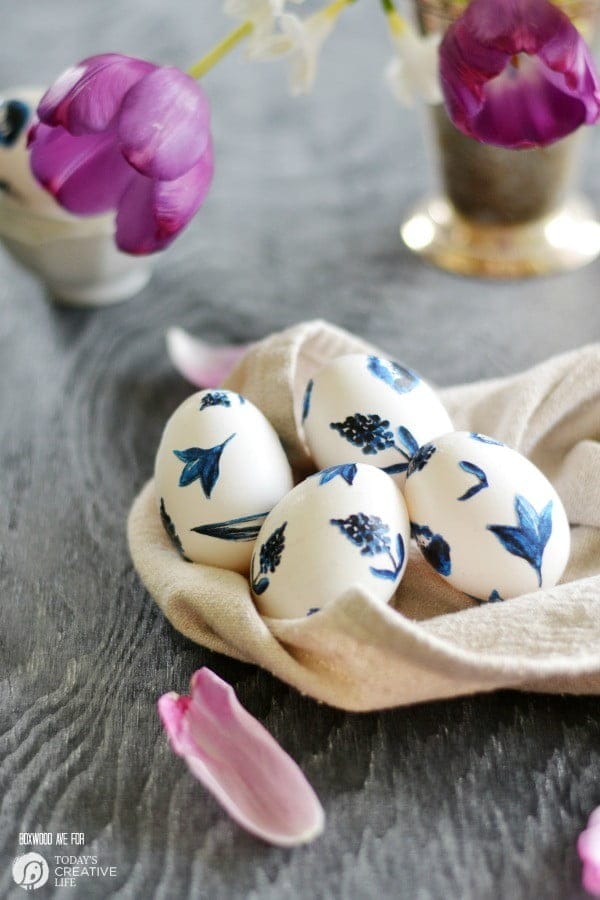 Decoupaged Easter Eggs