There is nothing easier than pumpkin decorating with DIY No Carve Decoupaged Pumpkins! Using a real or faux pumpkin, along with some mod podge, you can create your own creative fall and holiday decor!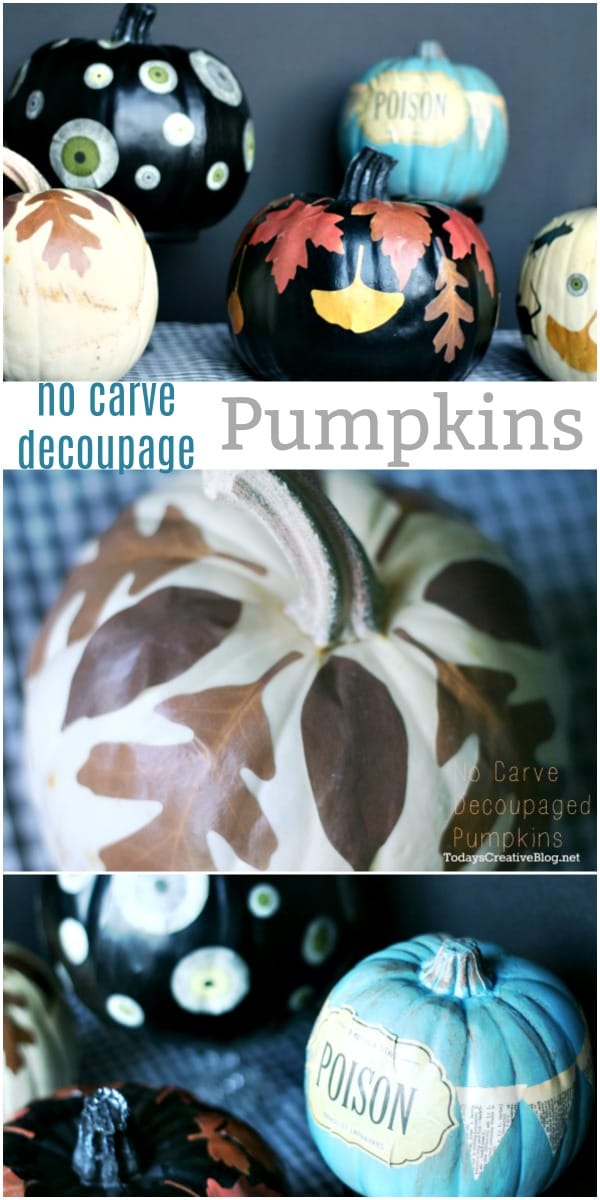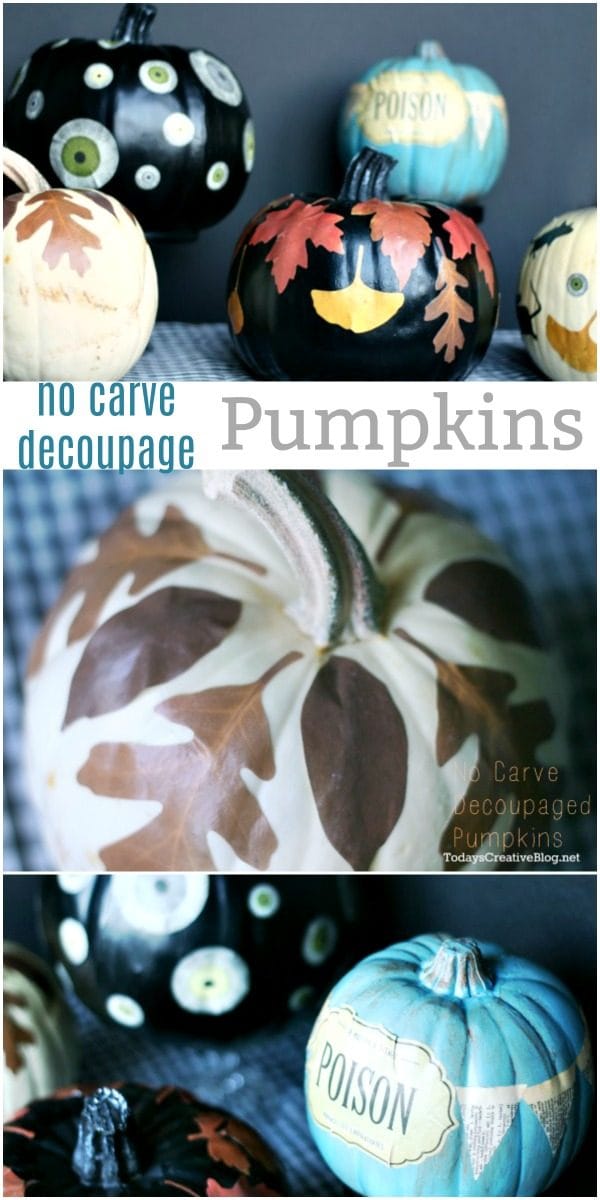 Each month I have the pleasure of being on ABC Katu AMNW here in Portland Oregon. If you're visiting, welcome! It's all about pumpkins today! A few weeks ago I painted a few pumpkins, which another great No Carving method.
No Carve Decoupaged Pumpkins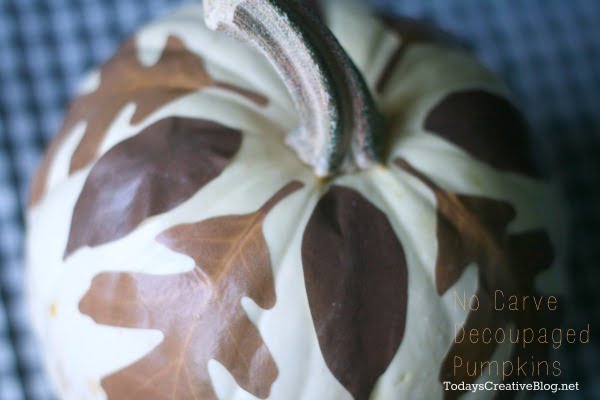 Today I showed Helen how easy it is to decoupage a pumpkin. Using Mod Podge makes it so easy to decoupage diy craft ideas!
No Carve Decoupaged Pumpkins are a great way to decorate with out having to ……….well…….carve. I HATE carving pumpkins.  I always start out with grand ideas and end up throwing a hissy fit when I am once again reminded that my skills are not good for carving. I always just end up with the typical tri-angle eyes and nose, when what I wanted were pumpkins that look like the front of Country Living.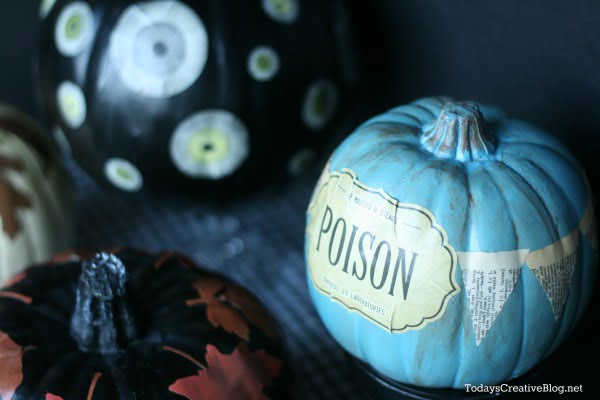 I have thrown in the towel and cried UNCLE and have found my new love of decorating pumpkins! Thank God for Mod Podge. If you're using them for outdoors, you'll want to use the Mod Podge outdoor formula.  I'm using matte finish on mine because I didn't want them all shiny.
How to Decoupage a Pumpkin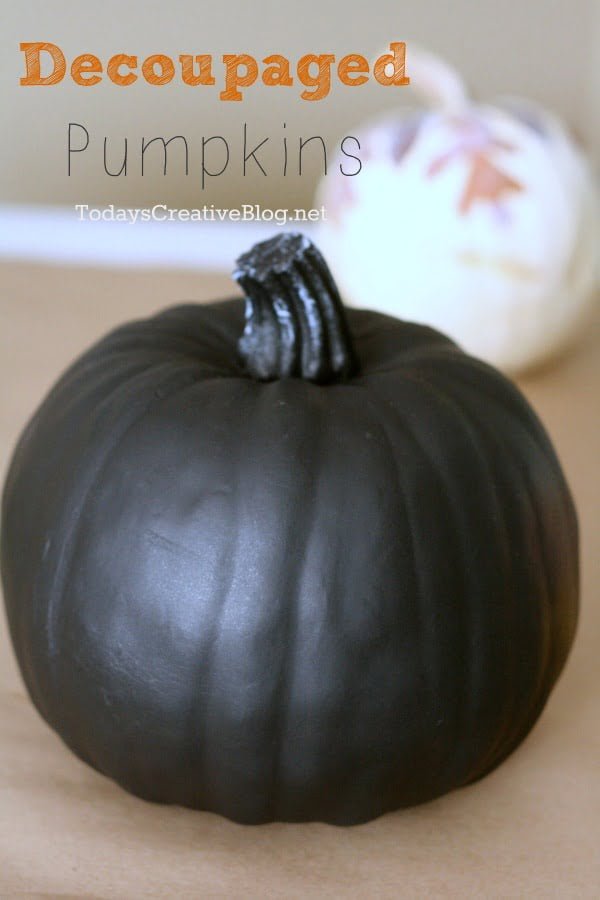 Supplies for Decoupaged Pumpkins
Affiliate links for products listed are for your convenience only. This costs you nothing extra. If you happen to purchase anything as a result of clicking, TCL will receive a small percentage. Thank you for your support. This allows me to continue to offer you free content.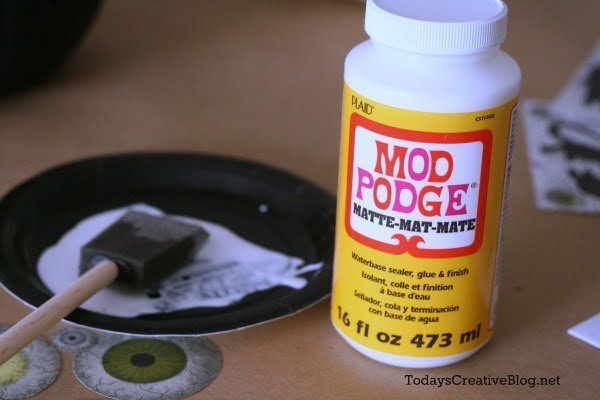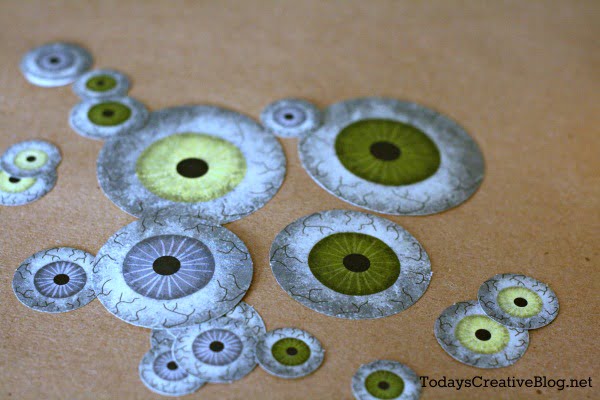 1.  Brush a liberal amount of Mod Podge on your pumpkin in a small area large enough for your first image.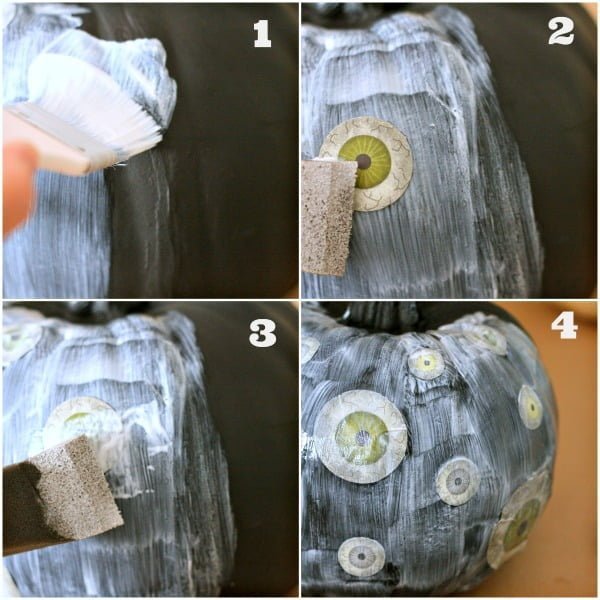 2. Place your image on the Mod Podged area
3. Brush more Mod Podge OVER your image.
4. Repeat.  I covered the entire pumpkin with Mod Podge.  I wasn't sure myself and since Amy Anderson, the Mod Podge queen is a friend of mine. If you don't already have her Mod Podge Rocks Book, grab one!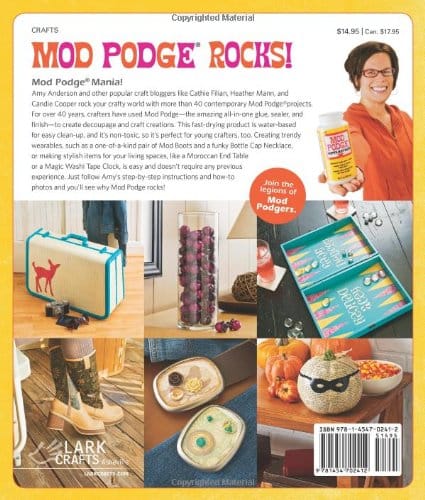 If you're using REAL leaves, then you'll need to dry them and press them for a few days before using them.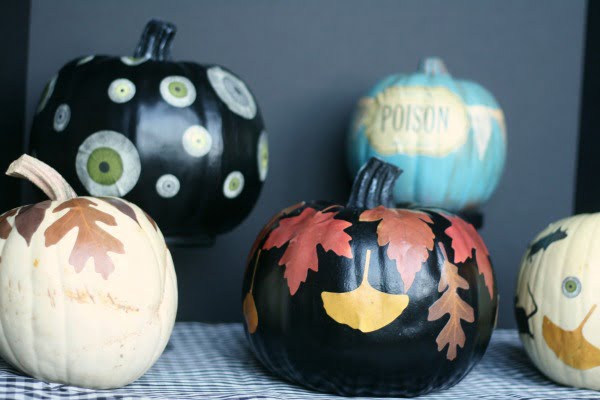 I tried using them right off the tree and they weren't having anything to do with it. I also tried silk leaves……..nope. Didn't work. I used the Martha Stewart decoupage images.  They look great and they work great. Why mess with perfection?
---
More DIY Halloween Ideas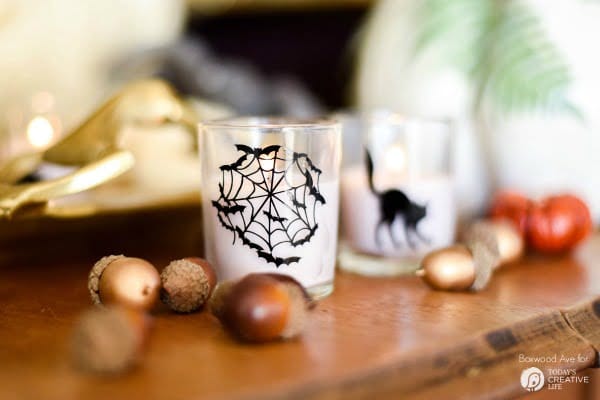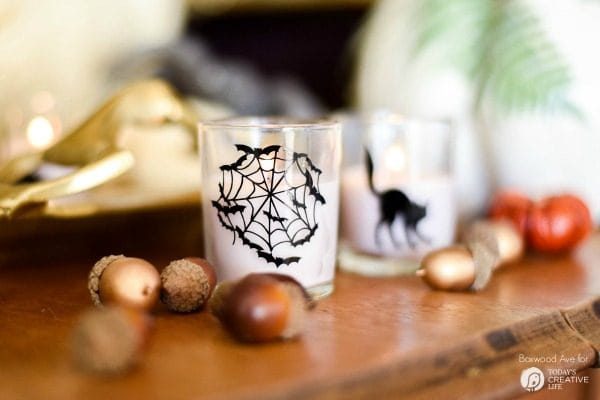 DIY Halloween Votives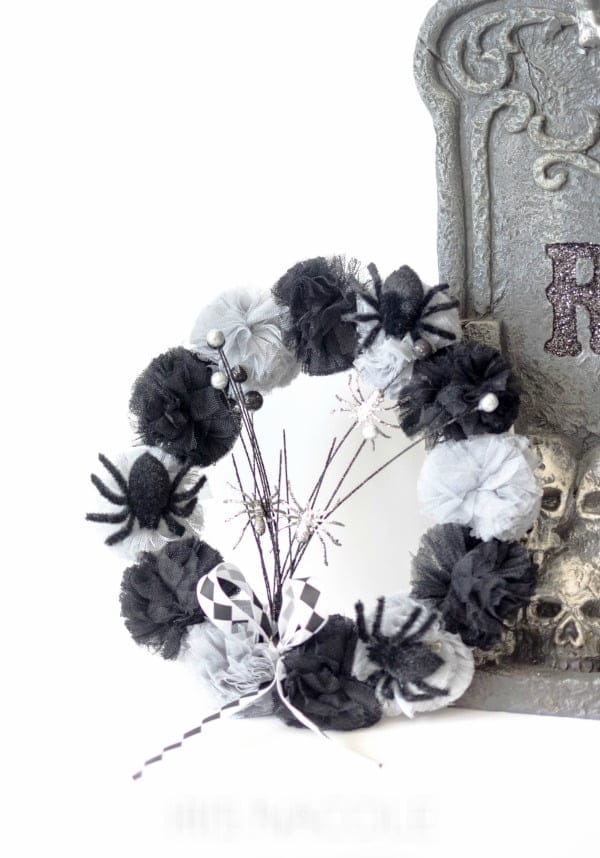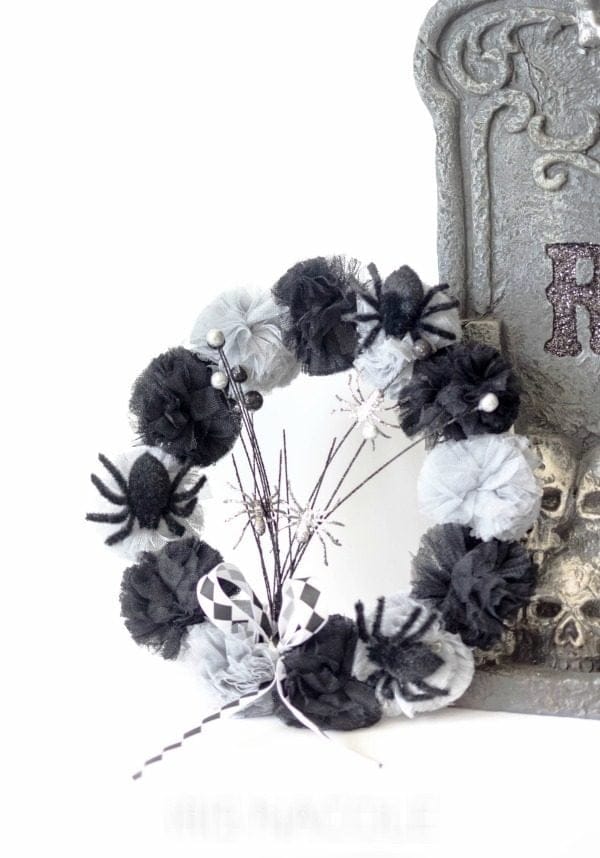 DIY Creative Halloween Wreath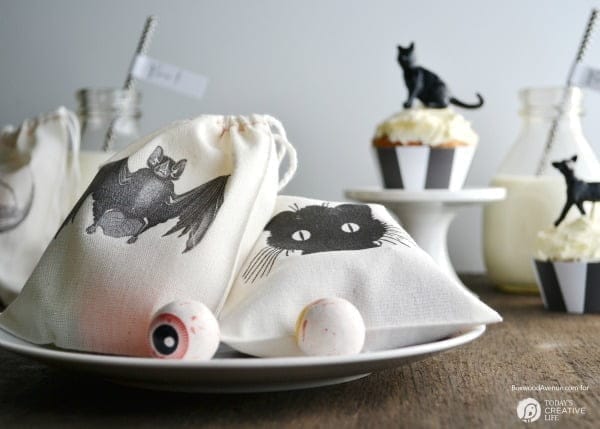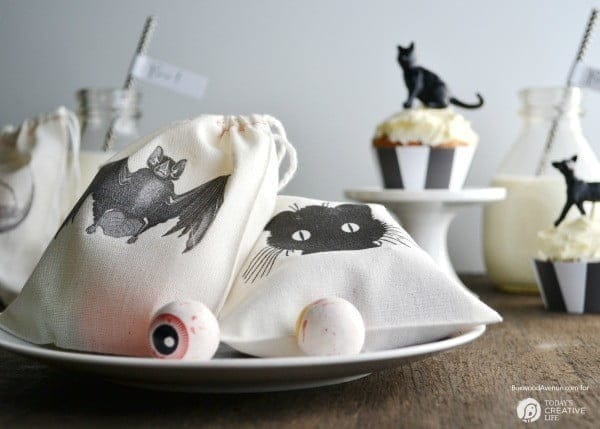 DIY Halloween Goodie Bags