I am so happy when I figure out Craft Room Storage Ideas!
Craft Room Storage Ideas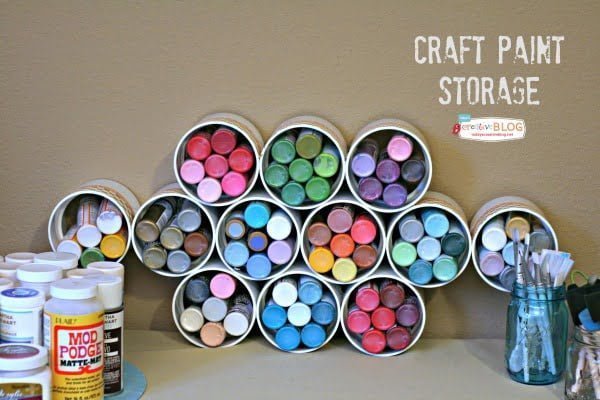 I am always on a quest for the perfect solutions for craft supply storage. Craft supplies can take over FAST if you don't have a system, and sadly, my system is flawed.
This month as one of the Lowe's Creative Ideas Team Members, our challenge was Organization Solutions. Well since the holiday's left my craft room in the worse shape it's ever been…..like path messy…..you know, when you only have a path. It's 80% cleaned up, but there is still a lot of work to do.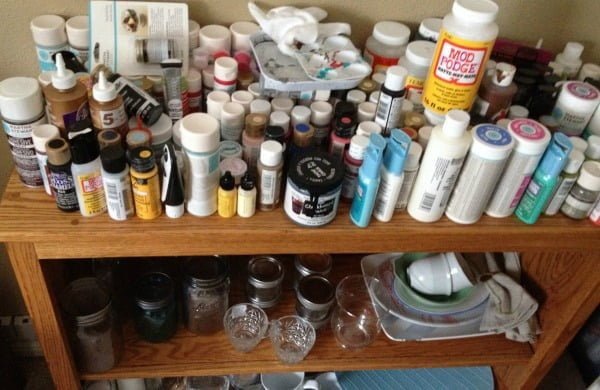 My craft paints were outgrowing the top of a shelf (an ugly shelf I got for free from a yard sale). It was a temporary spot in the first place, but like many things, we don't look for a solution until it's out of control. I have so many bottles, it was getting hard to find what I needed, and they would tip over and fall ALL THE TIME! It was starting to really annoy me.
As I searched Lowe's for ideas, I remembered people making some really clever storage ideas with PVC pipes. Aha! Now I was on to something. I found ones that didn't even need cutting…..the official name is a coupling fitting. I would have used the 6 inch, but my location only had the 4 inch.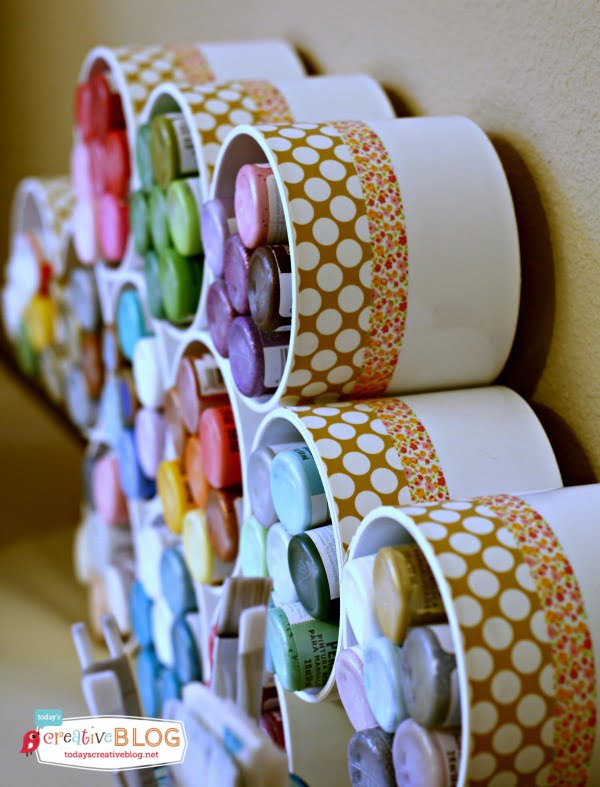 This was SO easy, I didn't even have to ask my husband for help once! True.
How to Make PVC Storage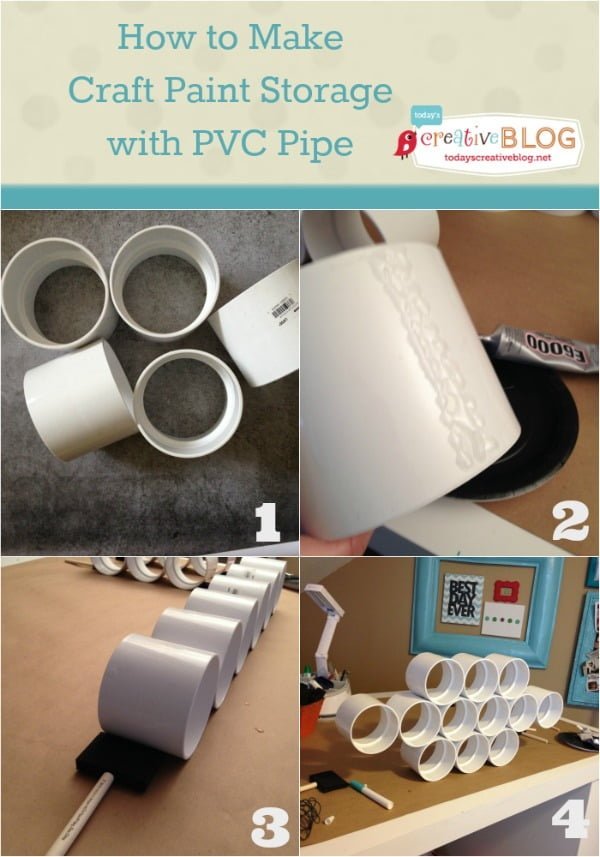 Grab as many of the PVC Pipe Couplings you think you'll need. These were only a few dollars each.
After I figured out the design I wanted, I used my favorite E6000 glue. I have to warn you though……it's smelly. I would use it in a well ventilated room.
I glued my 3 lines together, using a foam brush as a wedge to keep them from rolling away from each other. Let dry for 24 hours.
Glue and assemble your design.
I was going to hang it on the wall, and I may still do that, especially since it looks like I need to make another one………I have way too much paint, but for now, I love it on my table. It was also looking a little plain jane to me, so I grabbed my washi tape for a quick makeover and made life better.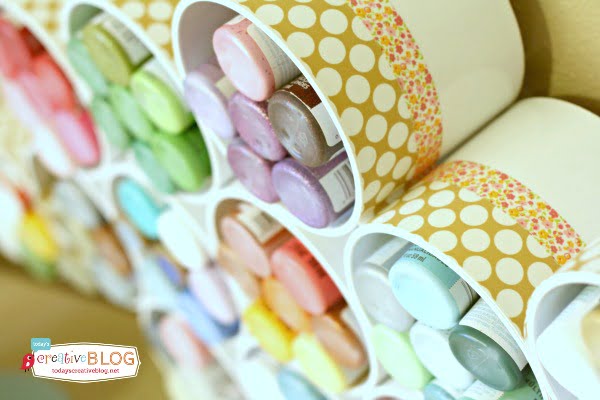 I love it! Now I can see what I have and what I don't have. It's not falling over all the time and I just think it looks so cute!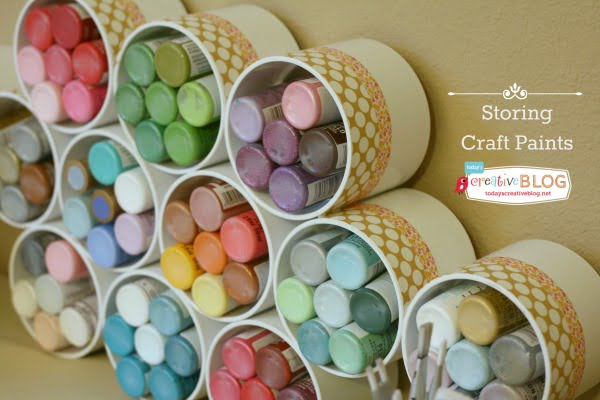 These PVC pipes could store so many different things. My friend Beth from Home Stories A to Z created shoe storage for her adorable entry.
Looking for more DIY Inspiration? Sign up for the Creative Ideas Magazine. It's free. Just click on the image below.

As a Creative Ideas Team Member, I received a Lowe's gift card to complete this project. All opinions are mine and all mine.