Free Printable Holiday Gift Tags and Stickers add a special touch to your gifts and help you save money during the holiday season. Download from the Printable Vault, and print at home. Subscribe here for free access.
I have wrapped one gift! There may be two in these photos, but only one of them actually has something in the box. I needed an extra package to show off my free printable holiday gift tags and stickers.
Printable Holiday Gift Tags and Stickers

I had this quirky little deer designed back in October and I'm just now getting around to sharing him. I thought he would go perfectly with plaid for some plaid printable gift tags. Then I thought I'd try to make a sheet of stickers with some of the pre-cut circle sticker paper I had left over from my Left Overs Take Home meals.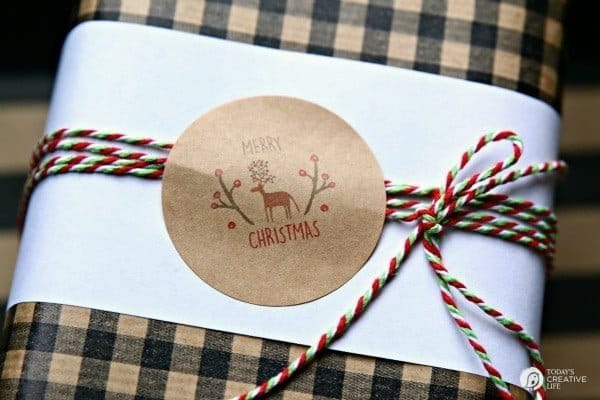 I found these pre-cut stickers on World Label. I even downloaded their template so they'd be perfect. There are 20 to a sheet and they make it so easy. Place a sticker on a present, or a card, or give them out as rewards for little ones.
I couldn't leave the plaid alone. I offered free printable plaid tags last year too. A bit different than last year, but you can never have enough plaid, right? I also grabbed a few vintage Christmas graphics from GraphicStock to place with the plaid.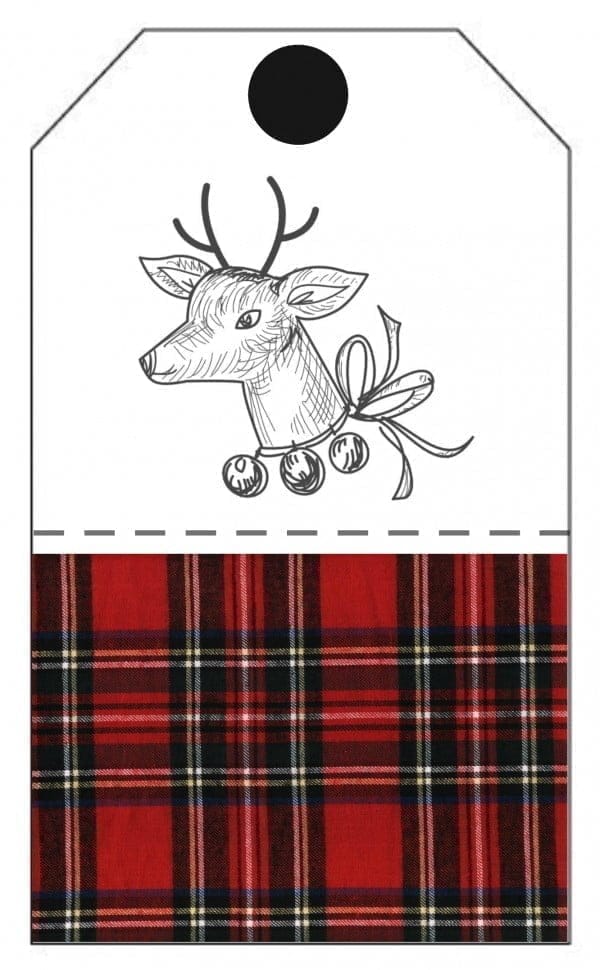 If you're a Today's Creative Life Subscriber, you've already received this free printable a week or so ago.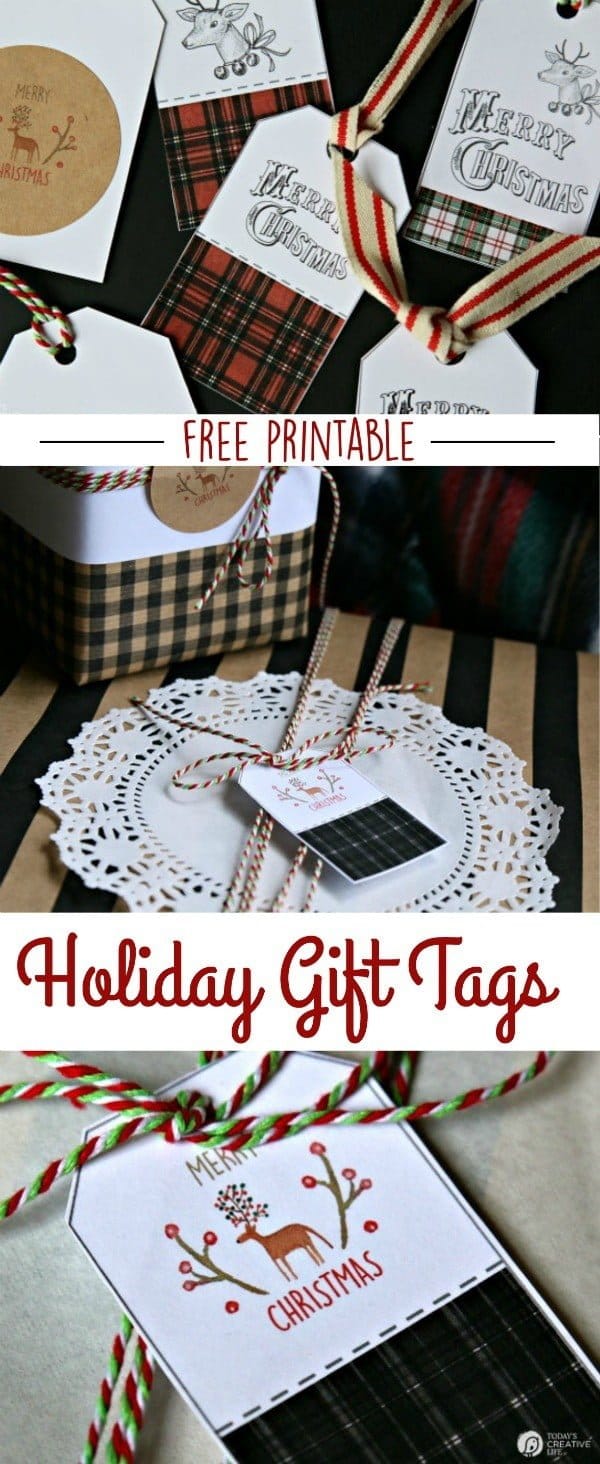 Print up as many as you may need and then some! I always pack away a few for next year, then when you open up your wrapping supplies, there they are! Surprise!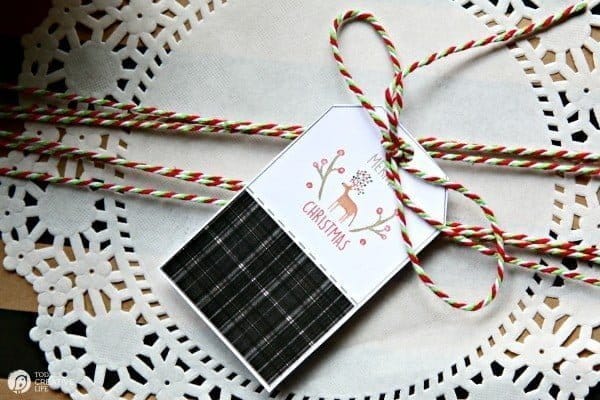 We all know I like a simple way to wrap, so I usually look for simple supplies to make my packages look festive. Bakers Twine, paper doilies, and a sprig of cedar create fast, yet beautiful packages.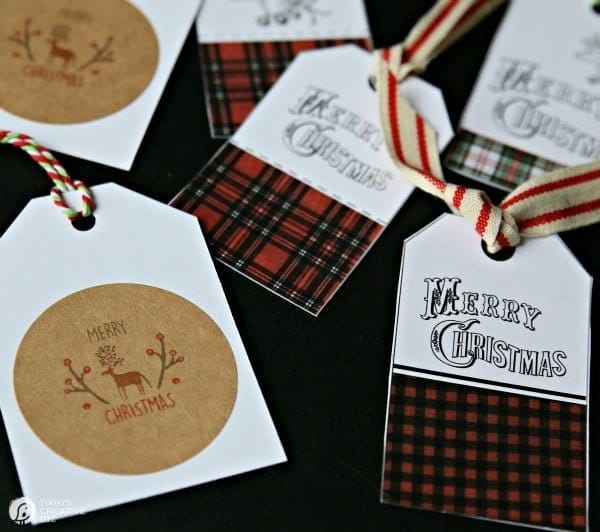 I also think using real ribbons makes a world of difference. It can be wrapped in newspaper, but if you have a real ribbon…. it's suddenly perfect!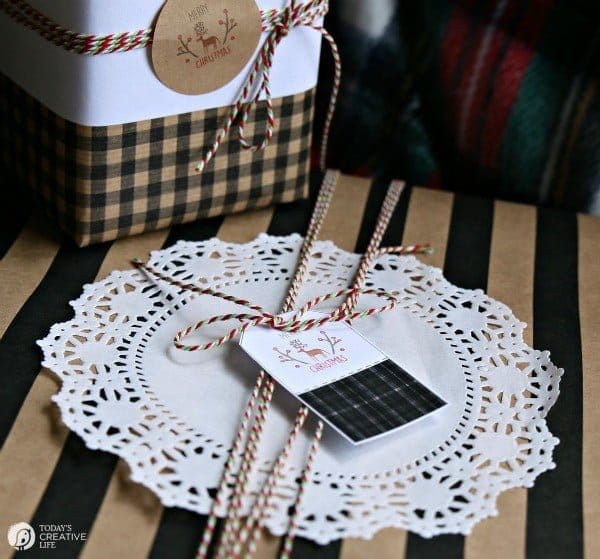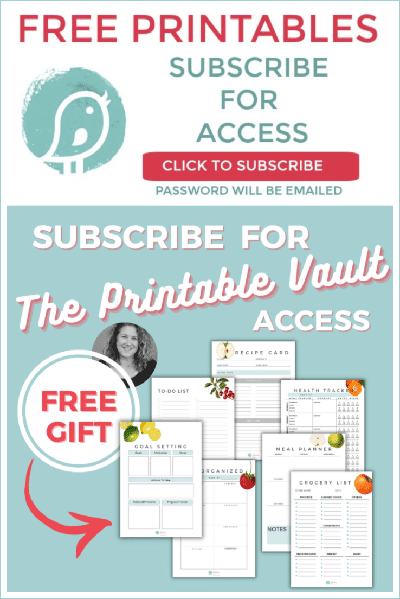 DIY Holiday Ideas
Easy to make holiday crafts, decor and gifts.