Easy DIY Gift Wrap when you use a simple kraft gift bag, glitter and washi tape! DIY Gift Wrapping Ideas are always welcome during the holidays! It's a way to create a custom beautiful look.
Easy DIY Gift Wrap
It's down to the wire folks. Do you wrap as you buy, or do you wrap all in one day? I always have grand ideas to wrap as I go, but then usually end up doing it all in one day. We set up a wrapping station, put on a movie and wrap until it's finished.
Each year I vow to create beautiful embellished wrapped Christmas gifts and every year my dreams of being ultra organized go up in smoke. The first couple of packages are usually all pretty and wrapped, but the rest rarely have a bow. Darn you Pinterest!
Luckily, I'm perfecting the art of embellishing the gift bag, creating EASY adorable wrapping and not getting overwhelmed. I have found a couple of simple ideas, that also end up beautiful! And it's pretty quick!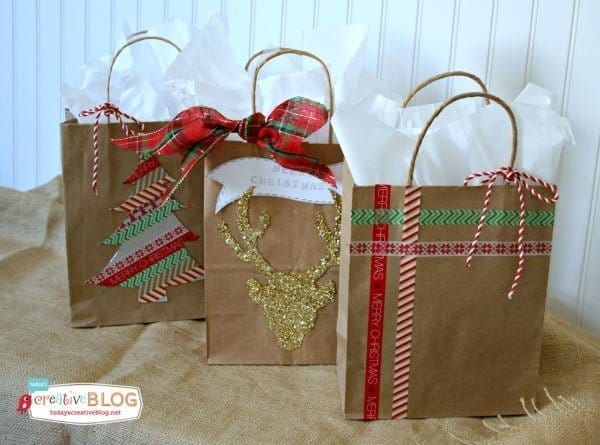 I love plain kraft paper gift bags. I'm actually a little obsessed with them, as you see hanging in my craft room. They can be dressed up in so many ways, as I'm showing, or just use them plain with a nice ribbon and sparkly or patterned tissue. (plaid tissue would look fantastic!) Done and they look great!
Easy DIY Gift Wrap – Glittered Deer
Supplies Needed:
Since deer heads and glitter are all the rage right now, I had to try combining them both. Using my Cricut Explore One™ cutting machine, I found a deer head design and cut it out using chipboard.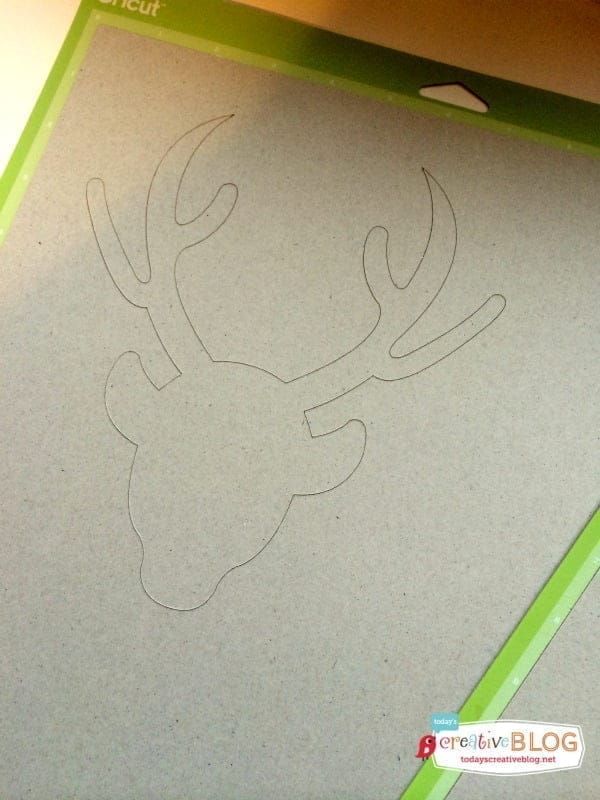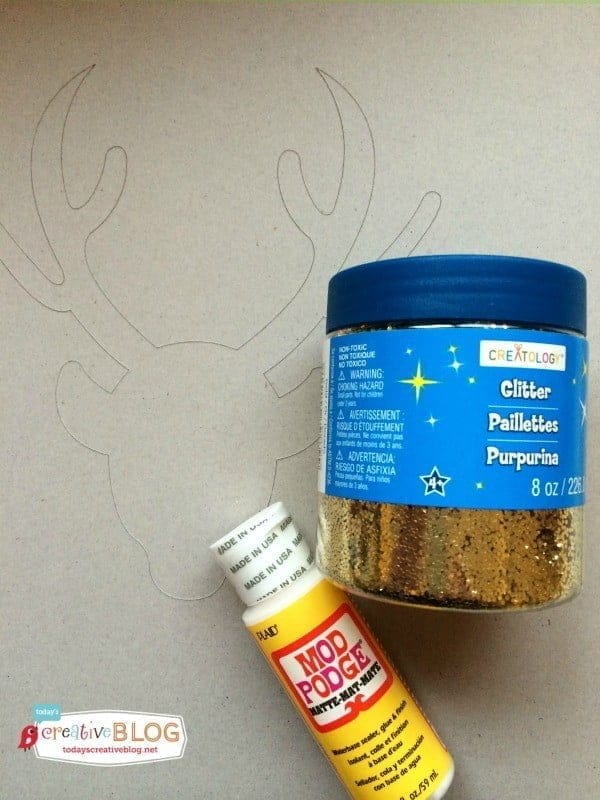 I smeared mod podge all over it and sprinkled away.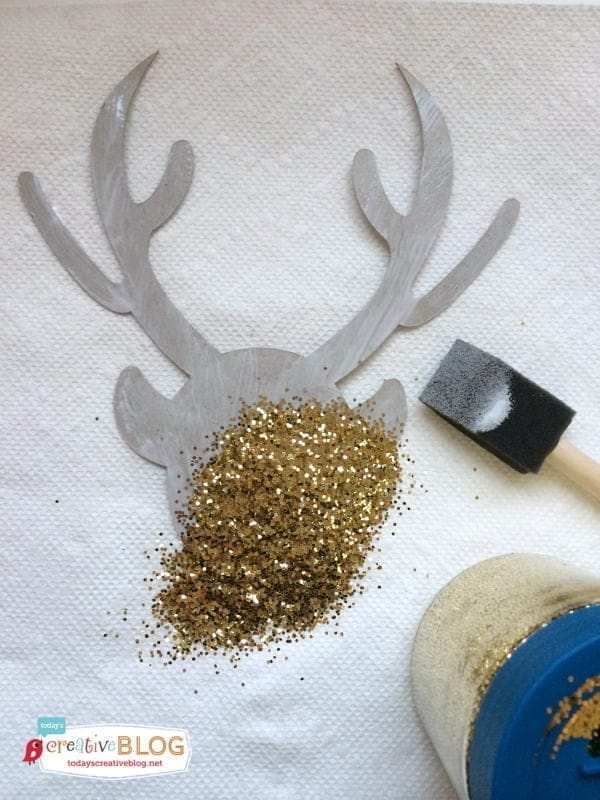 I set it aside to dry for a bit, placing it between waxed paper and placing a book on top to keep it flat. Sometimes when you wet chipboard, it will curl on you. No body wants a curly deer.
I also cut a cute banner to go with the glittered deer and decided to stamp "Merry Christmas" as well as distress the edges for dimension. A little stitching with a gold sharpie and I was completely transported back to my scrapbooking days!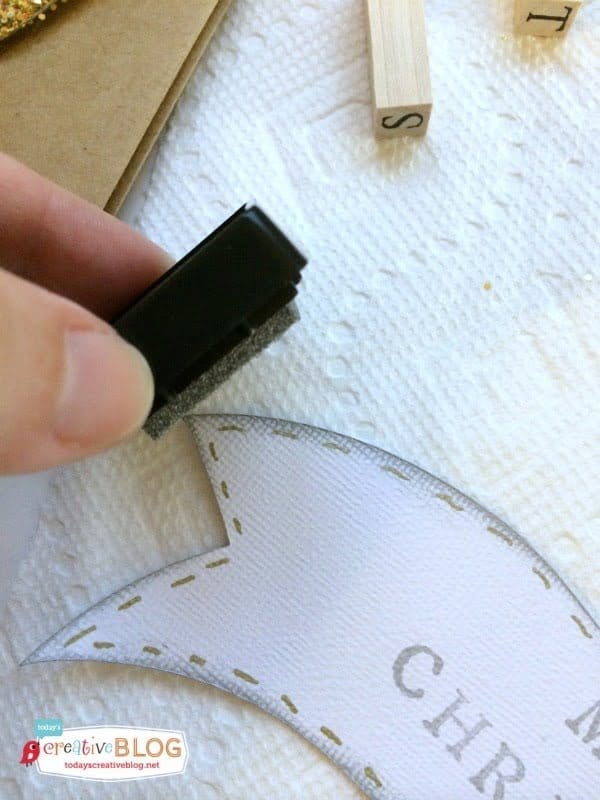 Using an adhesive tape runner, I glued everything in place. Added a cute plaid ribbon and called it good. Pretty cute huh? And easy! If you don't have a cutting machine, no worries, because you can just find an image online, print it out and trace it onto your chipboard. Chip board can be found at your local craft store. More deer stuff…….See my easy gift idea with Deer Holiday coasters. You'll also LOVE these Tartan Plaid Gift tags too! Free!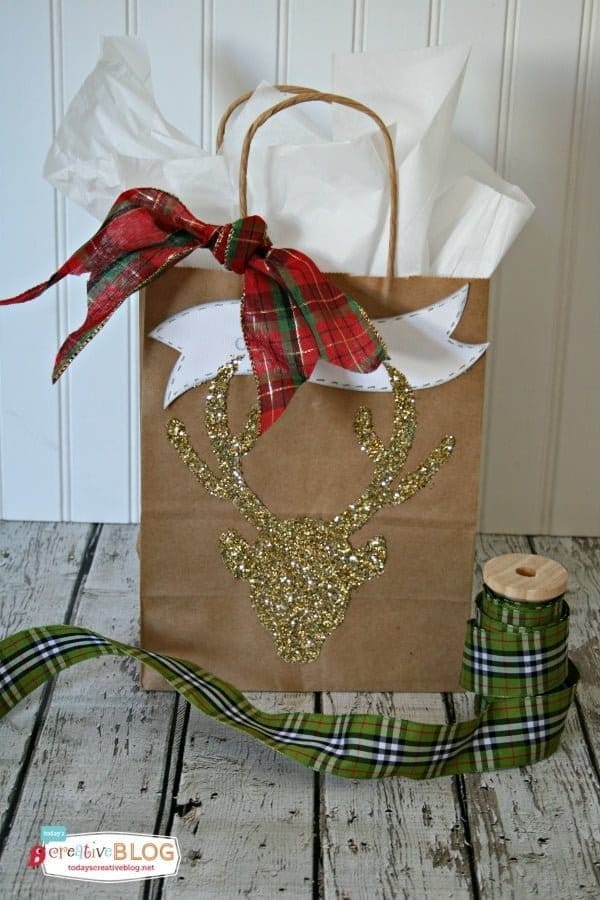 DIY Holiday Gift Bags – Washi Tape Christmas Tree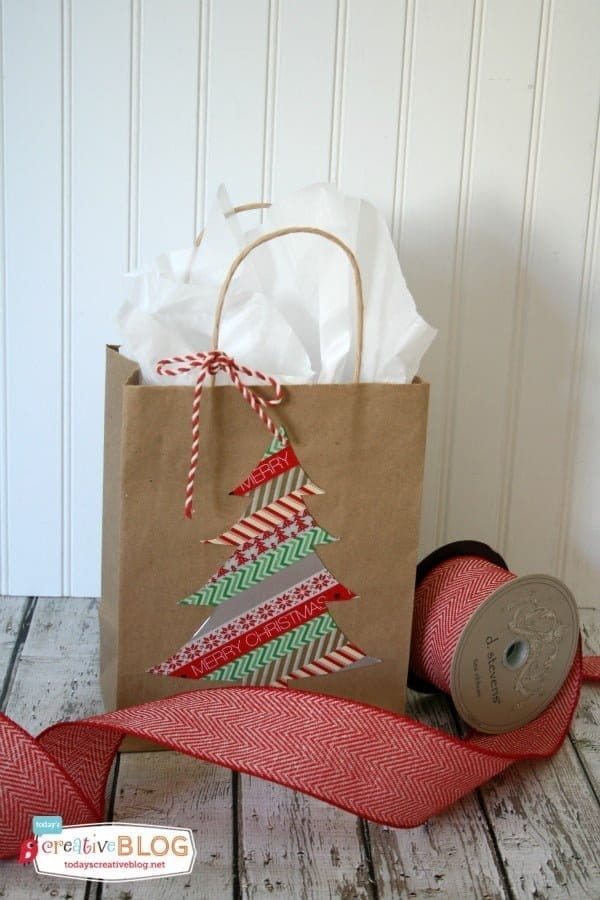 Again, I used my Cricut Explore to cut the tree I wanted right onto the chip board.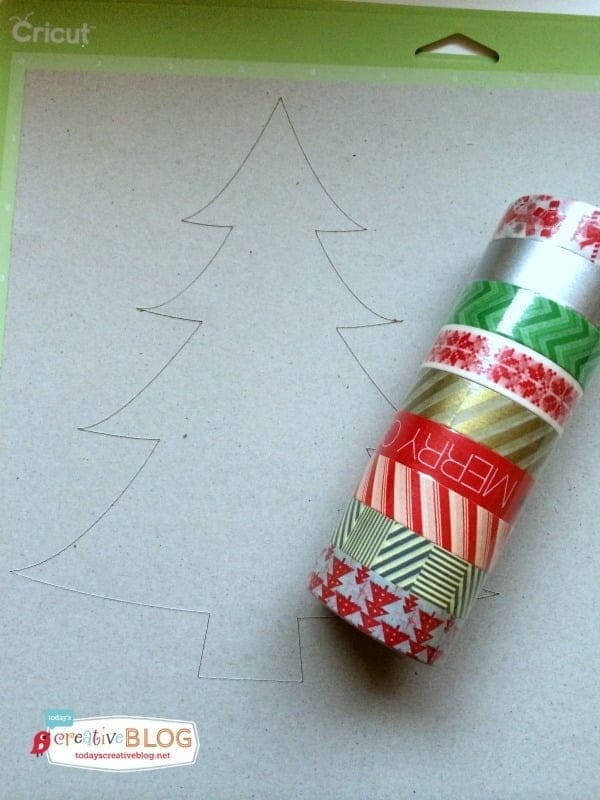 After pulling the tree design off the cutting mat, I laid it out and taped washi tape diagonally across the tree until covered. I gently lifted it up and trimmed the excess tape off, which resulted in showing the shape of the tree.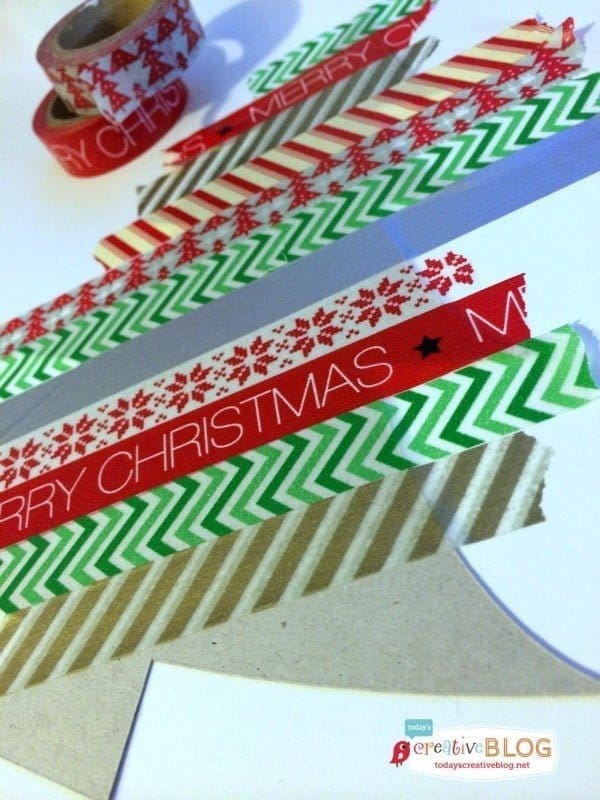 I used my adhesive runner and place it on my bag where I wanted it. Added a small ribbon to the handle and I was done. Easy and cute!
DIY Holiday Gift Bags – Washi Tape Plaid
Supplies Needed:
Kraft gift bag
Washi Tape
Tree Template – you can try cutting your own on thick cardstock.

This was so fast and easy! I chose 4 holiday washi tapes and just chris-crossed 4 different patterns.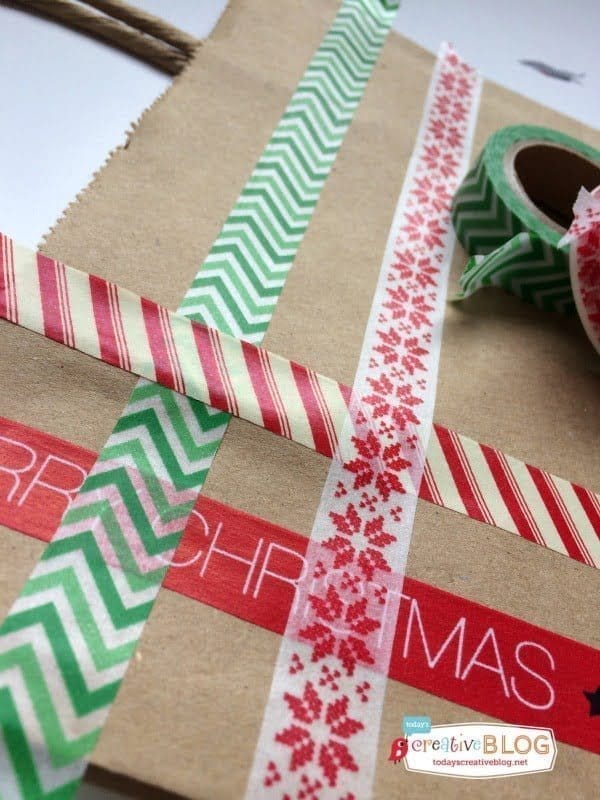 I trimmed the tape on the sides, added cute ribbon and I had myself another adorable gift bag!
No more boring bags! Of course these same techniques can be used on regular gift wrap too.
More Gift Wrapping Ideas!
I have a full Pinterest Board dedicated to gift wrapping ideas! Check it out here.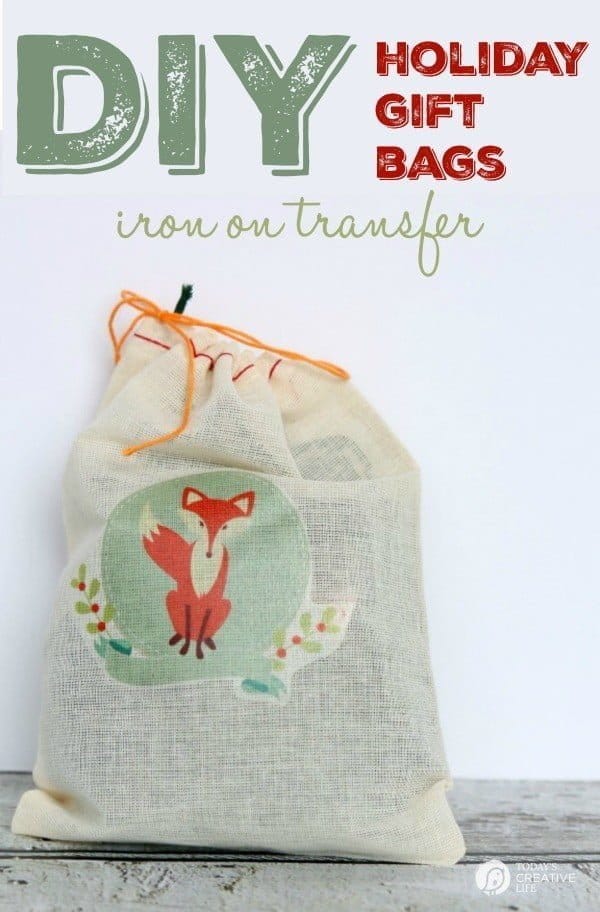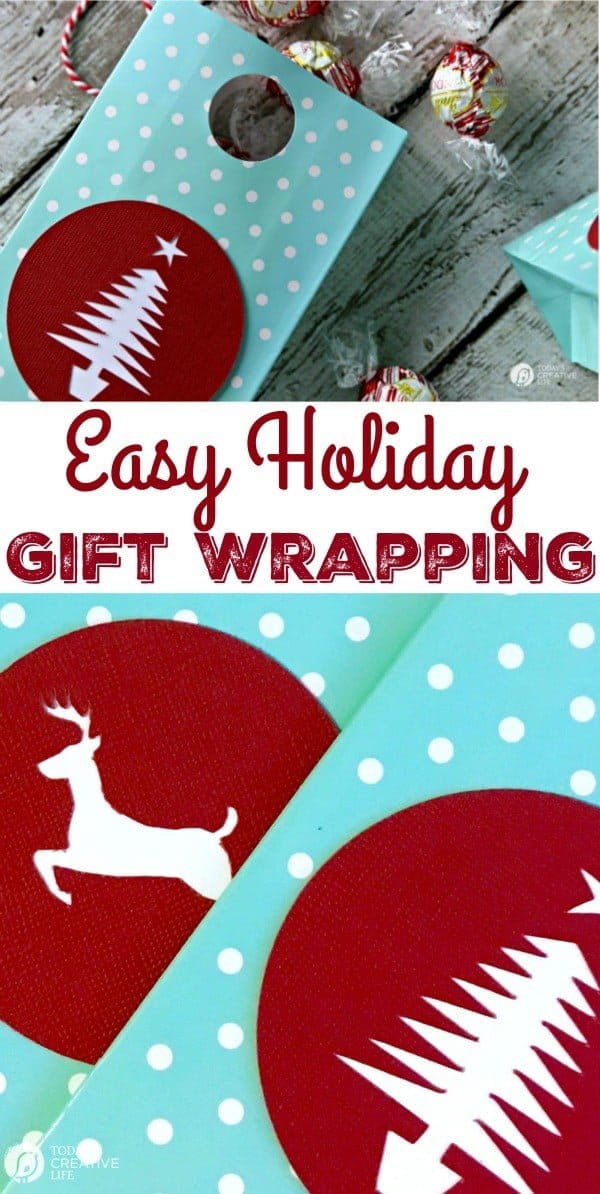 This post contains affiliate links for supplies needed. There is no additional cost to you. It just means I may make a few cents.