I'm sharing 5 Gifts from the Kitchen ideas this week on my AMNW segment. All ideas are super simple, but fabulous, like this Sugar Scrub Recipe!
Body Scrub Recipe – Peppermint!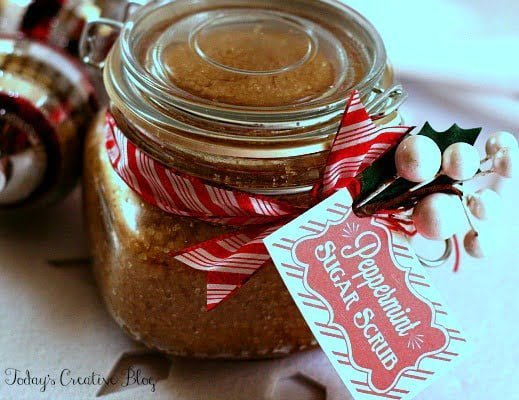 I make my own Sugar Scrub monthly using this Body Scrub Recipe to keep my skin protected from winter dryness, especially with all the time I spend in the pool. This time of year, I like adding peppermint oil for a festive scent, but any scent can be used. I've found the best oil is Almond Oil, but you can also try a mixture of Jojoba, or vitamin E. Trader Joe's carries a nice Vit. E.
I've got a free printable label that my friend Cindy from Skip to My Lou made. Download below.
How to Make Peppermint Sugar Body Scrub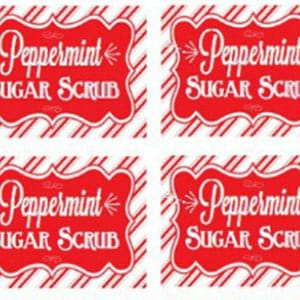 Peppermint Sugar Scrub – Body Scrub Recipe
Ingredients
1/2 cup Almond Oil
3 cups Turbinado Sugar (regular sugar can also be used)
1 teaspoon Peppermint oil
Instructions
Mix all ingredients in a bowl. Add more Almond oil or Peppermint oil if desired.
Once mixed, spoon into your container. Seal.
* Your shower floor will get slippery. Take caution.
Download your Peppermint Free Printable Label here.
More gifts from the kitchen