I have shared many a French Toast Recipe here on TCL. Every household should have a basic recipe for French Toast, but also a couple specialty ones for holidays or long weekends. I've got French Toast recipes made in my slow cooker, some with coffee creamer, some with fruit and some without.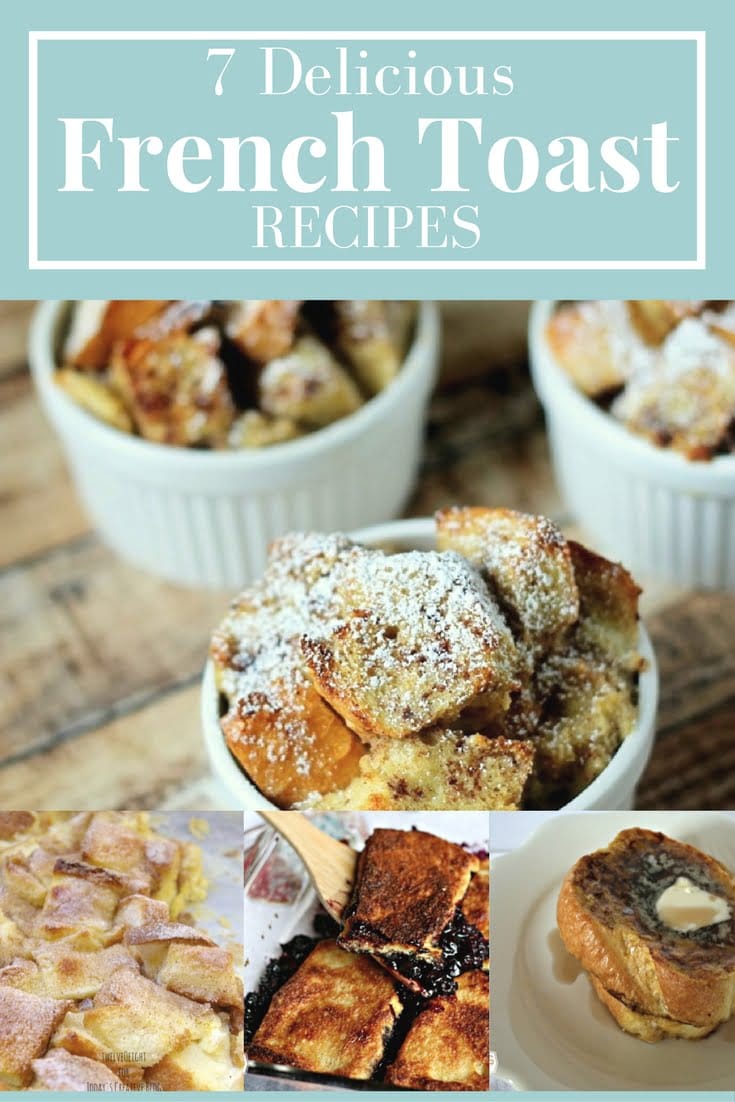 FRENCH TOAST RECIPE IDEAS
I think you'll like the variety in each French toast recipe, for each one has something a little different.
WHAT KIND OF BREAD IS BEST FOR MAKING FRENCH TOAST
One thing that I have found for the best French Toast Recipe is the bread that you use.
The thicker the better. Stale bread also makes a great bread for any French Toast Recipe because it tends to really soak up the egg mixture the most.
Pre-Sliced French Bread from the bread aisle.
Leftover sliced French Bread loaf.
Sliced Croissant
Raisin Cinnamon Bread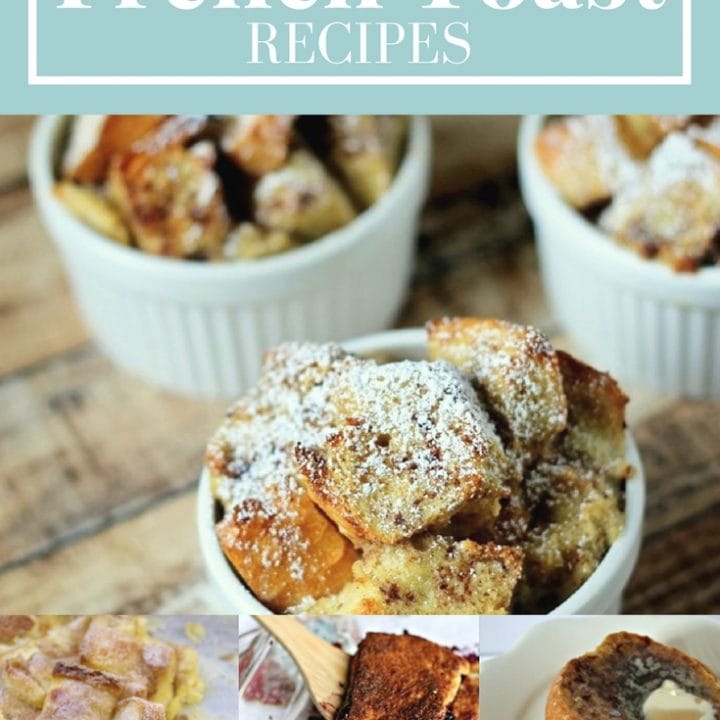 French Toast Recipe with Coffee Creamer
Yield: 4
Prep Time: 10 minutes
Cook Time: 1 minute
Total Time: 11 minutes
French Toast made with French Bread and coffee creamer for a thick rich taste.
Ingredients
4 eggs (we're a family of 3)
1/2 cup Cinnabon International Delight Creamer (approx). Any flavor creamer can be used.
Dash of Cinnamon ( I have also used a blend of pumpkin pie spices)
Thick sliced French bread
1/2 tsp vanilla (optional)
Instructions
Mix eggs, creamer and cinnamon with a wire whip until blended. Pour into a shallow baking pan. I use one of my 8x8 inch Pyrex baking pans. Dip bread in mixture coating both sides. Place on preheated griddle until golden on each side.
Nutrition Information
Yield 4
Serving Size 1
Amount Per Serving
Calories 230
Total Fat 10g
Saturated Fat 3g
Trans Fat 1g
Unsaturated Fat 3g
Cholesterol 186mg
Sodium 397mg
Carbohydrates 26g
Fiber 1g
Sugar 8g
Protein 9g
We do our best to calculate, however, nutrition information may not be accurate.
French Toast Recipes
An all-time breakfast favorite! You'll love all the different French Toast recipes TCL has to offer.
Add all the berries you want!
Decadent Autumn brunch recipe idea!
Another great slow cooker breakfast idea.