This Pumpkin Crusted French Toast is the perfect Fall breakfast recipe when you're looking for that pumpkin spice flavor. Easy to make with thick cut French bread for perfect French Toast every time.
We love our French Toast in this house. I've made a Slow Cooker French Toast, a French Toast Casserole, Overnight Blueberry French Toast….. you get the idea. If you're looking for more of a breakfast casserole.. try this Fireman's Overnight Breakfast.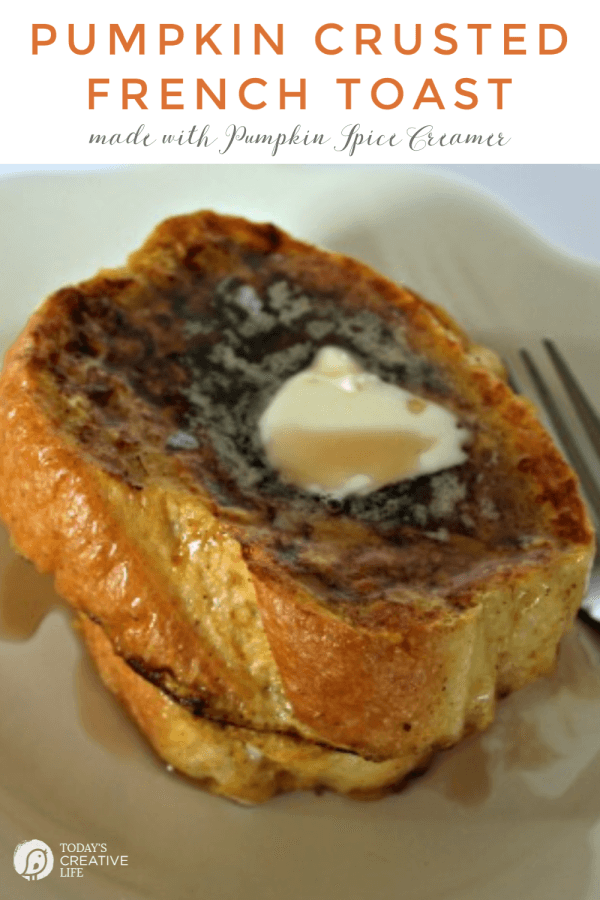 Pumpkin Crusted French Toast
As part of being with the monthly year-round International Delight Program, we were asked to make something this Fall using the Pumpkin Pie Spice Creamer. No problem! Besides just having it in your coffee, the perks of this flavor should be used in other ways!
I've made French Toast using coffee cream before, in fact, it's the BEST way. But this time, not only did I add the Pumpkin Pie Spice Creamer, but I also added pumpkin puree. Why not?
It was SUPER easy, and SUPER DUPER DELICIOUS just the way I like it.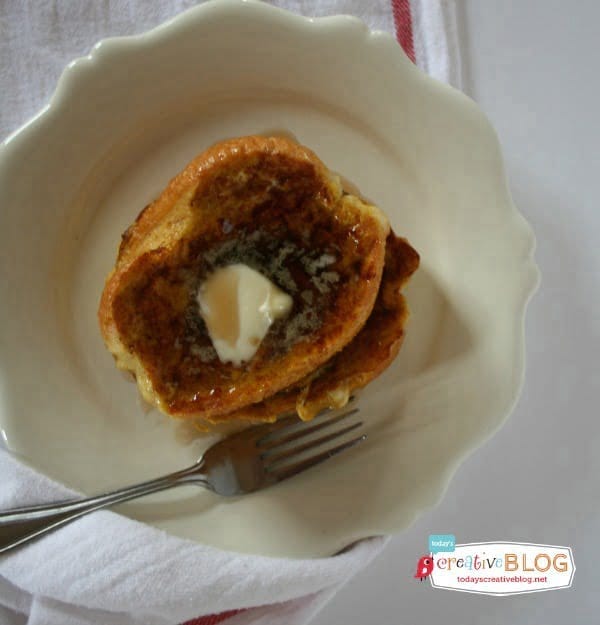 I started with a loaf of French bread, slicing into thick slices.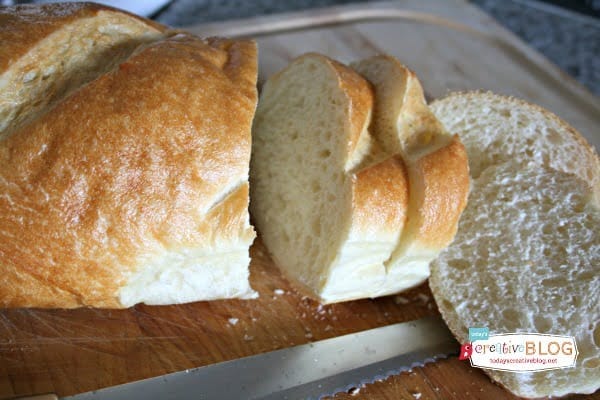 It's the only way really, don't you agree? Thick French Toast is always better!
How to Make Pumpkin Crusted French Toast
Printable Recipe below
I mixed one egg per person when creating my "batter". Since there are 3 of us and one is a growing teenager, I used 4 eggs. I mixed the eggs with about a 1/2 cup of the creamer and 1 cup of pumpkin puree. I whisked it all together with a couple of teaspoons of pumpkin pie spice before dipping each piece of bread.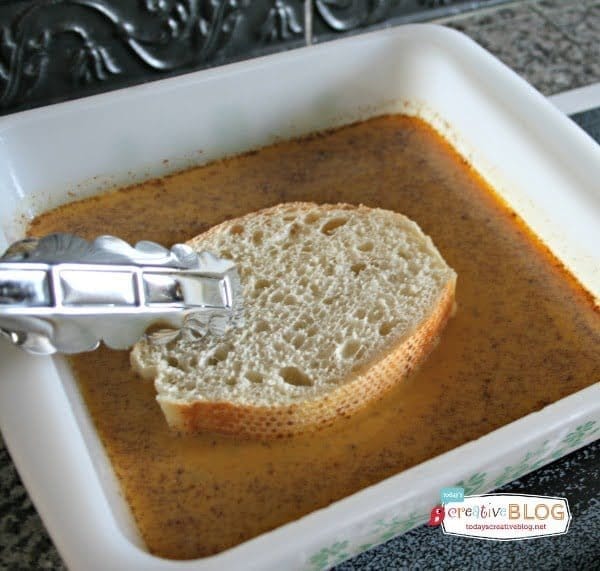 I like to let it soak a little bit……not too much, or you'll get soggy bread and nobody has time for that.
Once you get both sides coated with the egg, pumpkin & creamer mixture, place it on a hot greased griddle.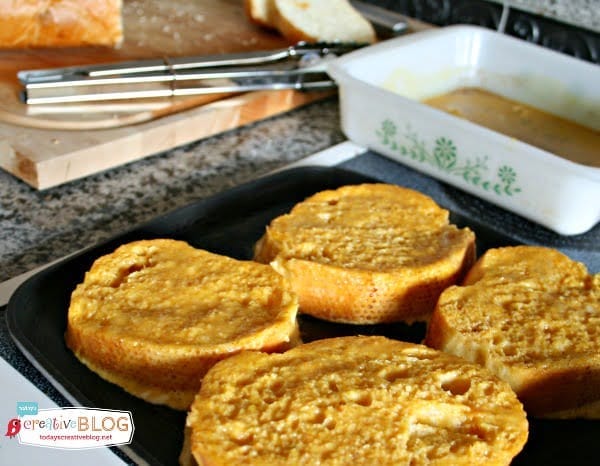 Is your mouth watering yet?
Flip it when it's brown and brown up the other side.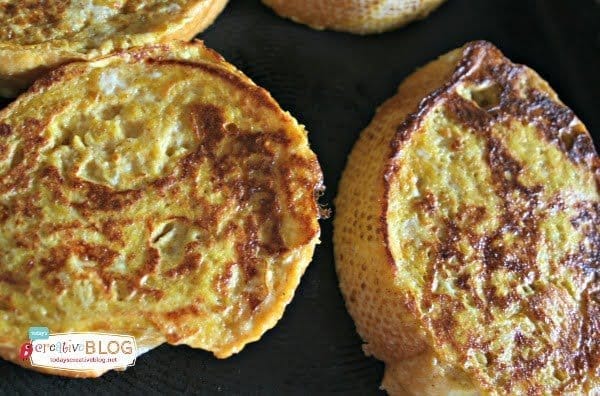 Get your plates ready ahead of time, because you'll want to eat this right away!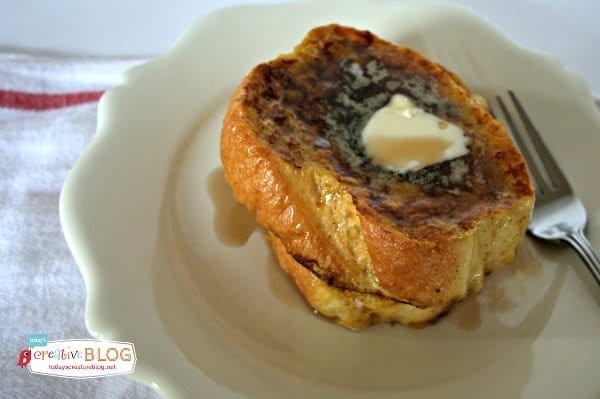 My family devoured these!
I love that it was such a simple, yet tasty breakfast! Great for weekends, but quick enough for school mornings.
Pumpkin Crusted French Toast
Yield: 6
Prep Time: 5 minutes
Cook Time: 5 minutes
Total Time: 10 minutes
Ingredients
4 eggs
1/2 pumpkin spice creamer
1 cup pumpkin puree
thick cut French Bread
Instructions
Mix all wet ingredients together (creamer, eggs, pumpkin puree)
Pour into a shallow dish such as a baking dish. I like using a 9 x 9 inch.
Place one slice of bread in the mixture and turn to coat both sides.
Add to a hot griddle. Depending on the type of griddle you have will determine if you need to prep it with a bit of oil.
Flip after a couple of minutes and it's browned.
When both sides are browned, you're ready to eat.
Notes
Any creamer or half and half will work.
Fit as many pieces on your griddle.
If you love pumpkin, then you'll love the Pumpkin Glazed pancakes I made last month using the International Delight Pumpkin Pie Spice Creamer.
This is a sponsored conversation written by me on behalf of International Delight. The opinions and text are all mine.
---
Breakfast Recipe Ideas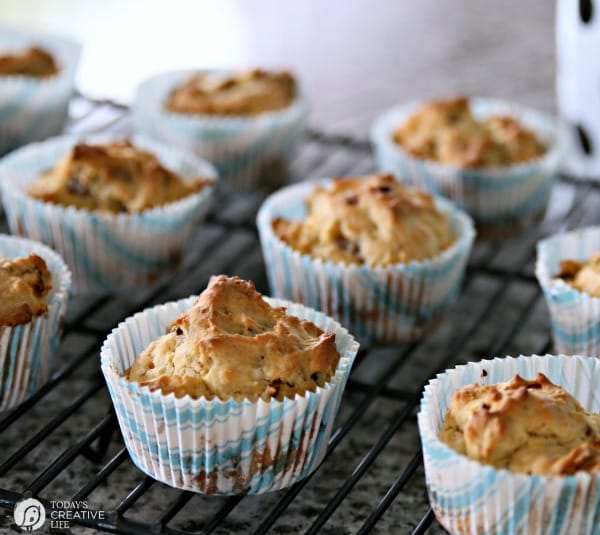 Sausage Cheese Breakfast Muffins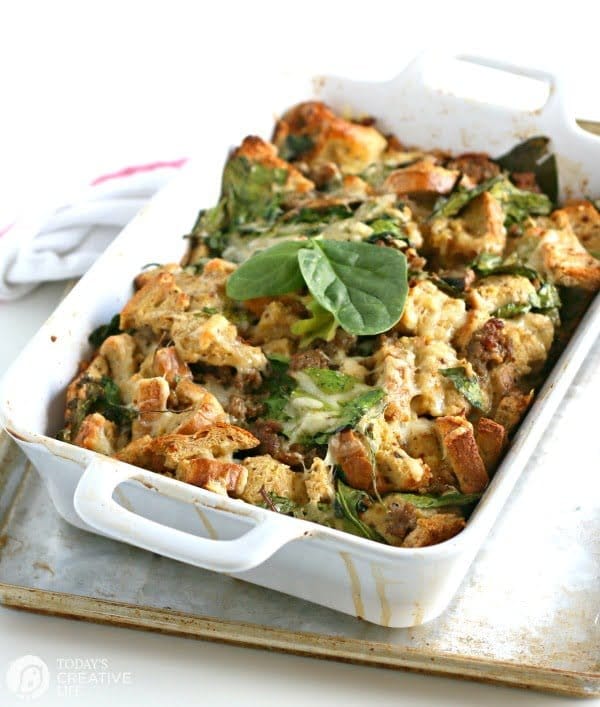 Breakfast Strata