I remember smearing this on my toast as a young girl and thought it was the most delicious thing I'd ever tasted! This is a fall favorite and this Crock Pot Pumpkin Butter Recipe is a good one! It ranks right up there with my Crockpot Apple Butter!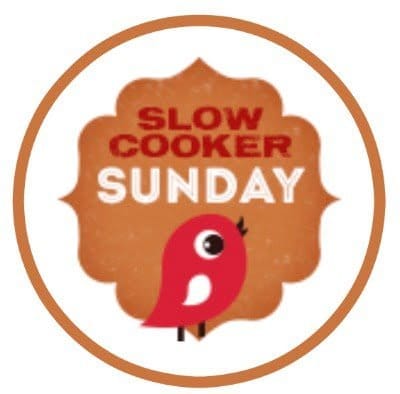 Crock Pot Pumpkin Butter Recipe – Homemade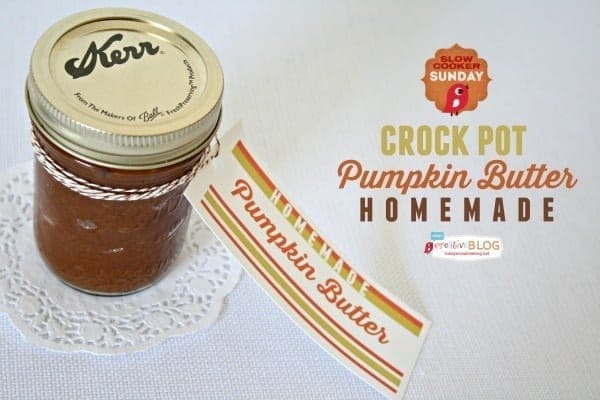 Not only is this good on toast, but peanut butter and pumpkin butter sandwiches are pretty dang good too! Or add a spoonful to the top of vanilla ice cream. I'm thinking about adding this to the Thanksgiving table for those hot rolls straight out of the oven.


The only disappointment with this recipe, is it doesn't make nearly enough and I forget that every single time! It only makes this jar full. I need to make a note on my recipe to double or triple the recipe.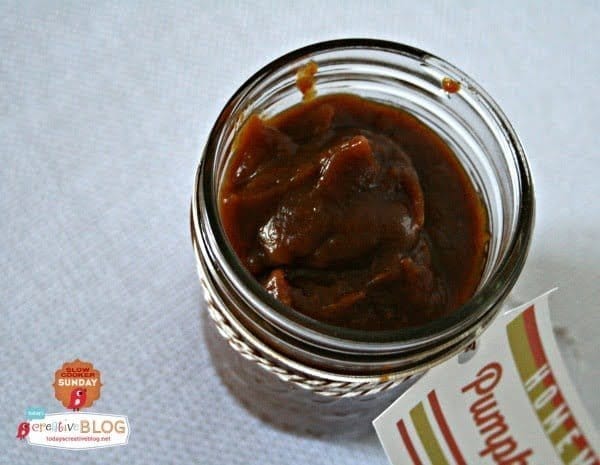 Wouldn't this be a great gift?  Hostess gift, holiday gift? Or maybe a teachers gift.   Perfect for taking to any holiday party or dinner. That's why I made free printable labels…..which I'll post later this week.  Tie it around a jar and you've got yourself a quick and adorable gift.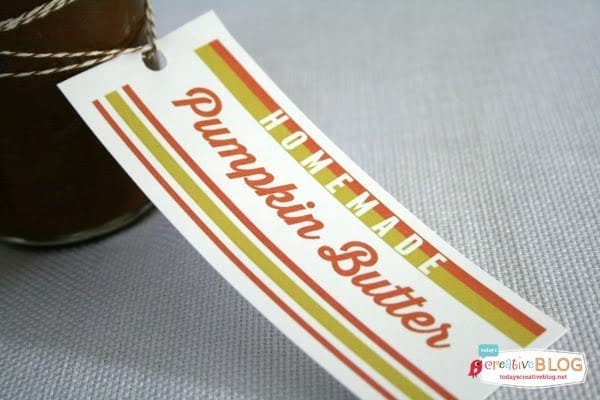 It takes no skill at all to make and it's very very easy! Promise.
This recipe doesn't require my large 6 quart crockpot, you can use a smaller one just fine. But my large one obviously worked.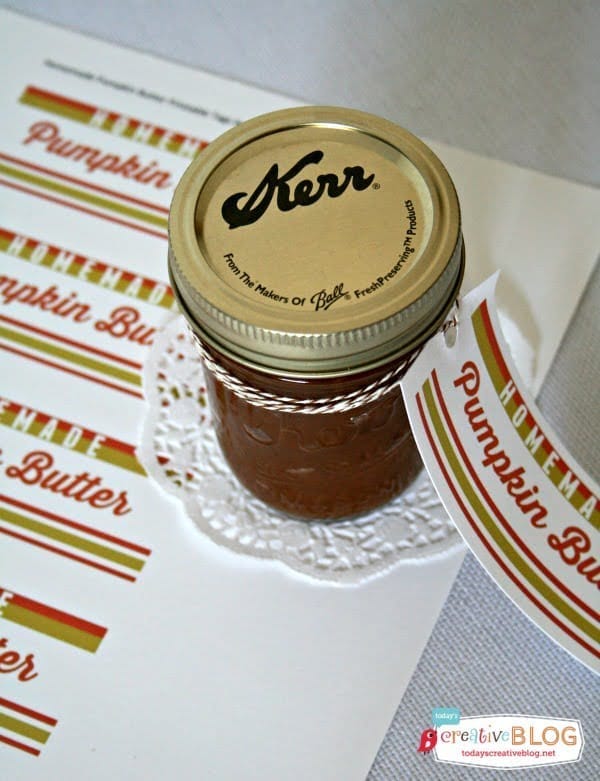 Crock Pot Pumpkin Butter Recipe
Ingredients
1 (15oz) canned Pumpkin
½ cup Apple Cider (I like using Trader Joes)
¾ Cup sugar
2 teaspoons pumpkin pie spice (if you don't have pumpkin pie spice, use a ½ teaspoon nutmeg, ½ teaspoon all spice and 1 teaspoon cinnamon)
Instructions
Place all your ingredients into your crock pot.
Stir to mix.
Cook on LOW for 5 - 6 hours
You'll want to stir it occasionally.
It will thicken as it cooks. It will continue to get a little thicker once it cools.
Store in an air tight container in the refrigerator up to a couple of weeks. Or you can freeze it.
Looking for more Slow Cooker Recipes? I've got several tasty ones you'll enjoy.
Follow my Crock Pot and Slow Cooker Recipe Pinterest Board.
Follow Kim Demmon (today's creative blog)'s board Crockpot & Slow Cooker Recipes on Pinterest.