As one of the members of the Lowe's Creative Ideas, we are given a gift card and a challenge each month.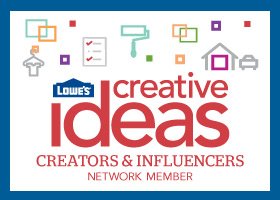 We usually have a few topics to choose from. I chose Window Treatments for my September challenge.
When we bought our home, it came with those hideous vertical blinds. Vertical blinds are efficient, but drive me CRAZY! Almost as crazy as overhead lighting in a bedroom, living room or family room. I hate them with a capital H! I realize some people may like them, but I'm not one of them. (tell us how you really feel Kim)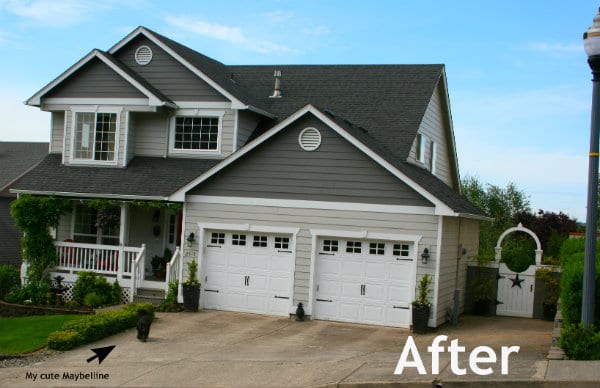 Our guest bedroom windows face the front of the house overlooking the street. It's that top left window. I noticed right away while driving up the street, looking at our home, how tacky those blinds looked if they were drawn, and adjusted so they were also letting light in. Like this.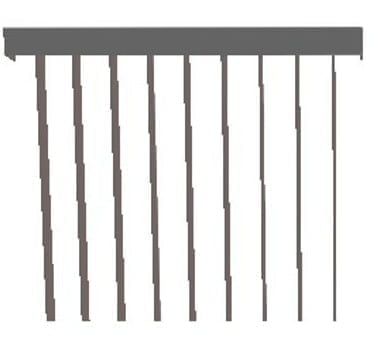 I made the executive decision right there and then that those blinds must either be completely closed at night only or completely open, pulled back in the day. I never ever ever ever wanted to see them with the slats open. Ever.
This room isn't really decorated……I just haven't spent much energy on it. Because of the 2 windows, it's an odd room to fit in everything. See those vertical blinds? Ick! Phooey, blech!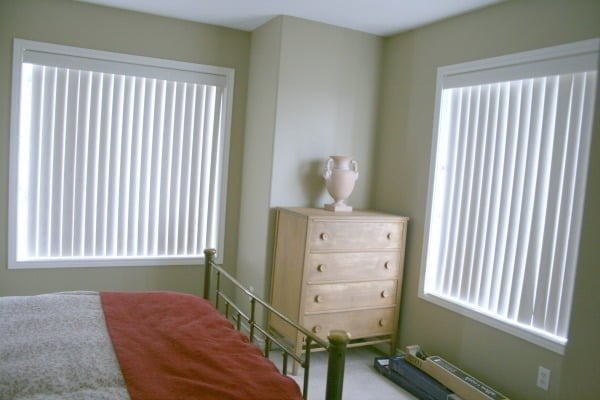 Of course I wanted the plantation shutters, but didn't really want to spend over my budget on a room that rarely gets used. So I went for the Plantation Faux Wood Blinds…….only $99 per window! Sure I could have went with something less expensive, but I'd be back to square one with it looking cheap from the outside. While at Lowe's, they had a huge table of clearance drapes. They have clearance tables regularly. These drapes were $7 each and since I needed 4 of them, they worked within my budget. I thought about using drop clothes again for drapes, like I did for my outdoor drapes.
Sure there were other drapes I loved much more, but I just wasn't willing to spend the money on a room that I'm rarely in. I had to make them work! I saw these striped curtains and instantly remembered the IKEA duvet I had bought a while ago, thinking I would use it in my son's Cool Boy bedroom makeover. These curtains would be perfect! They matched the walls and coordinated with the duvet! Don't you love it when things just fall into place?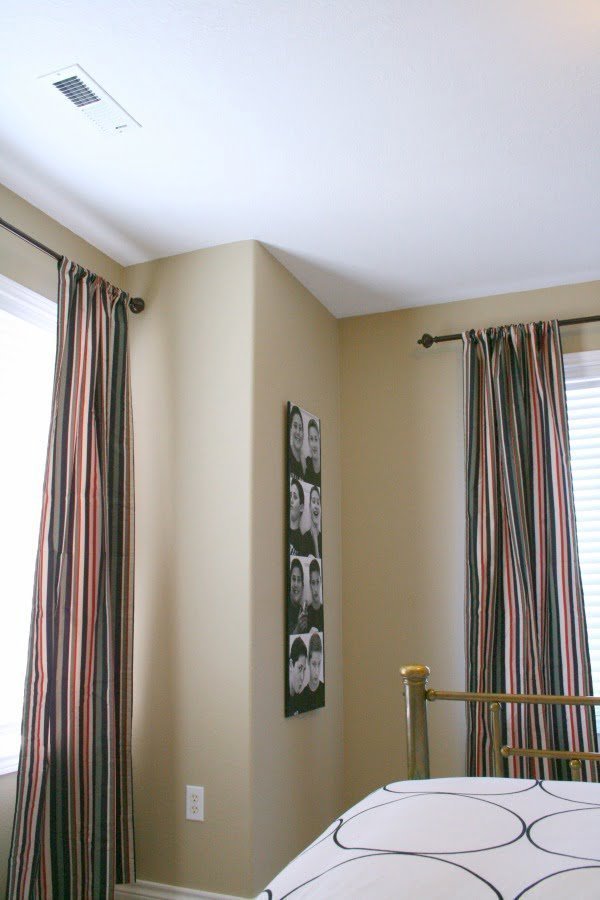 Now that I had found curtains, I was going to need curtain rods. Lucky me, the clearance table next to the drapes also had curtain rods! SCORE! These were only $14 each. I practically skipped to the check out! It looks SO much better don't you think?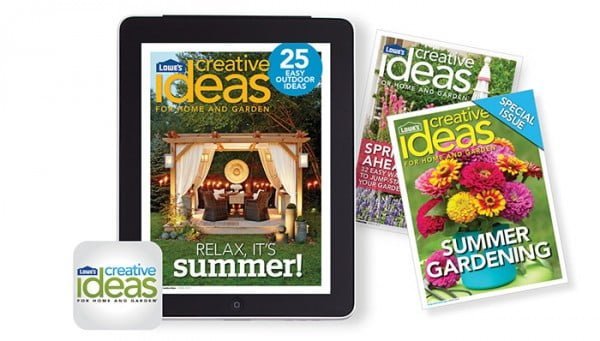 Want more ideas? Sign up for the Lowe's Creative Ideas Magazine or their new app! It's free and it's very good. Or download the Creative Ideas app. Follow Lowes on Twitter or Facebook. They'll answer any questions you may have. Remember when they answered my question in a video?
Some of my past LOWE'S projects