Learn how to keep garland fresh so your home will look and smell amazing throughout the entire holiday season! This easy method will also keep your live Christmas trees, swags and wreaths fresh and will show you how to prevent cedar garland from drying out.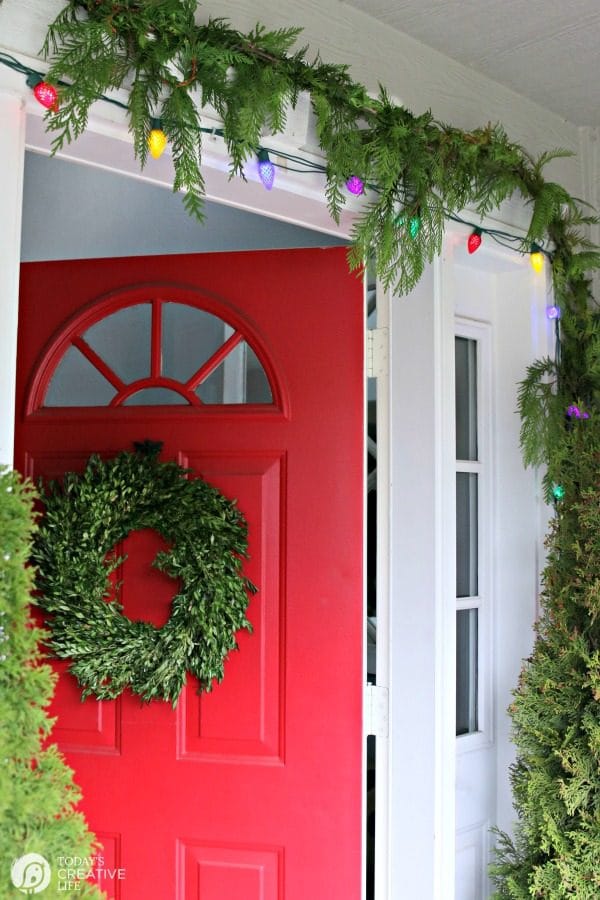 Every year, I buy yards and yards of fresh cedar garland for my holiday decorating. And every year it dries out before the holidays are over. This year, I researched How to Keep Garland Fresh and it turns out, it's pretty simple.
With a little modification, this method is also good for keeping your real living tree from drying out too.
How to Keep Garland Fresh
There is nothing like fresh cedar for holiday decorating and the aroma it brings. I use garland in several places in my home. My mantel, my kitchen window, around my front door, on my front porch railing, I even have it in my holiday guest bedroom. I also love hanging it with my Merry Christmas Printable Banner over my kitchen sink.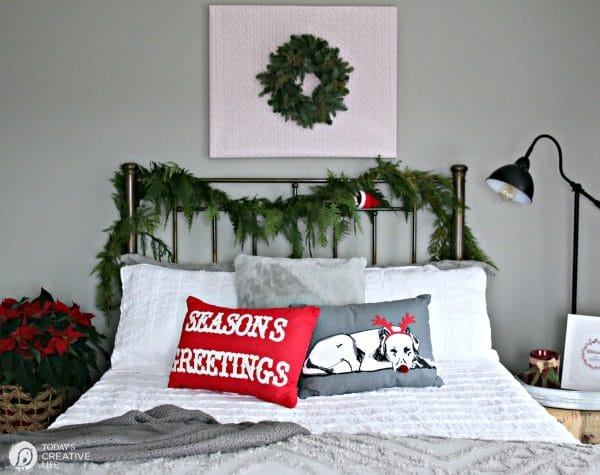 I prefer real garland over faux, mostly because of the cost and the look. I keep thinking I should invest in one real looking quality strand of garland every year, but I'm too afraid it wouldn't hold up to packing and storing year after year. But now that I know how to keep garland fresh, I'll keep enjoying fresh cedar garland from Trader Joe's or Costco.
The only issue I have with fresh is that it can dry out before I'm ready to get rid of it and it can crumble leaving a mess.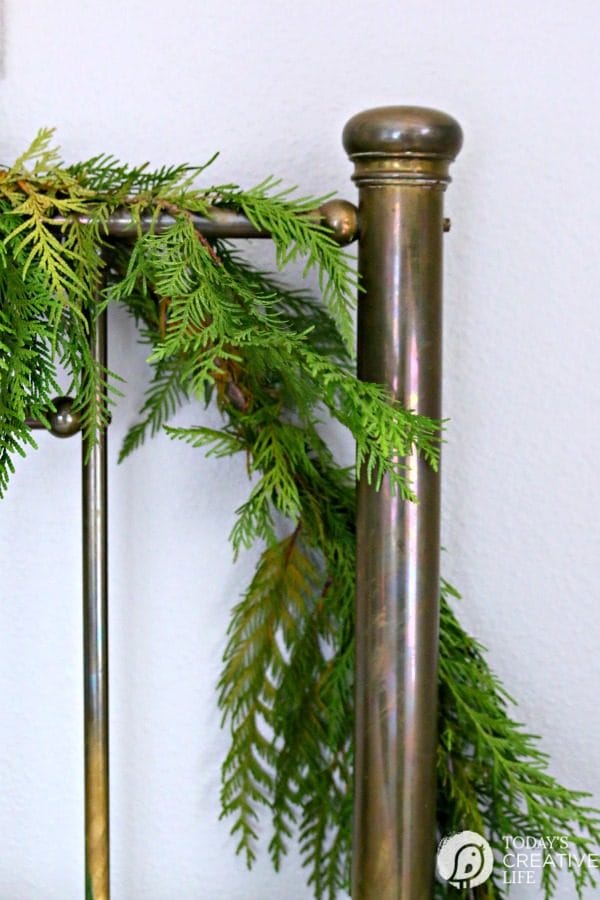 I am so thrilled to have found a way to keep garland fresh and prevent it from drying out. I don't know why I didn't realize this before.
We've only had it up a week, but I can tell already that it's going to be so much better.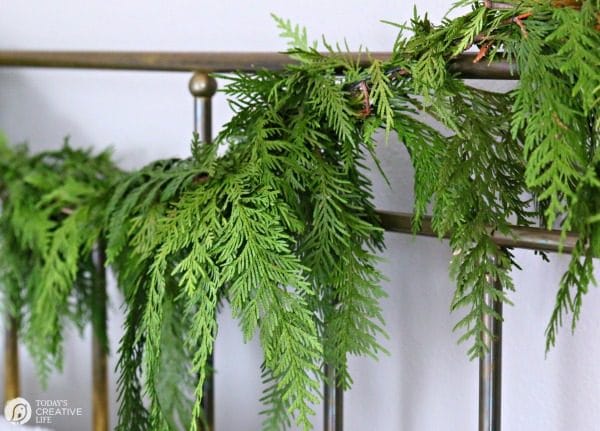 How to Keep Cedar Garland from Drying Out
SOAK OVERNIGHT – Right when you get home with your fresh cedar garland, get those babies in some water. I used a large galvanized tub and was able to fit 6 of them inside. You can use your bathtub if needed. Fill it with water and let it soak overnight. Make sure most of the greens are under water.
DRY – Remove the garland from its drink and allow it to dry. We hang ours over the deck railing. You could hang from the shower rod, in the garage, or wherever you have room.
SPRAY – Once it's dry, spray thoroughly with an Anti-Transpirant plant product. This helps from desiccation (drying out) and reduces moisture loss from the leaves of plants and trees! Spray and apply to greens to relieve water stress. "This coating leaves a thin film of anti–transpirant that creates a water-impermeable layer that reduces moisture loss."
Decorate!
I used this product, WILT STOP and bought the concentrate. We also used it with a sprayer, rather than a spray bottle.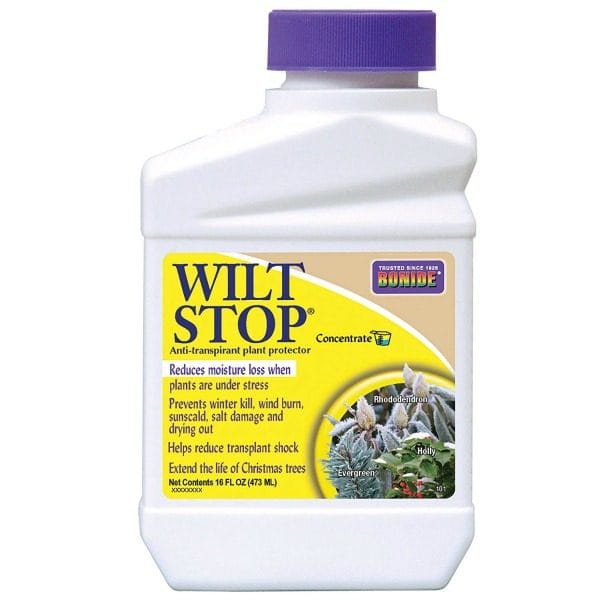 There is also Wilt Pruf.
Reduce moisture loss when plants are under stress due to winter kill windburn transplant shock and drought
Dries to form a clear and flexible protective coating without interfering with plant growth
Protects plants when roots are Frozen in the winter
Protects tender transplants while their root systems are developing
Protects and extends the life of Christmas trees and wreaths by reducing moisture loss
Excessive moisture loss in plants causes stress, shock, wilting and plant failure
It strikes during periods of drought or when the plant roots are disturbed during transplanting
It also occurs in winter when drying winds and frozen ground deprive plants of their natural moisture intake
Protective coating, holding in moisture in plant foliage and stems, substantially reducing water loss during periods of plant stress
How to Keep Holiday Greenery and Live Christmas Trees Fresh
For live wreaths and swags, follow the same method for keeping garland fresh.
For keeping our live tree fresher longer, we always give it a good hosing off. This gets rid of any bugs and extra dirt and pollen. After it's dried out, we spray it down with a solution of Wilt Stop using a spray bottle or pressure garden sprayer. Allow it to dry before bringing it in to decorate. Follow mixing directions on the back of the product.
This is a game-changer for all of us that use real holiday garland and Christmas trees.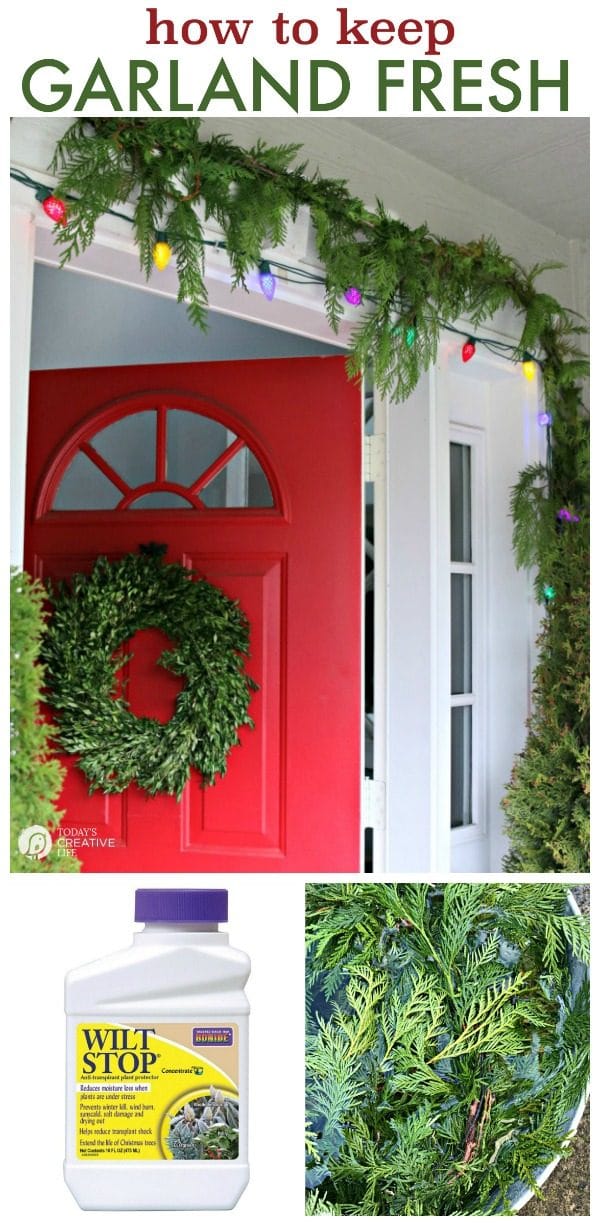 Now that we know how to keep garland fresh and from drying out, bring on ALL the fresh holiday greens!
---
More Holiday Ideas
Essential Oil Diffuser Blends for Winter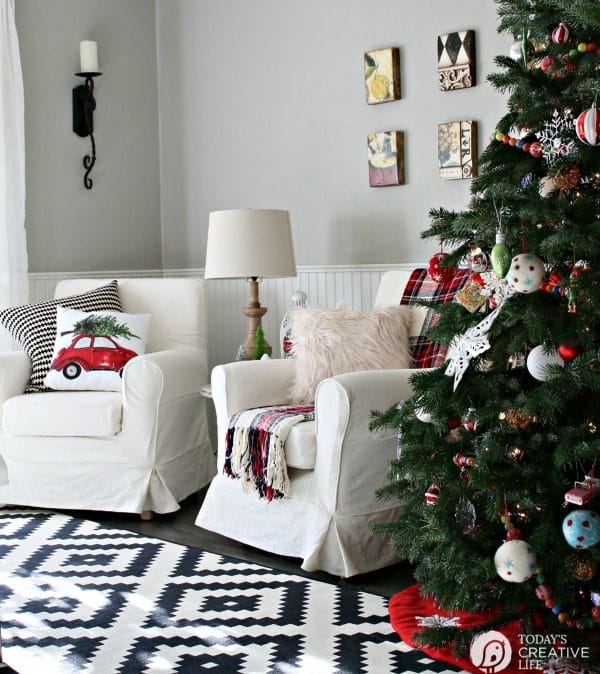 Easy Holiday Decorating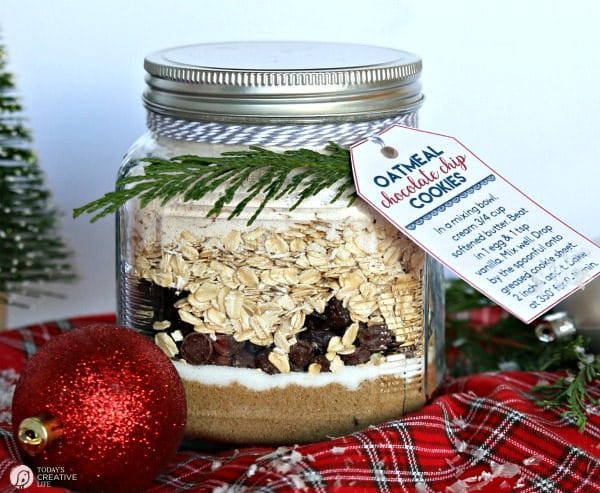 Oatmeal Cookie Mix in a Jar