I had to try making one of these DIY life size photo booth photo strips. I am actually making 3 of them and will eventually place them upstairs where I used to display my son's art work.  The wall has been ignored for so long and is looking a little pathetic.  One of the frames fell off, art work is no longer hanging and it's just begging for something new and fresh. Since I prefer original or self made art over store bought, this photo booth photo strip idea is perfect.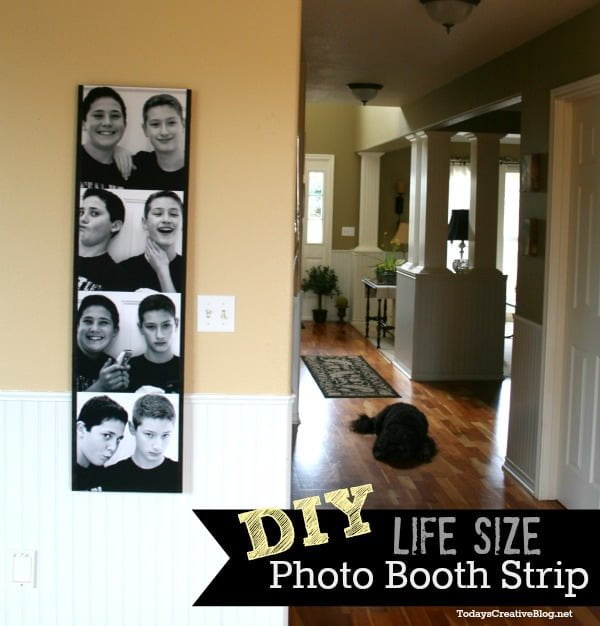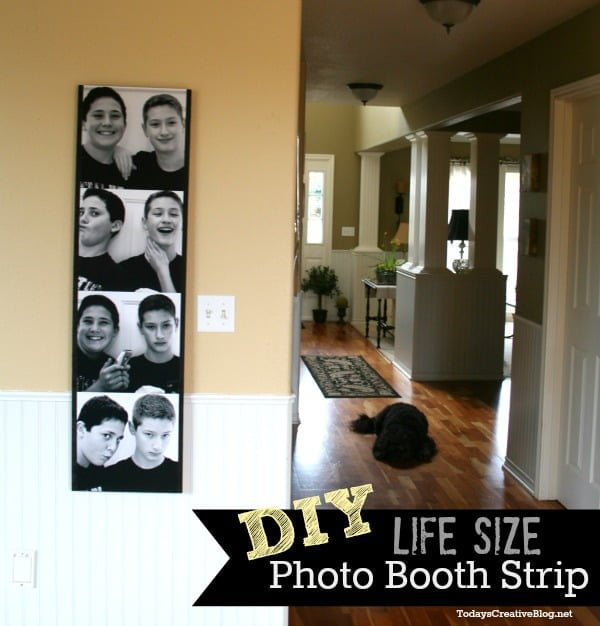 Tutorial – DIY Life Size Photo Booth Photo Strip
I'm posting the tutorial over on Spoonful.com if you need directions.  I'm also showing a quick tutorial on my monthly morning segment on AMNW Morning Show here in the Portland area. (9am, KATU, ABC)
I originally got the idea from NW Lovies, and Girl in Air.  Spread the love!  We all did them a little differently.
Have you entered to win the Silhouette Portrait I'm giving away?  Or just take advantage of the great promotions using discount code: TCB.