Learn how to make a Moss Covered Living Succulent Wreath with 2 different types of moss and a straw wreath. This DIY tutorial will take you through step by step instructions on how to make a succulent wreath.
You may have seen me share on my Instagram stories while I made this DIY wreath. Wreath making is one of the best DIY craft projects for just about anyone because they are usually easier to make than they look, and everyone loves a new wreath on their front door!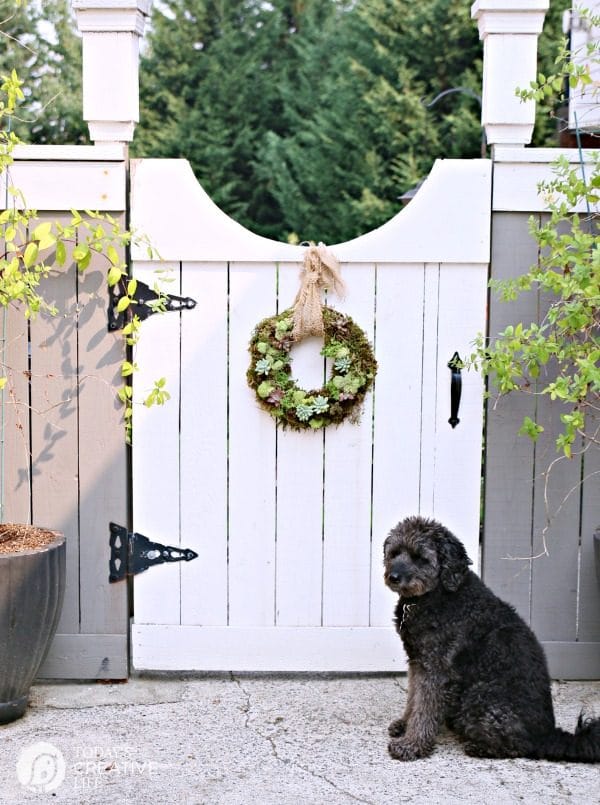 I have several tutorials here on TCL that show you how to make a wreath.
For fall, make my Indian Corn Wreath or this DIY Fall Wreath…. or this fun DIY Interchangeable Apple Wreath. And let's not forget my Moss & Owl wreath or my Halloween Wreath I made from a ceiling medallion.
I told you, I have a lot of wreath ideas on this site, and that was just for one season! All posts will teach you how to make a wreath with a DIY tutorial. If you're just looking for more succulent crafts, try these Succulent Napkin Rings.
DIY Living Succulent Wreath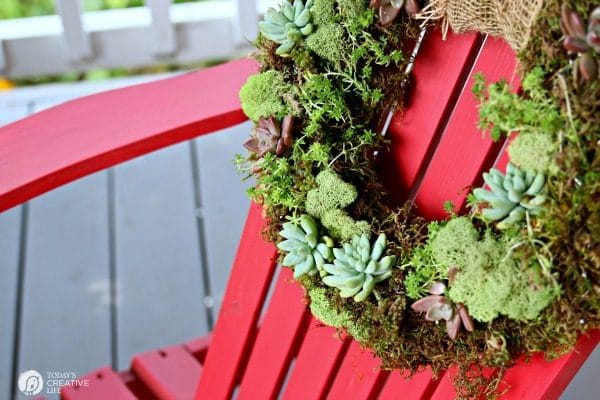 Here's the back story. My friend Sweet Jenny Bell who makes amazing sugar cookies, and who made the best cookies for my son's graduation party, posted on her Instagram about making a succulent wreath in a fun group class!
I had been dying to make a living herb wreath too, so I certainly wanted in on that action, so I asked her where. She sent me the link to El & Em Cottage in Battle Ground Washington, a community about 30 min away from me. As I looked at the Workshop List, there was no longer a succulent wreath class available! But Jenny knew the owner and asked her if she would hold one more. Yay! So I signed up! And I'm so glad I did! Find up to date information on their FB page.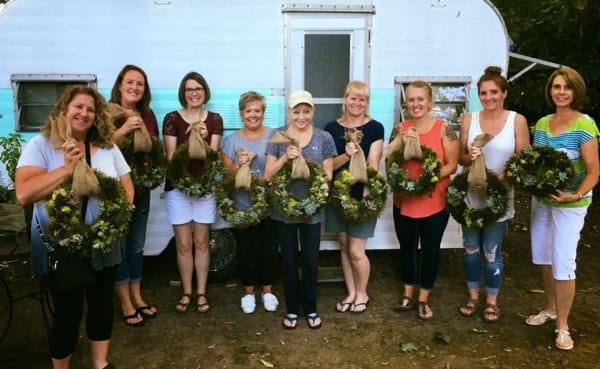 The Succulent Wreath Class was held at a large outdoor table in the yard behind the cottage.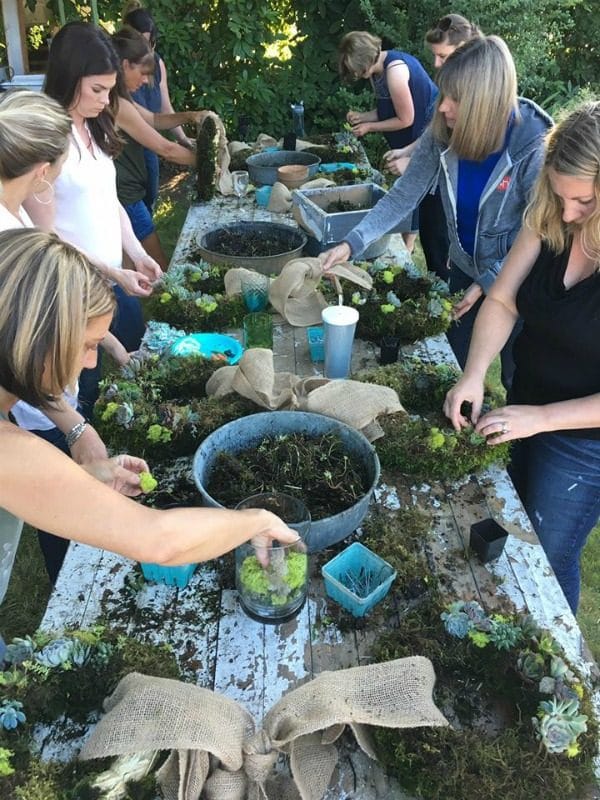 My friend Julie and I had a great time and were itching to do some shopping! If you are in the Portland area, make the trip for some great "junk" and seasonal shopping. And definitely, check out the variety of DIY Workshops they offer!
This DIY wreath technique was created by Denise the owner and it's brilliant! The succulents do really well! Making a living succulent wreath is easy enough for anyone to do.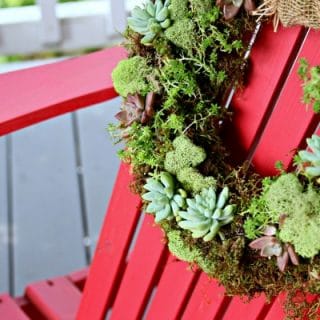 How to Make a Succulent Wreath
Yield: 1
Prep Time: 15 minutes
Active Time: 30 minutes
Total Time: 45 minutes
Difficulty: Easy
Estimated Cost: $45
Instructions
1. Gather your supplies.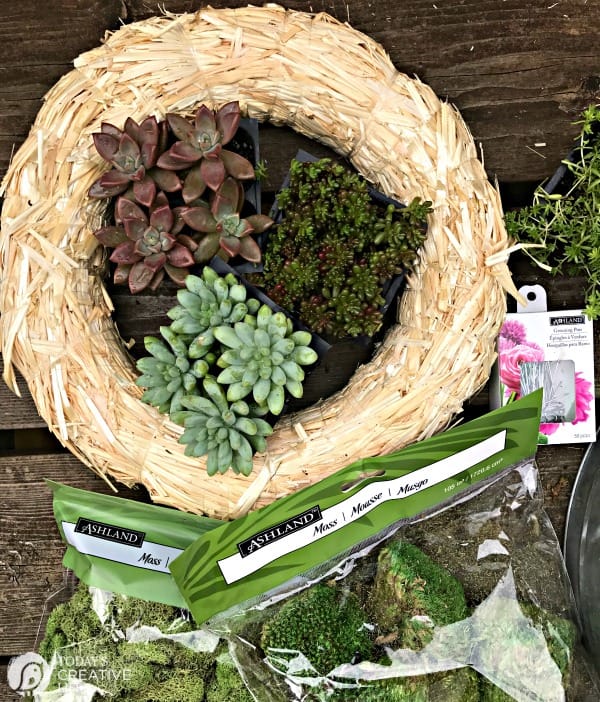 2. Soak the moss. Tear the wet moss into pieces a little smaller than your palm. Do not soak the deer moss.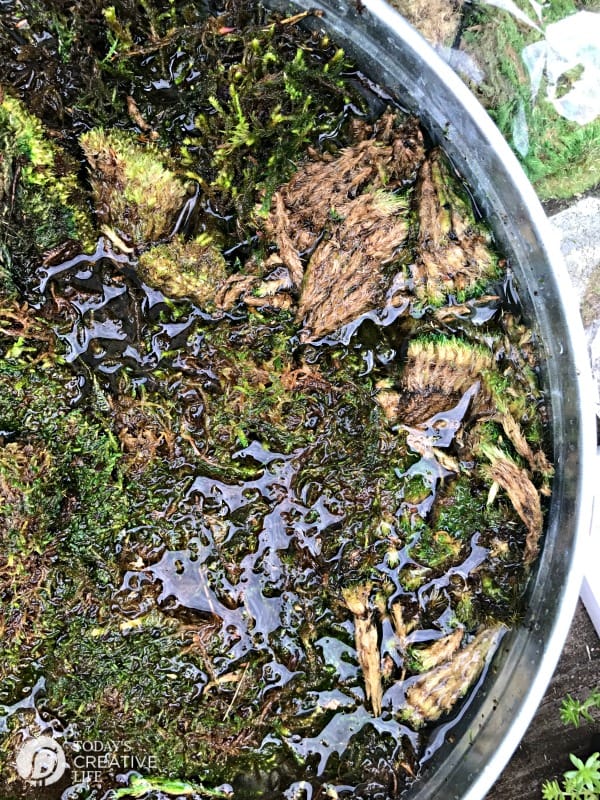 3. Grab one piece of moss and squeeze it out. Starting on the inside circle of your wreath, use the greening pin to attach the moss piece into the straw wreath. Just poke it in. Continue until the inside is completed.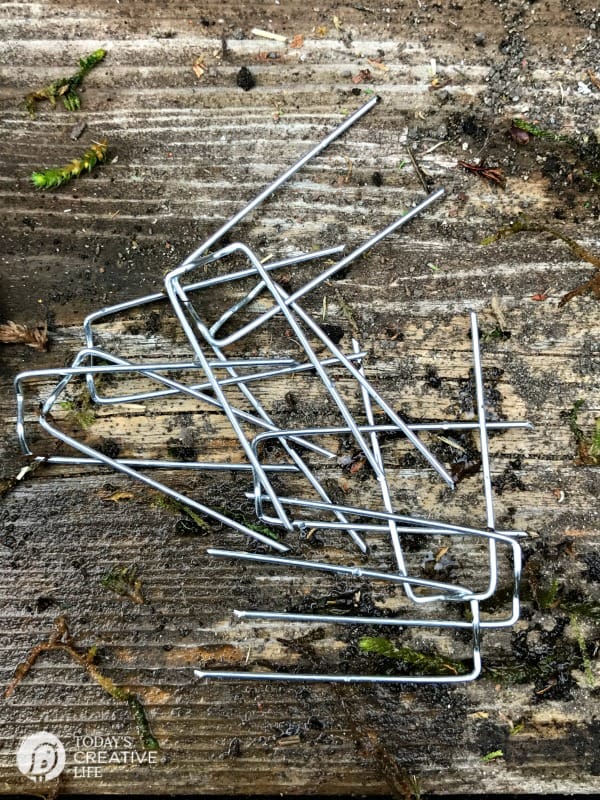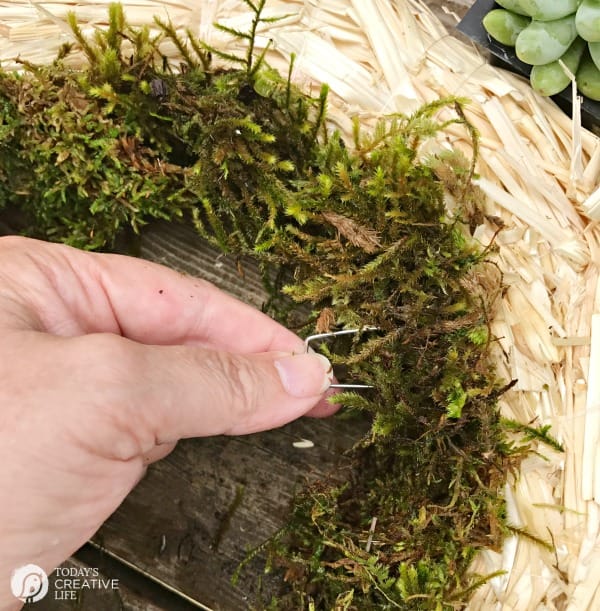 4. Fill – After you've filled the inner circle, repeat the same method along the outer rim. Leave a small space in the middle for your succulents.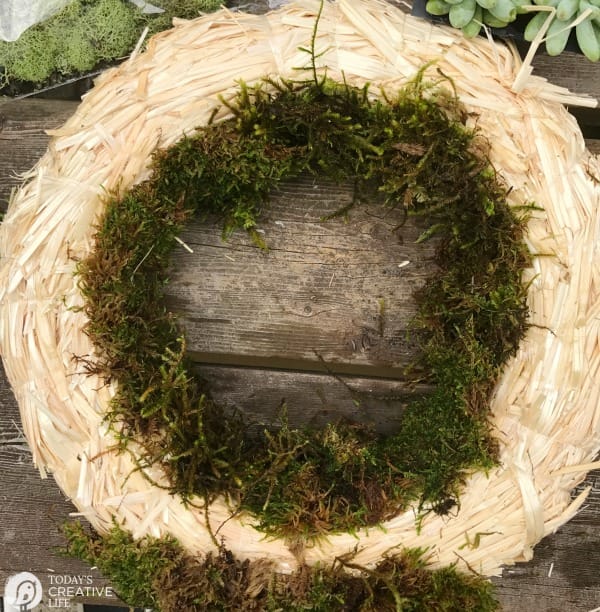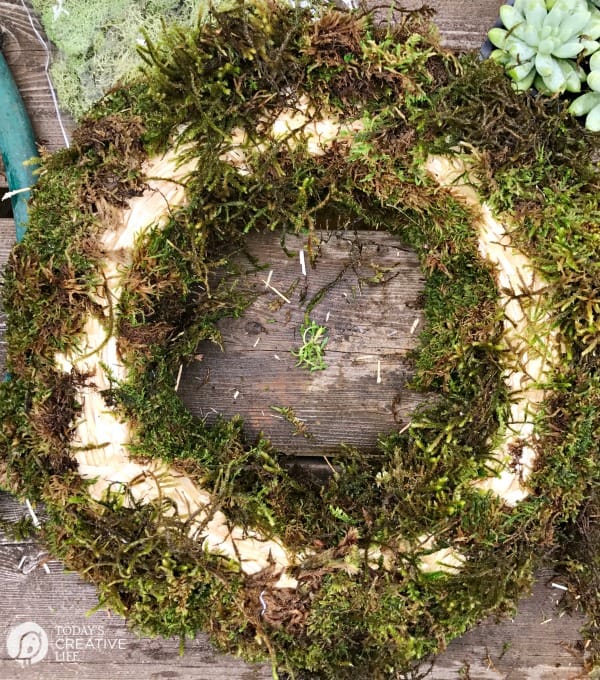 5. Prep your Succulents – Gently remove as much dirt from the roots of each plant. I had a small pot handy to catch all the dirt. Once most of the dirt is removed, swish it around in the water to remove any excess.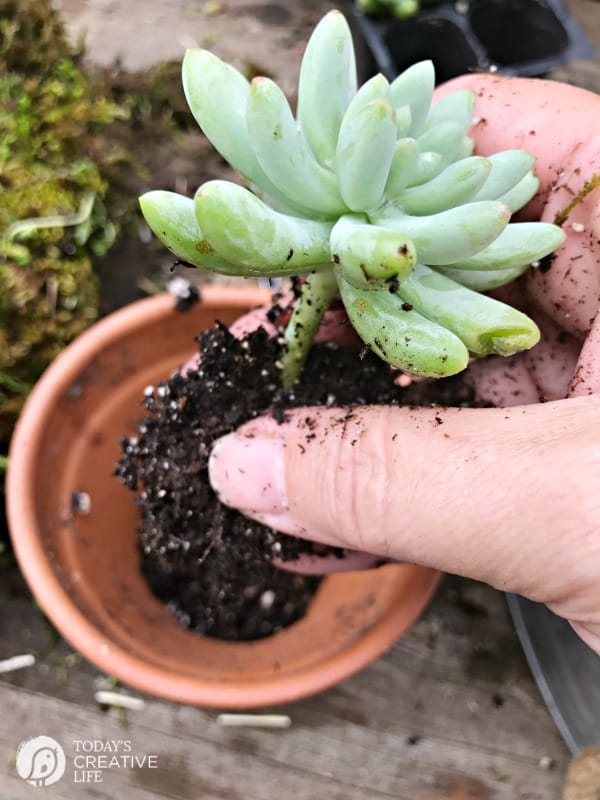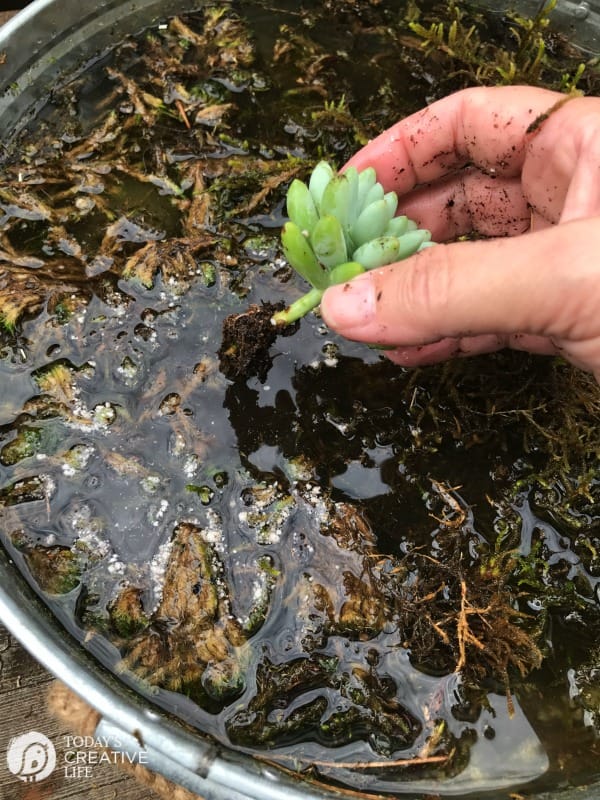 6. After you get all your plants ready, line them up so you can see what you have. Think about where you want to place the succulents on your succulent wreath, and remember to leave a space for the ribbon.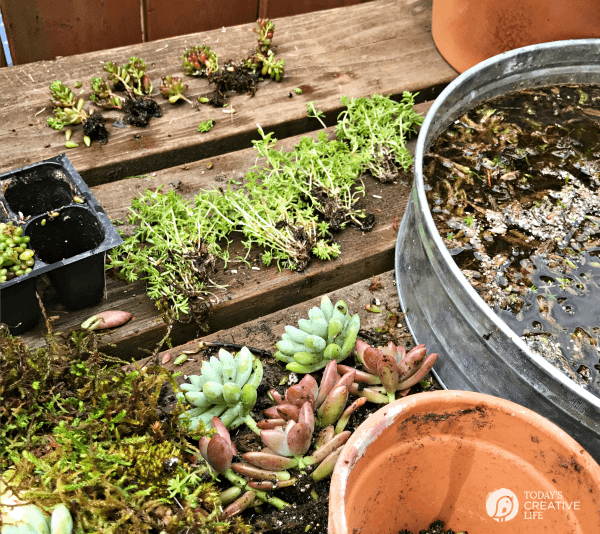 7. Using a floral pin, position the succulent on the wreath and push the pin in to hold the base in place. Do not poke into the plant.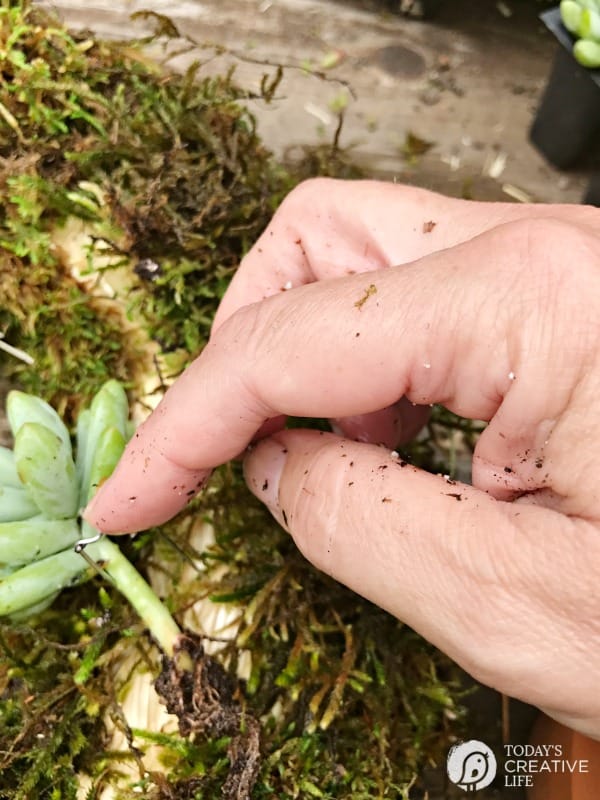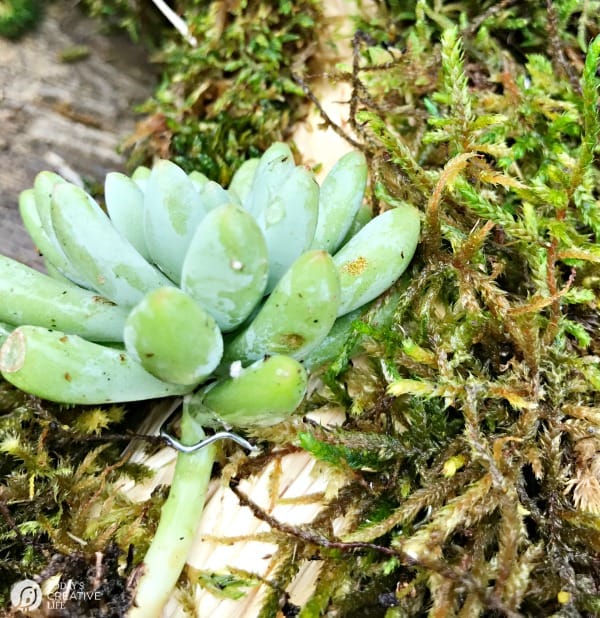 8. Continue to place all your succulents where you want them, but remember to leave an area where your wide ribbon will go. That blank spot on the upper left is where my strip of burlap ribbon will go. Fill in remaining blank areas with more moss and then add the deer moss for additional color and texture.
9. Mist your wreath and then let it lay flat for a week or so. Keep your wreath out of direct sunlight and mist daily. Once winter arrives, depending on your temps, you may want to bring it inside near natural light.
Notes
You can create your wreath design any way you'd like. You can cluster succulents on one side, or all around.
Now you know how to make a succulent wreath! I am shocked by how easy this was to put together! Now I have two! I can't wait to take more classes from Denise… or maybe I just want to shop!
How to Care for a Succulent Wreath
Here's another quick rundown on how to care for a living succulent wreath.
Keep the wreath flat for a week or two before hanging it.
Mist your wreath daily.
Keep it out of direct sunlight.
Bring inside for the winter, keeping it near a window for sunlight.
If a succulent isn't doing so well, don't be afraid to replace it.
I'm not sure if I want them on my two red chairs …….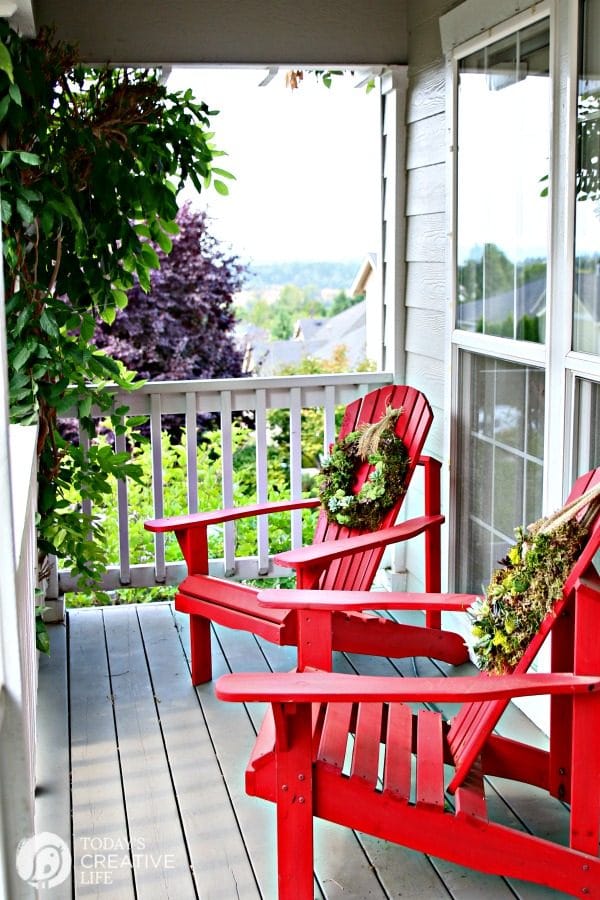 Or on my white gate. They look great in both places.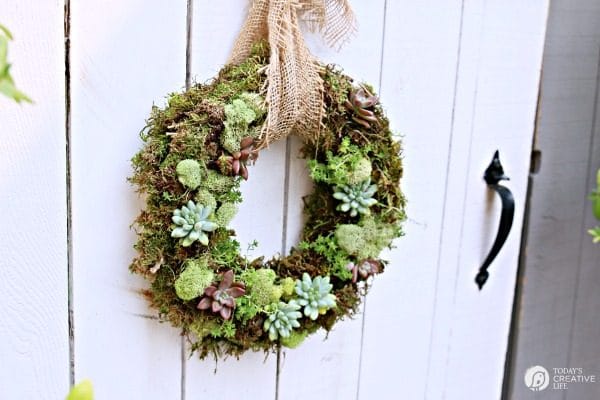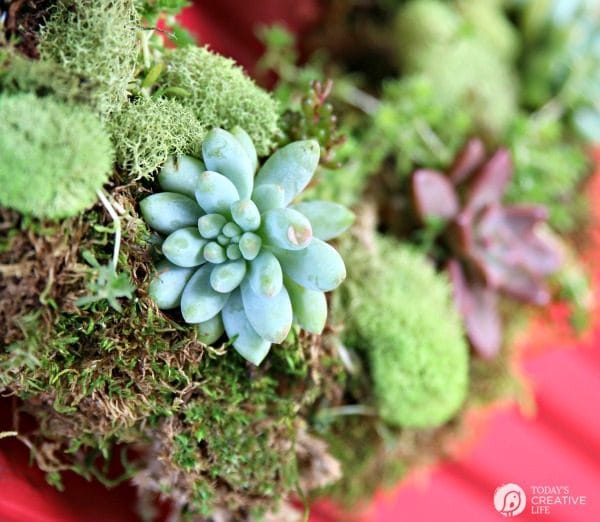 I hope you're as excited as I was to learn how to make a real succulent wreath!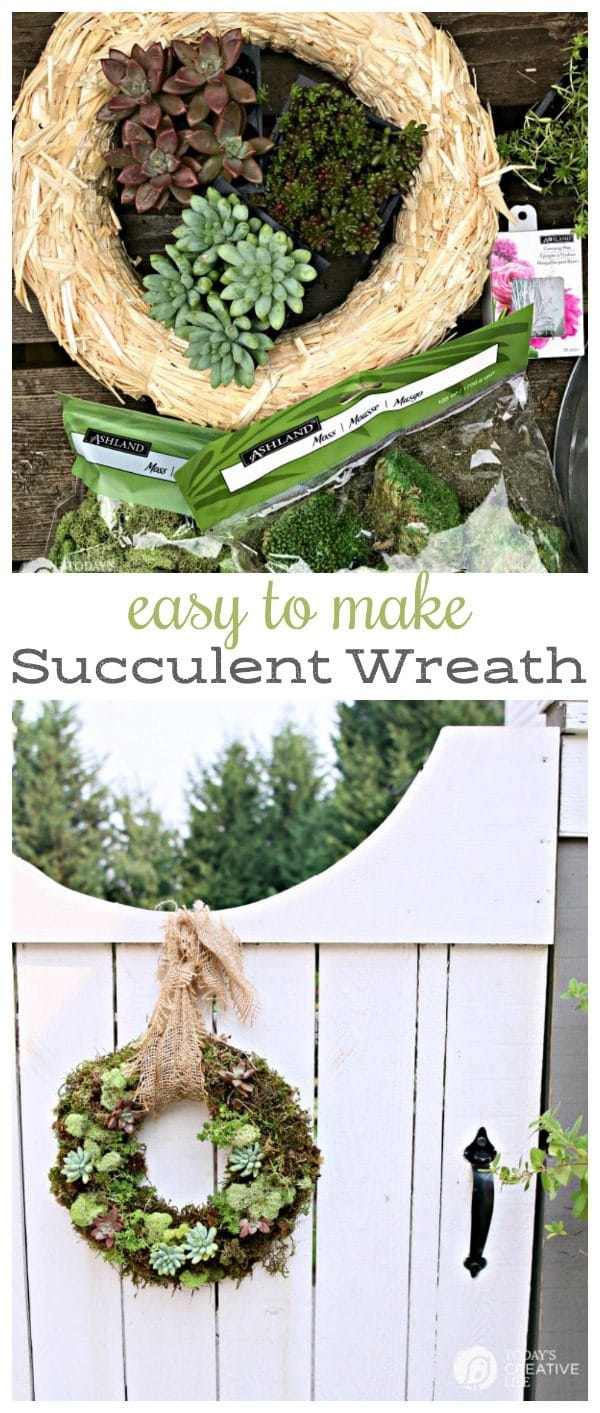 DIY Home & Garden
Simple and creative ideas for your outdoor living.
How to plant a creative herb garden.
Easy to make water fountain.
Budget-Friendly Ways to decorate for outdoor living.
Creative ways to decorate a small deck or patio.
Tips for taking care of your lawn in the Fall.
Here's what to do for a healthy lawn i the summer.
How to know when it's time to replace your deck.
The pros and cons of composite and wood.
Plant an herb garden for your cat.
What you should be doing in the winter for a beautiful summer lawn.
Here's information on when the best time to reseed your lawn.
Create a beautiful feature for your patio or deck.
---