Welcome to my annual Celebrate Summer Series, where I introduce you to a few of my fellow bloggers and their creative ideas! Rae Gun Ramblings is back with this DIY Pom Poms Tutorial! She always has fun ideas! Remember a couple of years ago she shared her adult size DIY Cinderella Shirt tutorial? It's been really popular on pinterest. Be sure to find more fun ideas on her site.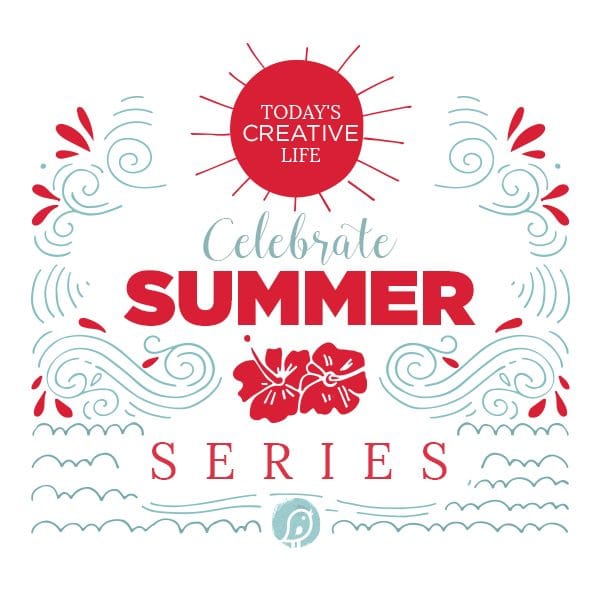 ---
I don't know too many little girls (and even boys) who weren't obsessed with pom poms at some time in their childhood and I have to admit I may have won the coolest aunty award with these easy DIY Pom Poms!
DIY Pom Poms Tutorial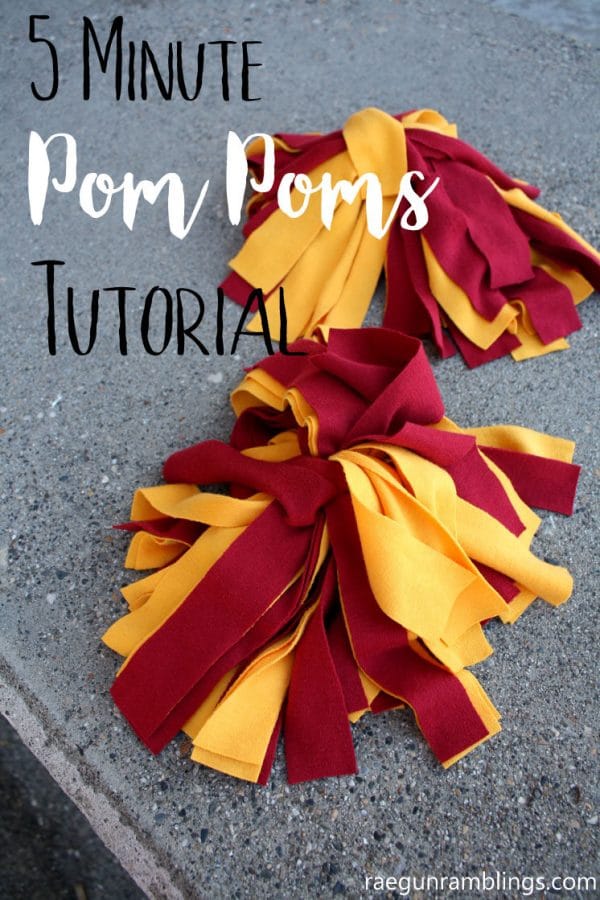 Marissa from Rae Gun Ramblings here, where I share all things bookish, delicious, and creative. And I have to admit I'm an absolutely over-the-top huge Harry Potter fan. In fact I'm right in the middle of a 2 week Harry Potter series so obviously these diy pom poms aren't just any old red and yellow pom poms they are awesome Gryffindor pom poms that are to be used to cheer during a quidditch match.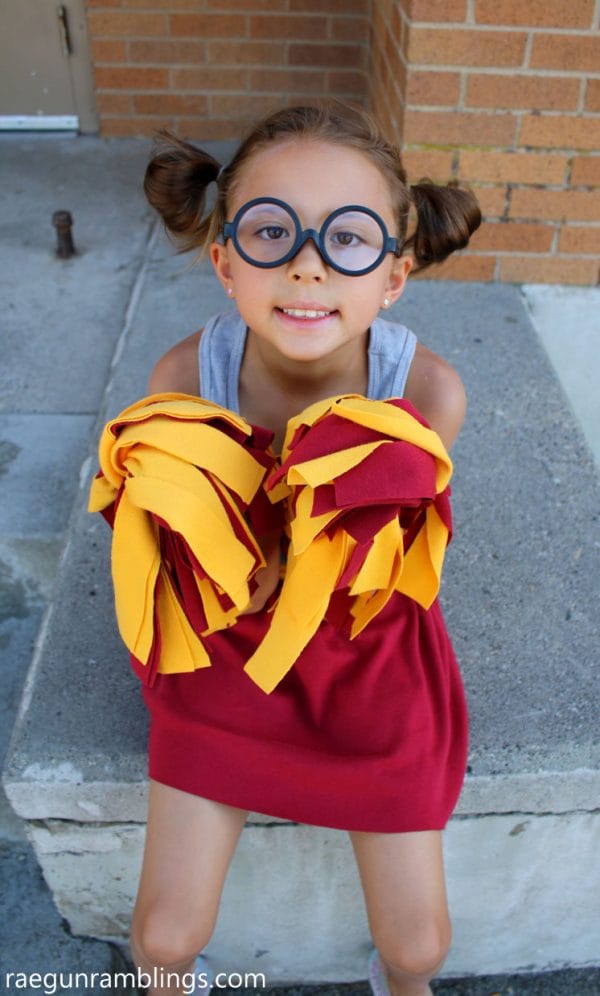 And now that I've got that off my chest let me show you how insanely easy it is to make these DIY pom poms.
Supplies: What You Need
1/3 yard knit fabric in one color
2/3 yard knit fabric in another color
Instructions: What to Do
Cut your fabric in 1-1.5 inch strips. You should have a bunch of 13″X 1″ish strips when you are done.
Set aside two strips.
Divide the strips in half and lay them individually into a pile. It's better to separate and pile in this way other wise the fabric tends to just stay in it's folded cut stack.
Take one strip and tie it as tight as you can in a double knot around one of the center of the piles. Repeat for the other side. And you're done.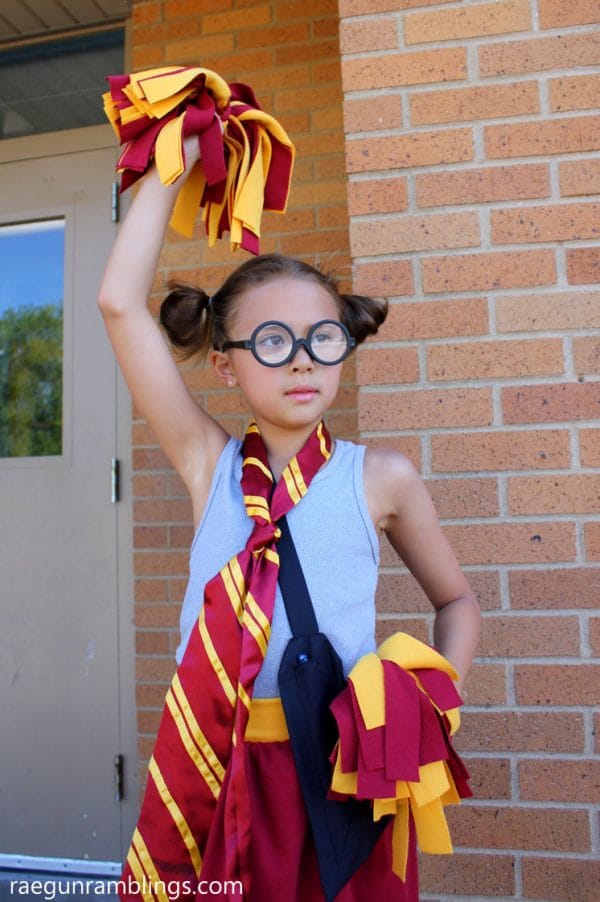 So cute right!? And you can easily customize these for with your favorite team's colors or ahem Hogwarts House 😉
---
More Creative Ideas