Are you drooling? These Slow Cooker Roast Beef Dip Sandwiches are your perfect weekend or dinner crockpot recipe.
Slow Cooker Roast Beef Dip Sandwiches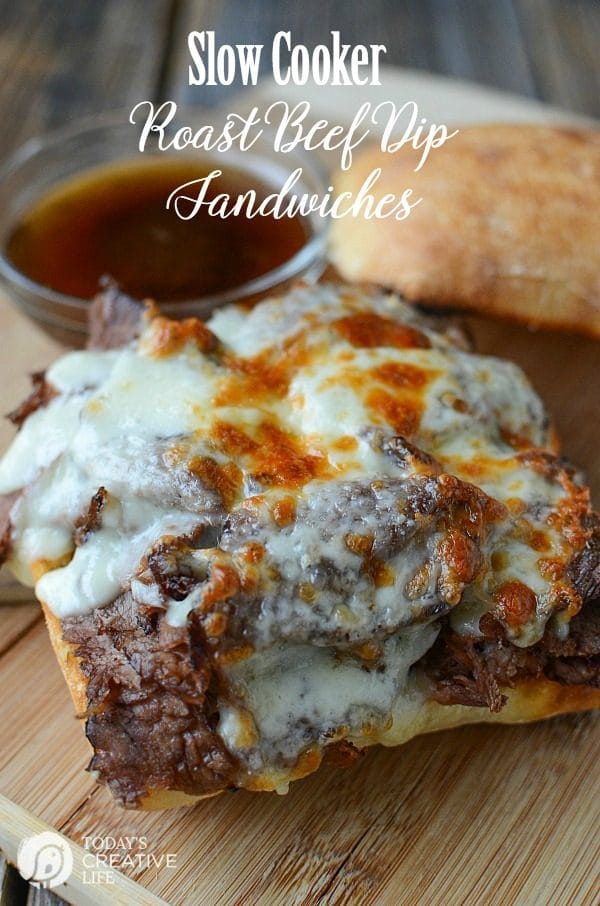 My husband would eat beef for every meal if he could. He's your typical carnivore who wants meat, morning, noon and night. Me? Not so much.
I swear my husband gets butterflies in his stomach when I put a beef roast on the shopping list. He knows I like the ones held together with string. They always seem to come out the most tender.
I love using my slow cooker to make big hanks of meat because you can rarely ruin it. When I'm not making my popular Mississippi Roast, these Slow Cooker Roast Beef Dip Sandwiches are another favorite.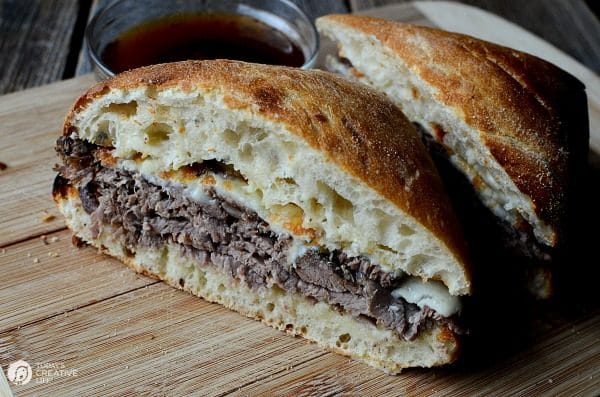 I like having the option to serve with potatoes, or slice and serve on a crisp ciabatta roll for a simple French Dip Sandwich. We just use the broth, but you could certainly add a little Au jus to the beef broth for a more traditional flavor. Both are fantastic! Try these Gluten Free French Dip Sandwiches if you're not eating wheat.
Sear the Meat
I like to sear the meat first before placing in the crockpot. They say it seals in the juices. It also gives it a nice brown crust.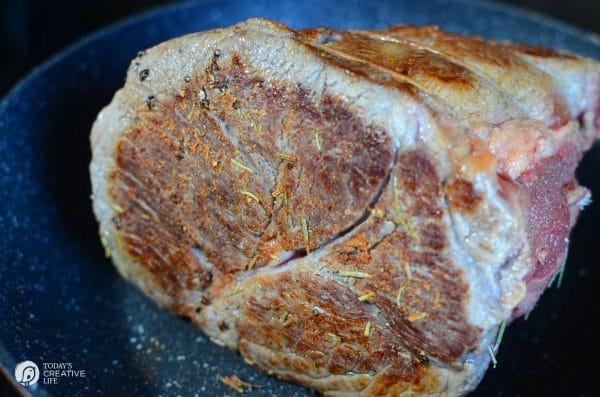 Follow the recipe below and then sit back knowing that dinner is planned for later. That's the beauty of using your slow cooker. You know what you're having. No more 4pm panic, trying to figure out what you can throw together. If you don't have a slow cooker, use my affiliate link for this one that I found for $29.50.
Dipping Sauce
You'll want to reserve the juices for your dipping sauce. If there's not enough, go ahead and add more beef broth, or use a packet of Au Jus. You only need about a 1/2 cup per person for dipping.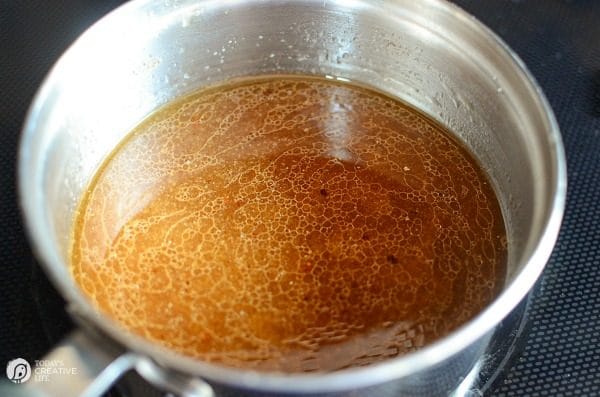 Toast your buns
Any bun will work. You can use hoagie rolls too. I happen to like the ciabatta roll for it's shape and airy crisp texture.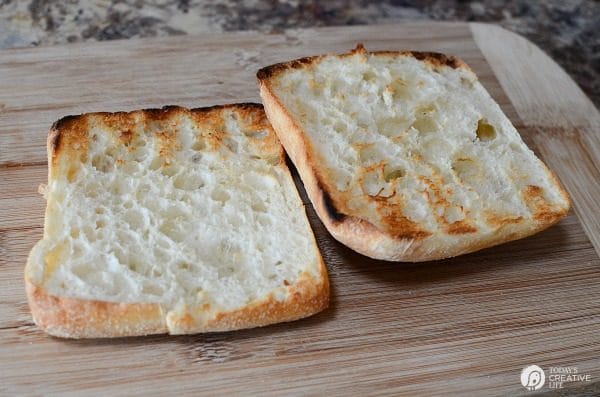 Slice the Meat
Slice the meat as thin as you can, (here's a great knife for slicing roast beef) then place on your toasted ciabatta roll. This is the time a meat slicer would come in handy. Sometimes, I like to place the sliced meat back into the crock to gather a little more juice before placing on my rolls.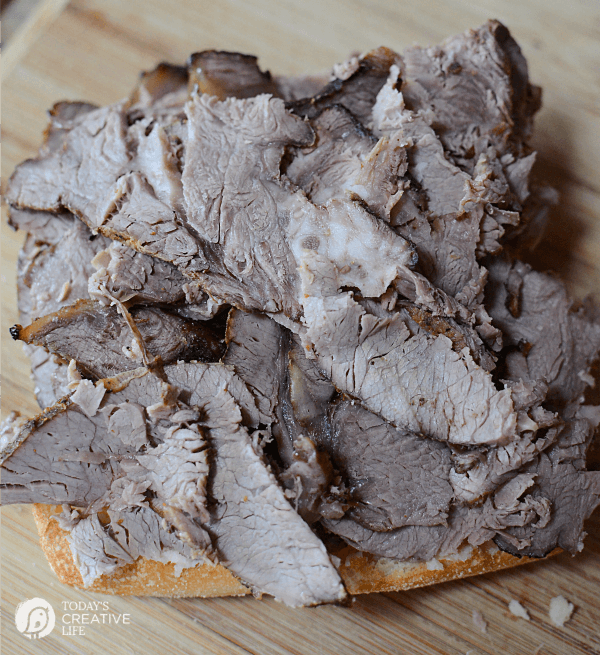 Add the Cheese
Top with your provolone and broil for just a bit to get that mouth watering cheesy crust.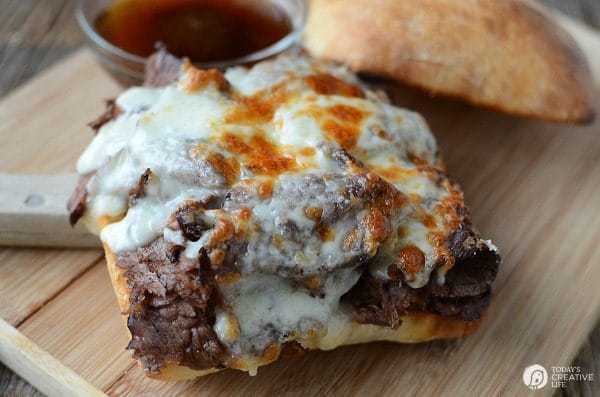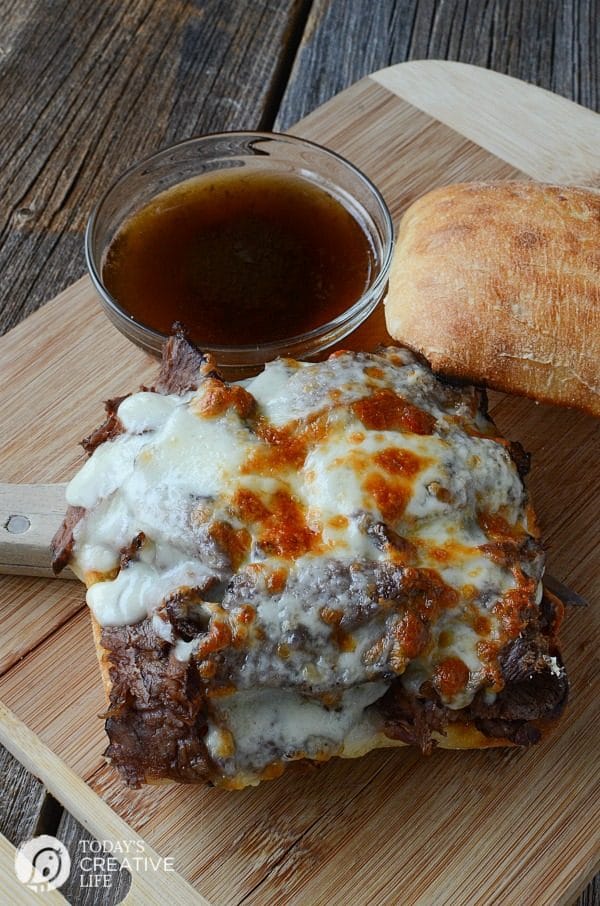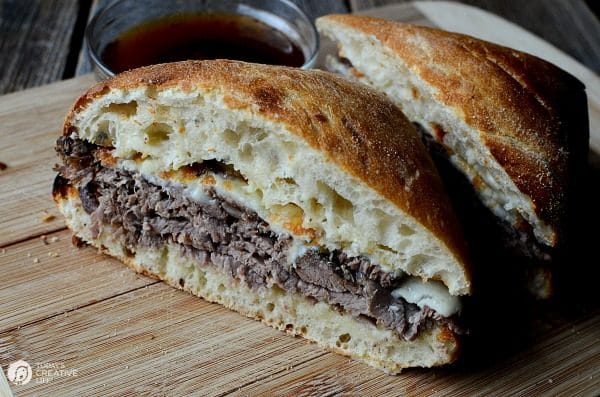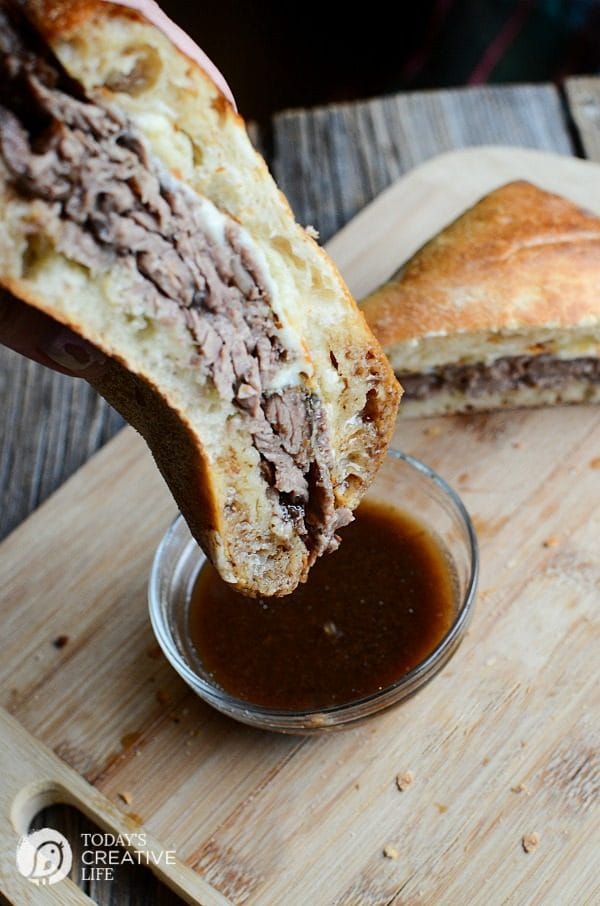 Now how's that for dinner? I'm confident you're going to love these Slow Cooker Roast Beef Dip Sandwiches! Serve with a side salad and you're done!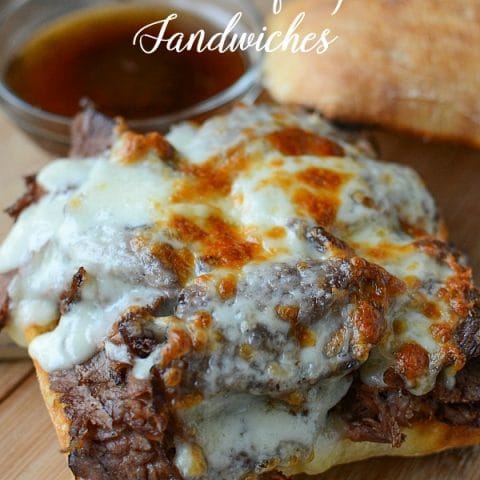 Slow Cooker Roast Beef Dipped Sandwiches
Prep Time: 15 minutes
Cook Time: 5 hours
Total Time: 5 hours 15 minutes
Ingredients
2lb Roast beef roast (cheap cuts are best)
1 tbsp.Rosemary, dried
2 tsp. Garlic powder
2 tsp. Onion powder
Salt & Pepper as desired


6 Buns
6 slices Provolone (or shredded)
1 tsp Horseradish
1 tsp Butter
Beef broth or Au Jus (optional)
Instructions
Season room temperature (out of the fridge for 20 minutes) roast with the above seasonings.
Sear all edges in a fry pan to seal.
Place in slow cooker.
Add ½ C of water to the fry pan and swish around to pick up bits on the pan.
Pour into the slow cooker with the roast.
Cook on low for 5 -6 hours.
Remove from pan and let rest and cool.
Slice into slices as thin as you can possibly make them.
Reserve juices from the slow cooker in a pot. If there doesn't seem to be enough for dipping, add extra beef broth or Au Jus packet.
Taste the liquid and adjust with extra seasonings that you used for the roast.
Cut in half and toast the buns.
After toasting, spread with butter and horseradish.
Pile the beef onto the buns, distributing evenly.
Top the beef with provolone.
Place the buns with the beef on a baking sheet and broil until the cheese is melted.
Remove from oven, top with the other side of the bun.
Pour the dipping juice into small bowls and serve on the side with the sandwich.
Dip the sandwiches in the beef "gravy" and enjoy!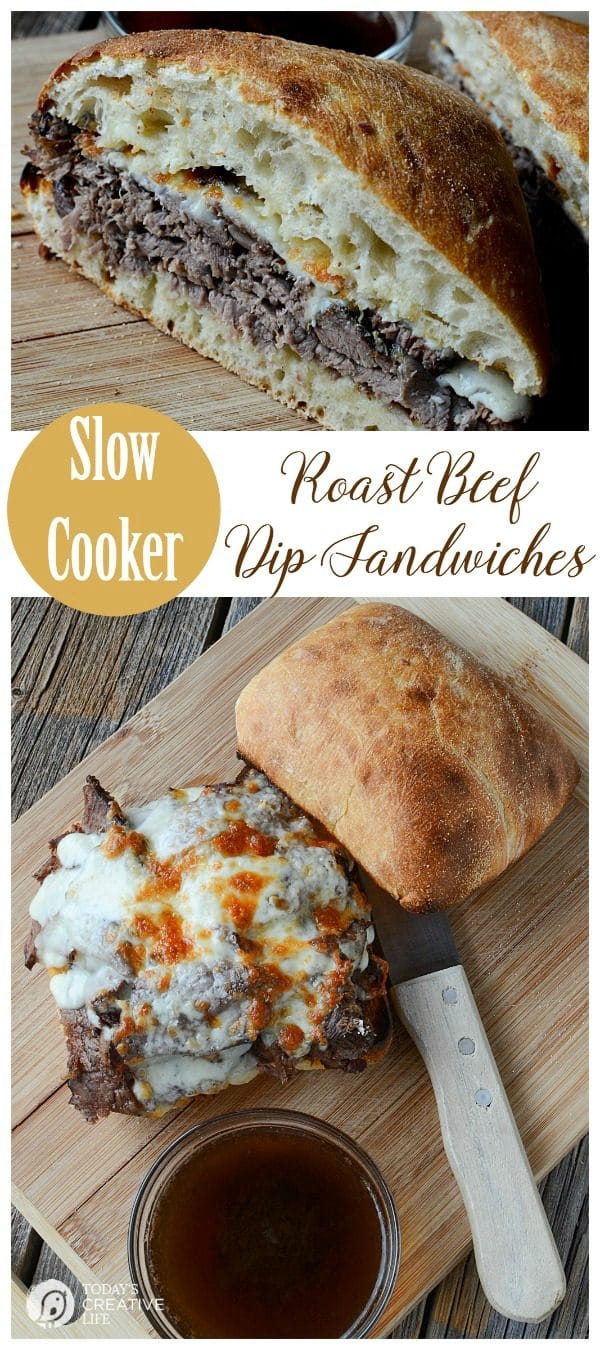 ---
This post contains affiliate links to items that you may need for this recipe. This will cost you nothing extra, however I'll make a very small percentage. That's how I pay for my programmer, my server and all the other costs that go along with writing a blog. It also allows me to offer my tutorials and recipes for free.