Easy appetizer ideas are always nice to have in your recipe binder! This Garlic Onion Cream Cheese Spread with apricot preserves bring together both savory and sweet for a mouth-watering delicious party dip or spread.
Garlic Onion Cream Cheese Spread
This cream cheese spread is so easy to make. With just a few ingredients, you've got yourself an easy appetizer to serve for potlucks, BBQs, holiday parties, football, and super bowl parties and more.
And it's easy to transport if needed! There is nothing like traveling to a party hoping your dish doesn't spill. No worries here. All great dips start with cream cheese, you'll love this Cucumber Cream Cheese Spread.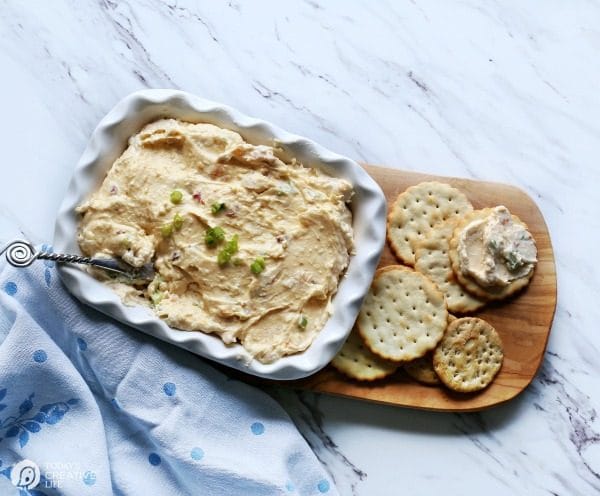 What to Serve with Garlic Onion Cheese Spread?
Because it's sweet and savory all at the same time, it most definitely will go with a variety of foods.
Celery Sticks
Crackers
Baguette Slices
Sliced Cucumbers
Carrot Sticks
Cut up Naan Bread
Pita Chips
I could go on and on. I smeared it on my toasted everything bagel and it was delicious!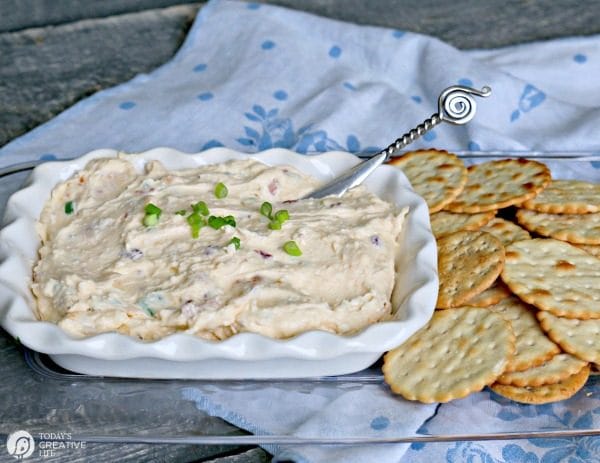 How to Make Garlic Onion Cream Cheese Spread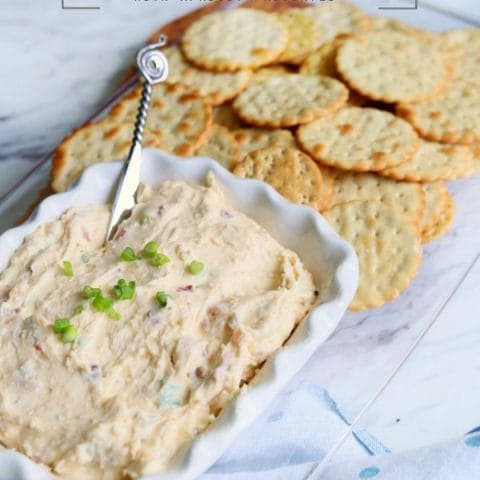 Garlic Onion Cream Cheese Spread
Yield: 8
Prep Time: 5 minutes
Total Time: 5 minutes
Ingredients
2 packages (8oz) of cream cheese, softened
3 tablespoons apricot preserves
3 green onions chopped
1/2 cup cooked bacon crumbles
1 teaspoon minced or crushed garlic
Dash of black pepper
Instructions
In a medium-sized bowl, mix together the cream cheese and apricot preserves. I used my electric mixer.
Stir in remaining ingredients.
Serve with crackers, sliced baguette, toasted Naan, or veggie sticks.
Refrigerate until you're ready to serve.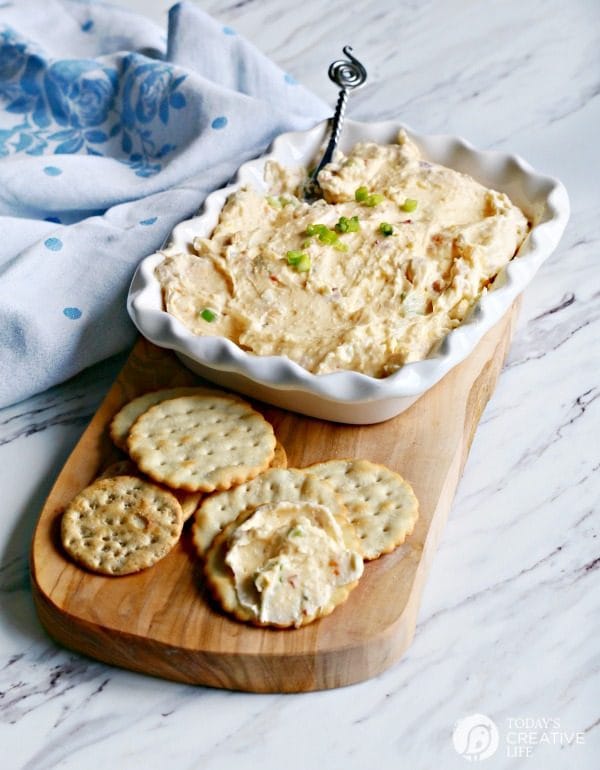 Dips and spreads seem to be really popular. They are easy to serve and make the perfect finger food.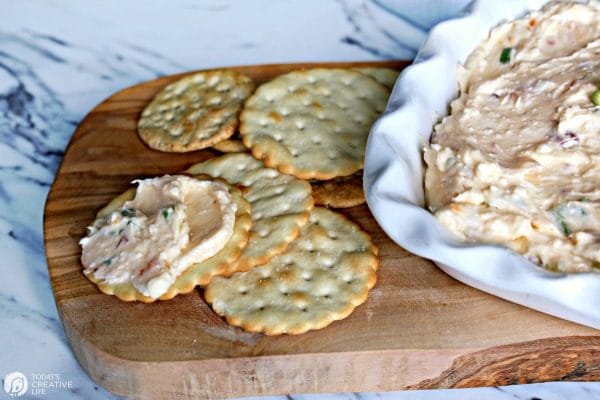 You can't go wrong with cream cheese as your base either. I use it in my Cream Cheese Shrimp Cocktail and my Pepper Jelly Cream Cheese appetizers. Both are quick, easy and really tasty.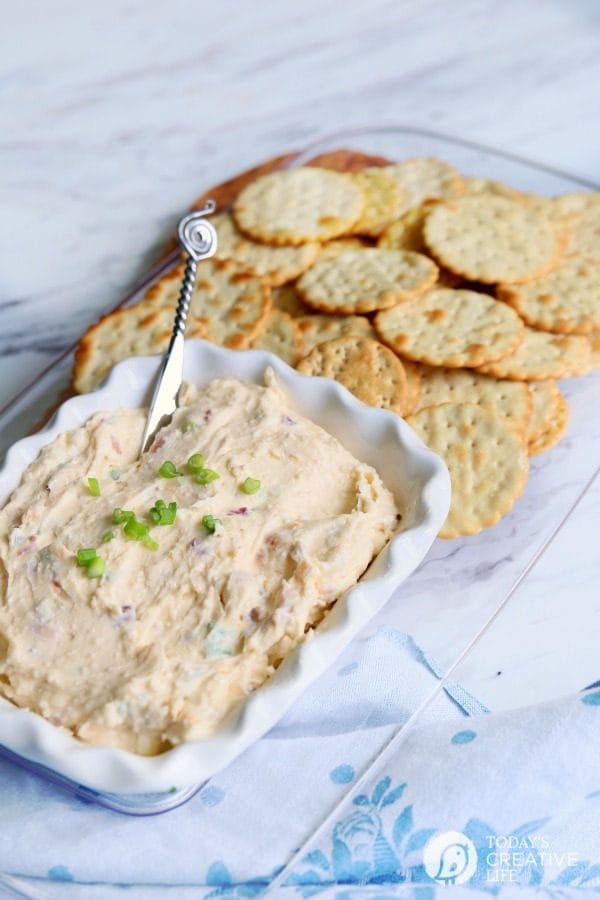 So if you're looking for a sweet and savory easy appetizer recipe, give this Garlic Onion Cream Cheese Spread a try! If you make it, tag me on Instagram!
Follow along on Instagram | Pinterest | Facebook
Easy Appetizer Recipes
Easy to make, delicious appetizer recipes for holiday parties, potlucks, or BBQs.
The combo of this corn salsa with melted brie is AMAZING! Easy too.
Simple ingredients for an easy appetizer.
Everyone loves a Cheese Ball!
Just the right amount of spice! Perfect for potlucks or game day!
Quick, Easy and DELICIOUS!
This layered hot dip is great served with crackers or sliced baguettes.
Crock Pot Spinach Artichoke dip is an easy recipe for your slow cooker. A hot cheesy dip that's perfect for BBQ's and game day food. An easy appetizer that everyone loves!
There is nothing like homemade clam dip! Fresh, creamy and always a hit.
This hot dip is cheesy and full of bacon bits. Add extras like onions, artichoke hearts etc..