It's slow cooker Sunday and it's certainly crockpot season in my home! I think I fired that baby up 4 times last week! Crockpot BBQ Meatballs are one of the EASIEST things to make and so so delicious! I almost feel silly posting this recipe, but not everyone thinks slow cooker bbq meatballs are so easy! I know a girl who once upon a time had no clue (me) and didn't realize how easy simple it was to make delicious BBQ Crockpot meatballs using her slow cooker. Very similar to these slow cooker honey glazed Lil' Smokies.
Crockpot BBQ Meatballs Recipe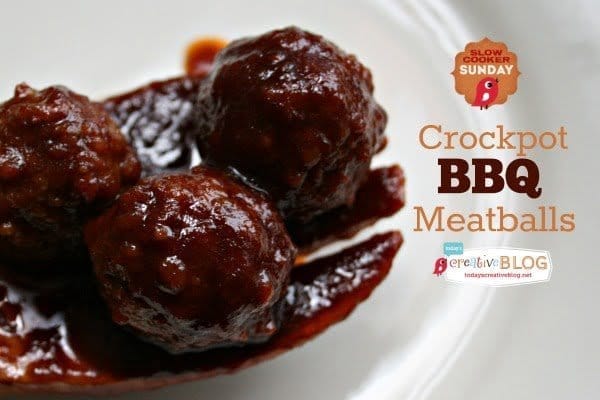 We had couples bunco Friday night and we all bring an appetizer. Since there are 6 men, I always try to make a "meat" appetizer. They love a hearty spread of wrapped lil smokies, pizza bites or anything meaty. Bringing BBQ meatballs in a crockpot makes it so easy.
My Cook N' Carry crockpot with the latching lid is perfect for taking to a potluck! (affiliate link)

I love taking these because, first of all, they are SO easy to make and second of all, SO easy to transport. Especially if you have one of those crock pots that have the lid that latches. Having this type of latching lid slow cooker allows you to easily transport other crock pot recipes like my Slow Cooker Black Bean Soup, or Crockpot Chicken Enchilada soup…. both crowd pleasers.
I like using the "party size" meatballs from Trader Joes. They really are the perfect size and amount. I use 2 bags mixed with two bottles of one of their BBQ sauces. I'm not picky on what sauce I use, but generally, like something with a little kick.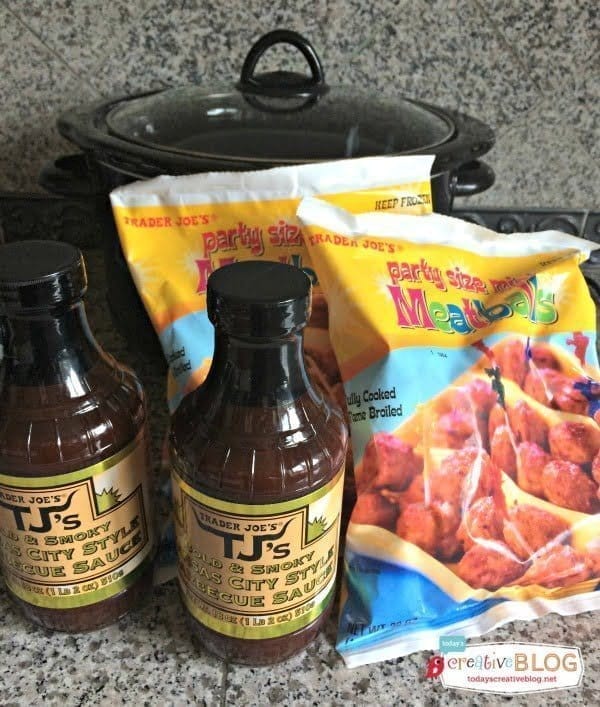 I pour one bottle of sauce in first, followed by both bags of meatballs, then pour the 2nd bottle on top and stir to make sure they're well mixed…… although I don't think stirring is THAT important at this point.
If I have time, I set on LOW for 7 to 8 hours, or if I'm starting them after 12 pm, I'll put them on HIGH for 4 hours, then switch to low. They are always done by 5 or 6pm. I stir them a couple of time to make sure the sauce is covering all the meatballs.
These are always a favorite!
Another great idea is using these with marinara sauce for making meatball subs. Trader Joe's has Turkey Meat Balls that are larger if you're wanting something bigger.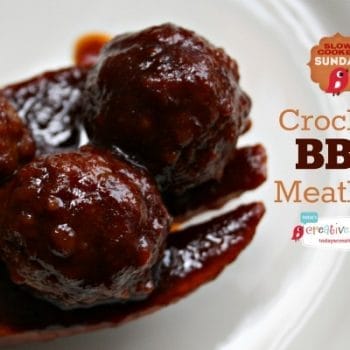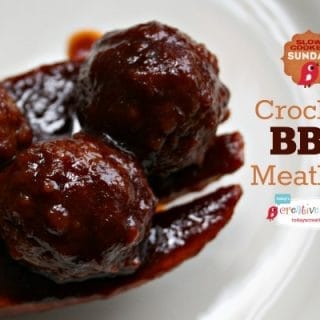 Crockpot BBQ Meatballs Recipe
Ingredients
2 bags regular size meatballs
2 bottles of BBQ sauce of your choice
Instructions
Place both the meatballs and the BBQ sauce into your slow cooker. I use a 6-quart slow cooker, but a smaller 4 quart one will work.
Stir to make sure all the meatballs are covered with bbq sauce.
Cover and turn on LOW for 7-8 hours or HIGH for 4 hours
Notes
Use any flavor of BBQ you'd like. I often will mix and match.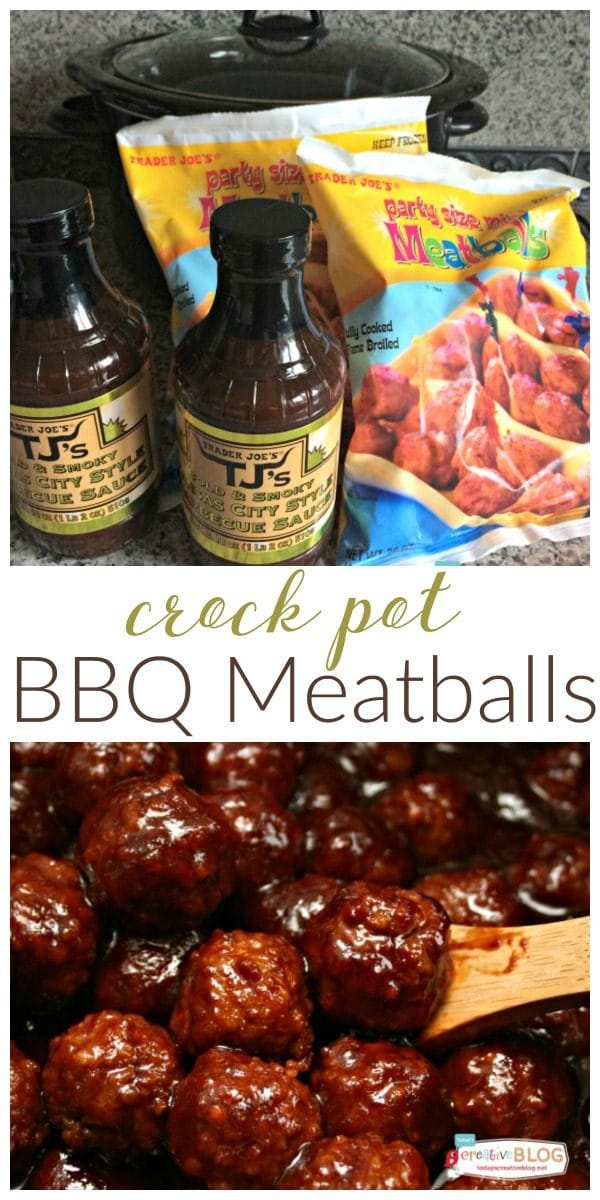 ---
More Crockpot Recipes