If you're looking for some quick wall art and you've got washi tape and a blank canvas…… you're in business! You can easily create fun and interesting DIY Washi Tape Wall Art with simple craft supplies.
I needed something colorful for my Craft Room, but I didn't really want to buy anything and I wanted it NOW!
DIY Washi Tape Wall Art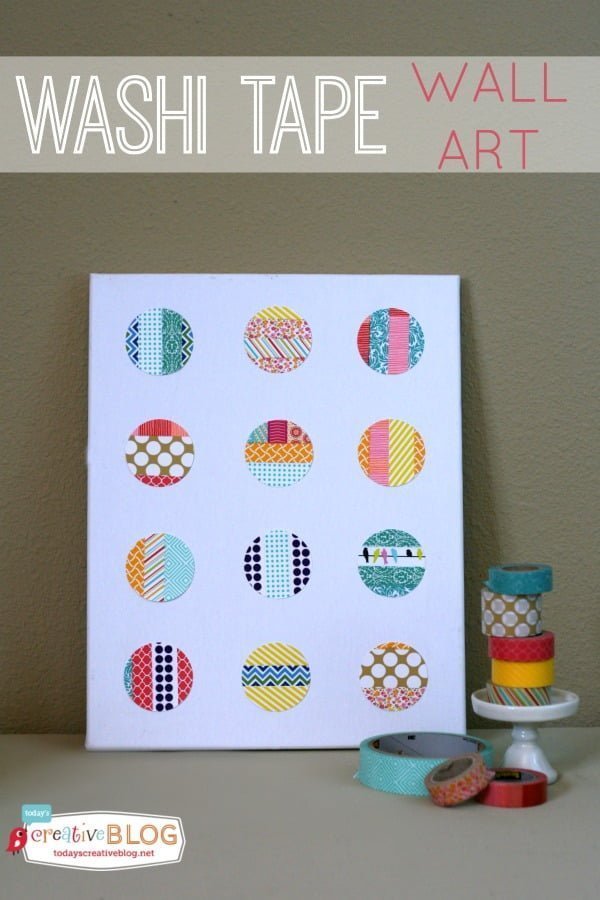 I looked through my craft supply stash and had a few blank canvases. Did I want to paint? Create something with my Cricut Explore? All I knew, is it needed to simple and it needed to be fast, and of course super cute!
I want cute things without spending top dollar. Whether I'm redecorating my son's bedroom, making my own vintage inspired dish towels or creating cute craft supply storage, you can rest easy that it's not going to be too hard.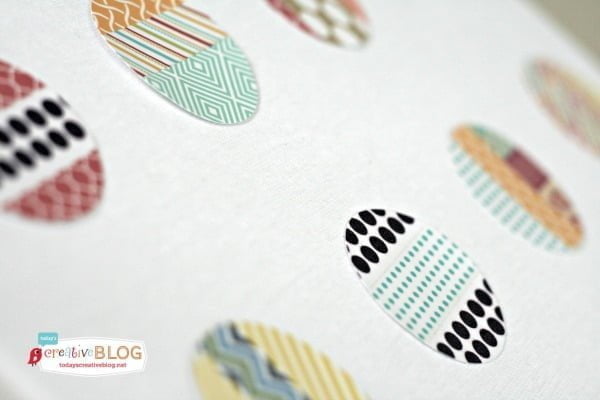 Another quick and easy way to create something fun is with Washi Tape. It was simple, quick and not a lot of risk in becoming a "craft fail". And I think it looks great! Children could even help with this. This is a quick way to create wall art without costing a fortune.
Supplies Needed: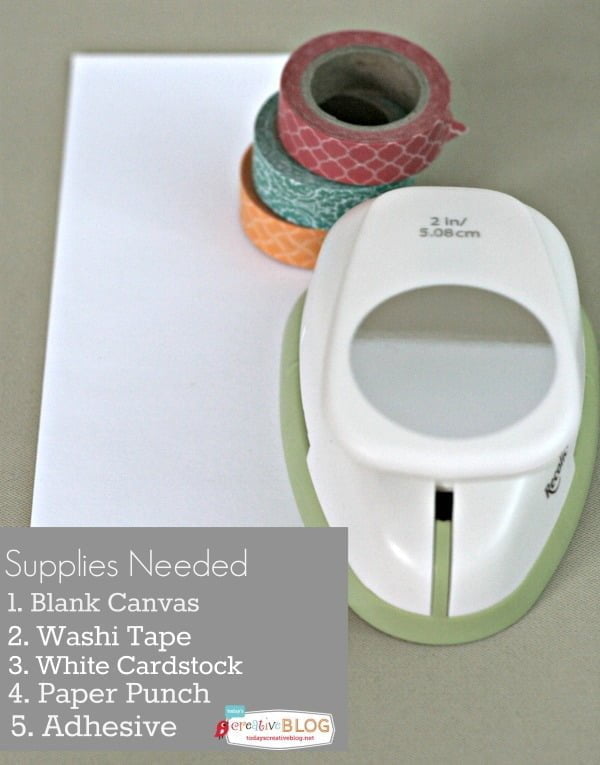 All the supplies listed can be found at your local Michael's craft store.

How To Make:
Cut a piece of card stock into a large strip so it's easier to use with the paper punch.
Tape the washi tape in strips large enough for the circle.
Cut the circle with your paper punch.
Place the taped circle on your canvas anywhere you'd like.
I like using an adhesive tape runner because it is usually re-positional. This comes in handy when you change your mind mid project. Not that I've ever done that. 🙂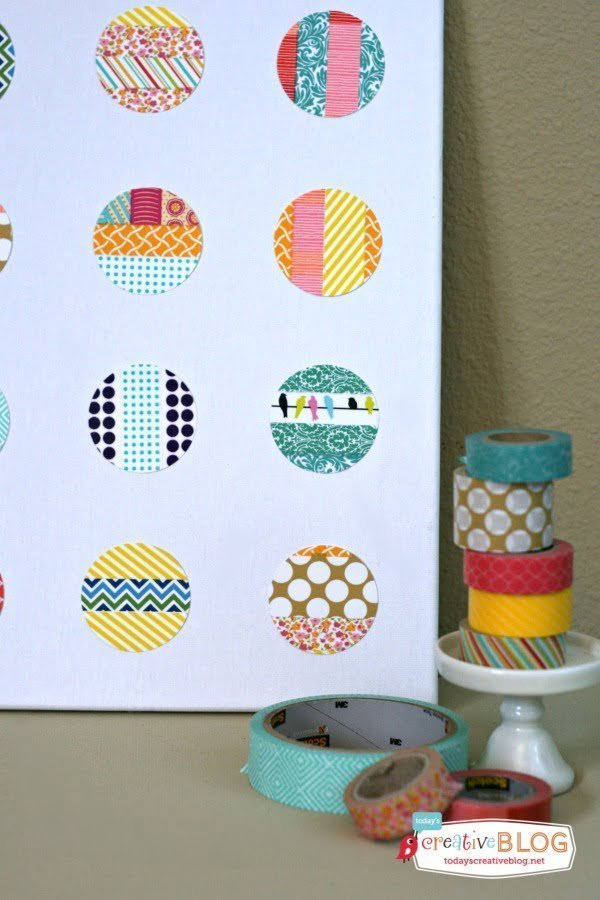 If you've got a blank wall in the hallway, bathroom or even a child's bedroom….. you now have a quick solution. Even if it's temporary, it will look great.

For more creative ideas, you'll want to follow my Craft Board on Pinterest. Just click the images below.
Follow Kim Demmon (today's creative blog)'s board Craft Ideas on Pinterest.