Now that Halloween is over and Autumn is in full swing, all I'm seeing online is Christmas ideas! ACK! Let's not forget Thanksgiving! There is still time to enjoy these Woodland Party Printables!
Woodland Party Printables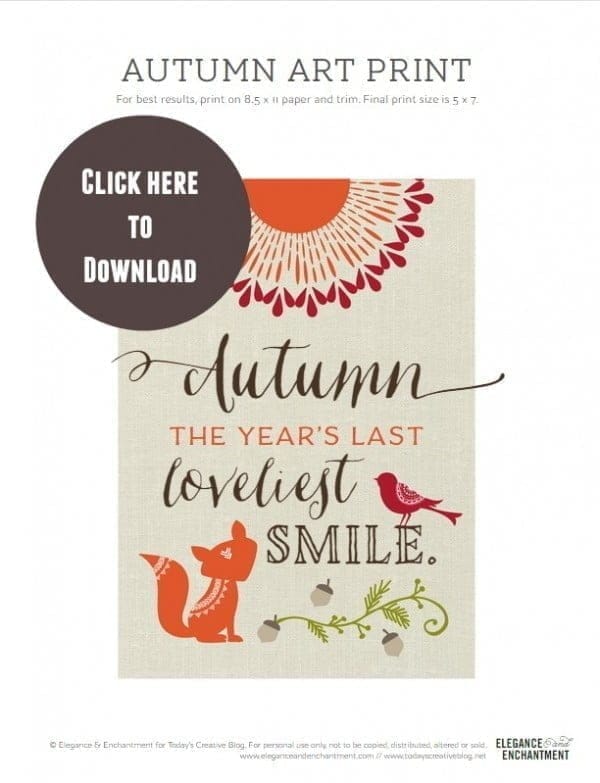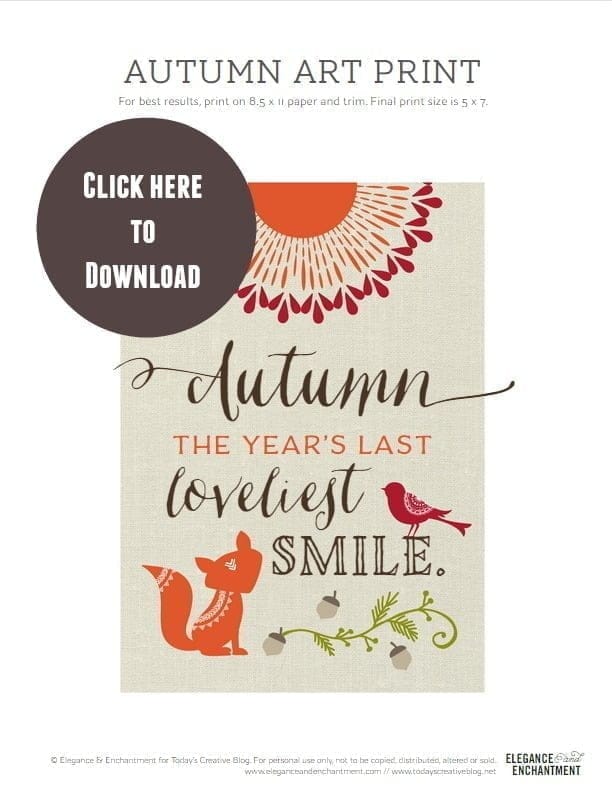 Even if I wanted to start decorating for Christmas, I couldn't. I host Thanksgiving every year, so it's all about getting the house ready for Thanksgiving. Decorating with Autumn in mind. Warm and cozy!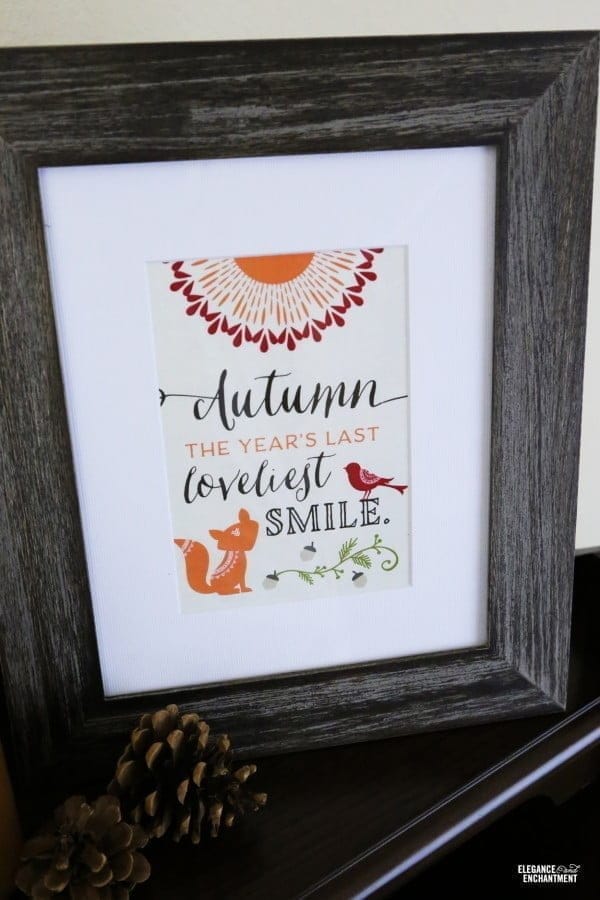 Here are some adorable printables that printable contributor Michelle from Elegance and Enchantment created for TCB.
It's a Woodland Theme party!
Of course you don't have to have a woodland party to enjoy them. They would make perfect Thanksgiving decor and would be great for the buffet table.
Michelle has coordinating printables…. Get your fire pit going, invite a few friends over and have yourself a Woodland party complete with donuts, cider etc… These printables would have been perfect to go along with my S'Mores and Hot Chocolate BonFire Backyard Party.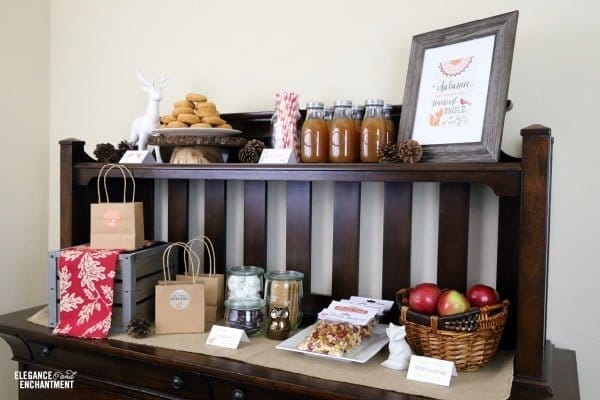 I love the framed printable. Save this year after year for cute seasonable decor.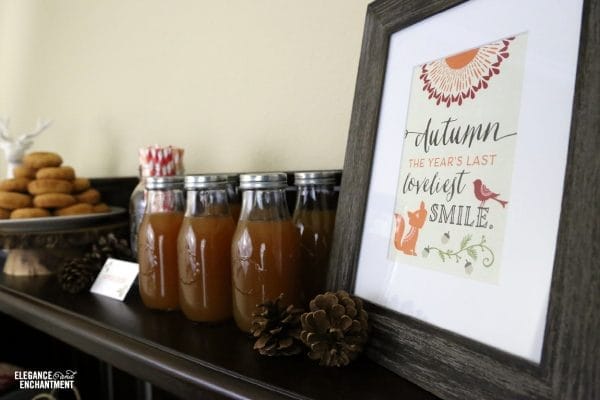 You can recreate that cute cake stand by grabbing supplies at Michaels. They have the wood slices for sale.  And those striped straws?  Find Them Here.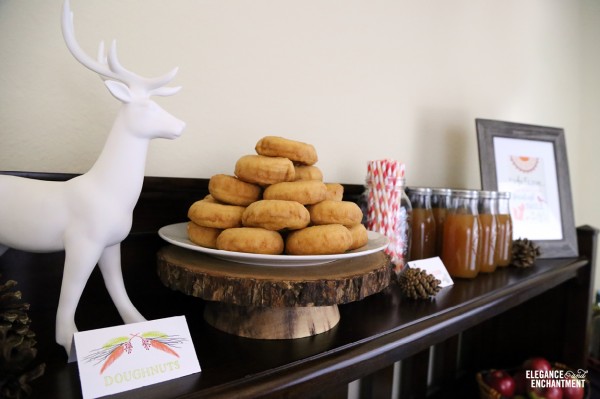 You can find similar Vintage Glass Milk Bottles
for cider and use them year round for other events.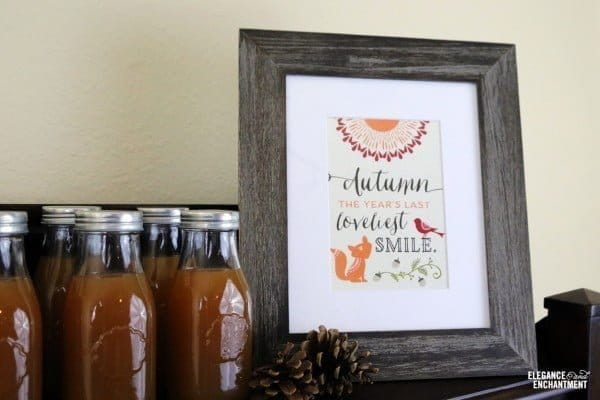 Who's ready to throw a Woodland Autumn party?  Christmas can wait!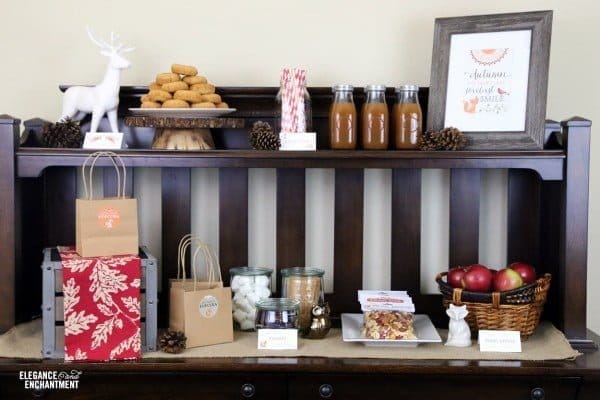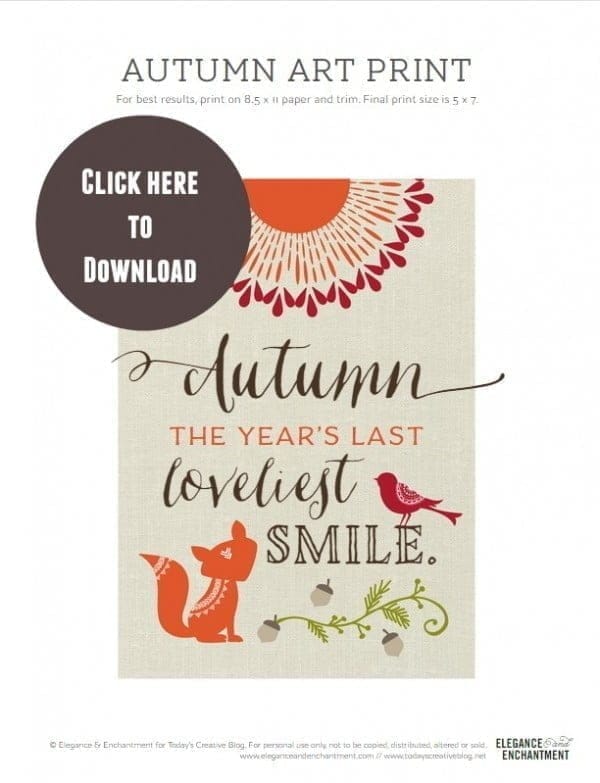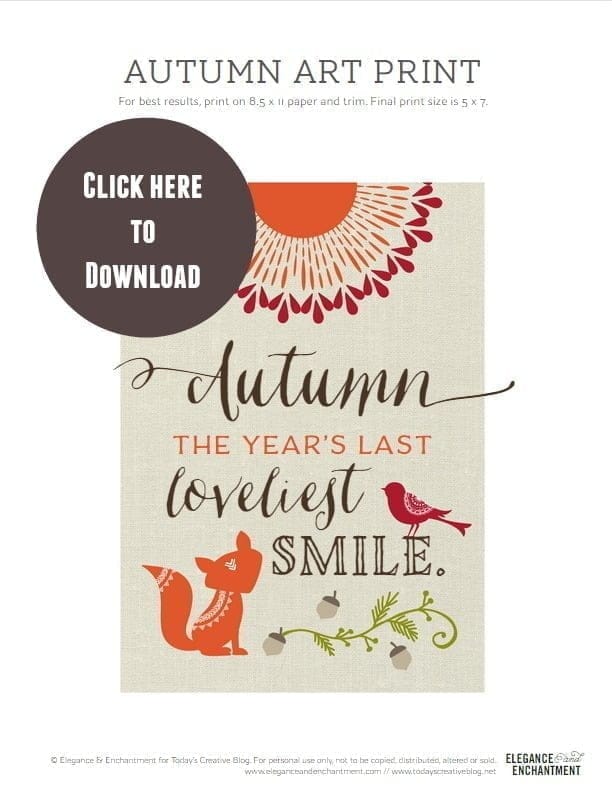 ---
More Creative Ideas