Spring and summer are coming, which means getting our homes ready for some relaxed entertaining! Simple Porch Decorating for Spring is easy and quick with a few of my ideas!
Welcoming guests to our home starts with the porch and entry! The party starts before they even walk in the door! Your porch should tell them you're excited they're here!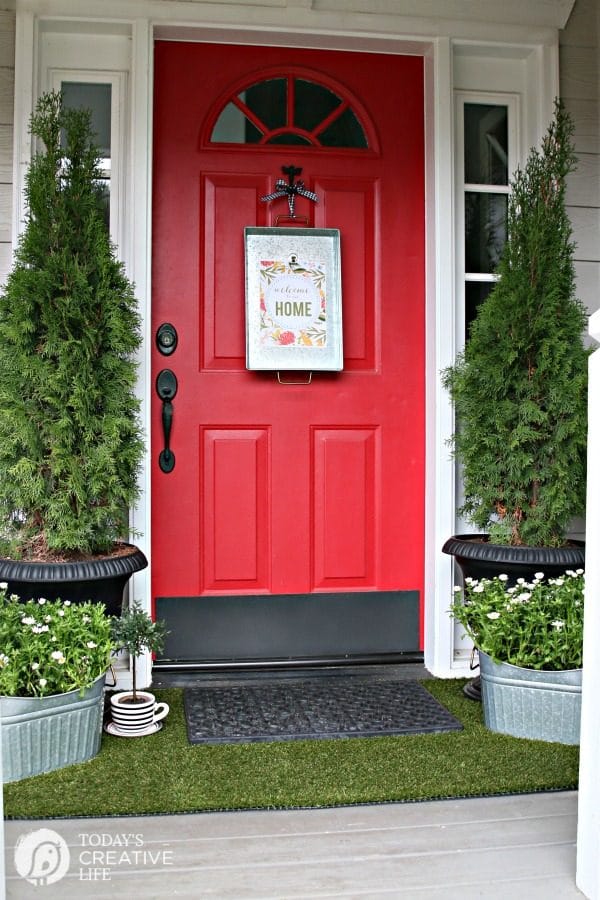 I went out on a limb this year for my Simple Porch Decorating for Spring. Decorating my front porch was not only quick, but it's very budget friendly!
And I used my creative juices to decorate my door with something different! The jury is still out on whether I'm crazy or a genius!
Maybe I'm just a creative genius? Keep scrolling to see more!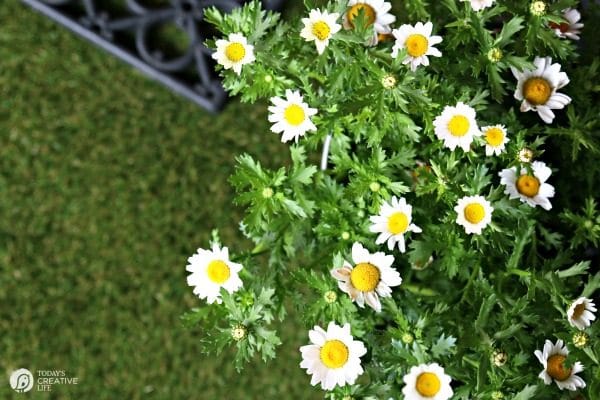 I have said over and over to think outside the box and go with what YOU love! Don't worry if half of your neighbors may think you're nuts by using a galvanized serving tray for your door decor. It's different and SO functional.
I shared my thought process in my Instagram Stories and as I created my spring porch! Follow me on IG for more behind the scenes!
I'm sharing it two different ways. I love the idea of a printable that you can custom make for specific events. Or place a more traditional wreath for a layered look.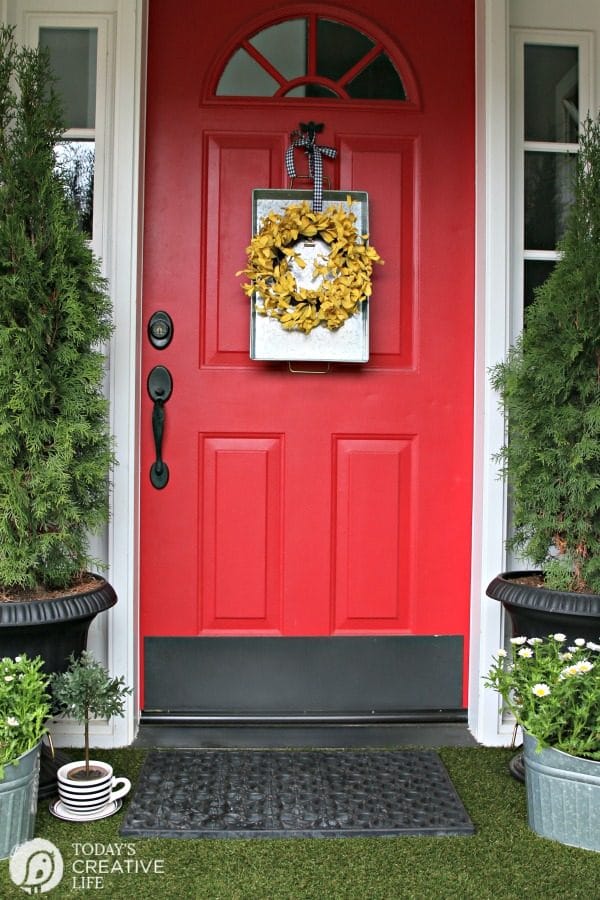 Simple Porch Decorating for Spring
Spring Porch Decorating Products I Used:
All products listed are from the Better Homes & Gardens line at Walmart.
I also pushed my comfort zone and decided to try this faux grass outdoor carpet to layer with my welcome mat.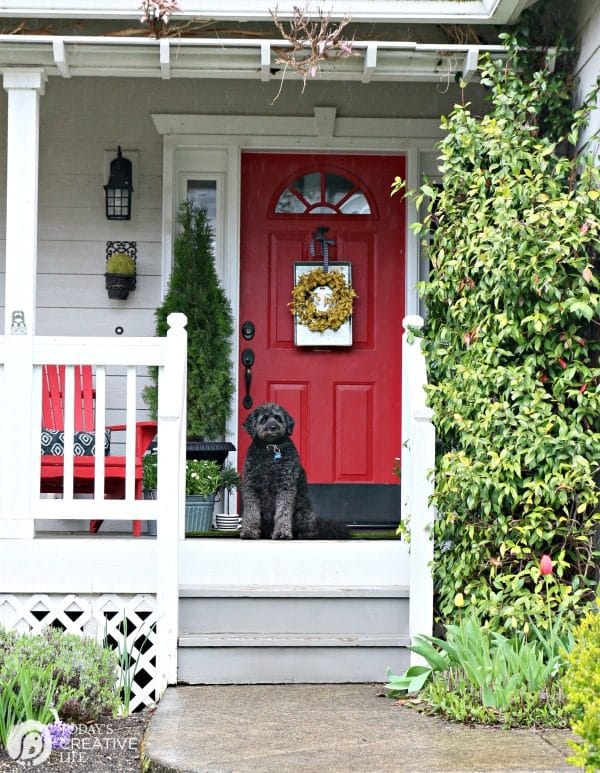 The layering of porch rugs and welcome mats is still not a done deal for me. I see it all around on Instagram while looking at the beautiful homes.
I had a black and white buffalo check cotton rug under my rubber mat at Christmas and it looked SO cute, but I was always worried about getting it dirty! My porch is south facing and although it's a covered front porch, it will still get somewhat wet from our PNW climate.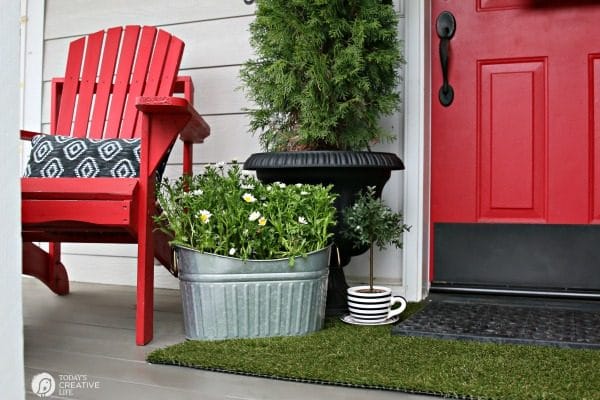 When I was shopping for last months Easy Patio Decorating Ideas, I saw this grass rug in a large size. I liked it more than I thought I would. It looks pretty real. That's when I had a lightbulb moment. I decided to look online to see if it came in a smaller size because it just might be perfect for my porch update!
I had to trust my decorating instincts, which are completely untrained.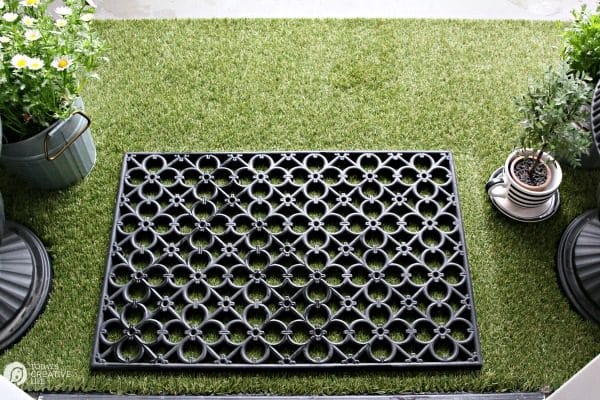 It makes me smile every time I see it! I love it!
I like creating a welcoming and inviting entry for every season, but especially when we're planning on having guests. Help them feel welcomed the minute they step up to the door. Set the tone for a comfortable environment.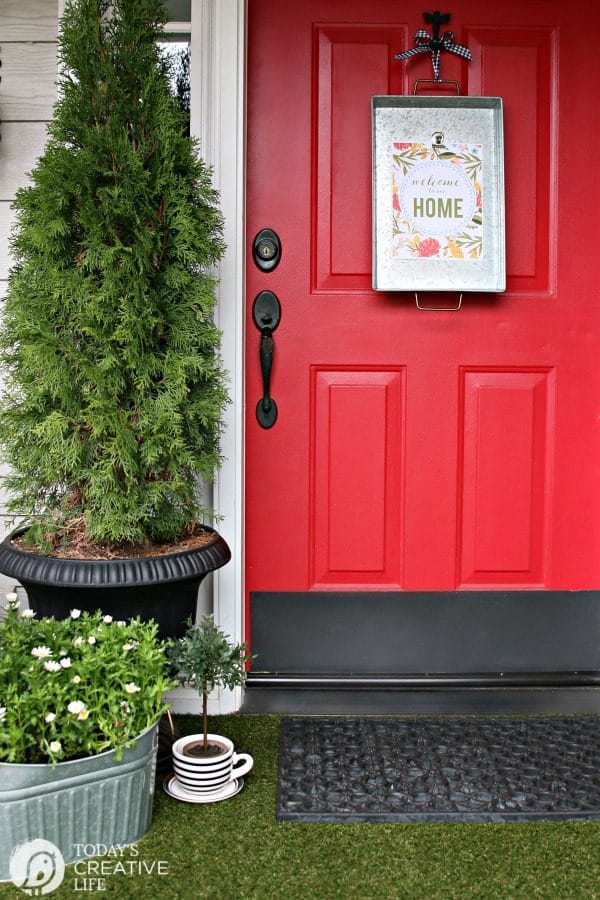 I loved the thought of using this serving tray as a way to add originality to my door, but it is also a great way to display a message.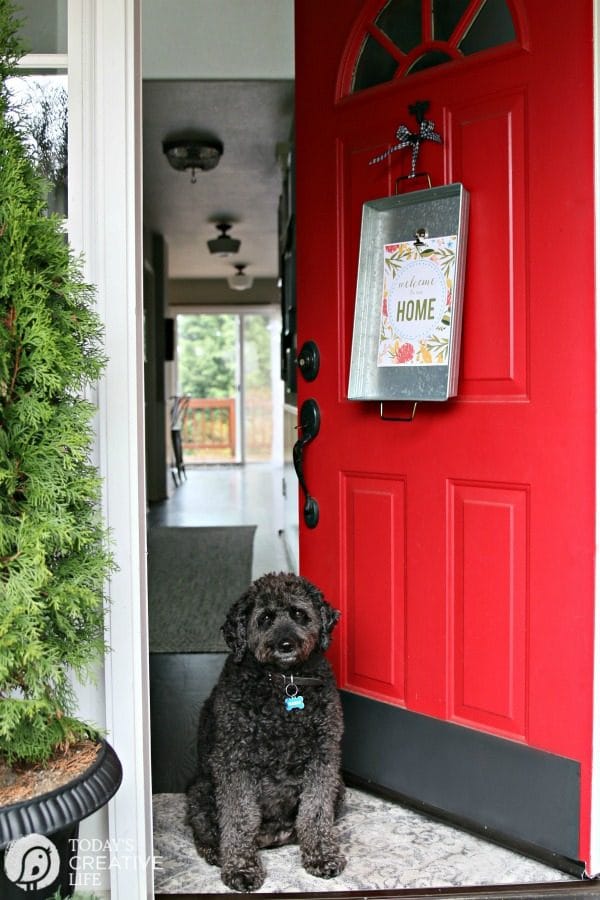 Let's Party! Welcome! Come in! No Shoe's Please! The possibilities are endless! I created the printable using PicMonkey.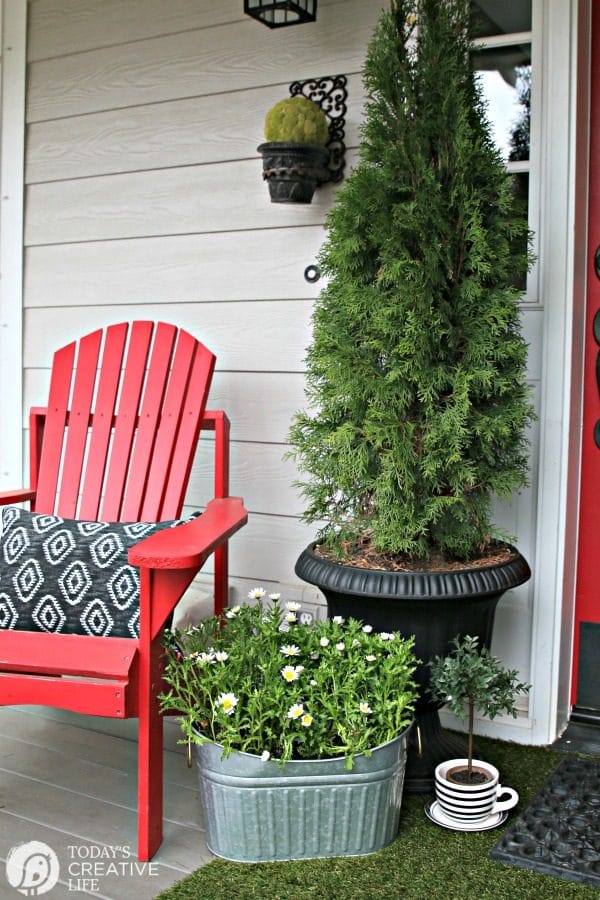 I carried the galvanized theme into the long buckets, which I am using as a flower pot, but later, I can use them for other party needs.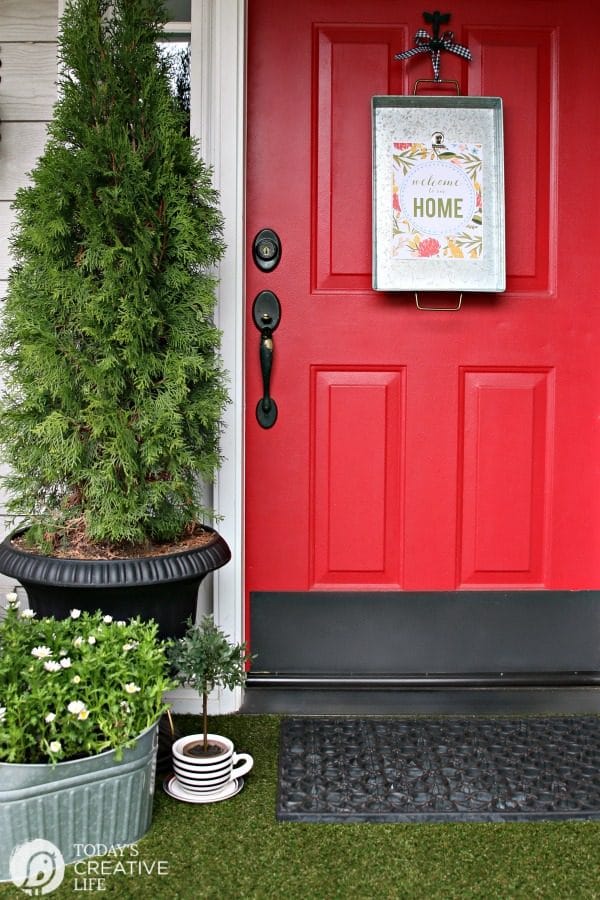 I finished it off with the pillow and the cup flower pot for a stylish look.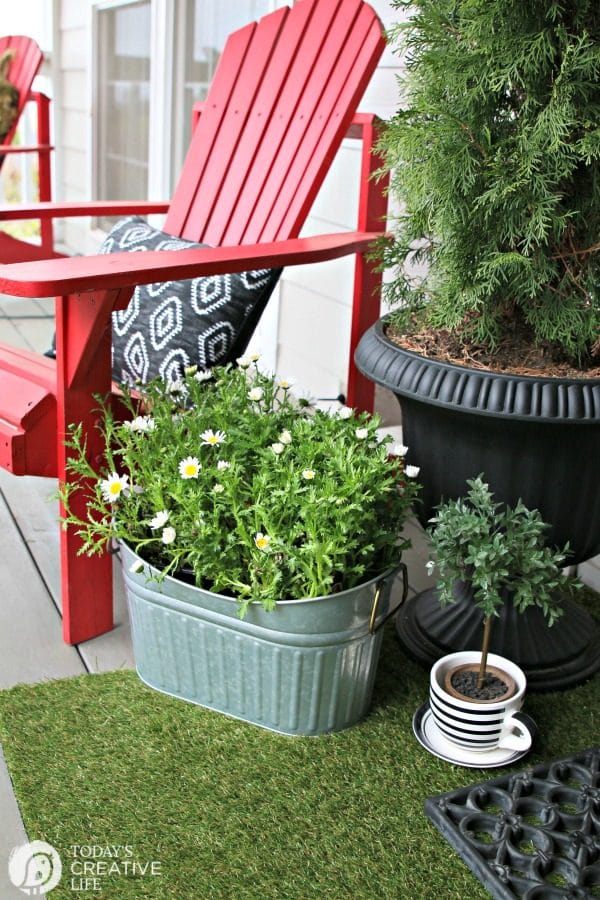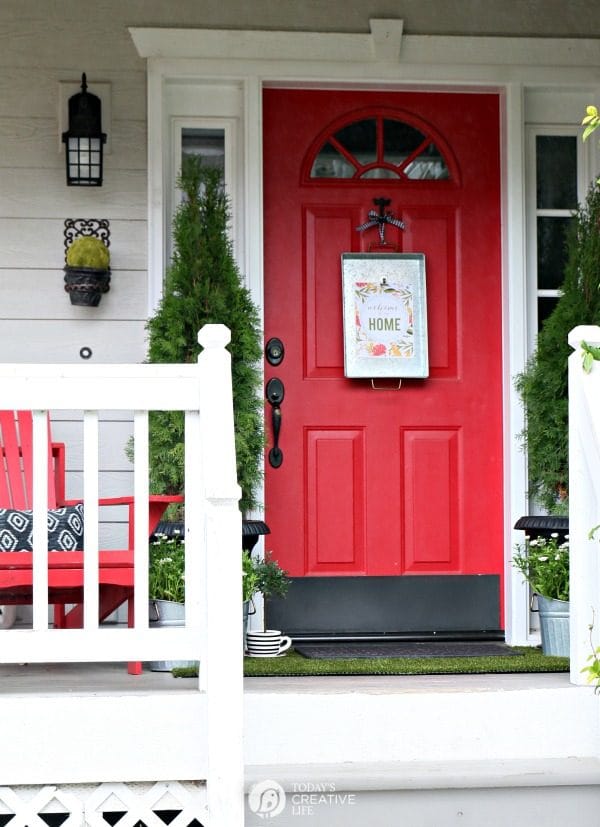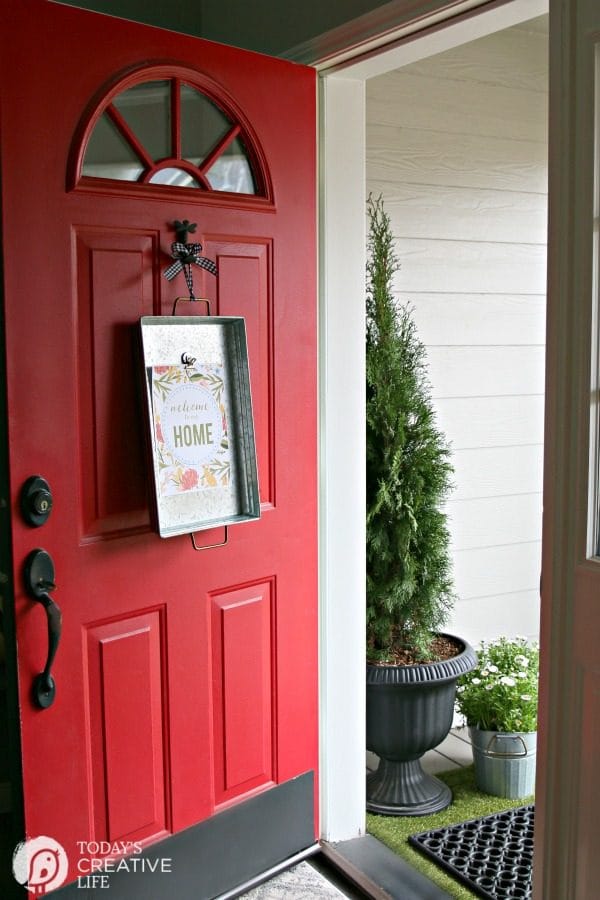 Come on in! Let's make some mojitos and sit on my super comfortable deck!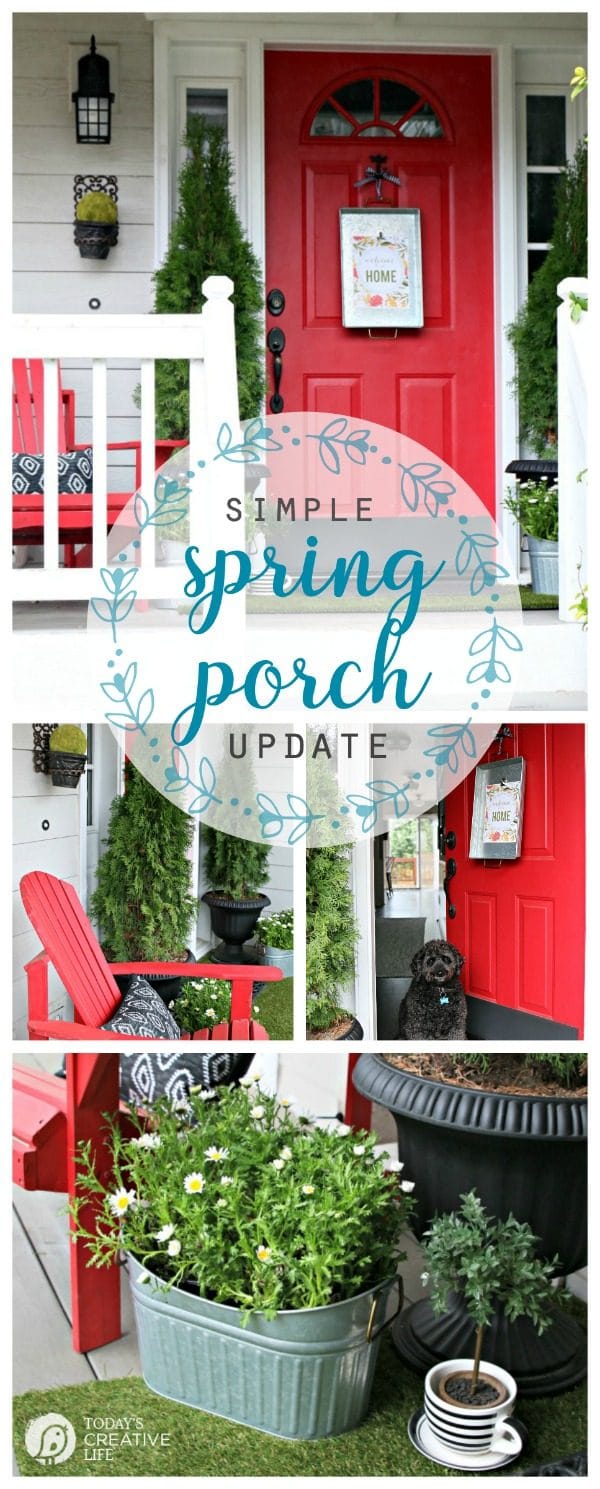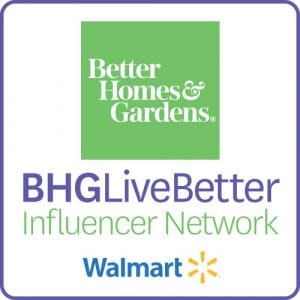 ---
Spring and Summer Ideas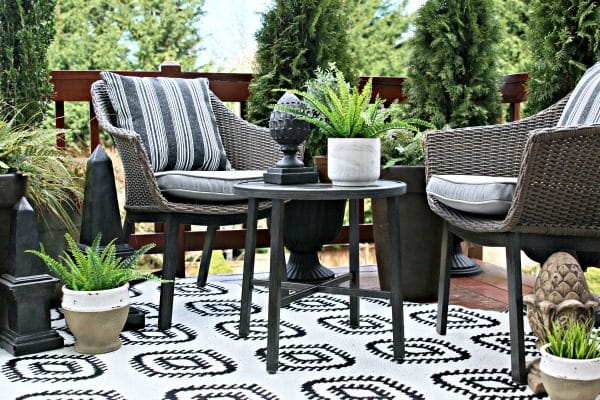 Easy Patio Decor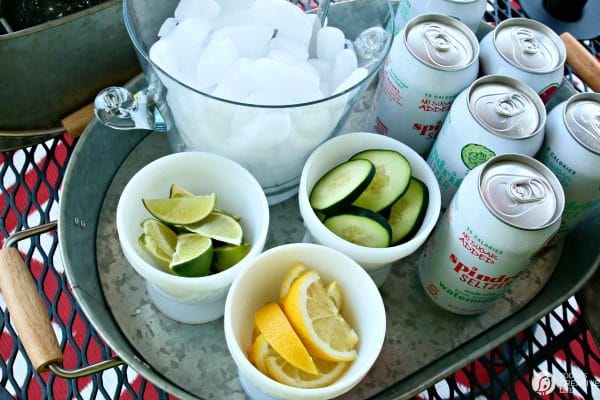 Drink Station for Entertaining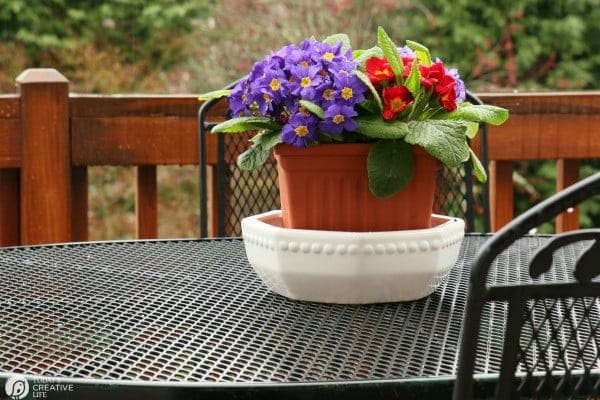 Easy Spring Decorating