You know the story "If you give a Mouse a Cookie"? Well, that's how this Banana Mango Coconut Milk Bread came about. I was making a delicious dinner of Coconut Curry Chicken Thighs, that only used 1/4 cup coconut milk. This left me with almost a full can left over. I just couldn't throw it away.
Banana Mango Coconut Milk Bread Recipe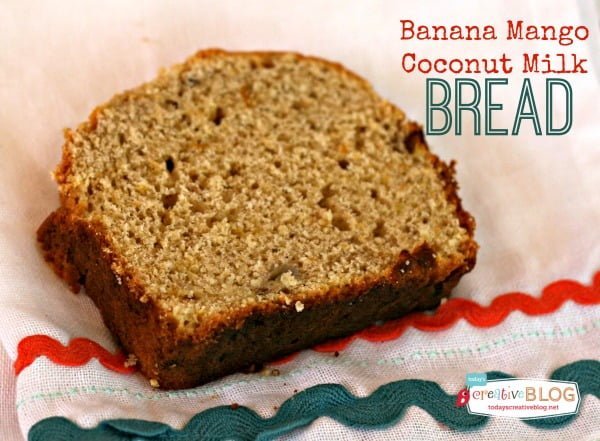 I set it aside while cleaning up and then eyed an overly ripe mango that just wasn't going to make it another day. There just happened to be an overly ripe banana as well. That's when I had an idea………why not mix them all together!
The Banana Praline Bread was a hit and figured my son would enjoy this as well, especially since he had soccer tryouts all weekend. If you've ever witnessed the teen boy appetite after a hard workout, then you know! You'd best just set out a few healthy options and step out of the way.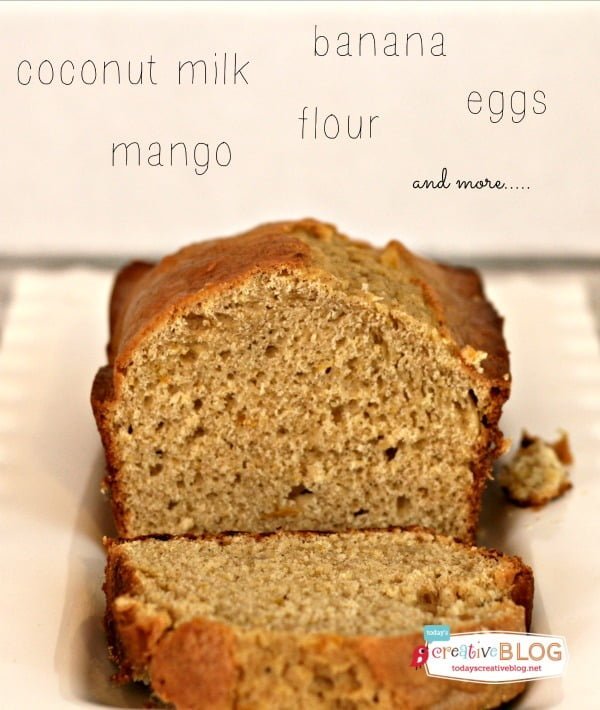 I set out buttered slices of this Banana Mango Coconut Milk Bread, watermelon, edamamae crackers and hummus and chocolate milk. I've learned to mix the ultra healthy with comfort foods for the ultimate disguise.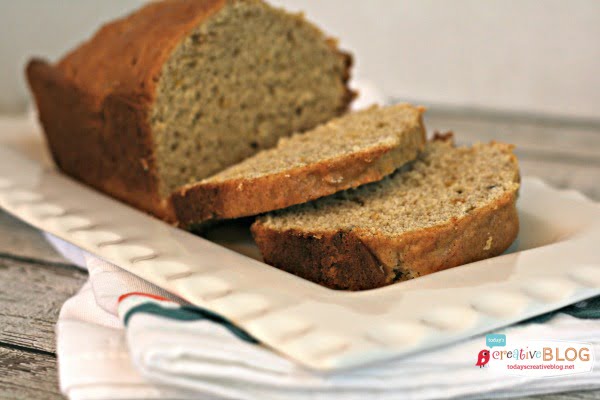 I used this coconut milk from Trader Joe's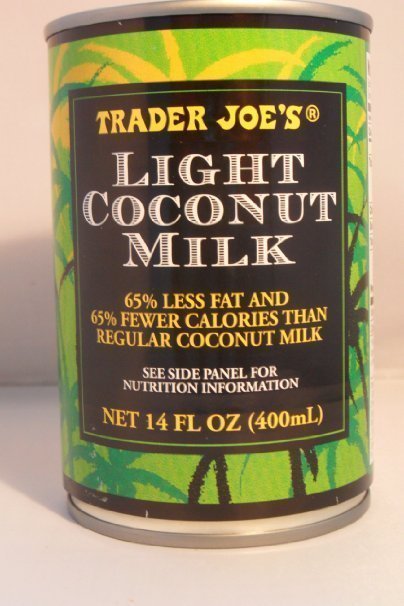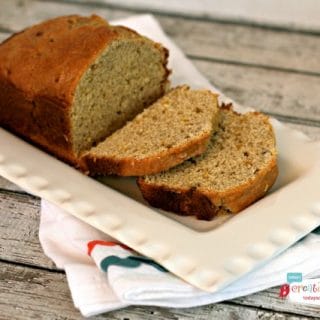 Banana Mango Coconut Milk Bread
Ingredients
2 1/2 cups all purpose flour
2 teaspoons baking powder
1/2 teaspoons salt
1/2 teaspoons cinnamon
1 cup sugar
2 large eggs
1 mashed banana
1 mashed mango
1/2 cup coconut milk
1/4 cup butter (melted)
1 teaspoon vanilla
Instructions
Preheat oven to 350 degrees.
Mix together all dry ingredients in one bowl . Set aside.
In a different bowl, mix eggs, coconut milk, sugar, vanilla, and fruit. Beat lightly.
Slowly add your dry ingredients to the wet mixture. Mix until blended.
Add melted butter and mix.
Pour into a greased standard bread pan.
Bake for 50-55 minutes.
Notes
I add a tin foil tent to the top to avoid over browning after 30 min.
Add shredded coconut if desired. My husband hates coconut. I can only get away with coconut oil and milk. If I were to add it, I would have added about 1/2 cup.
I love making quick breads because they're easy! You don't have to be considered a good baker to bake a good quick bread! Not a lot of steps, easy to follow. The risk for messing up is low.
For more yummy quick breads:
Follow Kim Demmon (today's creative blog)'s board Favorite Recipes on Pinterest.