Boy howdy was I happy when asked to redesign a bathroom for the Quilted Northern Style ReFlush program (stylereflush.com) campaign!
We have 4 bathrooms in this house… ridiculous I know. One of them is located in our daylight basement, which is also where I have designed a Teen Hangout.
Designing a Bathroom for Teen Boys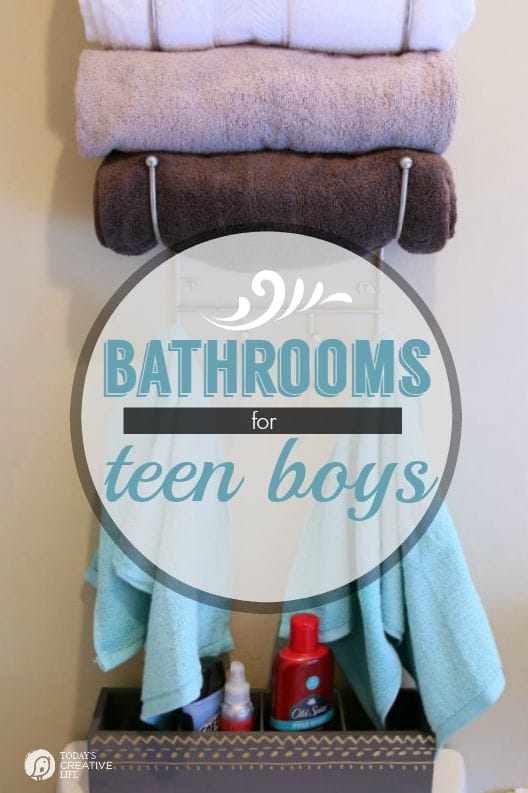 Although it's a full bath, the shower is never used for more than washing our sweet pup, Maybelline. It's a bathroom I keep stocked up with the minimum of basics, up until lately. Now that we've got more teens hanging out, playing video games, playing basketball, having fire pit marshmallow roasts, I've been asked more than once by the boys if they could take a quick shower after they'd been playing basketball.   
I was a little embarrassed since the towels I keep down there are for drying off the dog and over 15 yrs old.
Since we have a mini kitchen, I had paid attention to detail in creating a fun space for teens to hangout by adding easy seating, candy jars, popcorn maker, hot dog maker, microwave and stocking the fridge with water and soda.  But I just didn't think to spruce up the bathroom until recently, because let's face it…… boys would be using it and we know what that means. But I couldn't deny the timing was perfect! It made me get off my duff and get it done!
Plus , I can't resist a fun design app, helping you choose the best stuff from Target!
Design your own bathroom and receive $1 off coupon for Quilted Northern.
I was so inspired by the bathroom accessories, I couldn't wait to get to Target and pick up a few items, plus more Quilted Northern.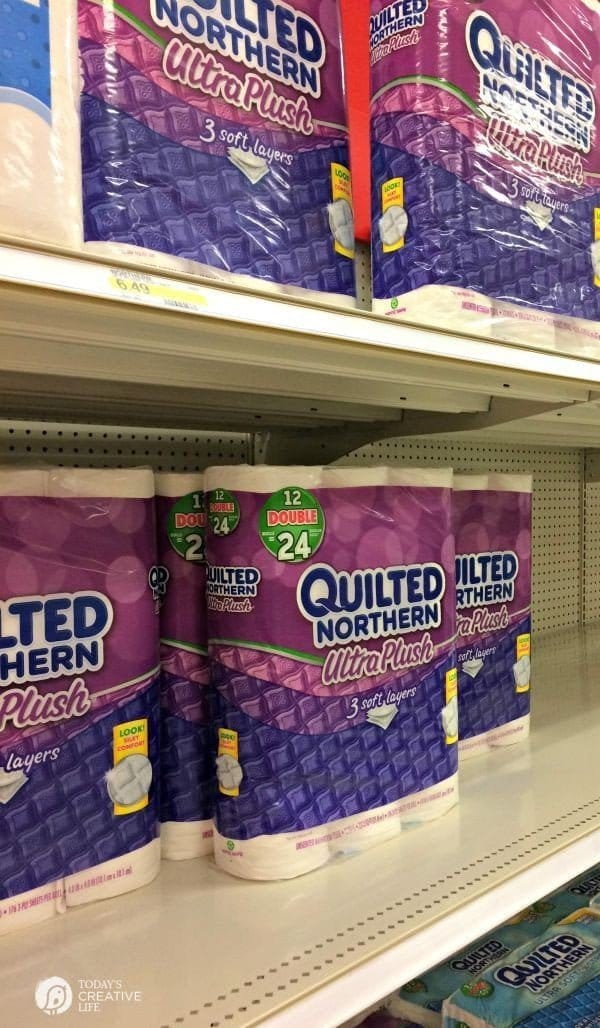 It was SO hard to ignore the soft corals and beautiful designs, but I needed to keep in mind who would be using this bathroom and what would appeal to them. I needed to think more masculine.
I had my son with me and after carefully vetoing a couple of his choices for shower curtains, we both settled on a subtle design that met both our needs.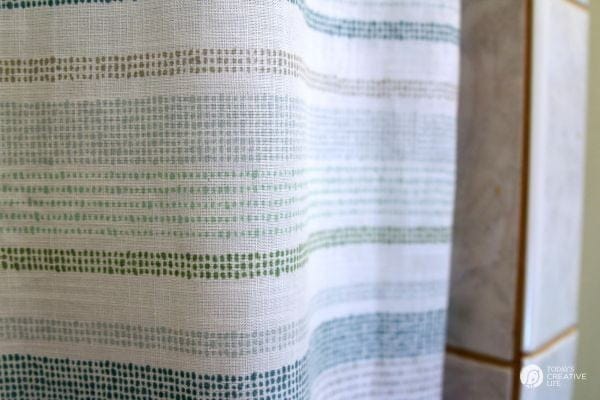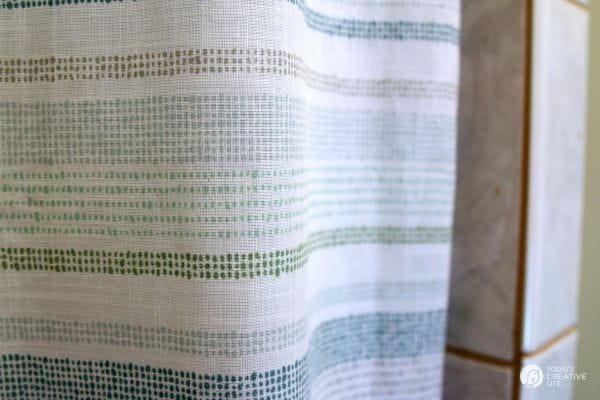 Our walls are a greenish color that has been there since the original owners painted 13 years ago, so I wanted something that would blend well, but bring a fresh look. I wanted to create a mini oasis, even it was just for boys.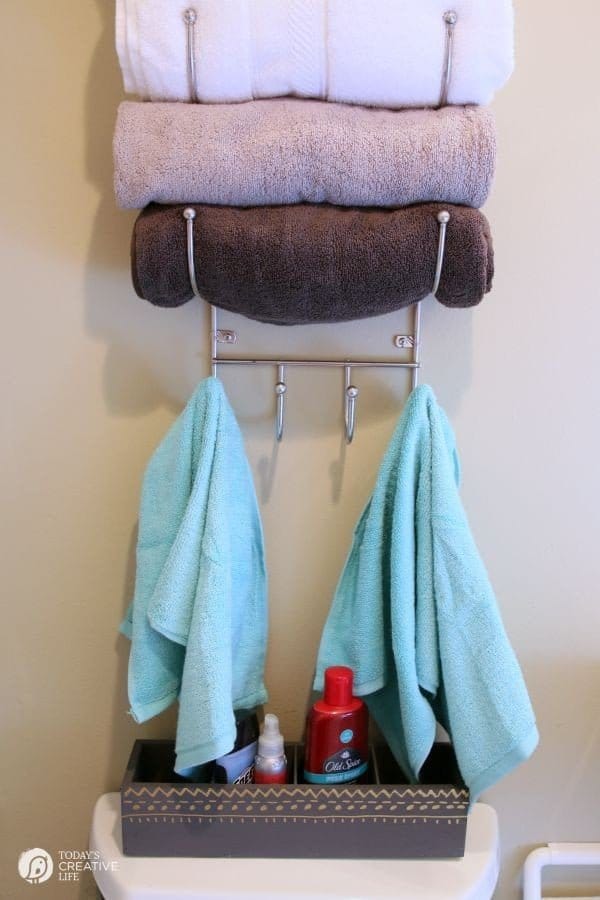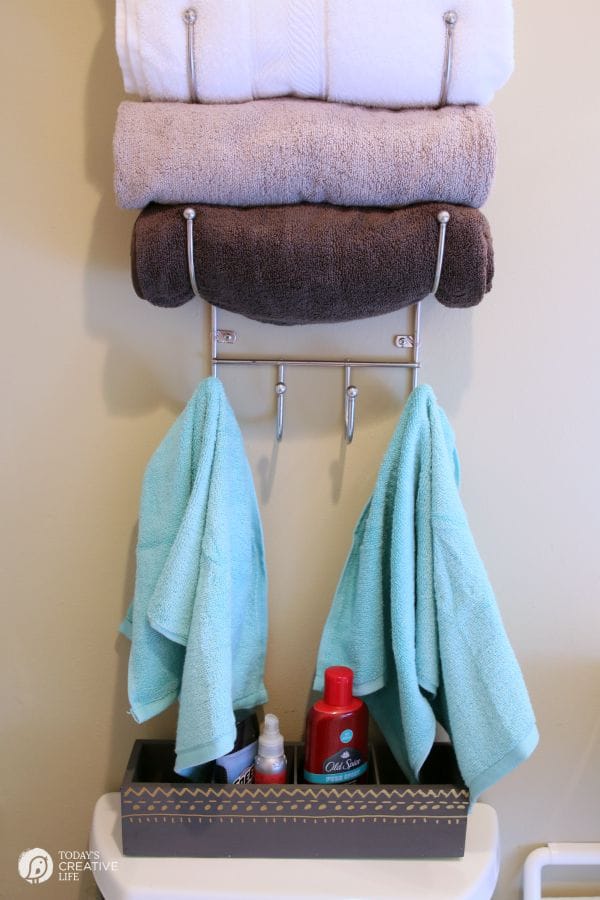 I decided to play off the colors in the shower curtain by adding towels in the same hues. I purchased hand towels with a pop of color trying and bring it all together.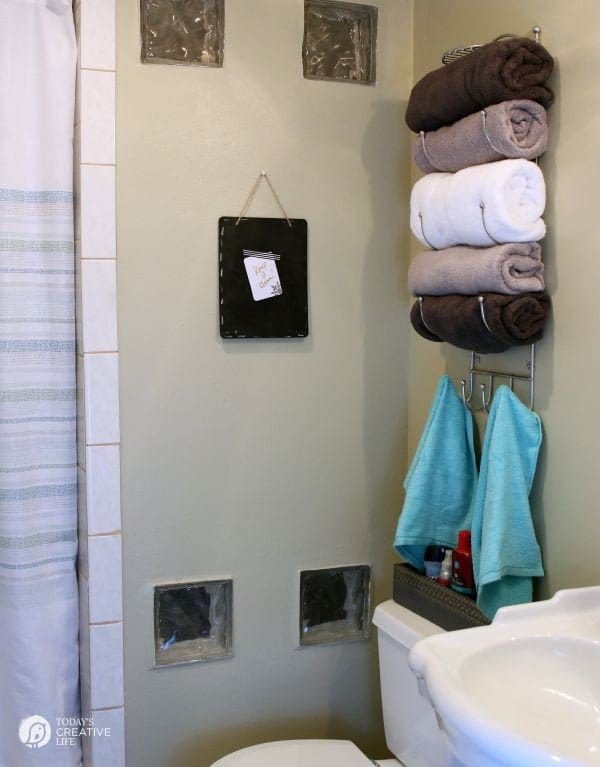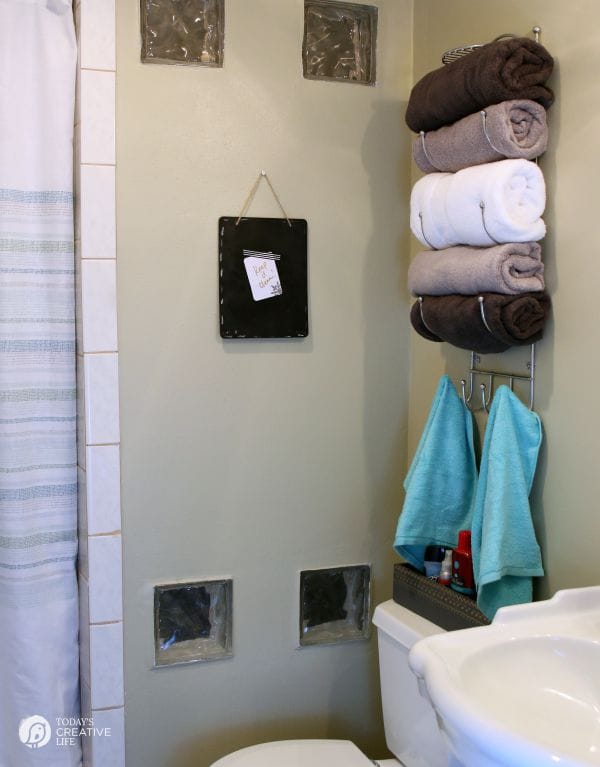 I stocked up on shampoos, deodorants and lots and lots of Quilted Northern Toilet tissue…. pretty much anything they may need.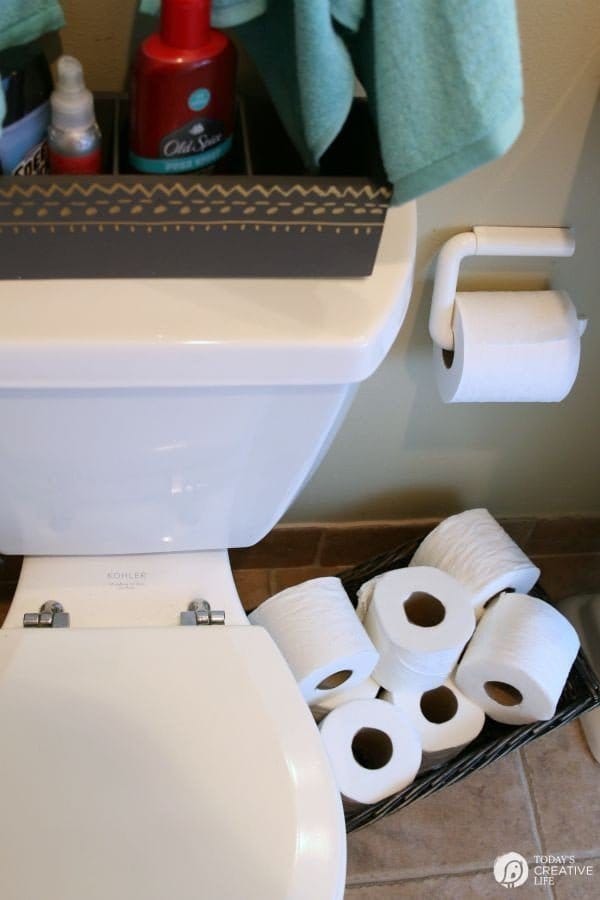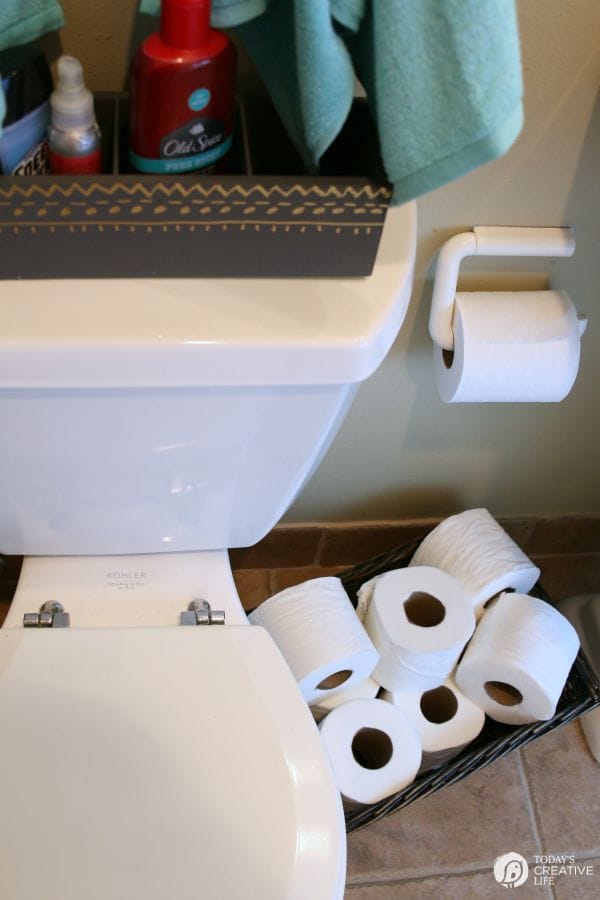 Quilted Northern is designed so well that you can completely forget your bathroom experience. I didn't want those old green walls to have to witness a teen boy not having a clean towel and toiletries when they most need it!
This bathroom had been neglected of its basic needs for far too long! 🙂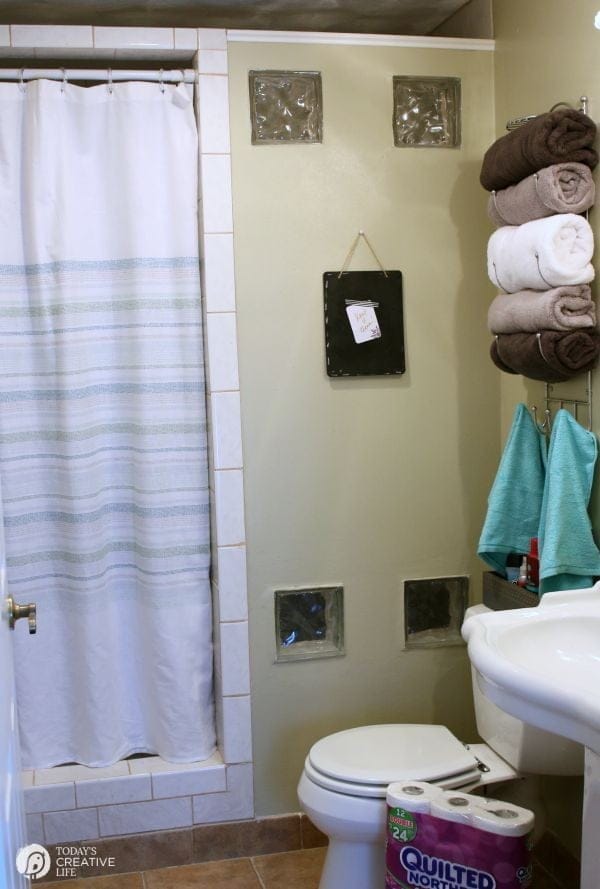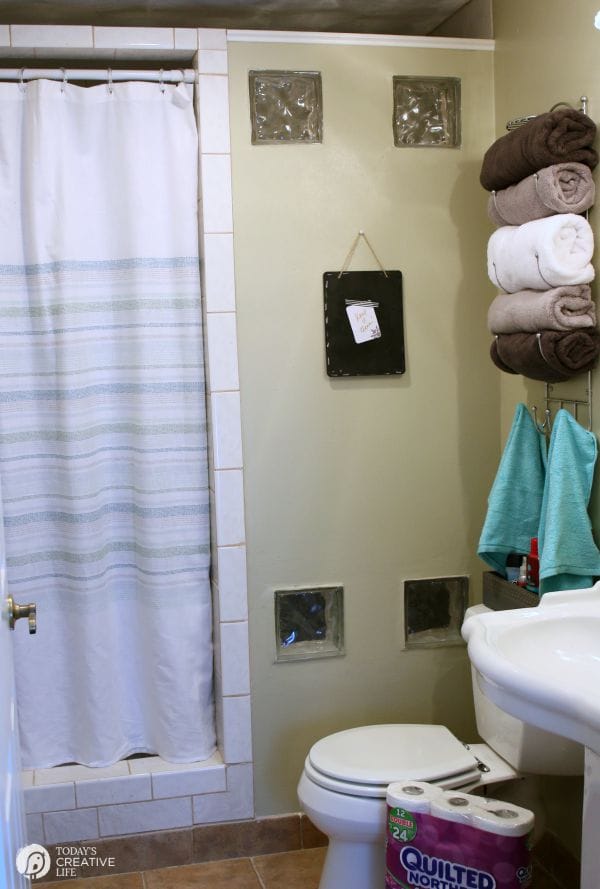 I think it's going to be perfect and I think the boys will love it! It's simple, yet stylish. The best part is, I'm not going to need to worry about showering in squalor

The makers of Quilted Northern® use our 100 years of experience to craft a toilet paper that works so well you can forget your bathroom experience. Because the best bathroom trips are the ones you don't remember.
This is a sponsored conversation written by me on behalf of Quilted Northern®. The opinions and text are all mine.