What is a Cricut? And what can a Cricut machine do? Cricut® (pronounced like the insect) is a brand of creative cutting machines for crafting, designing, and making. Cricut cutting machines are a powerful tool that is easy to use, allowing you to create and design many DIY projects for personal use, or building a business. All machines are great for both beginner and advanced creators.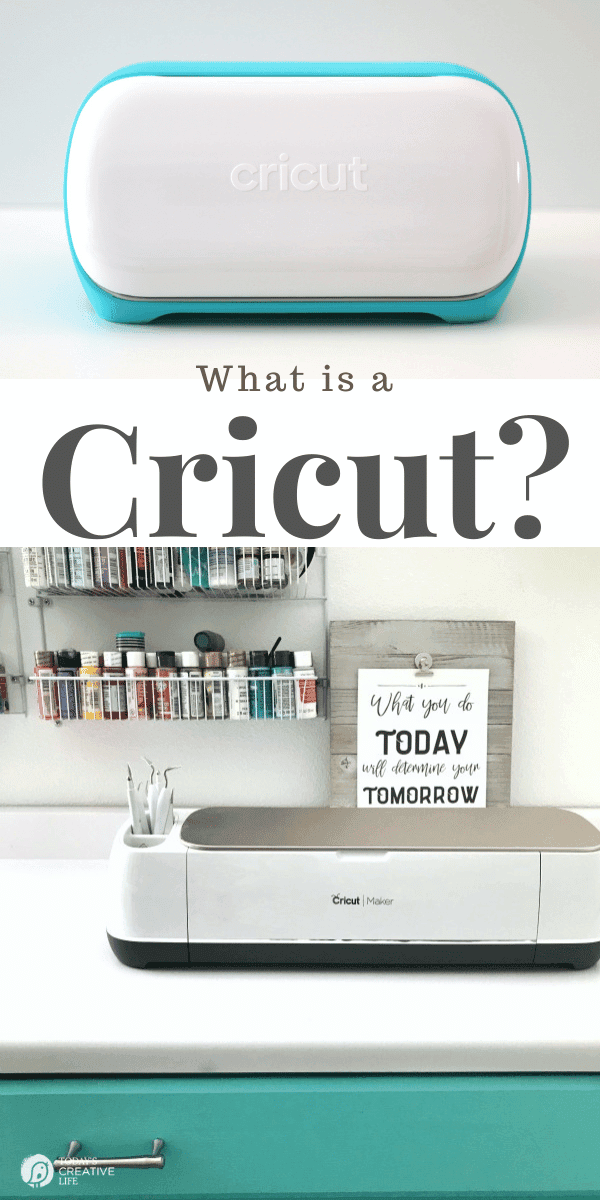 What Is A Cricut Machine?
Cricut cutting machines can cut many materials for a large variety of creative projects. From DIY home decor, party supplies, and paper crafts to holiday and seasonal planning. Many have created their own businesses using a Cricut machine for designing their products. I wrote a post a while ago that will help you decide What Cricut You Should Buy.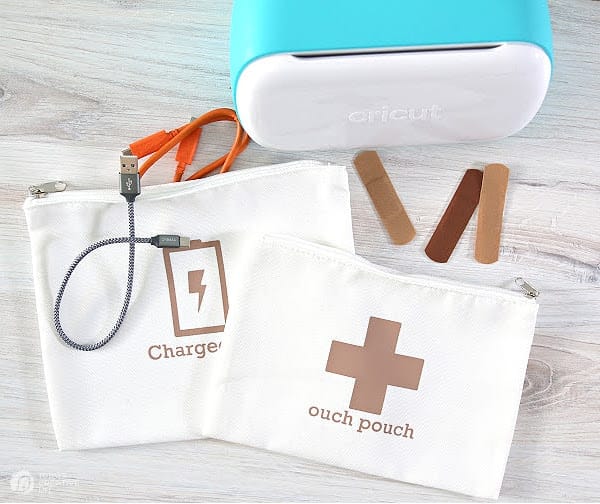 Easy Cricut Projects
I love using my Cricut machines for DIY projects for DIY home decor or organizing. These canvas bags were created using the Cricut Joy, but you could also make them with the Cricut Maker or the Cricut Explore Air.
How to Use Everyday Iron-on
I created two really cute bags for easy organizing while traveling. One for a quick grab first aid kit and one for all your chargers. I love how they turned out. Simple and cute.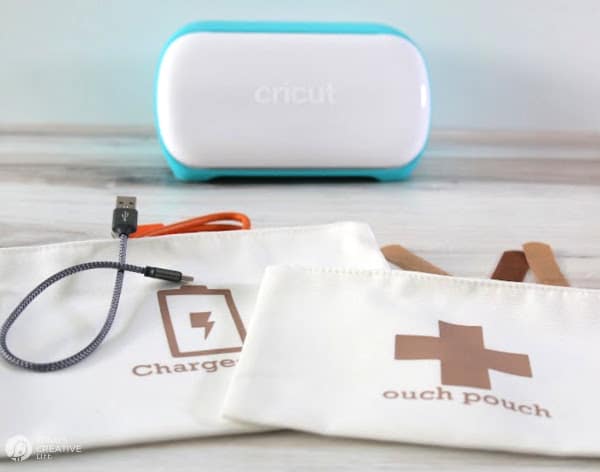 You'll need the following:
Cricut® Cutting Machine. I used the Cricut Joy since the designs were pretty small.
Blank Cosmetic Bags from Cricut.
EasyPress or iron

Cricut EasyPress comes in a variety of sizes for small or large projects.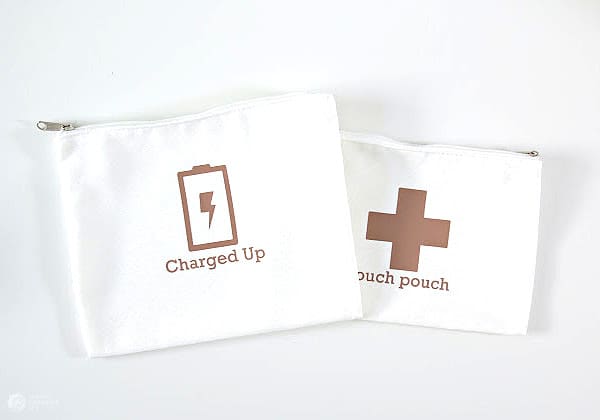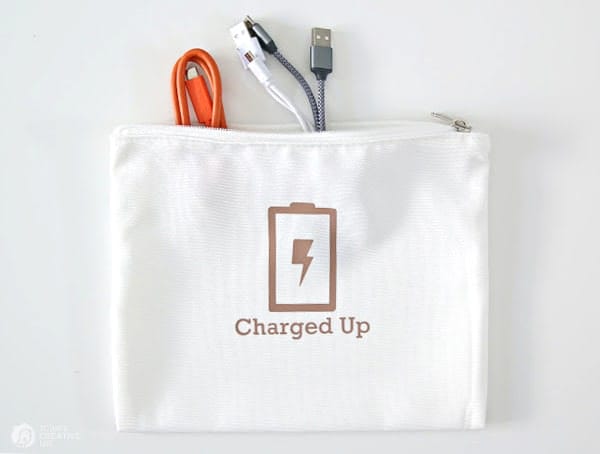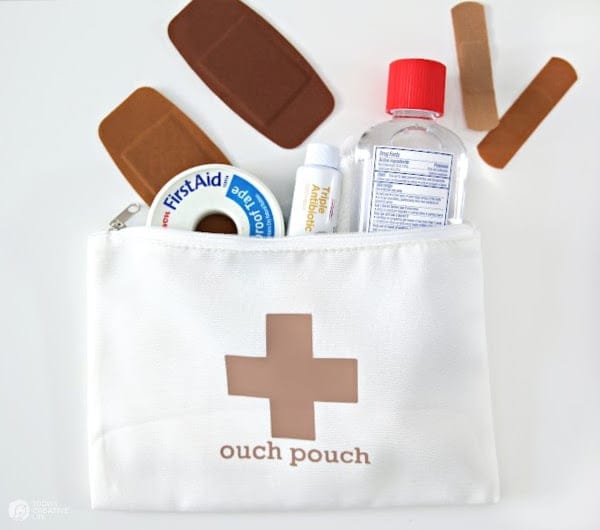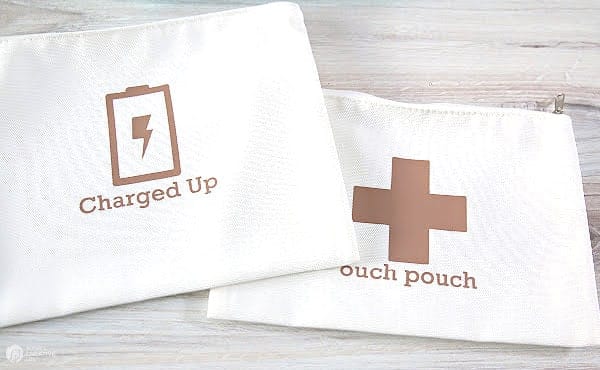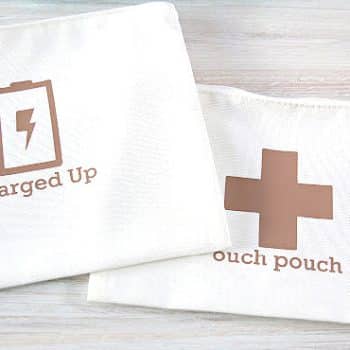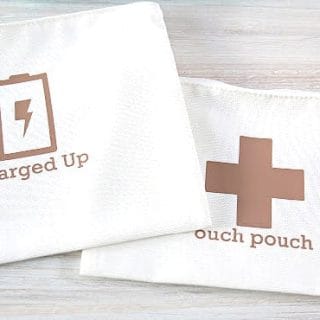 Canvas Pouch Cricut Project
Yield: 2
Prep Time: 5 minutes
Active Time: 15 minutes
Total Time: 20 minutes
Difficulty: Easy
Estimated Cost: $15
Ouch Pouch & Charged Up canvas bag organizers made using my Cricut Joy and Iron-on vinyl.
Instructions
Gather your Supplies: Cricut Cutting Machine, Iron-On Vinyl, Cosmetic bags.
I used the Cricut Joy App on my phone and chose the Iron-On & Infusible projects.
Choose your design. Mine is from the Cricut Design Space. I searched for the Swiis Cross.
Choose your Material from the drop-down menu. I am using Everyday Iron-on.
Apply your iron-on material shiny side down on your mat.
Follow the prompts - your app will connect you to the machine.
Follow the prompts to cut.
Weed the excess material off, leaving just the design you want to use.
Heat up your Cricut EasyPress to 300 degrees and set the timer for 15 sec.
Place design face down and either iron on (no steam, medium heat).
Once it's cool, slowly peel the top plastic sheet off. If you notice the design pulling up, stop peeling and reapply the EasyPress again.
Repeat to add your letters.
Is a Cricut Worth it?
I love using my Cricut cutting machines to whip up seasonal decor, labels, cards or gifts when needed, saving me time and money. Creating holiday pajama T-shirts for my sister's family was a great way to save money and also give something more personal.
Maybe you've dreamt of starting your own Etsy shop? You can do that with a Cricut cutting machine. Here is a list of many Cricut projects that sell well.
Stickers and vinyl decals.
T-shirts and other personalized clothes using iron-on vinyl.
Mugs, tumblers, or bottles.
Labels for organizing.
Personalized gifts for any event.
Paper products like cards, floral projects and more.
Home Decor ideas.
How to Choose the Right Cutting Machine
This flow chart will help you decide which machine is best for your needs and budget.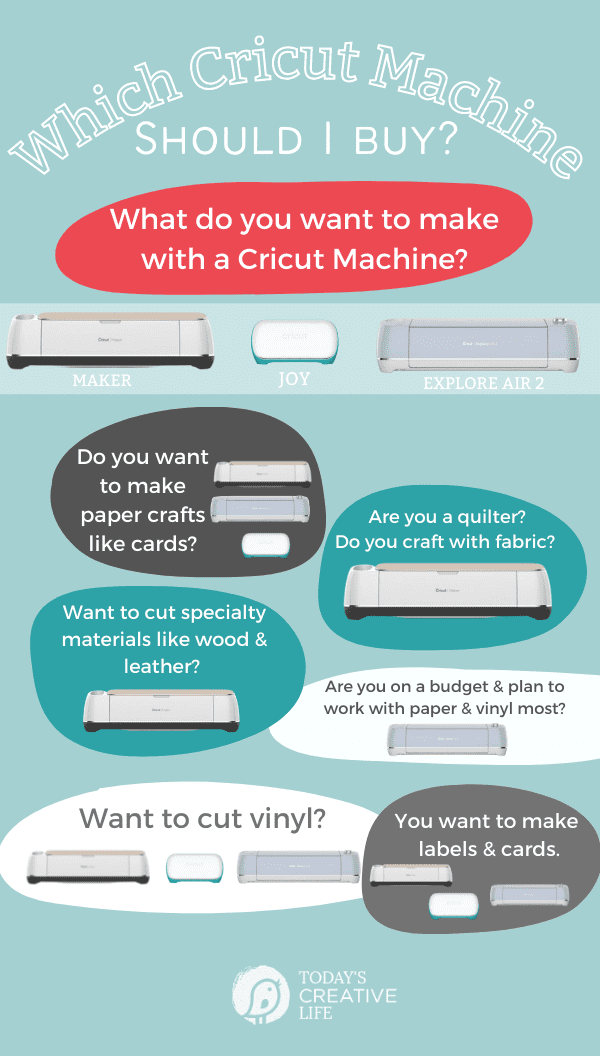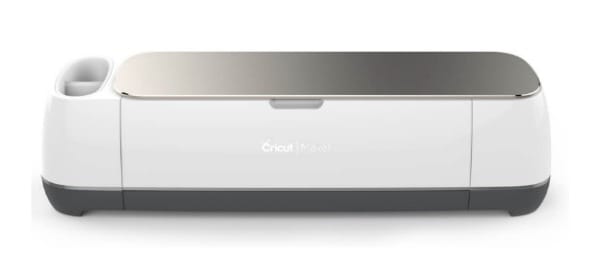 The Cricut Maker 3 cuts up to 300+ Materials. It cuts everything the Cricut Explore Air 3 does, plus fabric, leather, balsa wood & more. The Cricut Maker has 13 tools and blades using the Adaptive Tool System™ with 10x the cutting force. This is Cricut's most powerful and versatile cutting machine. It's also blue tooth compatible. It cuts fabric like butter using its rotary blade, which is perfect for quilters or anyone who likes to sew.
I made these below using my Cricut Maker.

This is Cricut's most popular cutting machine for everyday crafting. It cuts up to 100+ materials and has 6 tools and blades. This is perfect for paper crafts, cutting vinyl, and iron-on. This cutting machine is also blue tooth compatible. I use Cricut Explore for 50% of my DIY projects.
See a few projects I made using my Cricut Explore Air.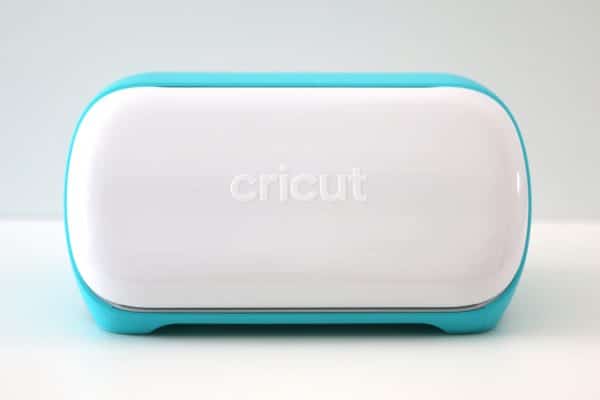 This is one of my favorites for quick and smaller creative projects. Using the app on my phone makes it super easy to create labels from their pre-designed templates. They also have custom cards you can make with a click! It may be their smallest machine, but it packs a creative punch for sure.
See a couple of the creative things I've made using my Cricut Joy.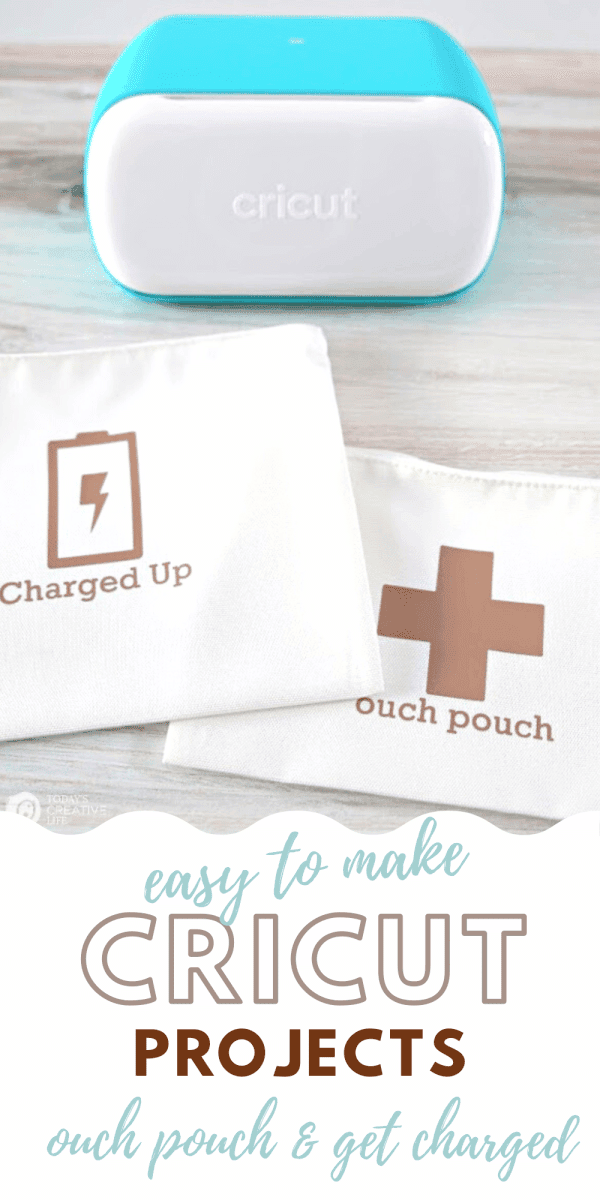 Cricut Crafts & Project Ideas
Using a Cricut Cutting Machine makes creating DIY Home Decor or Homemade Gifts that much easier!
Organize with pre-designed labels with a Cricut Joy.
Bring style to a simple kitchen towel with iron-on glitter vinyl.
DIY Patio Ideas on a budget look like paper luminairies.
Cut and Score to make custom-made gift boxes.
Quick holiday decor when you need it.
Find several ideas for making your own gifts using your Cricut.
Cutting leather is just one of the projects the Cricut Maker can cut.
Easy to Make Holiday Ornaments using chip board or cardboard
Use your Cricut Cutting Machine to make holiday snow topped paper houses.
Make this beautiful fall wreath using your Cricut cutting machine or hand-cutting paper leaves.