You'll never buy another box of brownie mix again! This Brownie BETTER THAN BOX Mix is filled with wholesome ingredients you recognize.
Brownie BETTER THAN BOX Mix & free printable label
My husband LOVES brownies. He will buy several boxes of brownie mix and place them in the pantry as a hint for me to make them. I'm sure he could make them himself, but he does the laundry, so I've decided I can be chief brownie maker.
How to Make Brownie Mix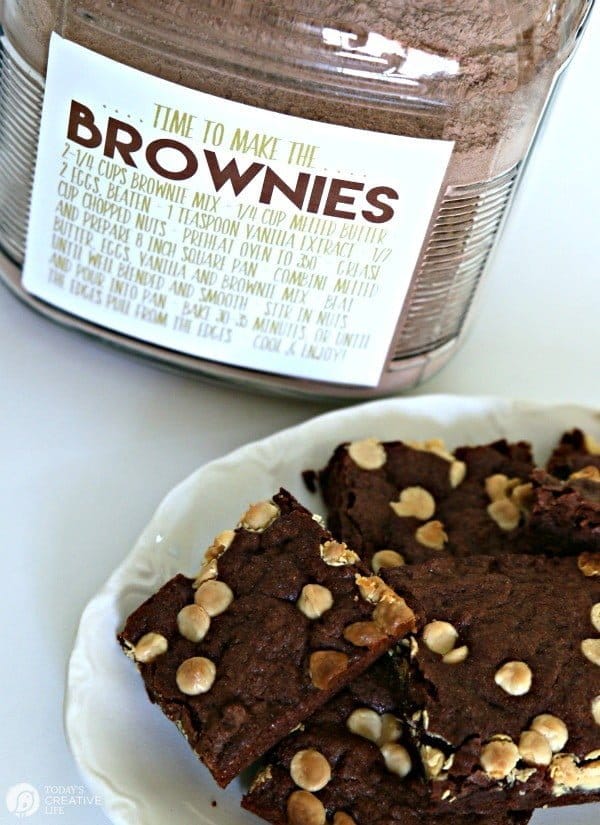 I don't have anything against store-bought boxed brownie mix, I mean I make most my cakes using a cake mix. And I make a lot of cookies from cake mix.
I love the convenience of a mix, so after running out a few times, I decided it was time to make up a large batch of my own brownie mix, without all the wet stuff and store it for when the craving hits.
Why didn't I think of this a long time ago? Making up your own brownie mix is SO simple and you can control what goes in.
It really is true…. you get smarter as you age!
I like that it's only got ingredients that I can pronounce and recognize and most importantly, it makes some pretty good brownies. It's a great base recipe that can be doctored up anyway you'd like.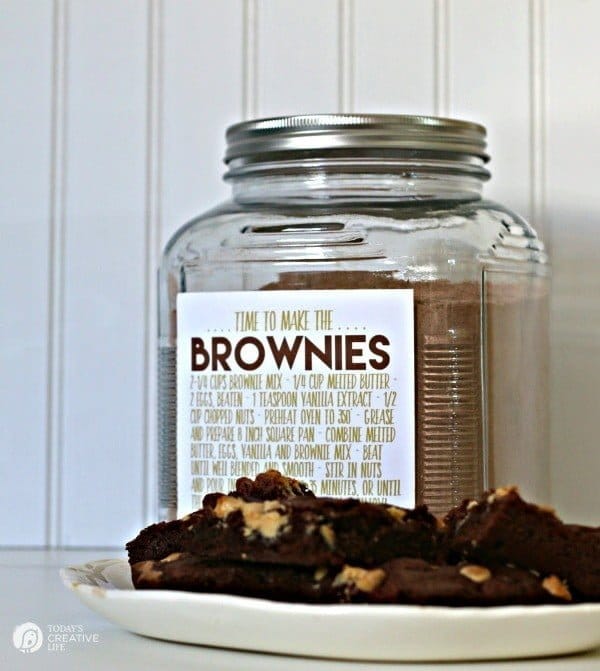 Because I'm so smart, I thought I'd print the recipe and make my own jar label. This way, I don't have to find the recipe every time I'm going to whip up a batch.
I know what you're thinking….. you're probably thinking that if I was really smart, like I think I am, I'd memorize the recipe.
Shhh, let's not blow my cover.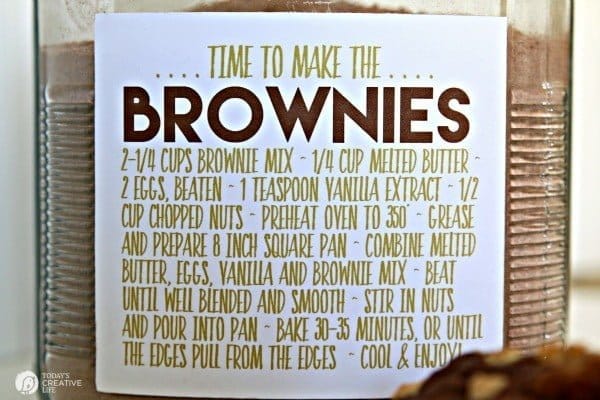 I should have typed "press" into the pan because this isn't one of those recipes that's thin. It's thick, rich and delicious!
What is the Shelf Life for Homemade Brownie Mix?
I follow the same guidelines as a regular boxed cake mix. Usually 6-8 months. Any longer, some of the ingredients may lose flavor or effectiveness.
Free Printable Brownie Label
I picked up my jar from Target a few years ago and created the label to fit.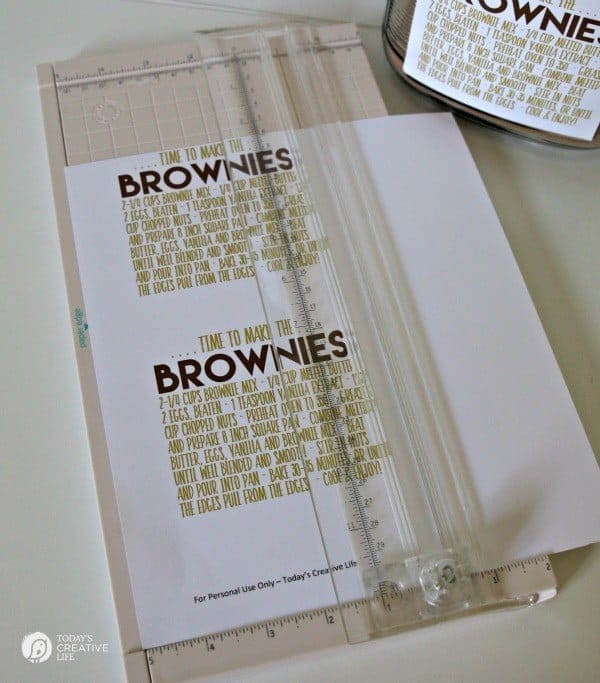 I used my Xyron Creative Station that was sent to me a couple of years ago from Xyron. The xyron makes anything into a sticker, but this model can also laminate or create magnets. I used my older xyron all the time for scrapbooking and thought this larger model would be perfect to use for this label.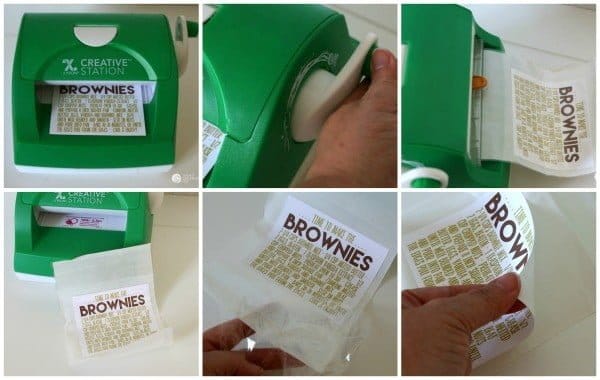 .
Set Trimmed label face side up
Turn handle to pull the label into the machine
The label will come out the backside with a clear film over the top. The orange tab is an internal paper cutter
There's your label. You can set it aside until you're ready to adhere to your container
When you're ready to use the label, peel off the top plastic film
Peel the label off the back piece of paper. The back of your label will be sticky and ready to use
This makes a perfect homemade gift idea! Everyone would be happy to have a batch of Brownie BETTER THAN BOX Mix.
I have also used this handy craft tool (it laminated, and makes magnets too) for the following projects: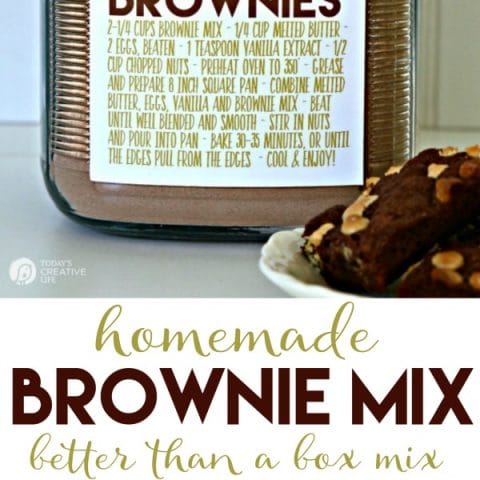 Brownie BETTER THAN BOX Mix
Ingredients
6 cups all-purpose flour
4 teaspoons salt
4 teaspoons baking powder
8 cups sugar
1 can of unsweetened cocoa powder (I used the Trader Joe's can which is 9oz.)
Instructions
You're going to need a large bowl.
Combine all ingredients into your bowl and stir until well blended.
Store into an airtight container and use 2 1/4 cups for traditional brownies.
Notes
Traditional Brownies are made with 2 1/2 cups of brownie mix.

Mix 2 1/4 cups brownie mix
1/4 cup melted butter
2 eggs, beaten
1 teaspoon vanilla
1/2 cup nuts - I like using walnuts or macadamia nuts

Grease a square 8 inch pan. Preheat oven to 350° Combine melted butter, beaten eggs and vanilla with the brownie mix. Stir until well blended. Stir in nuts and pour into your pan. It may need to be pressed into the pan.
Bake for 30-35 min or until the edges pull away from the pan. Add vanilla chips to the top before or after baking.
---
More Easy Recipes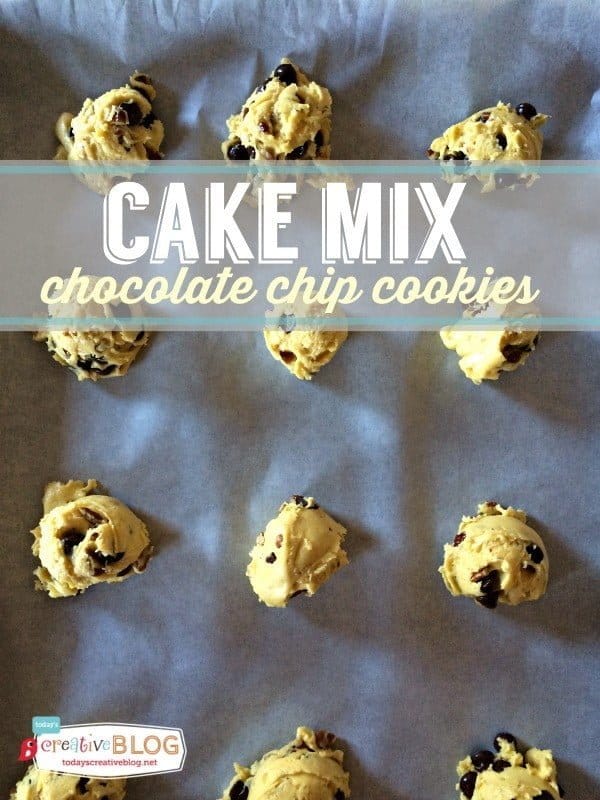 Cake Mix Chocolate Chip Cookies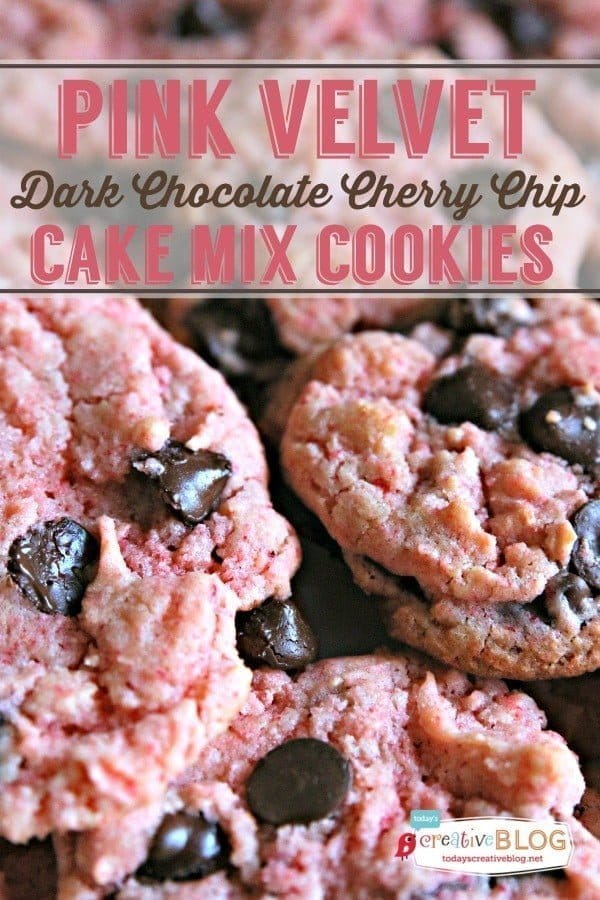 Pink Velvet Cake Mix Cookies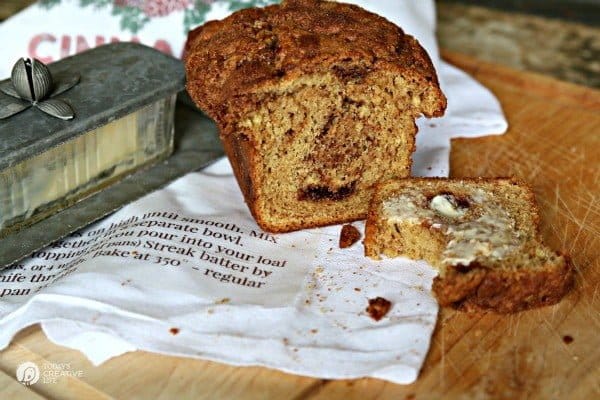 Cake Mix Cinnamon Quick Bread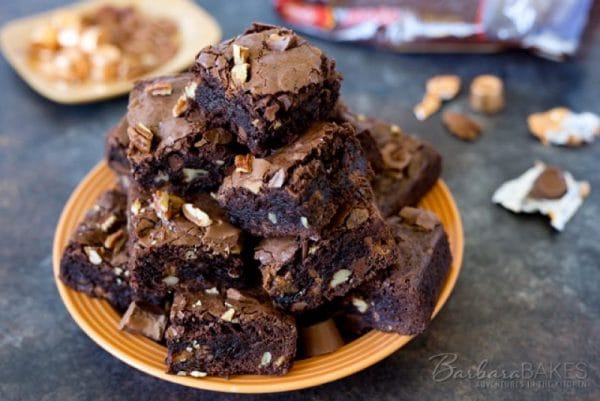 Short Cut Turtle Brownies