Strawberry shortcake is one of my favorite summer desserts and this Strawberry Sheet Shortcake Recipe makes it even better and so so easy! Moist, delicious and full of flavor.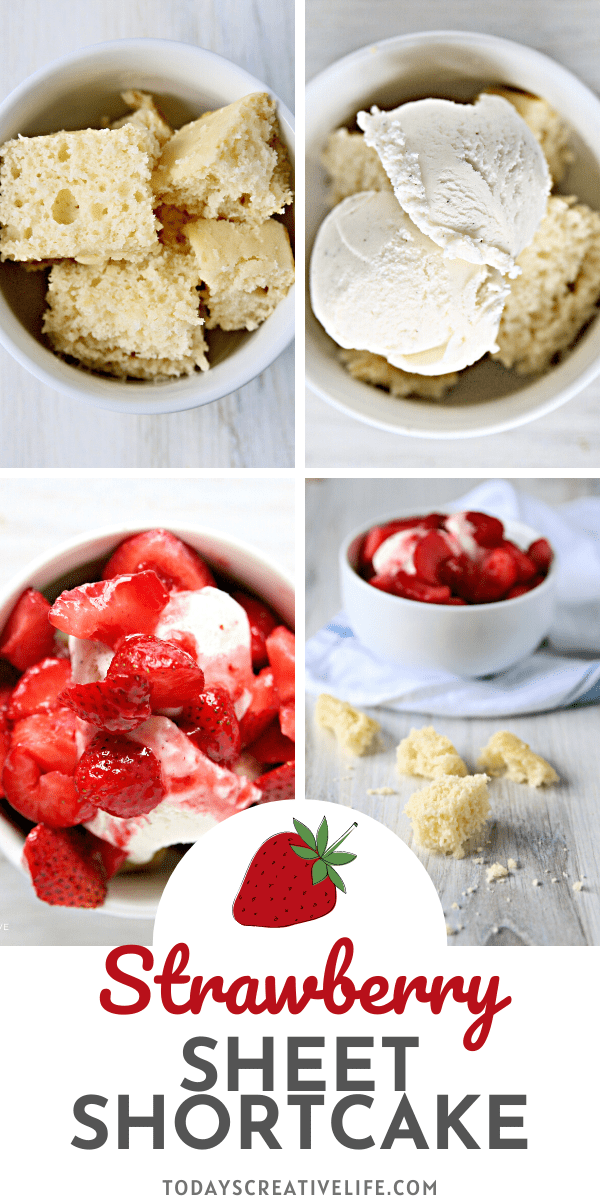 Strawberry Sheet Shortcake Recipe
Making a sheet cake meant for strawberry shortcake is brilliant! You'll never make it any other way! It's so much easier than making individual shortcakes, which many times turn out dry and crumbly.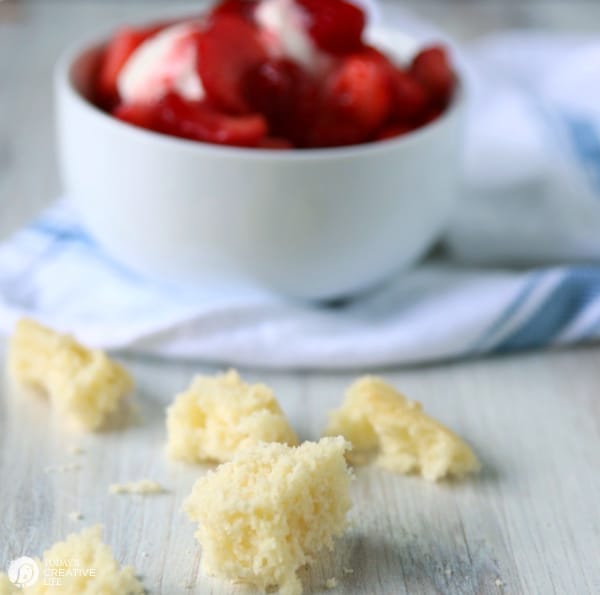 This recipe is so moist and tasty, I may substitute it for all cake recipes! With the exception of my Chocolate-Mayonnaise Cake or my Chocolate Cake with Peanut Butter Frosting…
How to Make Strawberry Shortcake with Sheet Shortcake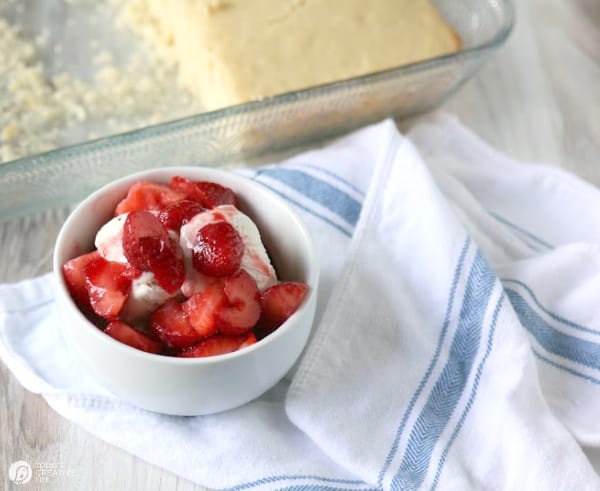 There is a restaurant here that serves their strawberry shortcake with vanilla ice cream. Now I can't have it any other way.
Cut the sheet shortcake into squares and place in a small bowl of dessert cup. Large coffee cups also work great for this.
Add a couple of scoops of ice cream.
Add strawberries and drizzle any juices over the top.
Trust me, you will never want to have it any other way. Making strawberry sheet shortcake will become a summer tradition.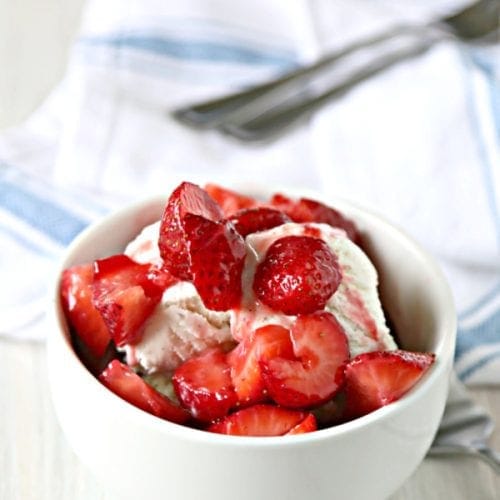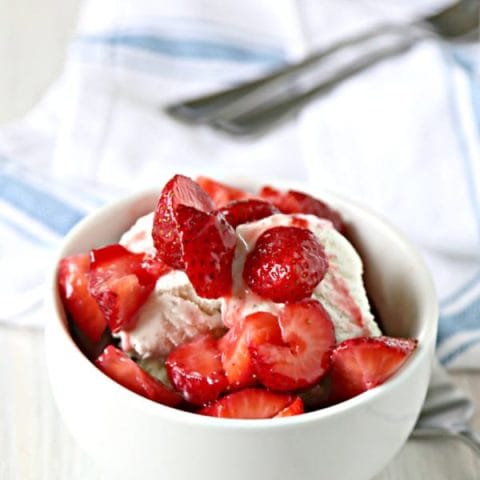 Strawberry Sheet Shortcake
Yield: 1
Prep Time: 10 minutes
Cook Time: 25 minutes
Additional Time: 10 minutes
Total Time: 45 minutes
Sweet and so delicious! You'll never make strawberry shortcake any other way!
Ingredients
5 tablespoons butter - room temp
2/3 cup sugar
2 eggs
1 teaspoon vanilla
2 cups flour
3 teaspoons baking powder
1/2 teaspoon salt
1 cup milk
Strawberries
Vanilla ice cream - optional
Instructions
Preheat oven to 350 F.
Grease a 9×13 baking dish and set aside.
Cream together butter and sugar with a mixer.
Continue on medium and add eggs and vanilla.
In a medium bowl, combine all dry ingredients.
Slowly add dry ingredients to wet ingredients.
Slowly add milk.
Continue mixing until combined.
Pour into prepared pan and bake for about 25 min and golden. Or until a toothpick inserted into the center comes out clean.
While the cake is baking, prepare strawberries. Cut strawberries however you prefer. I add a couple of tablespoons of sugar and mash slightly to create juice. Set aside until ready to serve.
Notes
Other pan sizes can be used depending on the thickness you prefer. Baking time may differ.
Nutrition Information
Yield 12
Serving Size 1
Amount Per Serving
Calories 188
Total Fat 6g
Saturated Fat 4g
Trans Fat 0g
Unsaturated Fat 2g
Cholesterol 45mg
Sodium 271mg
Carbohydrates 29g
Fiber 1g
Sugar 12g
Protein 4g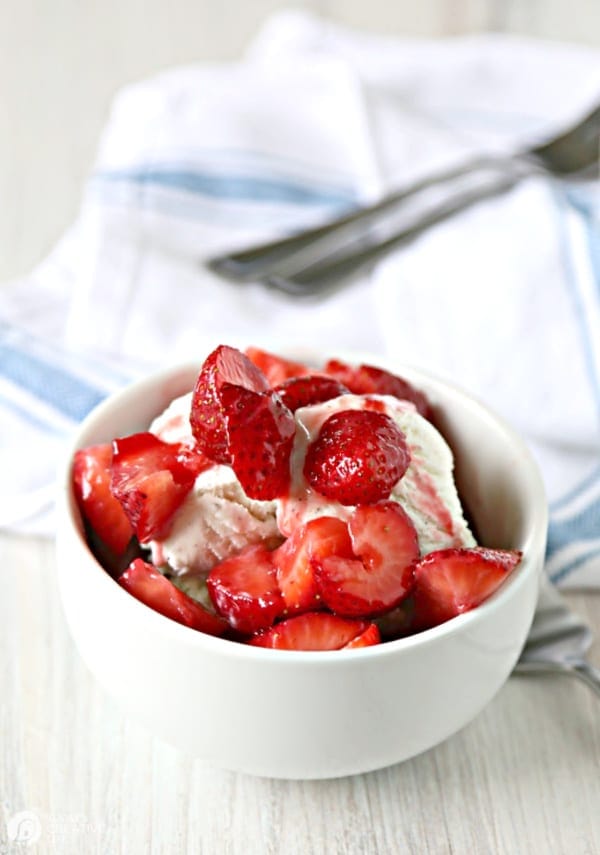 This recipe can be made to your desired thickness. You can make it in a 9 x 9, a 13 x 9 or a jelly roll baking pan. Baking time will vary. This allows you different options for serving amounts.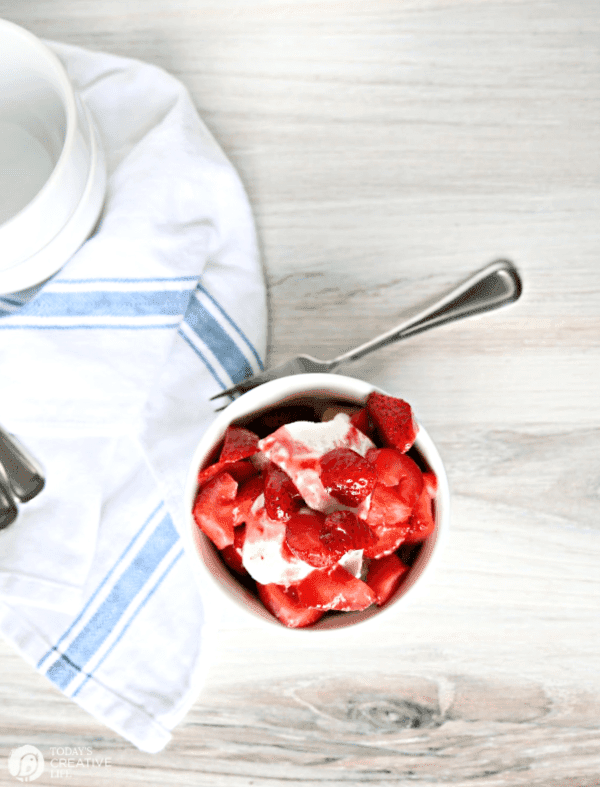 This strawberry sheet shortcake recipe is great to cube for making a trifle or parfaits too!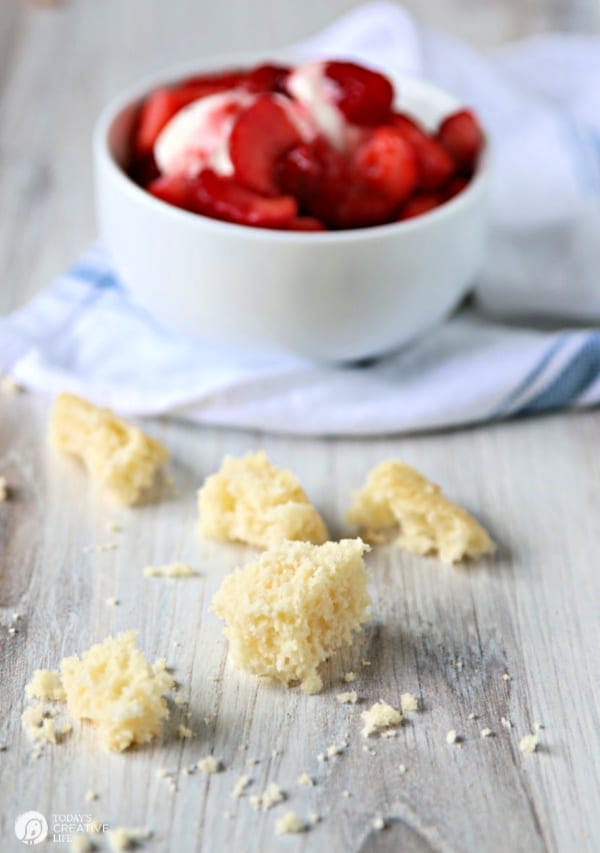 Can I Frost Strawberry Sheet Shortcake?
This sheet cake is so delicious, it would make a great frosted birthday cake with a cream cheese buttercream frosting. Add sliced strawberries for design and you're finished.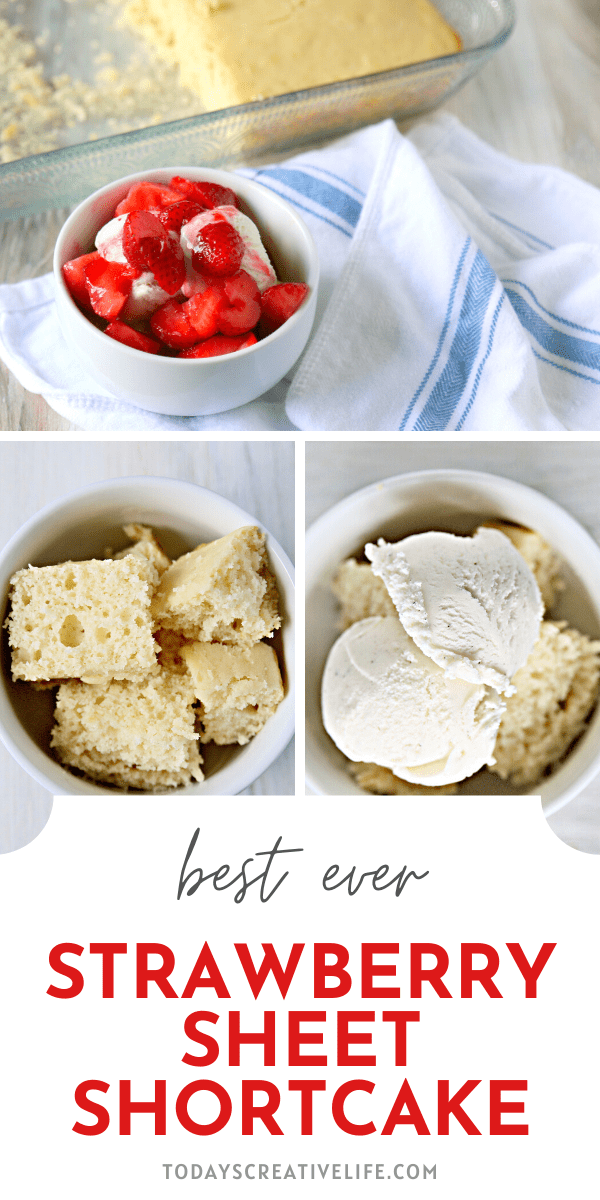 Summer Dessert Ideas
Refreshing recipes for summer dessert ideas.
Slab pies are a great alternative!
Photo Credit: simpleasthatblog.com
Photo Credit: thecraftingchicks.com
The perfect cupcake for summer months!
Photo Credit: tidymom.net
Simple summer pie recipe!
Cool & refreshing dessert great for spring and summer! Creamsicle in a pie!
This recipe can be served as a rich dessert or as a dip for graham crackers or apples.
Blackberry Cobbler is easy to make with a cake like topping. Try it with mixed berries.