It's time for 4th of July Desserts! I know many of you will soon be looking for 4th of July recipes, patriotic foods and lots of BBQ side dishes! My Strawberry Pie for a crowd is perfect, as well as this Strawberry and Blueberry Summer Berries Parfait shared by Bird's Party. They will both meet all of those needs. Another easy to throw together dessert is this Fudgy Brownie Trifle.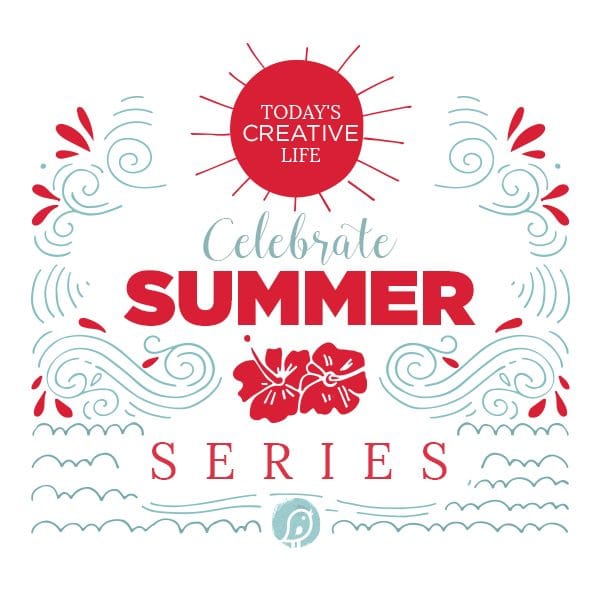 See more
Celebrate Summer Ideas.
---
4th of July Desserts – Summer Berry Parfaits
Hi, this is Bird from
Bird's Party Blog
! So excited to be here at Today's Creative Life, sharing one of my fav summer and 4th of July desserts –
Summer Berry Parfaits!
I blog mainly about entertaining and party ideas, but also love to share tasty recipes, DIY craft projects, free party printables and fun party ideas that can help make your celebrations a breeze!
So after reading this post, I hope you stop by my blog or
PARTY SHOP
to check out all the goodies and party eye candy! 🙂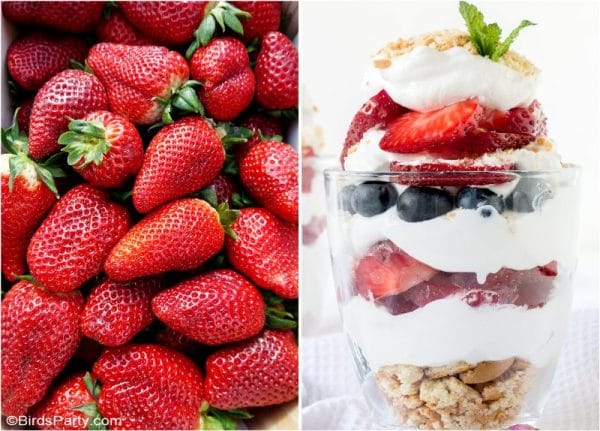 With Fourth of July 'round the corner, I love thinking up summer 4th of July desserts that taste delish but that can be served at a patriotic celebration! Double bonus if it incorporates seasonal produce and requires no baking! 🙂
And these no-bake summer berry parfaits are ideal for those last minute parties and 4th of July picnics (just pack the dessert into mason jars with lids).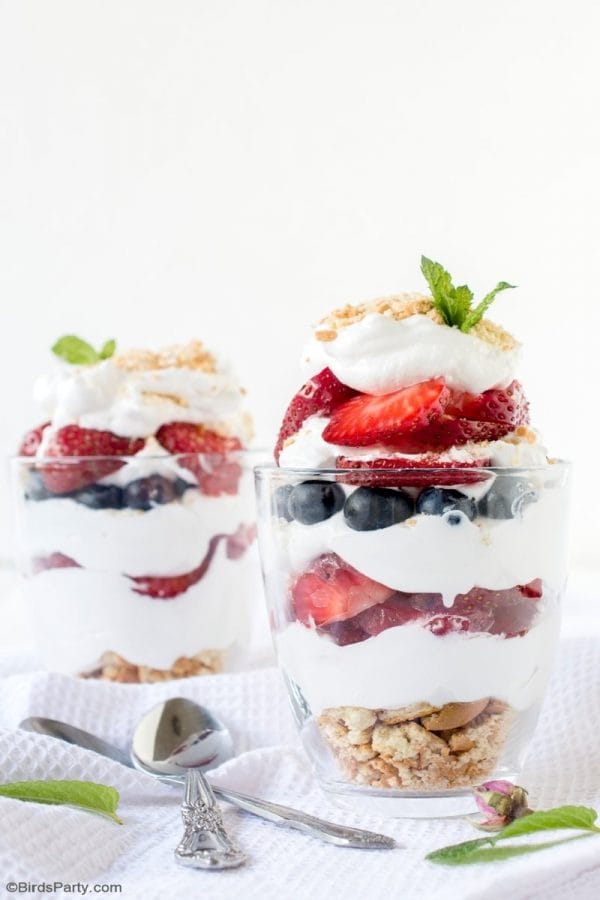 You can basically use any seasonal fruit, but I love varying red berries (strawberries, cherries, raspberries…), and blueberries or blackberries to achieve a layered dessert that looks so pretty and patriotic for the 4th of July!
But you could also use peaches, mangoes, pineapples, and any fruit to achieve a summer dessert to suit your party or event colors.
Recipe | Red, White & Blue Summer Berry Parfaits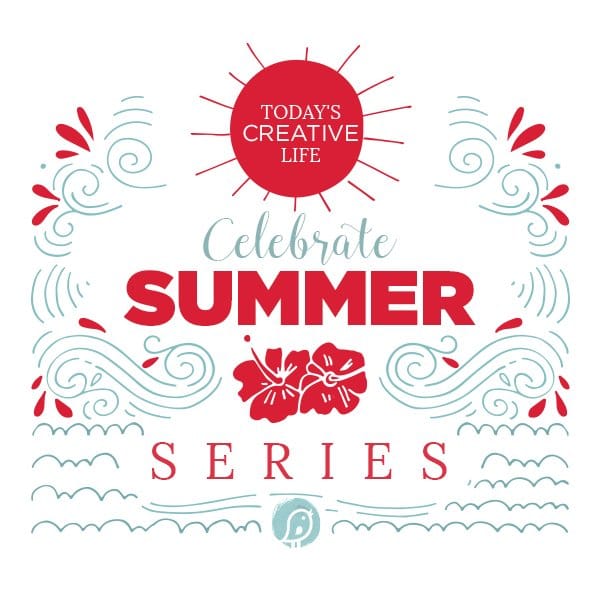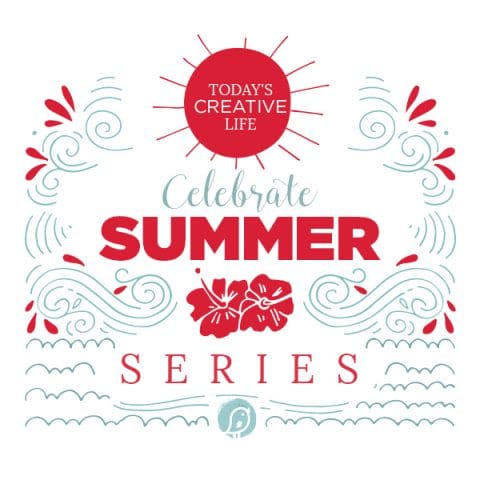 Summer Berry Parfaits
Yield: 4
Prep Time: 10 minutes
Total Time: 10 minutes
Ingredients
Ingredients: For 4 people
* 250g (8 oz) of strawberries
* 250 (8 oz) raspberries
* 250g (8 oz) blueberries
* 250 g (8 oz) Biscoff cookies or other sweet crumbly biscuit
* 400 g (4 oz) or 4 pots of natural Greek yogurt
* Sweetener to taste ( I like to use natural sweeteners like honey, but use what you prefer)
* 1 teaspoon vanilla extract
* Mint leaves for decor
Instructions
) In a bowl combine the yogurt, sweetener to taste and vanilla.
) Wash and cut your fruit into bite-size morsels.
) Crumble a couple of cookies into the base of the glass, top with a tablespoon or two of yogurt and then red berries.
) Add a layer of cookies, yogurt and then blueberries to create your layered dessert. Repeat until the glass is full. Finish with a layer of yogurt and more cookies crumbled on top. Decorate with mint leaves.
Notes
Nutrition information is approximate using a Recipe Nutrition Generator.
Nutrition Information
Amount Per Serving
Calories 288
Total Fat 6.4g
Cholesterol 2mg
Carbohydrates 46.8g
Fiber 4g
Sugar 30.2g
This dessert can be made up to 3 days in advance. Or, for an even simpler dessert idea, provide all the ingredients in a dessert station or bar, and let your guests have fun creating their own parfaits at the party! 🙂
Hope you enjoy the recipe and have a tasty summer! 🙂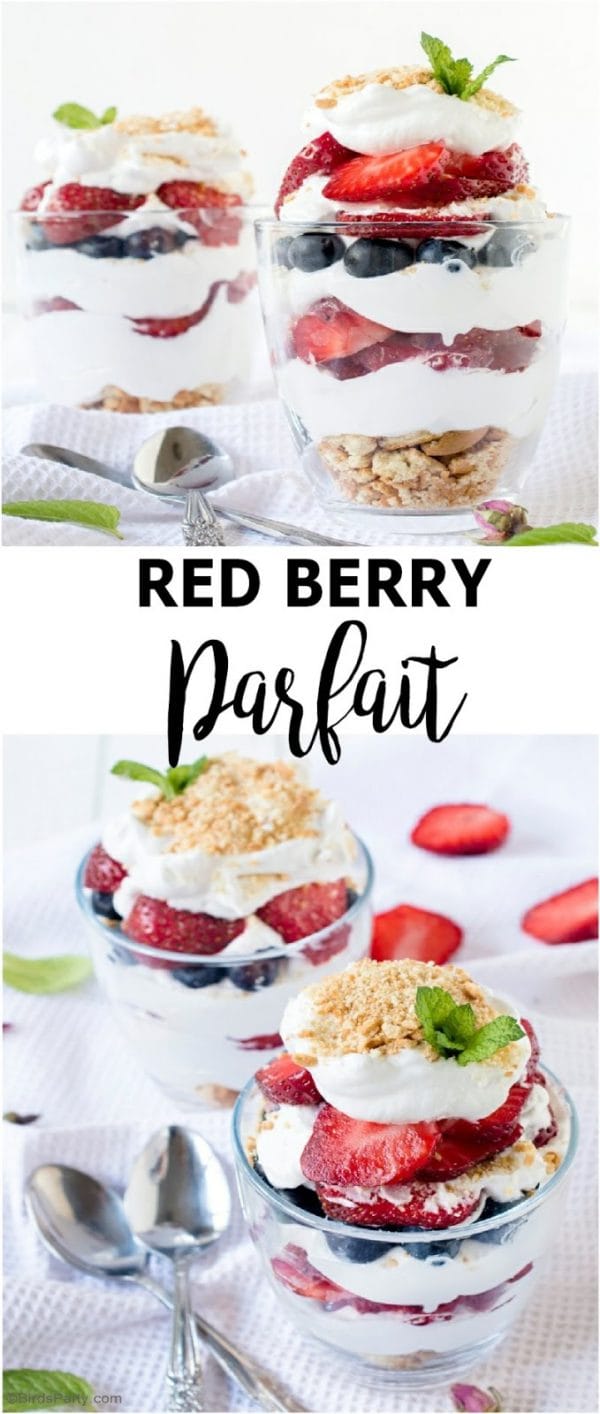 Check out behind the scenes from my blog and more fun ideas over on Instagram!
---
Celebrating the Fourth of July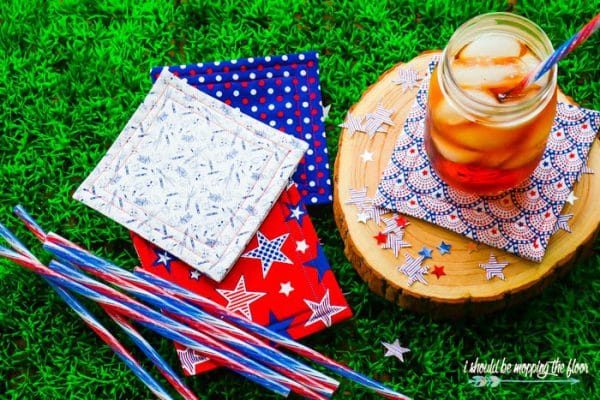 DIY Patriotic Coasters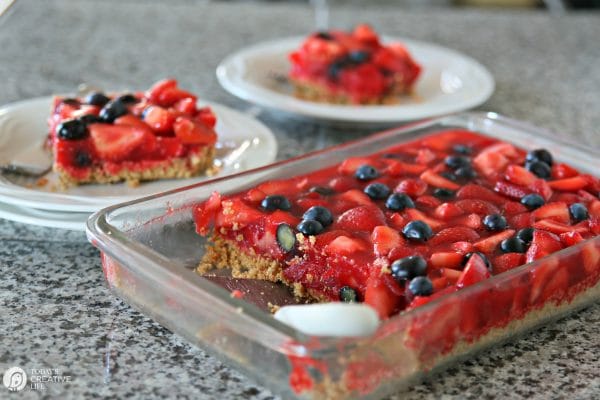 Strawberry Slab Pie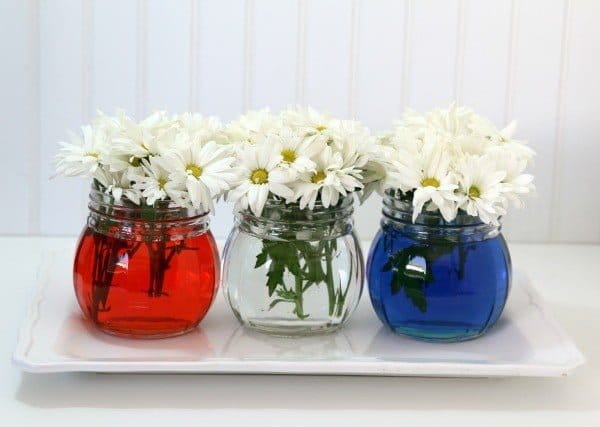 Easy Patriotic Table Decor