These Bathroom Decorating Ideas are budget-friendly and great for small or large bathrooms. My powder room ideas are getting a lot of attention lately, so it's the perfect time to share more ideas with you.
As one of the Better Homes and Gardens Live Better bloggers, my challenge this month is about updating and decorating my bathroom, which I knew would be easy with all the simple, affordable and beautiful bathroom accessories from Better Homes and Gardens at Walmart.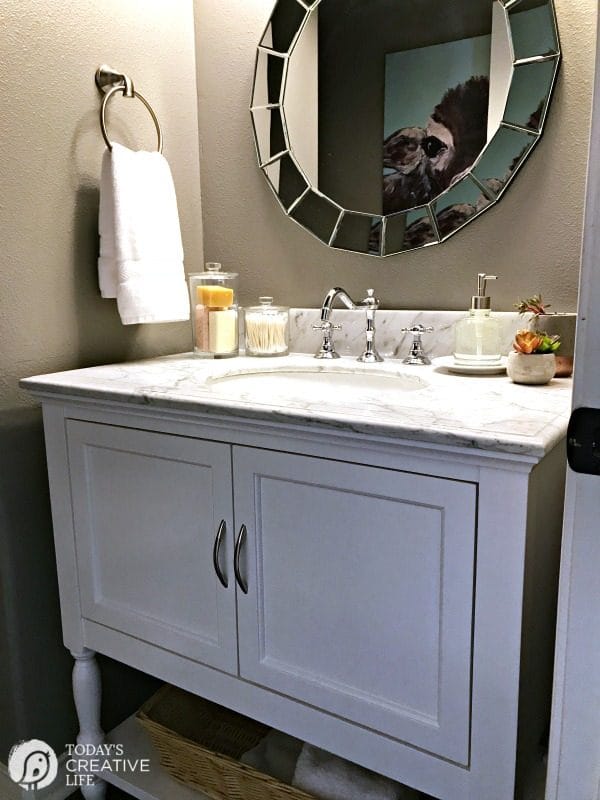 Bathroom Decorating Ideas
If you cruise through Walmart, you'll notice practical and beautiful decorating items from BHG.
But here's my secret – I also like to shop online, because sometimes, I can order it before it hits the stores! Or I can order it and pick it up that afternoon!
I found so many bathroom decorating ideas, it was hard to narrow it down.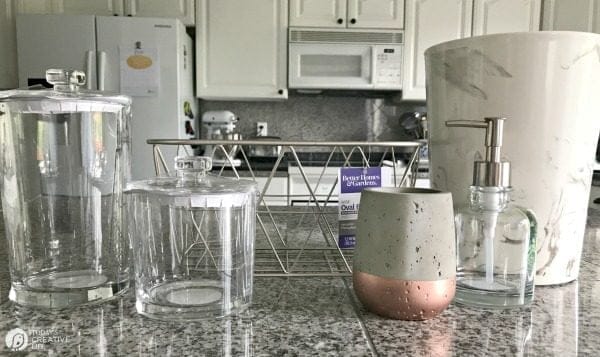 I picked up 6 items, plus I already had their newest Thick and Plush handtowels.
That's it. A quick bathroom makeover for around $60! You can change the whole look of a room with just a few products.
Simple Decorating Accessories
Affiliate links for products listed are for your convenience only. This costs you nothing extra. If you happen to purchase anything as a result of clicking, TCL will receive a small percentage. Thank you for your support. This allows me to continue to offer you free content.
Wire Basket
Bedrock Resin Toothbrush Holder $5.36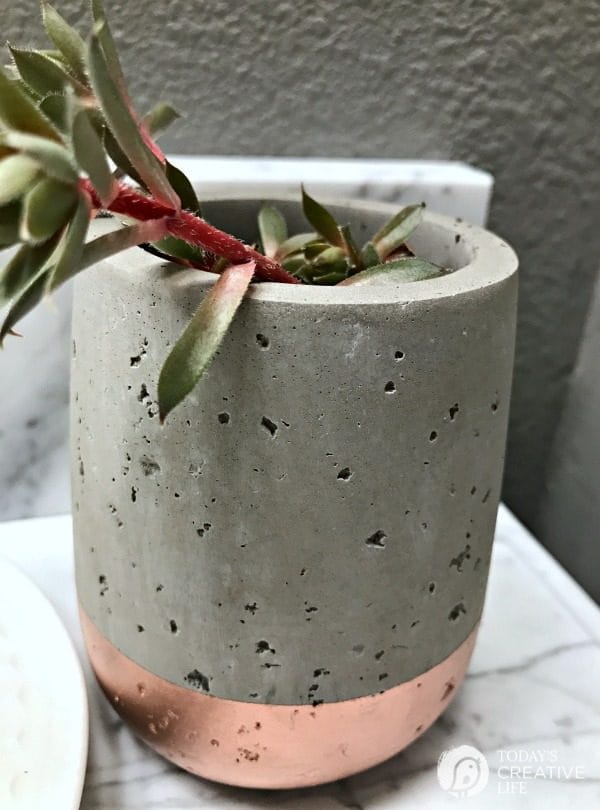 Bathroom Decorating Ideas Tip – UnDress the Room
Making over or updating any room can feel overwhelming, but if you're short on time with a small budget, just do what I do. This is one of my favorite bathroom decorating ideas! Start with the accessories. Eliminate some of the old and bring in a few new decorating items.
I start by clearing out all decorating items from my bathroom – I call this undressing the room. After you've removed everything from the counters and such, it's now time to redress.
Putting together and decorating my bathroom was pretty simple since many of the items have a specific function. But don't always allow the function of the item dictate how you want to use it.
Don't forget to use your imagination, like planting succulents in the concrete container meant for a toothbrush.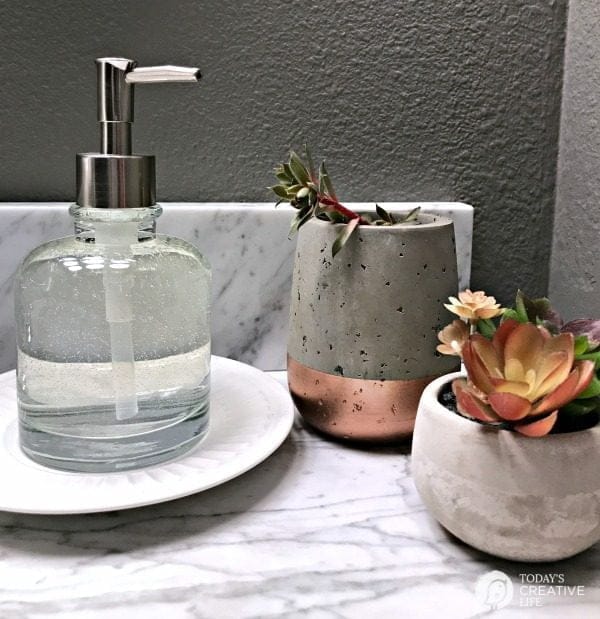 Since we don't brush our teeth in this bathroom, there was no need to use it as such. But it was too cool to pass up. I had to find a way to incorporate it into my bathroom decor.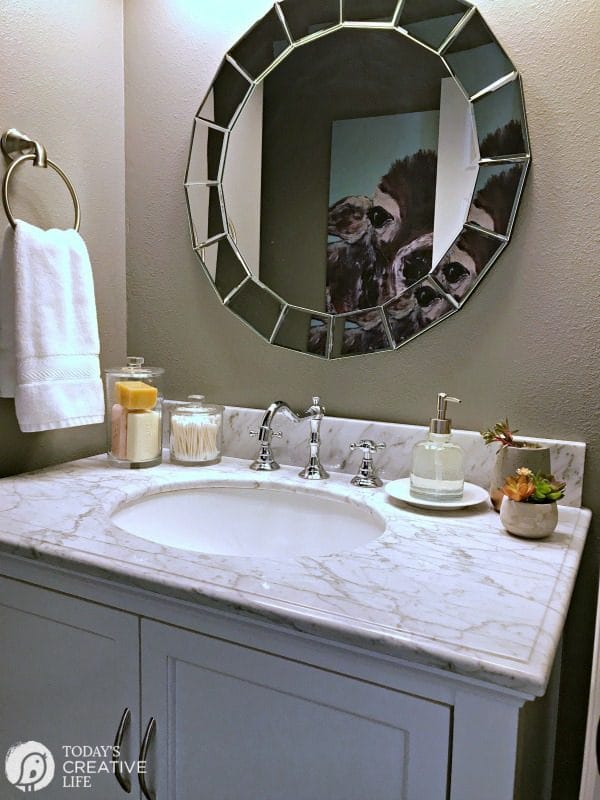 I added the jars for a functional, yet beautiful touch. You can use them to store so many things.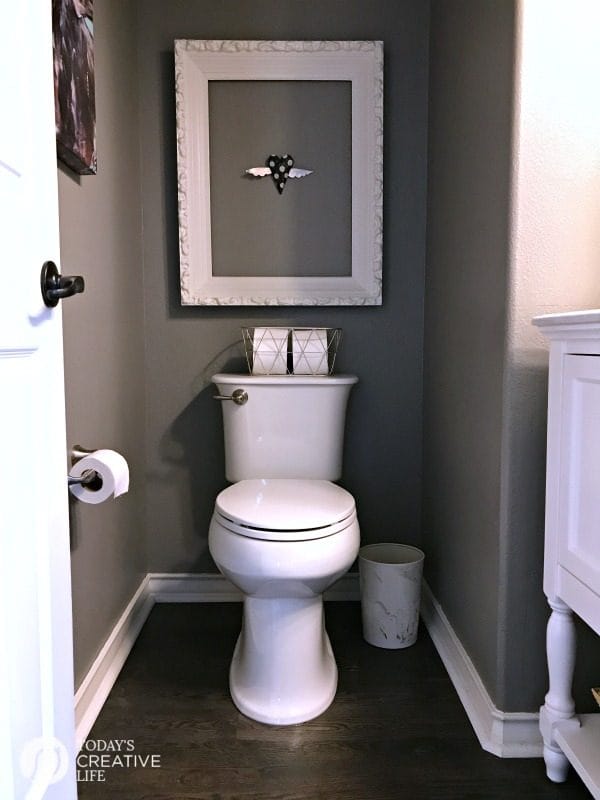 I think the one item that excited me the most, was coming across this Marbled waste bin.
With my Carrara marble topped vanity, I had to have it! Right?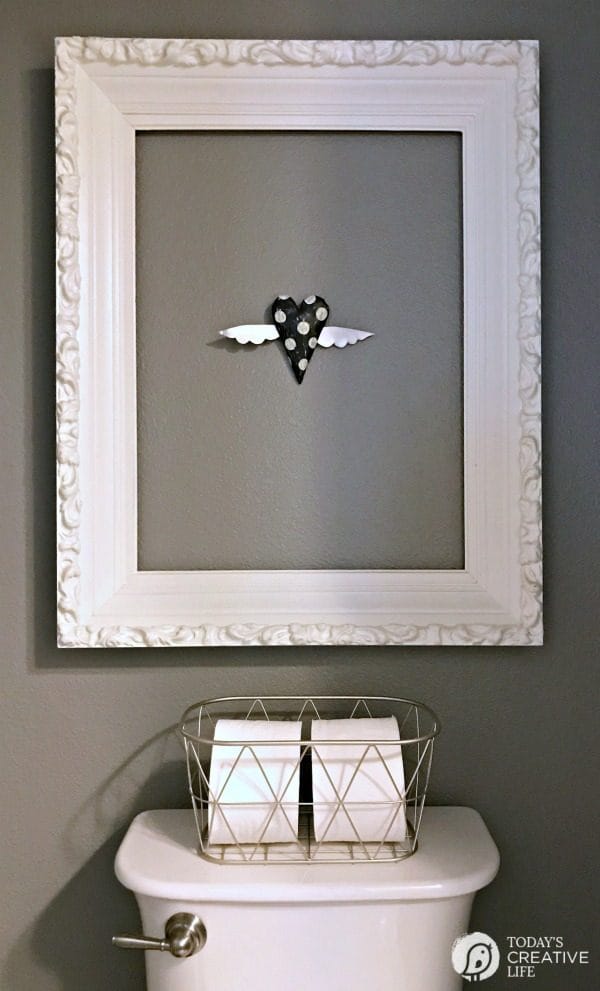 A simple basket to hold extra towels, toilet paper, magazines, or nothing will always spruce up space in the bathroom.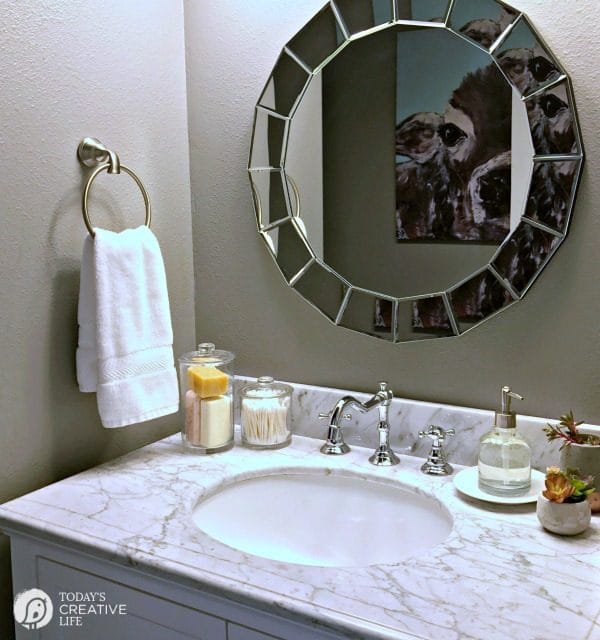 Bathroom Decorating Ideas – Love It or Leave It
The key is to decorate with items you love. If everyone else loves it, but you don't? Don't buy it! I believe we should love every room in our home, and that's one of the reasons I bought my large cow painting. I almost didn't buy it, knowing it would bring some questions, because who puts a cow in the bathroom? Quickly push against the "I'll have what she's having" mentality when it comes to decorating trends. Just because it's trendy, doesn't always mean it's for you.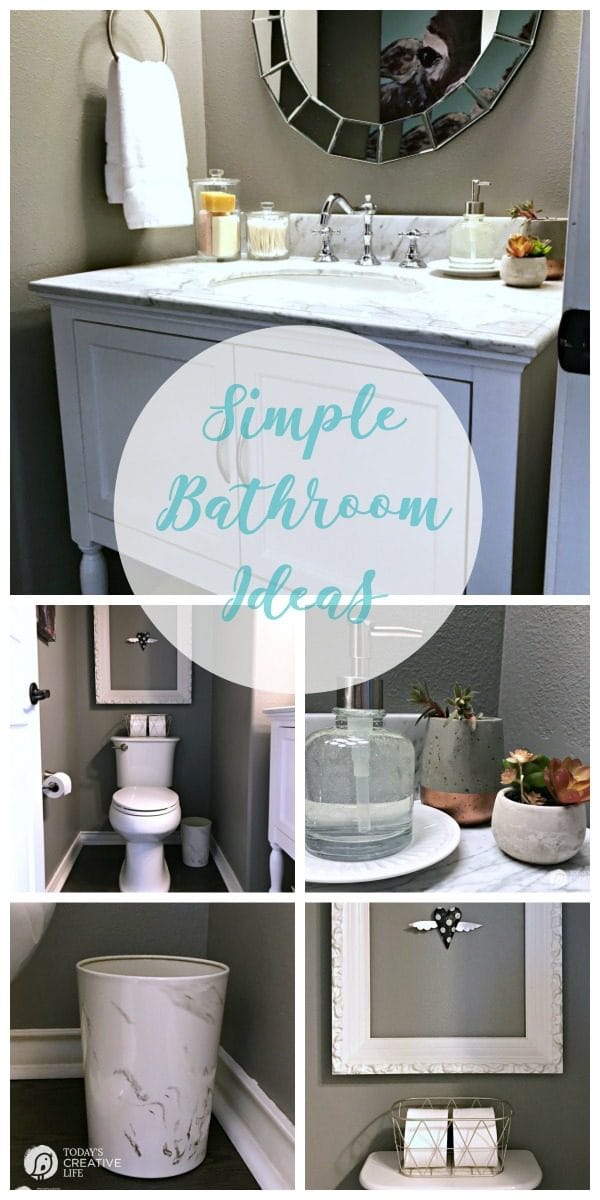 Here's permission to decorate your own path! Create your own bathroom makeover!
This Bathroom decorating ideas post is sponsored. All opinions shared are 100% mine. All products chosen were my choice.
---
More Simple Decorating Ideas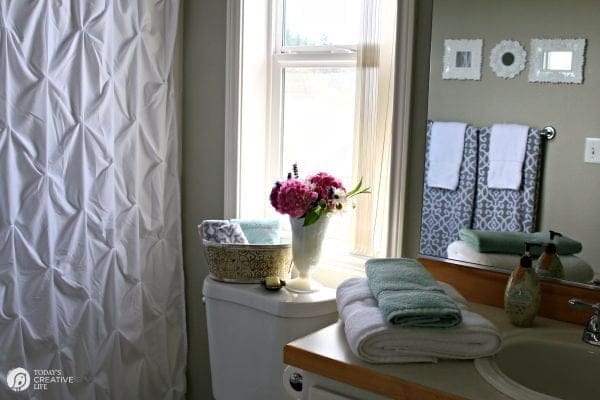 $110 Guest Bathroom Makeover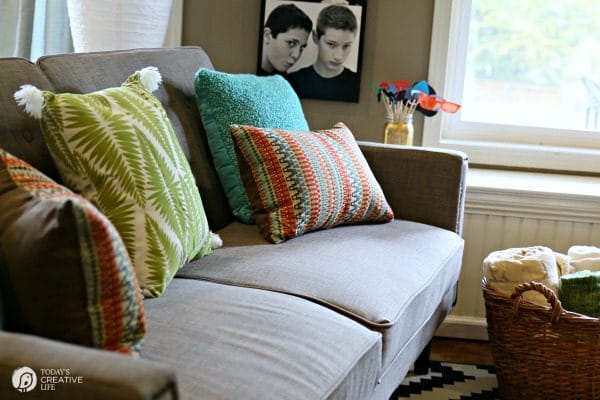 Finished Basement – Create a Teen Hangout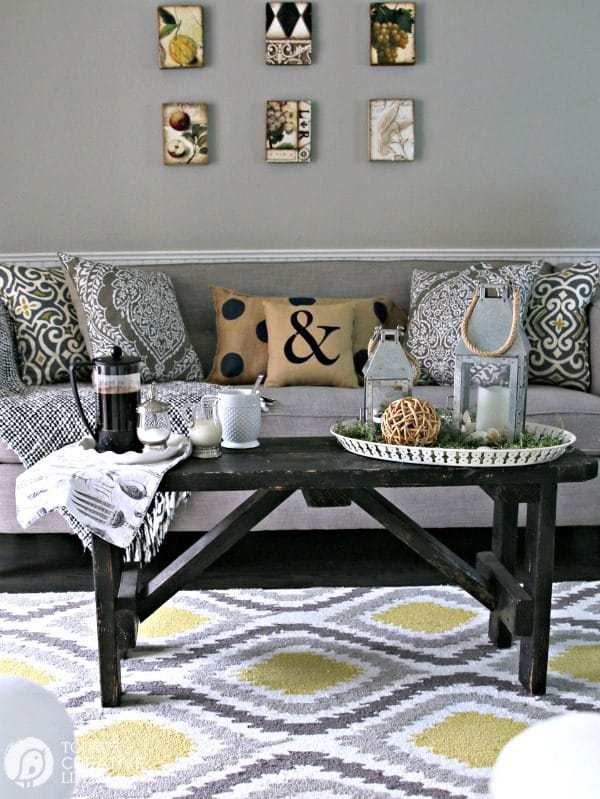 Easy Home Decorating Ideas