We recently overhauled and remodeled our main floor small powder room. Searching for Powder Room Vanities was overwhelming, especially with our room restrictions. I had done simple updates on 2 of our other bathrooms; the guest bathroom $110 update and the bathroom for teen boys in our teen hangout area, but boy, I had no idea there were so many choices to choose from in bathroom and powder room vanities.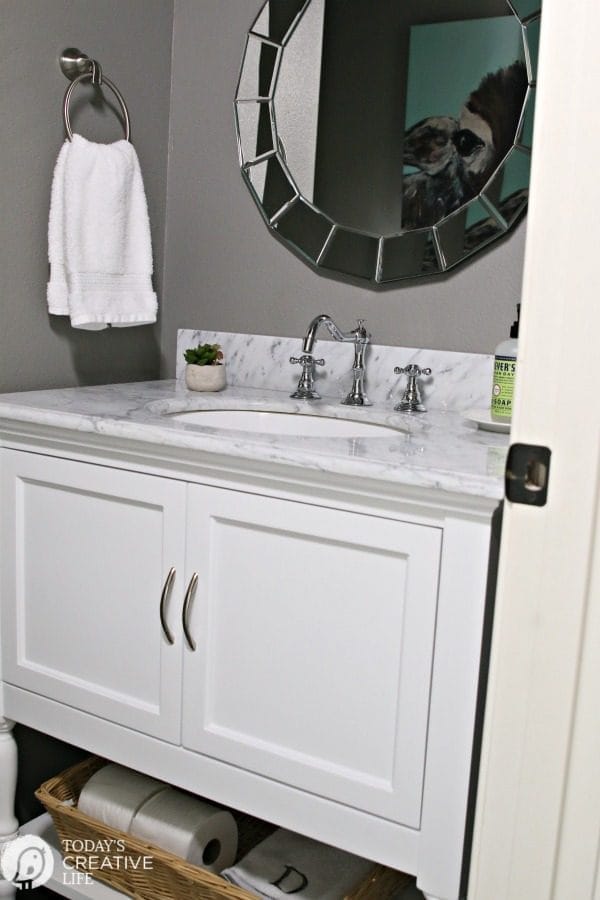 I think you'll be surprised at the before and after. This powder room is HARD to photograph, so bear with me.
Powder Room Vanities & Ideas
We hadn't planned on remodeling our powder room. It was on our list, but not quite yet. We had our hands full with our hardwood floor installation project, because not only were we having all new flooring installed on the main floor, we were also updating our paint colors. Goodbye Mediterranean colors of the early 2000's, hello to gray. And when I say "we", I mean my husband. He painted and didn't want my help.
While the floor guys were here ripping up our old floors, we were stuck upstairs keeping the animals calm and from escaping to the downstairs. I casually mentioned to my husband that we needed to ask them to leave us a little extra floor material for when we do rip out our bathroom vanity, in case we needed to fill in any spots.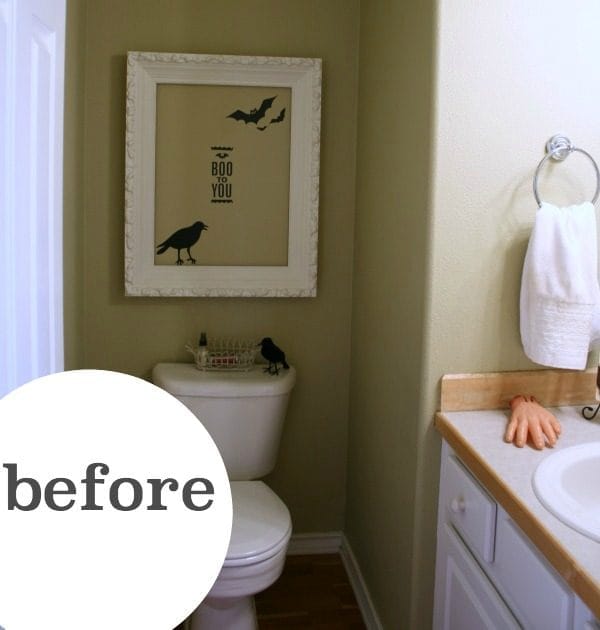 That's all it took to get his wheels turning, even though we both agreed we had too much on our plate and remodeling the bathroom would wait.
The next thing I know, he's downstairs asking the crew to help him rip out the old vanity and haul it out to the dumpster. I quickly started to research powder room vanities.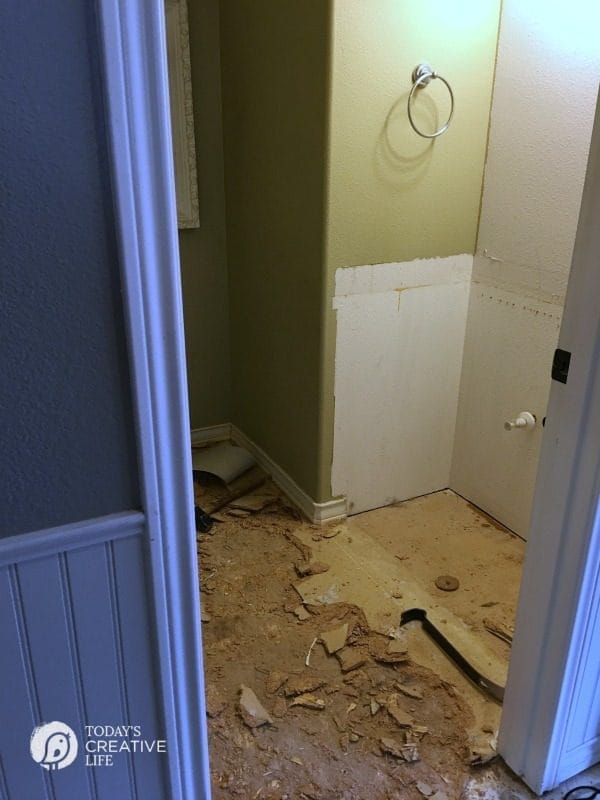 Our outdated powder room vanity was ugly with loose Formica. The side boards were water damaged and just as ugly. The mirror was a full wall attached mirror with zero style. The lighting was outdated and was just the typical carpenters pick.I hated everything about that powder room.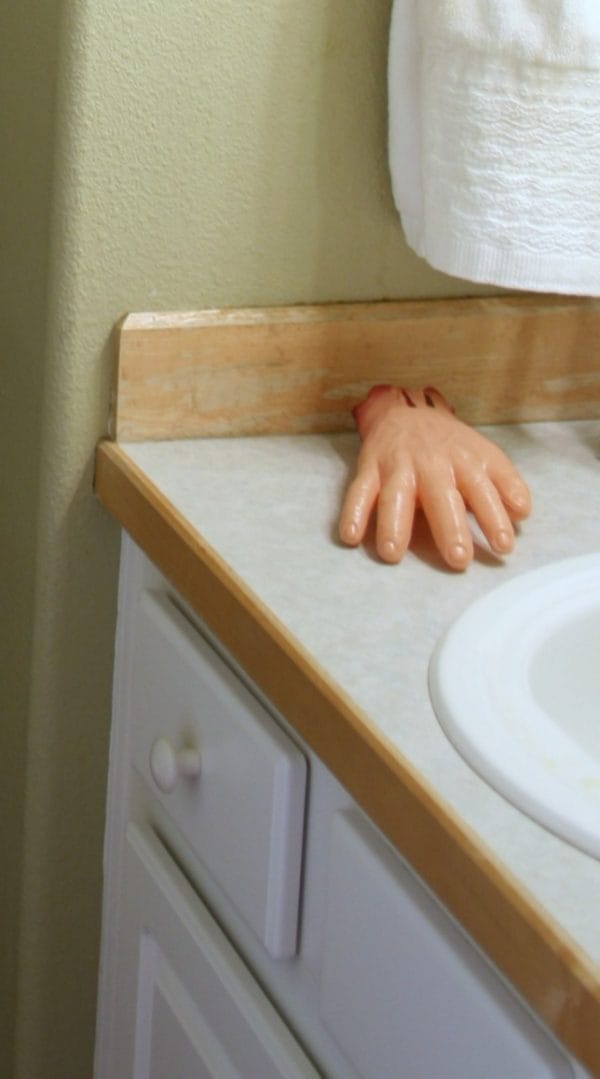 Choosing a Bathroom Powder Room Vanity
We thought we could just head to IKEA and buy one of the modern farmhouse looking white powder room vanities, but guess what? The vanity we wanted was 1/2 inch too long. So we thought a smaller one would look ok…. but guess what? The water hose attachments were set too high, which would have required us to move our water hardware on the wall.
So, I decided to contact Wayfair to see if they wanted to collaborate with Today's Creative Life on this project and they were thrilled to work together.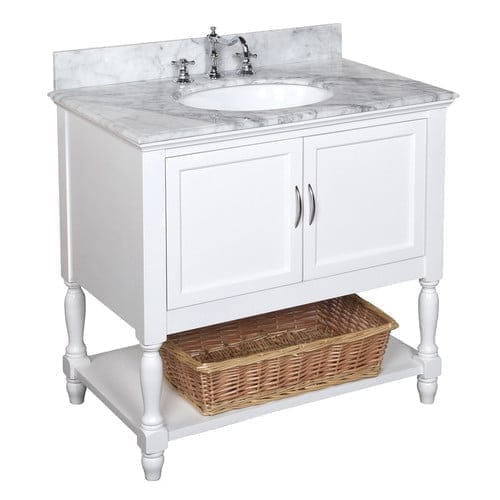 I chose the Beverly Vanity with the Carrara Marble Counter Top and this light set. Wayfair has so many powder room vanities to choose from. Bathroom vanities with one sink or two in a variety of colors, styles and price ranges.
Choosing Bathroom Lighting
I saw a similar light set at my local Lowes, but it was less expensive from Wayfair. The one thing I realized with a light fixture like this, is it directs all the light down, then out. When my light fixture had the bulb visible inside a glass light shade, the light was more evenly distributed because the light wasn't blocked by the solid shade.
Choosing a Bathroom Mirror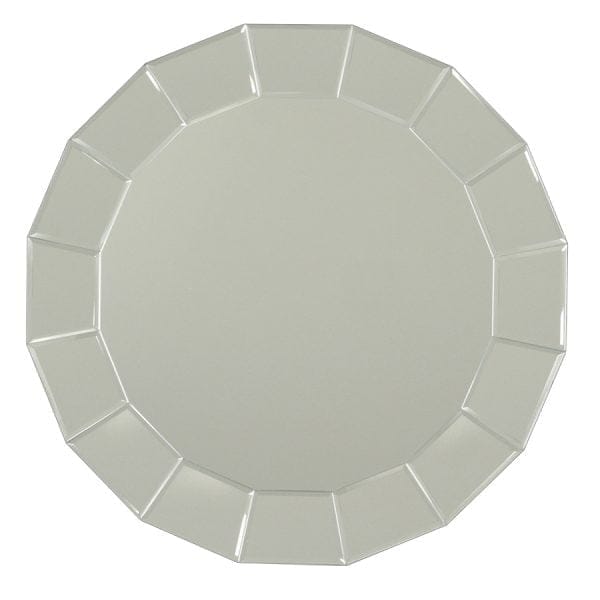 My mirror is from Lowe's. It's from their Allen + Roth Collection.
Choosing a Paint Color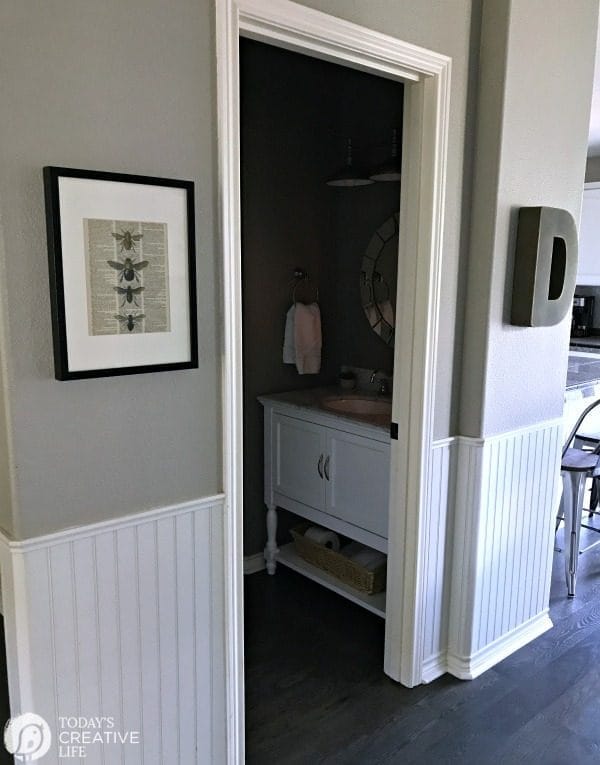 We painted the walls a slightly darker shade than the Sherwin Williams Mindful Grey that we used on the rest of the main floor walls. It is called Acier. Finding the perfect color gray for your home can be really hard! Some will look too pink, too taupe, too green. Here's a really great post from my friend Anna on Tips for Finding the Perfect Gray Paint.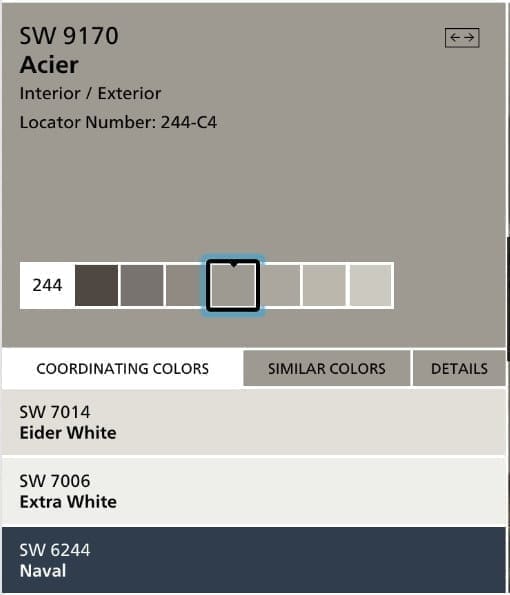 I decided to also replace the toilet. They were out of the American Standard Vormax model with a self-cleaning feature, so I went with Sterling Stinson because I loved the base and the stylish lid. But, I have to tell you, this toilet annoys me.
You have to hold the handle down longer than normal for it to flush completely and the boys in the family complain that the lid occasionally falls while they're going to the bathroom. Other than that…. it's a cute toilet. If toilets can be cute.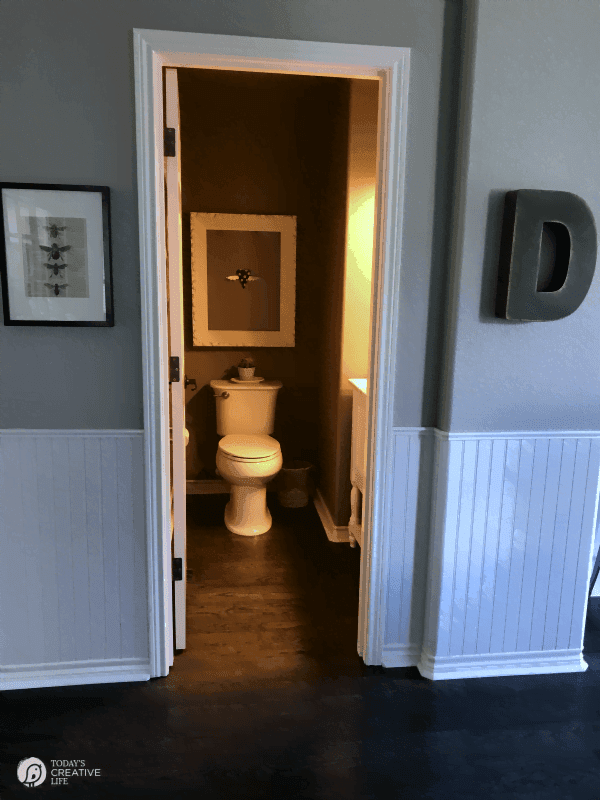 The vanity arrived in a couple of days all in one piece, which was nice. Nothing to put together, except for the faucet. Because of our odd water hose placement, we had to open up the back a bit more to make them fit.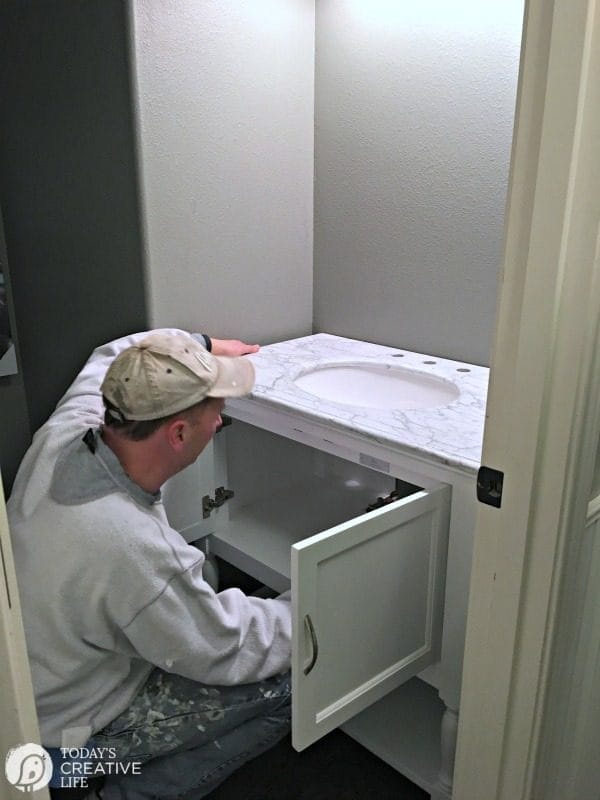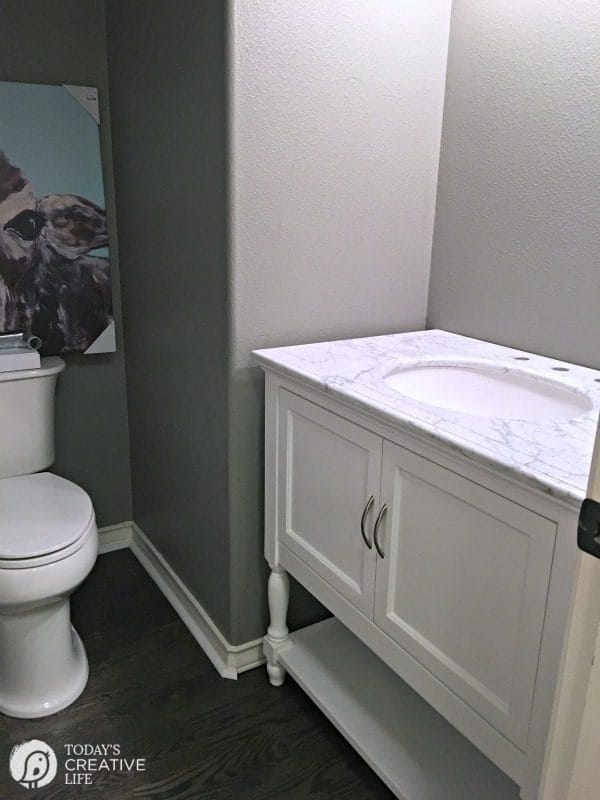 The nice thing is, if I ever want to replace it, it will be an easy job because it's like a piece of furniture, rather than attached to the wall.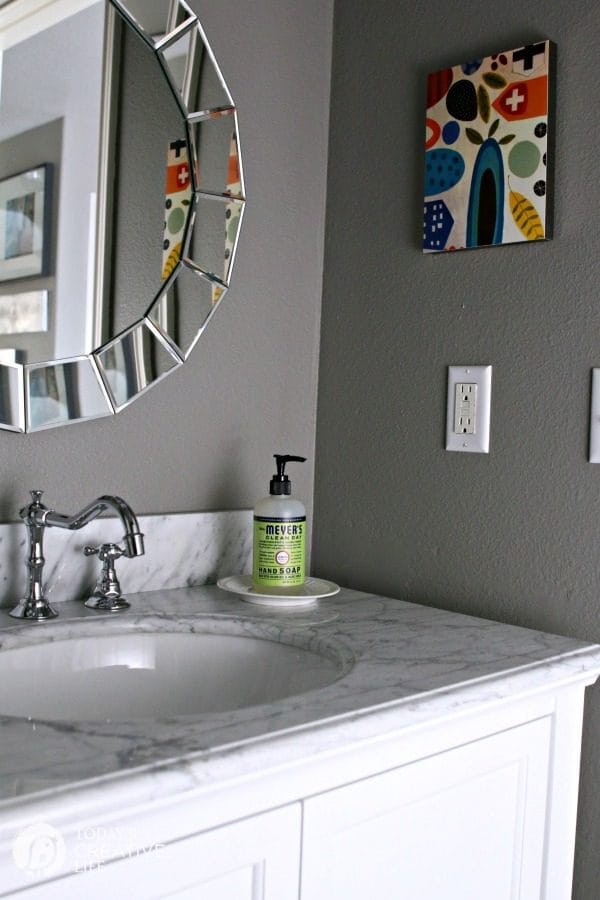 I had always heard that Carrara Marble can be very high maintenance and difficult to care for. I did read up that using a detergent, rather than a soap is best.
Clean the marble with warm water and detergent; don't use soap, as it is fat based and can cause the stone to darken. You can use a cleaner specifically meant for marble or store-bought detergent. Rinse the stone with clean water and then thoroughly dry it with soft cloth. SFGate Home Guides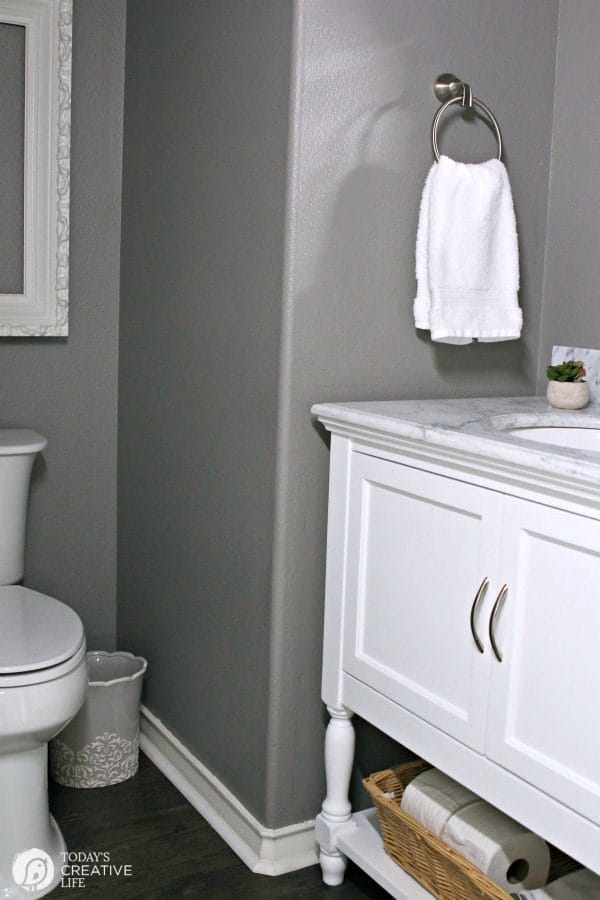 Even though I knew that I temporary lost my mind when the germaphobe in me took over.
My son had had a full house of boys spend the night after late night sledding … I had made them about 14,032 pancakes and as they literally inhaled them, one boy ate too fast, and ran into the bathroom and threw up in my sink. Yea…. the joys of boys. So I grabbed my antibacterial all purpose spray… and you know what happened after that. I sprayed it ON MY CARRARA MARBLE! Even though I wiped it off really fast, you can see what looks like dried suds if you look at the right angle. Moral of the story…. don't feed pancakes to boys.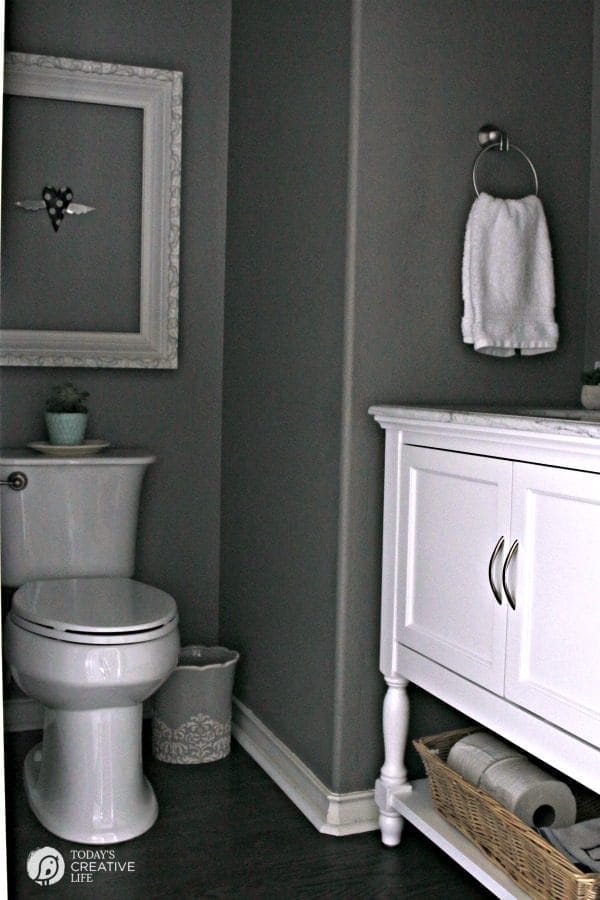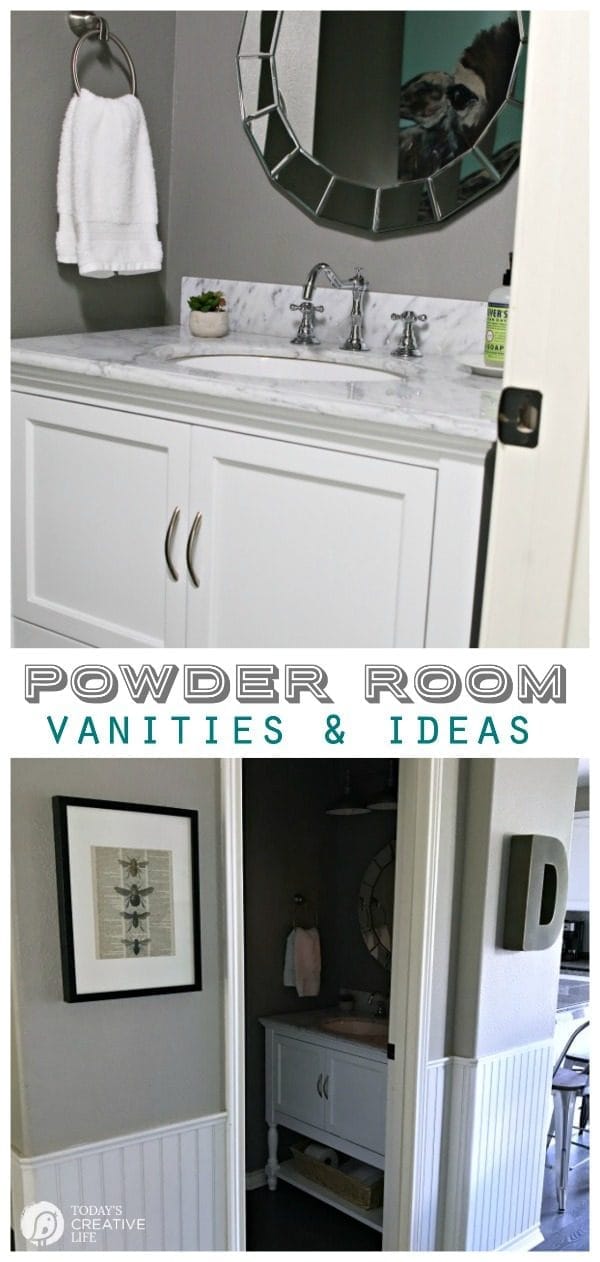 Artwork
Cow Head – I found it at HomeGoods for under $35! I know it's BIG for that space, but I like it.
Colorful Graphic Print $28 – I get a lot of artwork from Catherine Thursby Red Shoes.
Black Polka Dot Winged Heart – Also from Red Shoes.
Antique Frame – I picked that up years ago from Camas Antiques. I love empty frames.
Dictionary Art with Bees – Found it on Etsy. The frame is from IKEA.
Metal "D" – Found it at HomeGoods.
---
Bathroom Ideas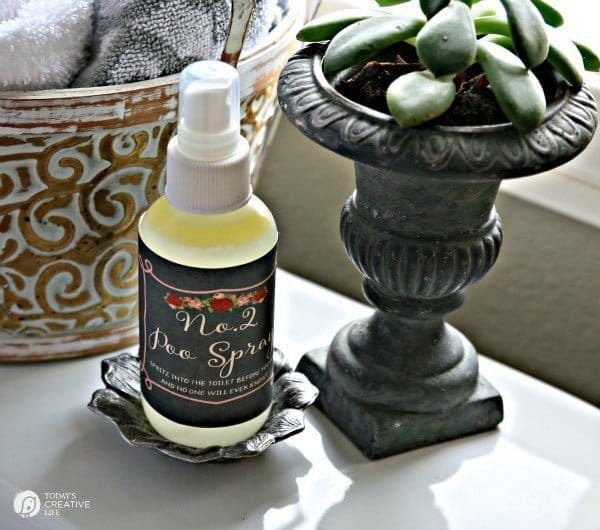 Homemade Poo Potpourri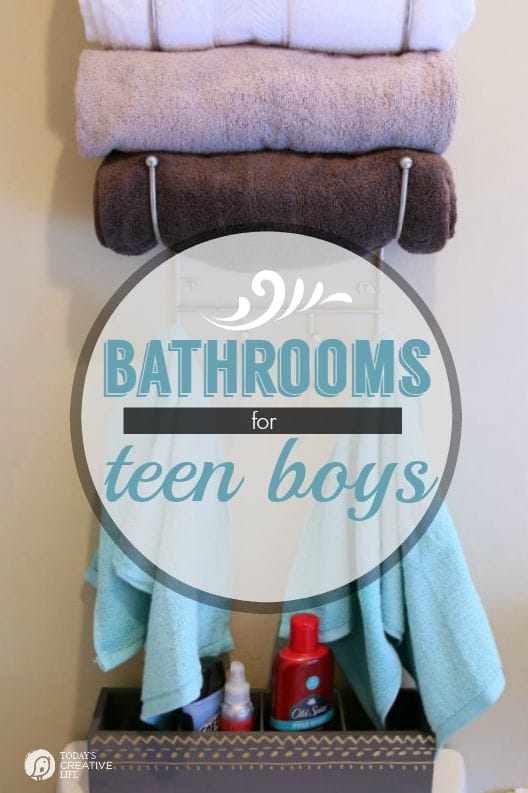 Designing a Bathroom for Teen Boys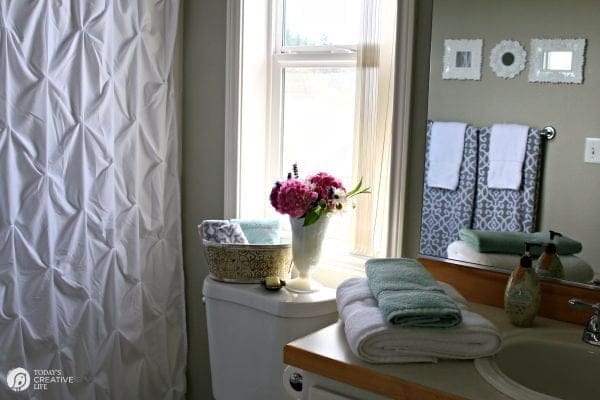 $110 Guest Bathroom Makeover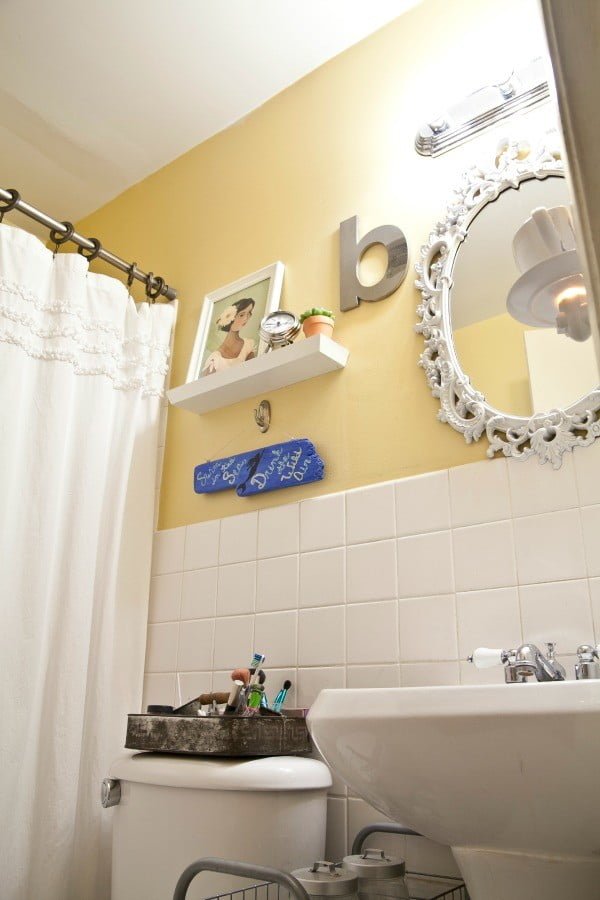 Decorating a Small Bathroom