It's been so hot and all I wanted was a creamy, fresh and light dessert. I immediately started searching pinterest for No Bake desserts.
When I saw the Orange Dreamsicle Pie, I swear a bell went off in my head! I was sure I had all the ingredients, and quickly realized I didn't have the orange jello, but I did have strawberry and I only had 1/2 of a carton of cool whip! I just had to make it work! I figured a No Bake Strawberry Dreamsicle Pie would be just as tasty, if not better than an orange dreamsicle pie, and besides, who needs Cool Whip across the whole top anyway. It turned out perfect!
No Bake Strawberry Dreamsicle Pie Recipe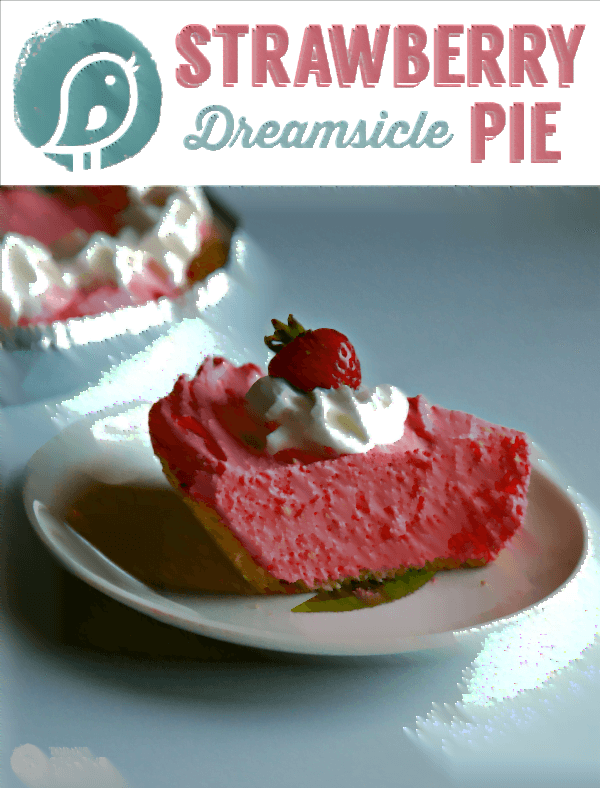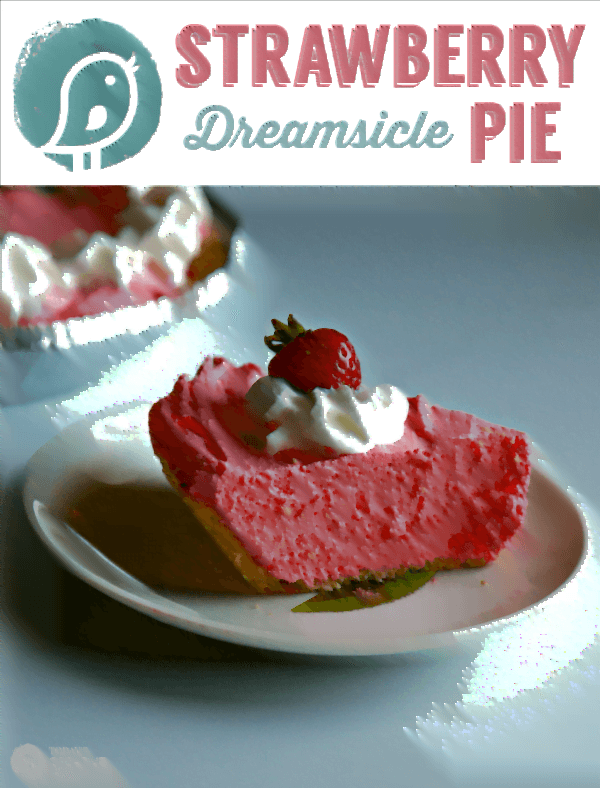 I love no-bake desserts, especially in the summer. Besides, who wants to heat up the kitchen by baking?
After letting it chill for a couple of hours, I surprised my husband with this gorgeous pie after dinner. It's a special occasion if I make dinner AND dessert on the same night! I wasn't expecting him to love it, but I knew he'd at least like it.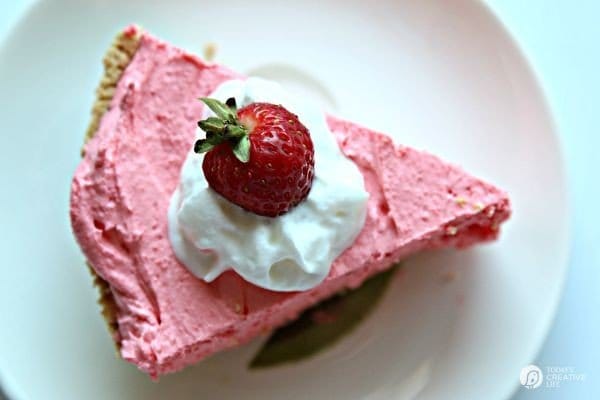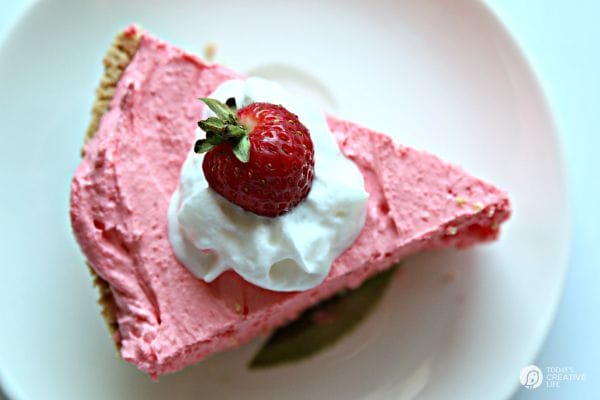 Well…….. He LOVED it and I was the one that just liked it. Don't get me wrong, it was still delicious…… I just didn't find myself wanting to eat it for breakfast the next day. 🙂 He however had 2 pieces the next night too!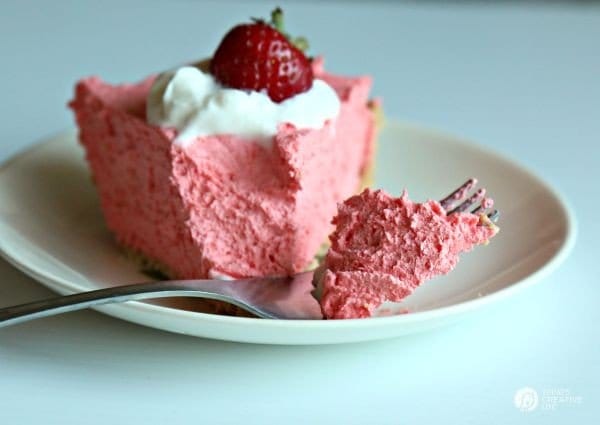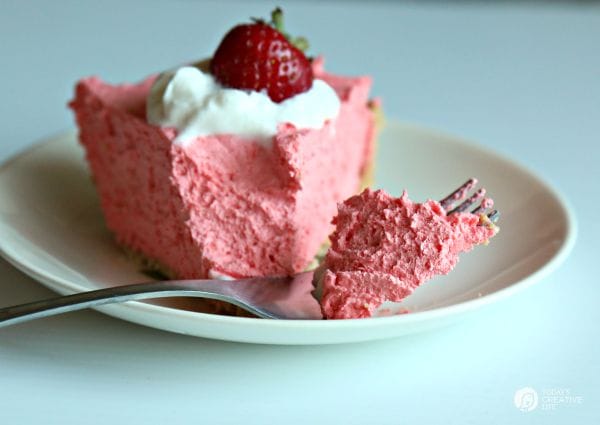 This recipe uses non-dairy whipped topping, like Cool Whip. It uses half a carton, with the intention of using the left over to spread across the top, but since I only had a half a carton, that left me with no left overs. But we did have the spray whipped cream, so we used that for a quick dollop.
I'm also thinking about adding chopped strawberries the next time I make this, and yes, I'll make it again. Because when my husband likes something, he will buy those ingredients while grocery shopping (yes, he does most the shopping) every single time for the next month.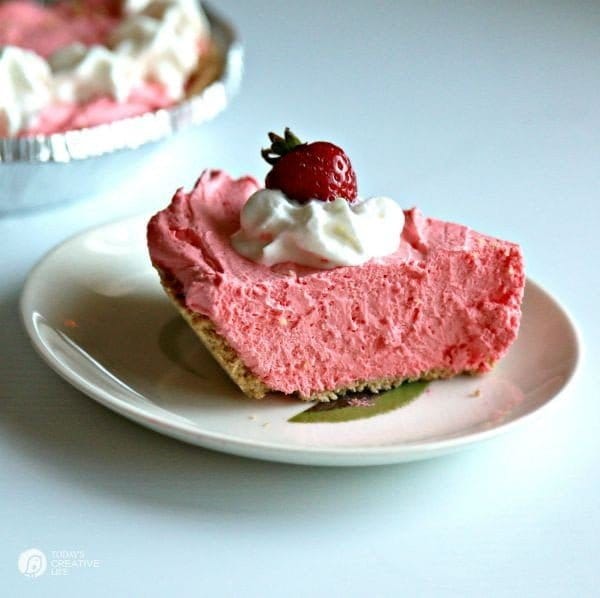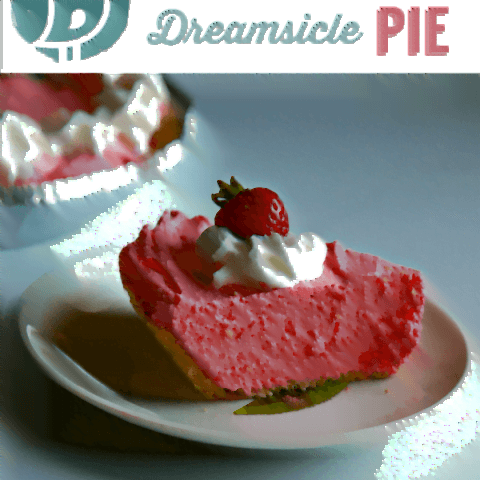 No Bake Strawberry Dreamsicle Pie
Yield: 8
Prep Time: 10 minutes
Total Time: 10 minutes
I used strawberry jello instead of orange. I also think chopped up strawberries added to the mixture would be fantastic!
Ingredients
Cream Cheese 8 oz.
Cool Whip 12 oz.
1 cup orange juice
Instant Vanilla pudding 4 oz.
Strawberry Jello 4 oz.
1 pre-made graham cracker crust (the chocolate crumb crust would also be great!)
Instructions
Take the cream cheese out of the fridge to soften about 20 min before.
Using an electric mixter, beat the cream cheese on high to make it nice and smooth.
Add juice, pudding and jello - beat until well blended.
Stir in half of the cool whip and use the rest for the topping.
Notes
Since I only had a 1/2 a carton of whipped topping, I didn't have any left over for the topping. It was still delicious.


I've got a lot of Sweet Treat ideas on my
Sweet Treats Pinterest board.
Also….. here's a couple recipes that don't require you to use your oven!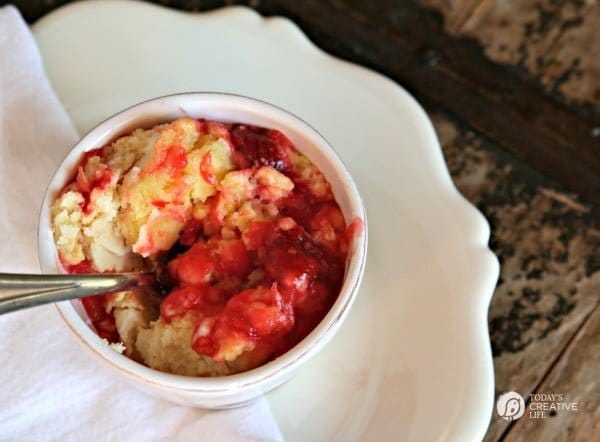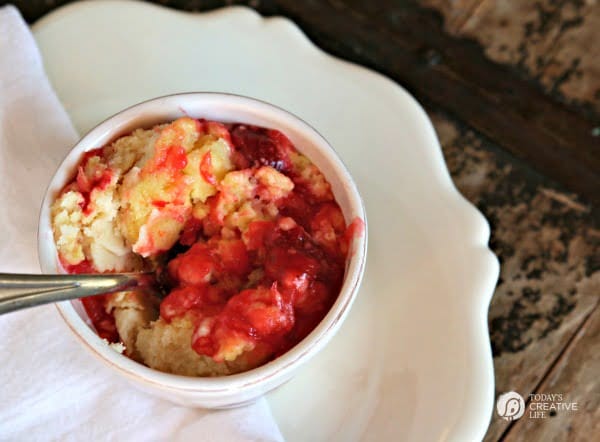 Crock Pot Strawberry Dump Cake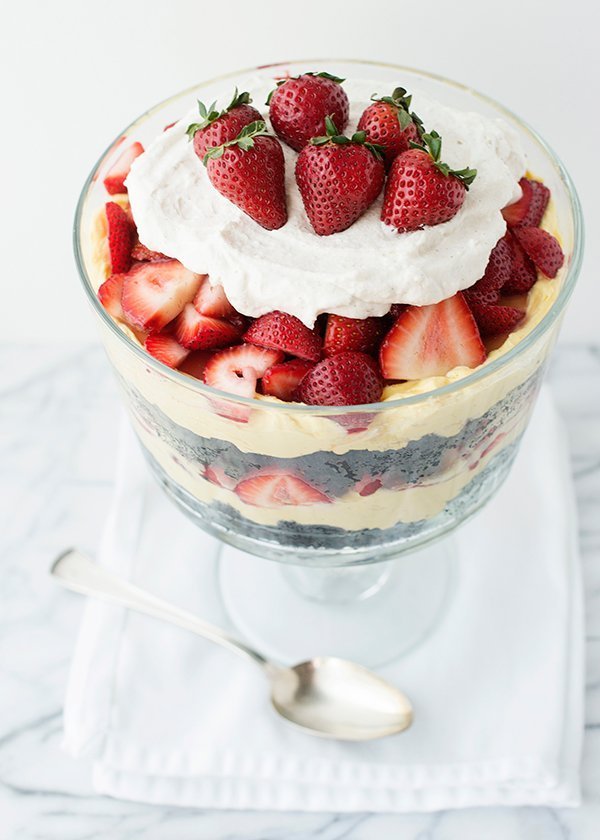 Chocolate Covered Strawberry Trifle