This easy to make No Bake Strawberry Dreamsicle Pie recipe made with a graham cracker crust, Cool Whip, strawberry jello, cream cheese and more. It's creamy, fresh and light, making it a perfect summer dessert.
When I saw the Orange Dreamsicle Pie, I swear a bell went off in my head! I was sure I had all the ingredients, and quickly realized I didn't have the orange jello, but I did have strawberry and I only had 1/2 of a carton of cool whip! I just had to make it work! I figured a No Bake Strawberry Dreamsicle Pie would be just as tasty, if not better than an orange dreamsicle pie, and besides, who needs Cool Whip across the whole top anyway. It turned out perfect!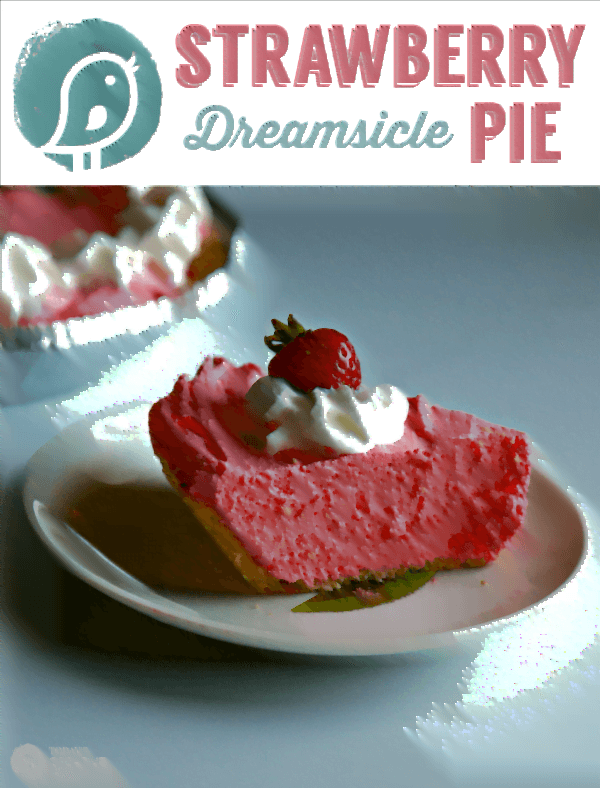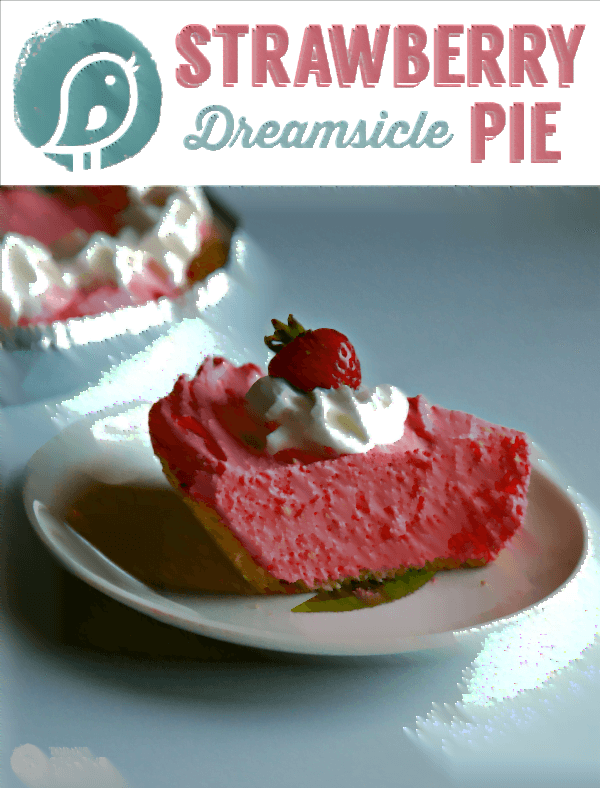 No-Bake Strawberry Dreamsicle Pie Recipe
I love no-bake desserts, especially in the summer. Besides, who wants to heat up the kitchen by baking?
This dreamsicle pie takes little time when looking for a simple dessert for dinner or a potluck.
After letting it chill for a couple of hours, I surprised my husband with this gorgeous no-bake pie after dinner. It's a special occasion if I make dinner AND dessert on the same night! I wasn't expecting him to love it, but I knew he'd at least like it.
Well…….. He LOVED it and I was the one that just liked it. Don't get me wrong, it was still delicious…… I just didn't find myself wanting to eat it for breakfast the next day. 🙂 He however had 2 slices the next night too!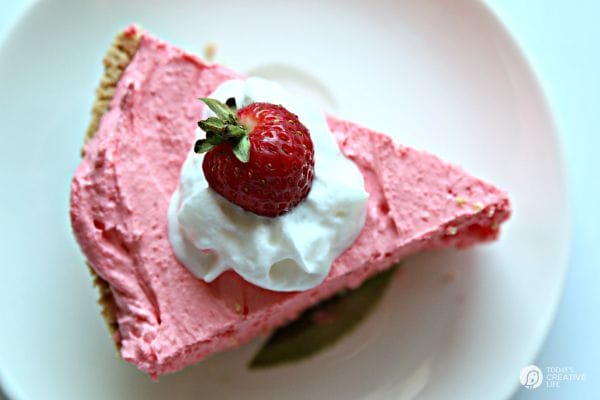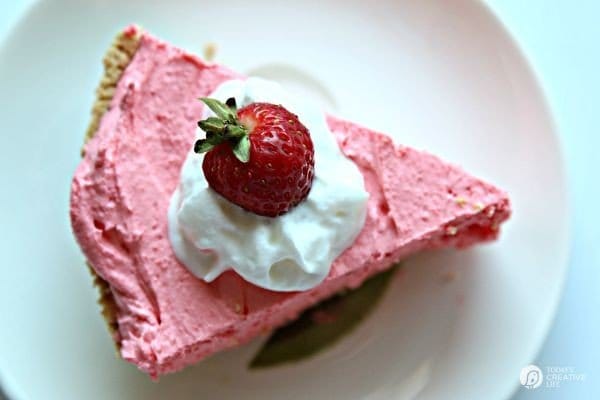 Strawberry Dreamsicle Pie Ingredients
You'll need the following:
Non-Dairy Topping
Strawberry Jello
Cream Cheese
Vanilla Pudding
Orange Juice
Graham Crackers for crust.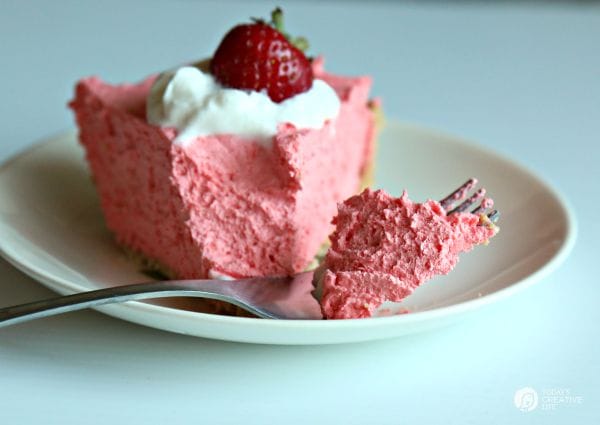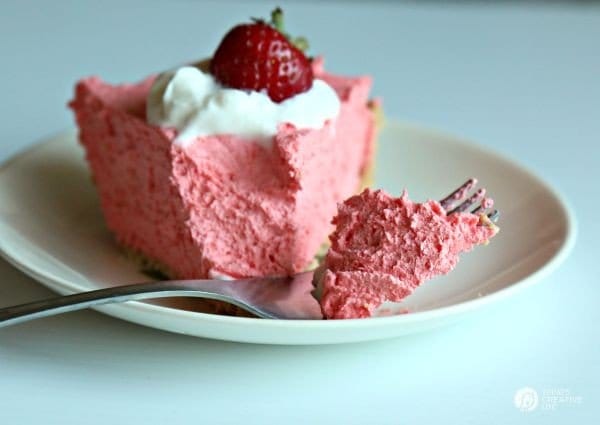 No-Bake noDreamsicle Pie Variations
Fruit Options
Since the flavor comes from Jello, you can pretty much use any flavor you desire. Try using these favorites listed below.
Raspberry
Orange
Lime
Lemon
Cherry
Pineapple
Black Cherry
Depending on what you choose, will determine what you want to garnish with.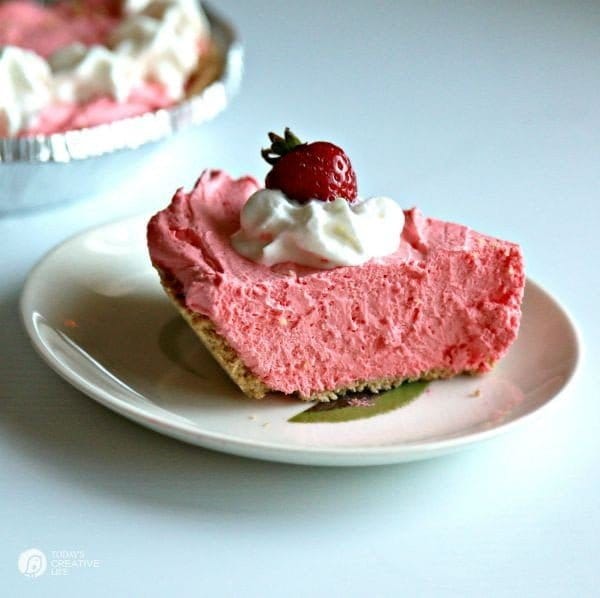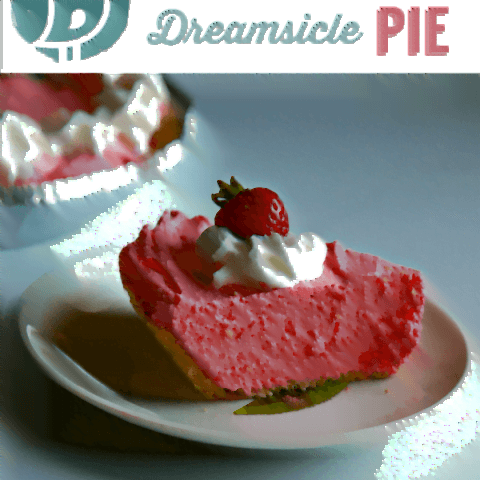 No Bake Strawberry Dreamsicle Pie Recipe
Yield: 8
Prep Time: 10 minutes
Additional Time: 2 hours
Total Time: 2 hours 10 minutes
Creamy, fresh and light, making it a perfect summer dessert
Ingredients
Cream Cheese 8 oz. - Room Temp
Cool Whip 12 oz.
1 cup orange juice
Instant Vanilla pudding 4 oz.
Strawberry Jello 4 oz.
1 pre-made graham cracker crust (the chocolate crumb crust would also be great!)
Instructions
Using an electric mixer, beat the softened cream cheese on high to make it nice and smooth.
Add juice, pudding and jello - beat until well blended.
Stir in half of the cool whip and use the rest for the topping.
Notes
Try different flavors by swapping out Jello varieties.
Nutrition Information
Yield 8
Serving Size 1
Amount Per Serving
Calories 392
Total Fat 27g
Saturated Fat 16g
Trans Fat 0g
Unsaturated Fat 8g
Cholesterol 29mg
Sodium 240mg
Carbohydrates 35g
Fiber 0g
Sugar 22g
Protein 4g
Enjoy this fluffy and
delicious pie recipe
.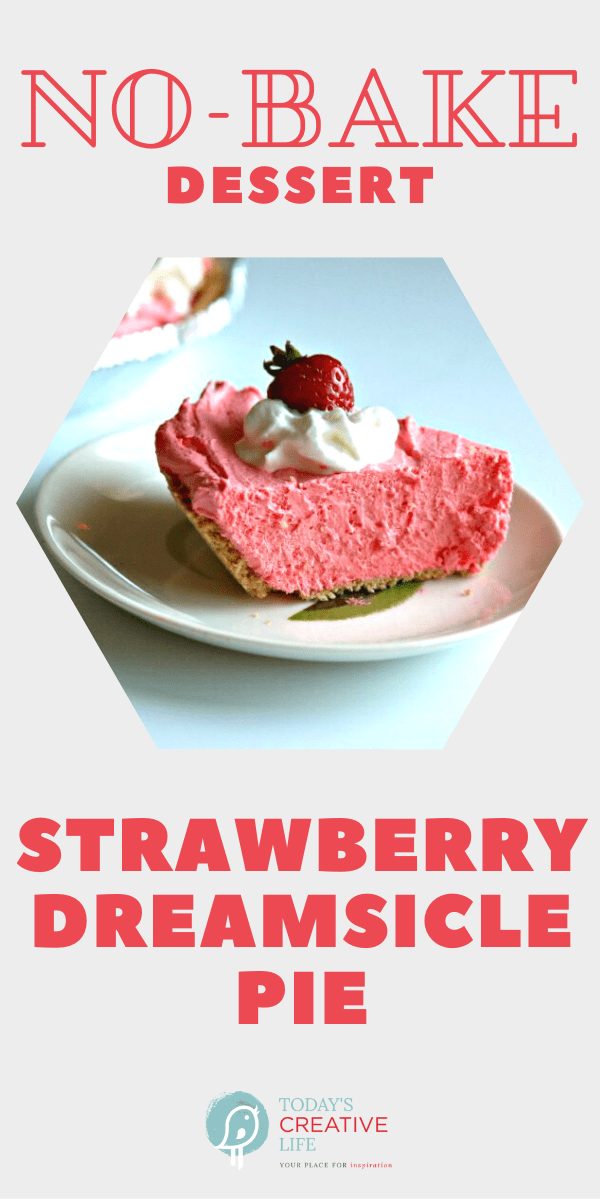 Summer Dessert Recipes
Easy to make dessert recipes perfect for summer.