There is nothing yummier than homemade Mac & Cheese! And there is nothing more loved in my kitchen than my crockpot, so why not combine the two for homemade crockpot Mac and Cheese? If my son had his way, he'd eat mac and cheese for every meal. This was the perfect meal waiting for us after an afternoon of soccer in the NW weather. Comfort food at it's best. Warm and creamy.
Crockpot Mac and Cheese Recipe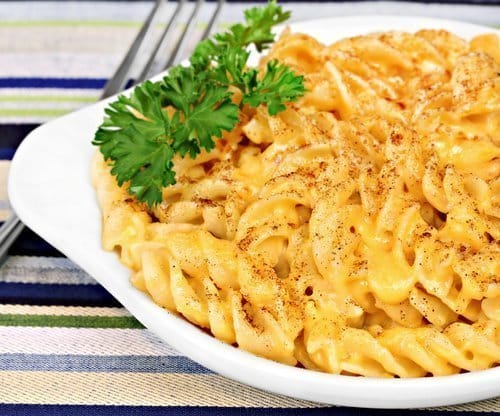 I knew this crockpot meal wouldn't be the type to put in the crockpot and leave for 6 -8 hours, unlike the slow cooker lasagna I make, this one cooks within 1 1/2 to 2 hours……..that's why it was perfect to make while we were at soccer.
I scoured a few of my favorite sites (six sisters, crockpot365 and seeded at the table) and combined and reworked the recipe for what I had on hand. It was DE.LI.CIOUS ! It was very rich, almost better for a side dish rather than the main course like we had for lunch. I suppose had I been a good mom and served a salad with it, it would have been healthier than just serving a heaping bowl of Mac and Cheese for lunch……. but you don't always make the best decisions when you're cold, hungry and tired. Good thing we weren't wet too……..who knows what would have happened.
Crockpot Mac and Cheese – Slow Cooker Sunday
Ingredients
4 tablespoons butter
1 teaspoon sea salt (regular will work just fine)
1/2 teaspoon garlic granules or powder
1/4 teaspoon dry mustard
1/4 teaspoon white pepper (I'm sure black would work fine too)
1 can (12oz) evaporated milk
1 cup 1% milk
1 can (10 3/4 oz) Cheddar cheese soup (I used campbells)
2 1/2 cups shredded cheddar cheese (I mixed white cheddar and regular)
3 cups uncooked rotini pasta (I use Dream Fields Pasta for lower glycemic)
Instructions
Spray your crockpot with cooking spray before adding ingredients.
Place your spices, milks and soup into your crockpot and whisk gently. Melt butter and add to mixture, stir.
Add your shredded cheeses
Dump in your uncooked pasta and stir
Cook on high for 1 1/2 to 2 hours
Had I been home, I would have checked on this after an hour and pushed the noodles down into the sauce to keep a few on the top from getting crunchy.
Be creative! You can experiment with using other cheeses. Gruyere cheese, Gouda or a bit of Parmesan would also be great. I love the white cheddar from Trader Joes that's grass fed from cows in New Zealand…….makes me feel like my meal is a little healthier. I use the Dreamfields Pasta
because it's designed for slower absorption and is lower glycemic. It's the only pasta we eat. My son and husband couldn't tell it wasn't regular. I think they
should hire me as their spokesperson.
This would also go really well with my Easy Lemon Herb Baked Cod.
If you're a purist, others have used sour cream or greek yogurt instead of the soup to make their Crockpot Mac and Cheese.
---
More Crockpot Recipes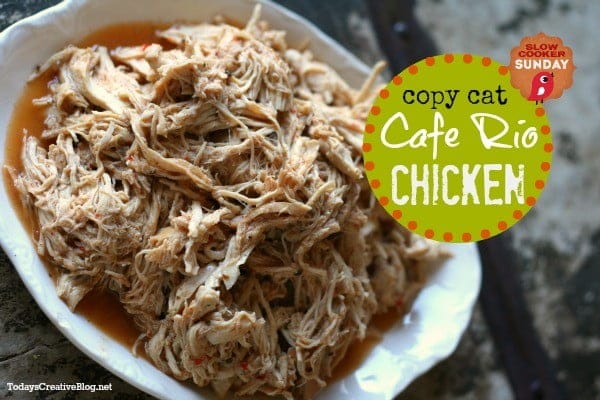 Copy Cat Cafe Rio Chicken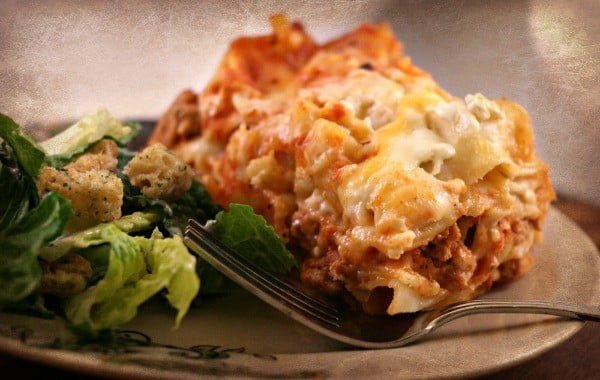 Crockpot Lasagna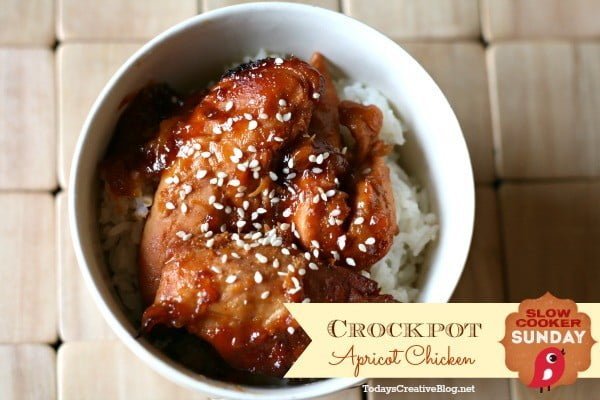 Crockpot Apricot Chicken