I've got 12 cool bedroom ideas for boys that will help you transform your little guy's room into an amazing space! Creating a boy bedroom can be overwhelming, but I've got several ideas for the perfect color scheme and budget-friendly design ideas.
Banning them to their room will never be a punishment, you'll have to make them mop floors or clean the bathroom because hanging out in their cool bedroom will be way too enjoyable!
Cool Bedroom Ideas for Boys
Last April I tackled my son's bedroom which had been in limbo for a couple of years. I started updating his bedroom, then lost steam…. it happens. Coming up with cool bedroom ideas for boys is hard!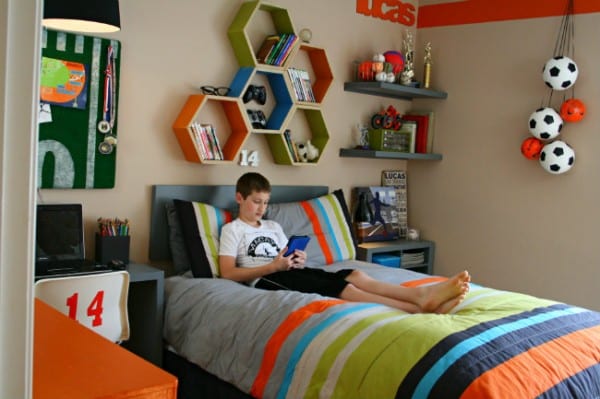 When I started with the Lowe's Creative Team, this was my first project! I had a $300 budget and my best designer friend ready to work. Aaron Christensen and I go way back, so it was so enjoyable to help him work his magic! He created custom side tables, a desk, and a headboard all from doors found at Lowes. My son LOVES his room to this day. You can see the full post, or just skip to the details. I get asked ALL the time where I got his bedding. Sadly it's no longer available from Target, but if you search my affiliate link for Striped Boy Bedding on Amazon, you'll find a lot of choose from.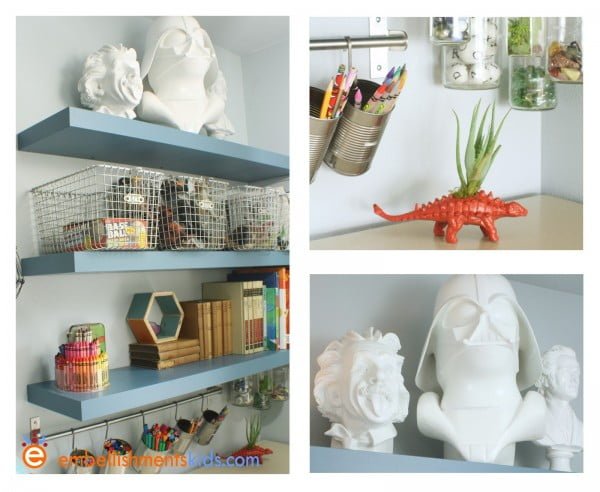 Speaking of Aaron, he's a creative genius. It's no wonder he designed the Genius Boy Bedroom. I'm sure you've walked past Aaron's work in Restoration Hardware, Target, Pottery Barn Kids….etc…….. he really is that good! He has several ideas on his site to help you update your child's bedroom. I'm so happy he's my friend! (pssst…….we used to teach hi-low aerobics together…..snicker)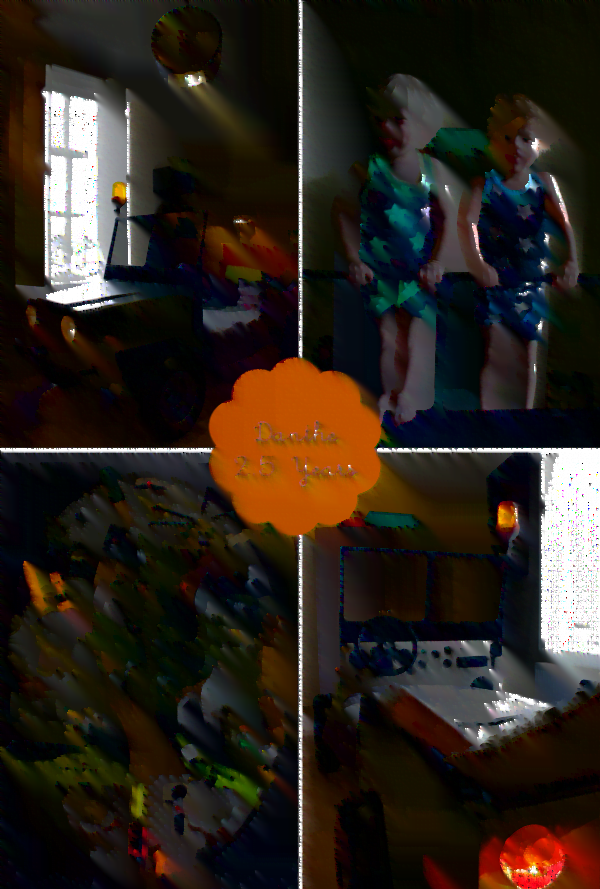 What boy isn't going to be excited to sleep in a converted jeep? WOW! Oh, the dreams he would have about exploring the world! I LOVE her wall/ light sconce. This room was designed by the talented Ursula from Room to Bloom. Another unique idea for the younger crowd is a Toddler Floor Bed.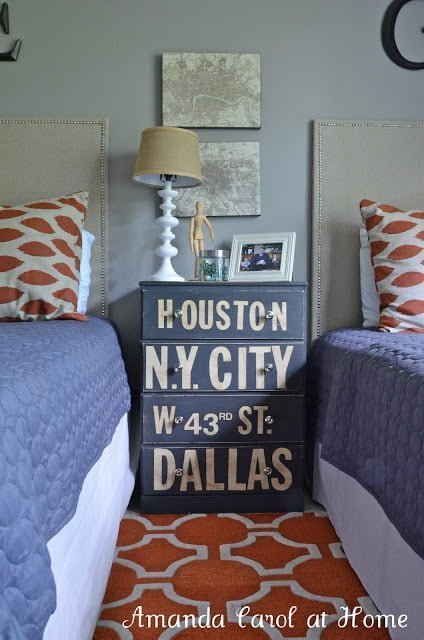 Travel Boys Bedroom Idea
Sometimes all you need is a statement piece like this dresser to pull the room together! Tie in the area rug and pillows and you've got yourself a simple but dynamic boys bedroom! Amanda Carol at HOME did an amazing job!
Flying Planes Boy Bedroom
Little boys love planes! This vintage-inspired room is perfect! From the luggage tag lampshade to the pallet headboard…to the electrical tape trail…oh, but that map wreath. This is one of the best cool bedroom ideas I've seen!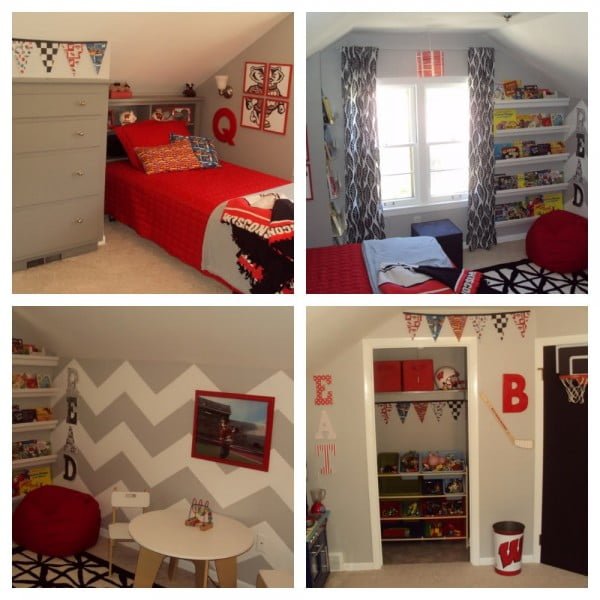 Great colors! Balancing Home created a lot of usable space in her son's room! A great wall for a design punch and that built in dresser is amazing!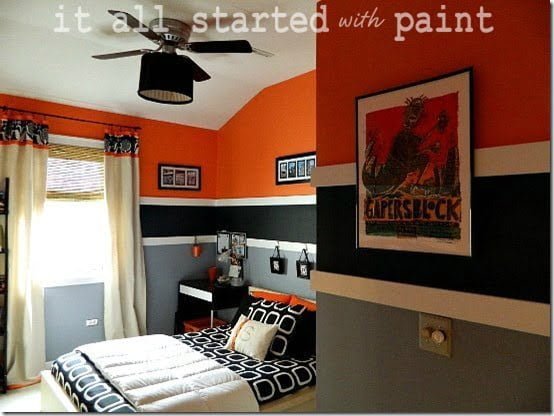 This is exactly where I was! Transitioning from little boy to big boy bedrooms is challenging. I'm sure her teen son is in LOVE with his new space! It All Started with Paint pulled it all together!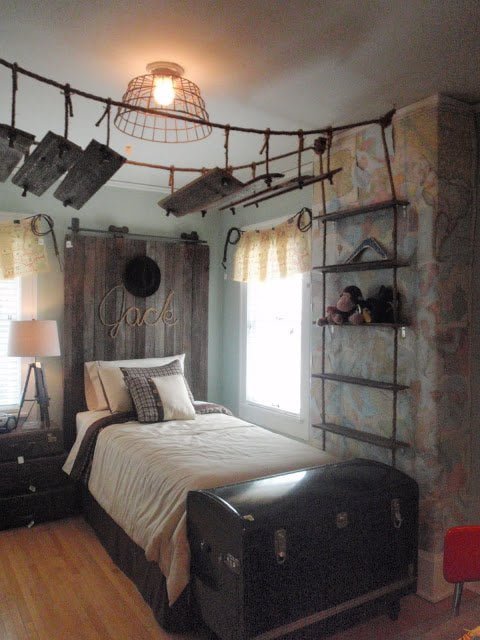 This rustic bedroom was found in a boutique by Hammers and High Heels. I would have taken photos too!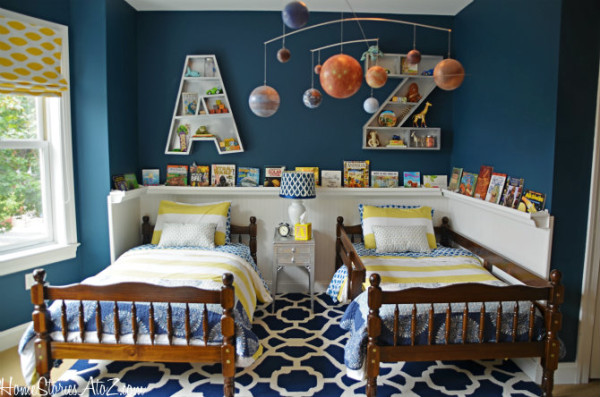 Beth from Home Stories from A to Z created an amazing space for her little guys. She blends all things boy with a great sense of design!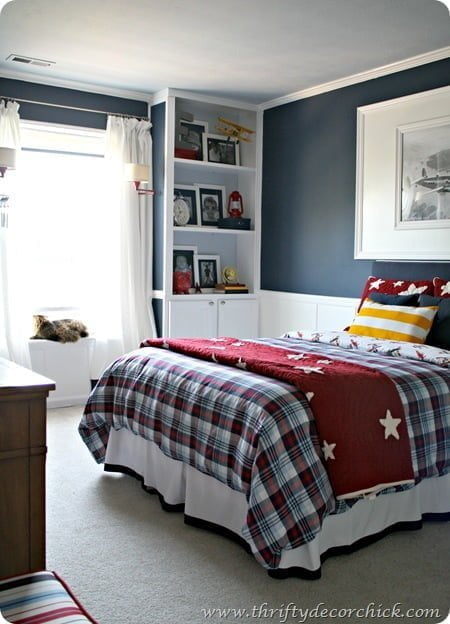 Sarah from Thrifty Decor Chick pulled together a great space for her son. Simple colors, simple design make a fantastic and comfortable bedroom!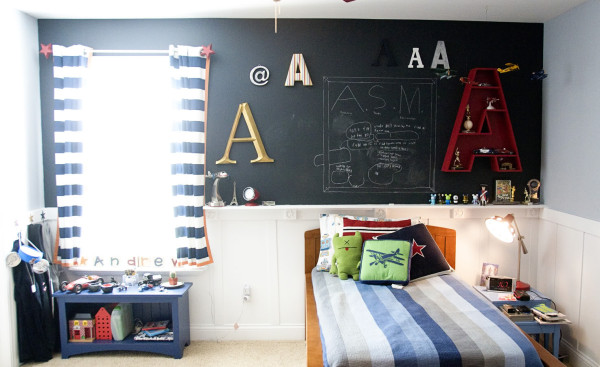 Polka Dot Chair decided on a chalkboard alphabet statement wall to pull together her son's bedroom! I love it! And I bet he does too.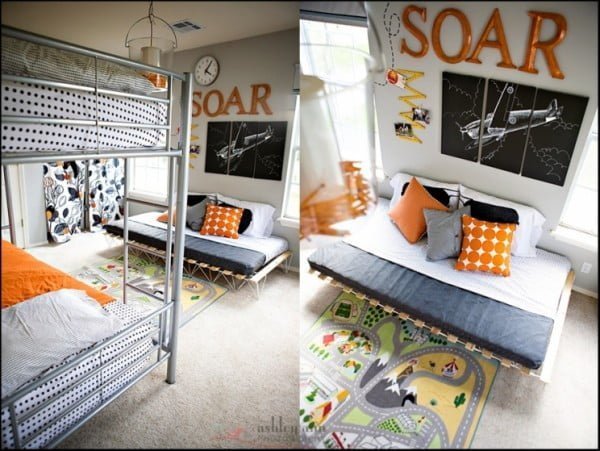 Under the Sycamore designed a room to match her boys' energy! Lots of colors, lots of action……so many details!
Hopefully, some of the mystery has been solved in helping you design the perfect boy bedroom for your little guy! For more ideas, explore my Boy Bedroom Ideas Pinterest Board. Got girls? I've got a Girl Bedroom Ideas Pinterest board too!
Looking for Boy Birthday Ideas? I've got a few.
---
Decorating Ideas for Boys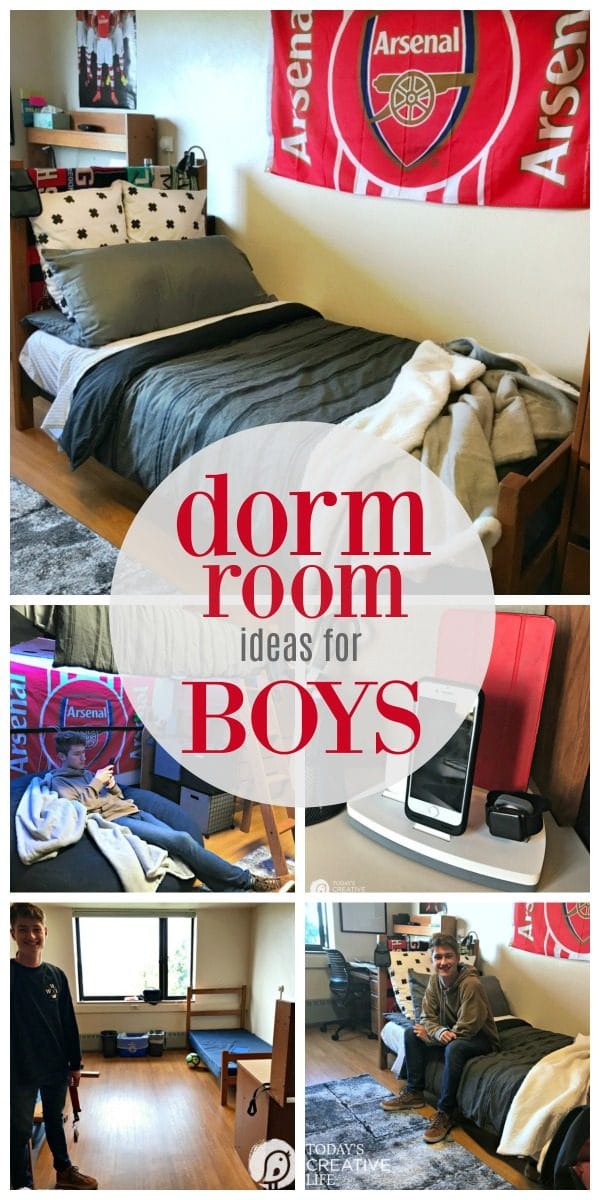 Dorm Room Decor for Boys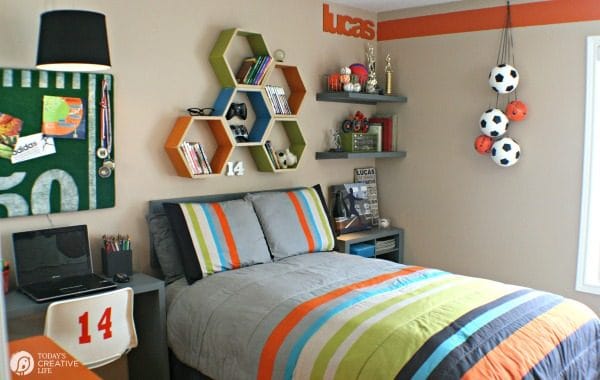 Boy Bedroom Makeover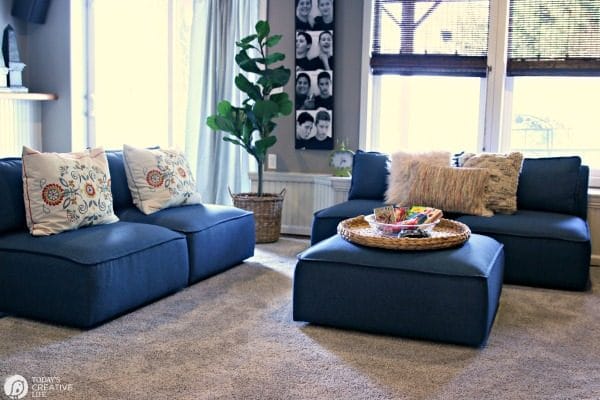 Finished Basement Teen Hangout