This recipe for Homemade Hot Dog Chili Sauce from Amy will make any Summer event better! Ground beef, onion, garlic, ketchup and all the seasonings make this the best no bean hot dog chili sauce recipe a family favorite! Set up a simple hot dog bar with all the toppings for a fun and easy party. My Crockpot BBQ Meatballs or my Slow Cooker Sloppy Joes are also crowd pleasers!
Hi, I'm Amy from Atta Girl Says, where I share crafts, recipes, decorating projects and other ideas to make your home brighter and your heart lighter. One of our family's favorite ways to celebrate summer is by grilling out on our beautiful new patio, and today I'm sharing my recipe for homemade hot dog chili. I hope you enjoy it!
Homemade Hot Dog Chili Recipe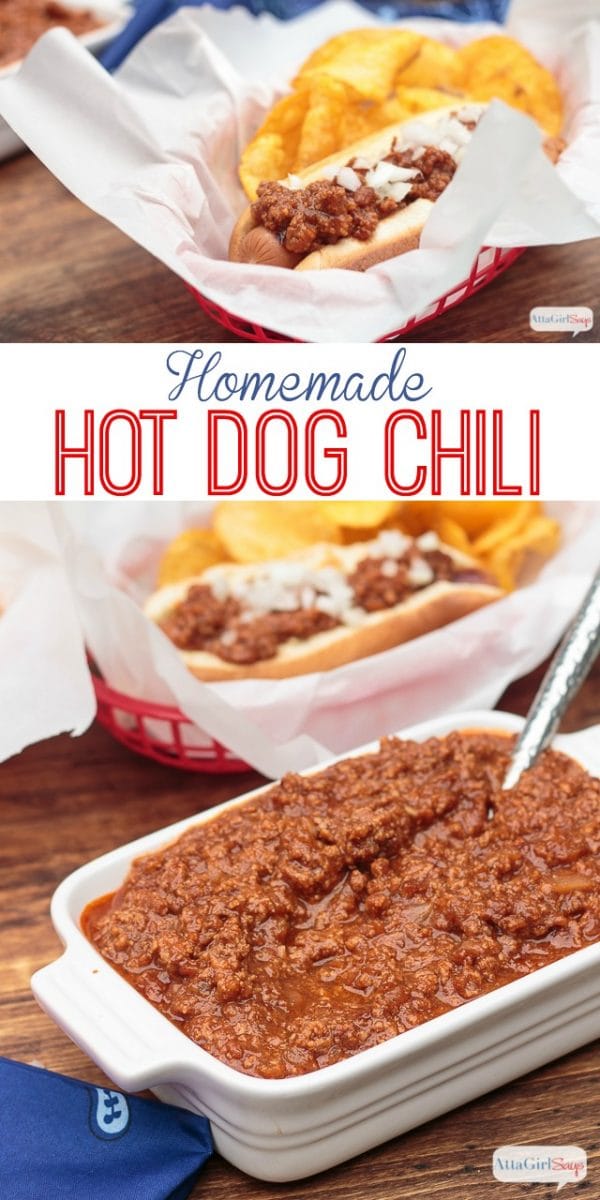 Once you try this chili sauce recipe, you'll never buy canned chili again.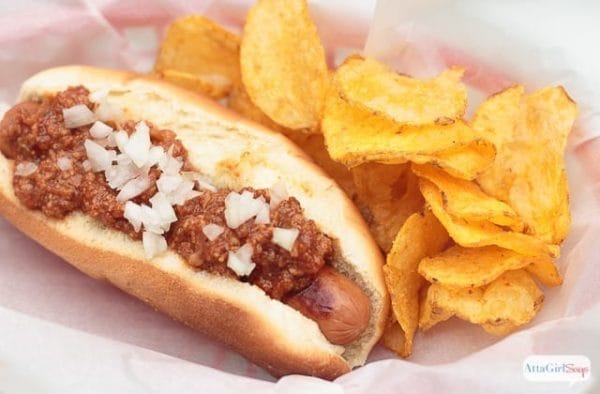 My husband loves his hot dogs served Carolina style — with chili, slaw and onions.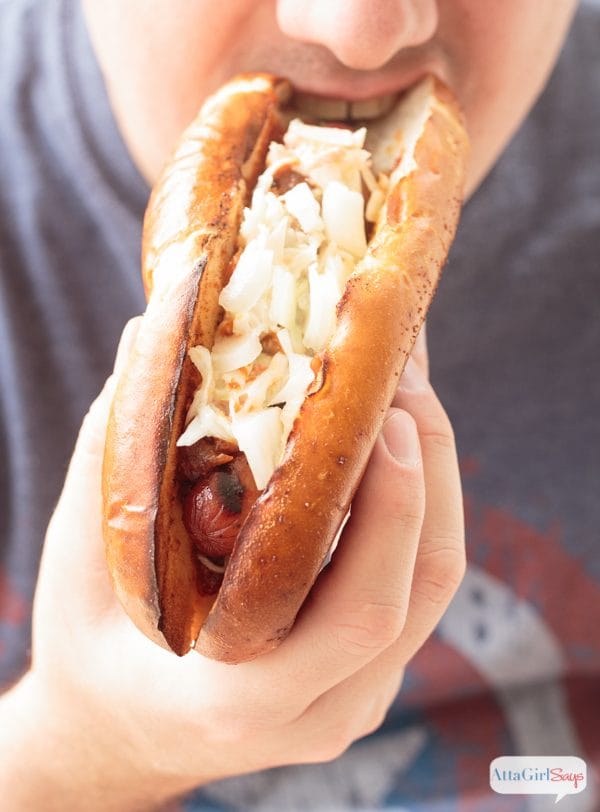 I love to slather this chili sauce on homemade brats with pickle relish and spicy mustard. It's also great on hamburgers.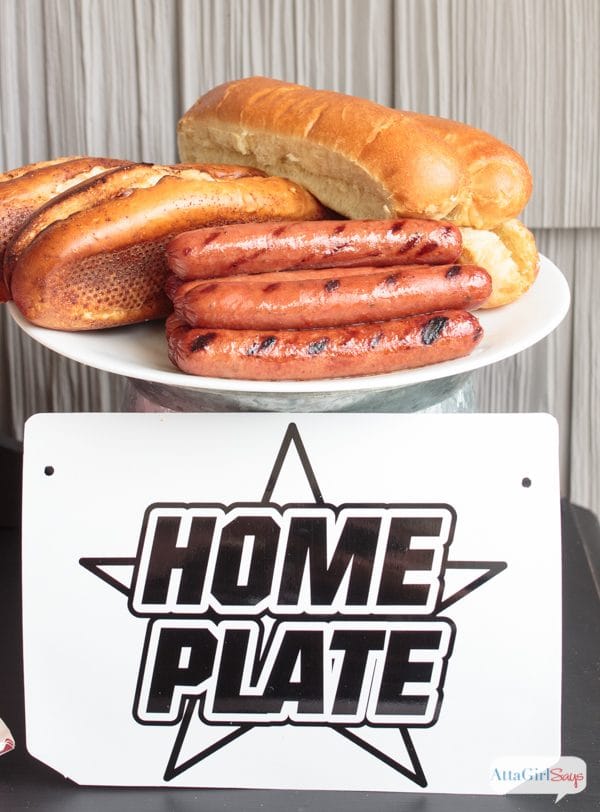 Can you Freeze Hot Dog Chili Sauce?
Yes, you can! Whenever I make this hot dog chili recipe, I cook a big batch and freeze the leftovers in individual dinner-sized portions. We freeze the leftover homemade hot dog chili sauce flat in quart-size bags for easy storage and thawing.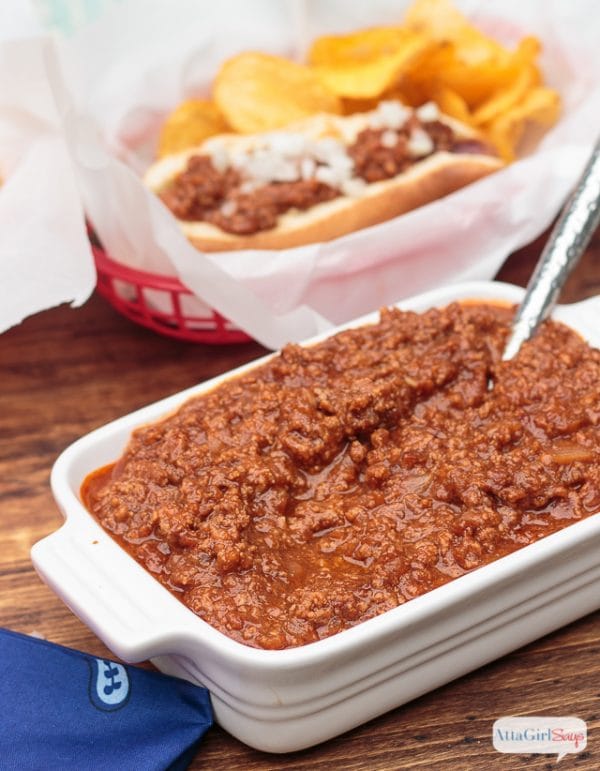 How to Make Hot Dog Sauce
In some parts of America, people refer to chili as hot dog sauce. That's due to the texture, which is much finer than the meat-and-beans style chili, which is great from a bowl on a cold day. This chili sauce is a condiment, like ketchup or mustard, that you spread on top of your hot dogs. So, you don't want the beef chunky your hot dog sauce. This is also why most hot dog chili sauce recipes will not have beans.
The best way to accomplish this is by adding water to the ground beef before you cook it.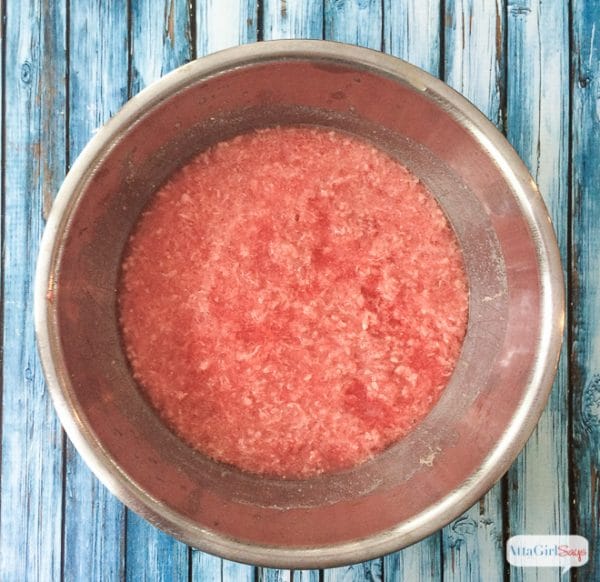 It sounds weird, I know, and it's not the most appetizing image either. But it makes for some mighty fine chili. (Double entendre intended!)
Just add enough water to cover the ground beef. Then break up with a wooden spoon. Or, if you're really gung-ho, dig your hands in and break up the meat.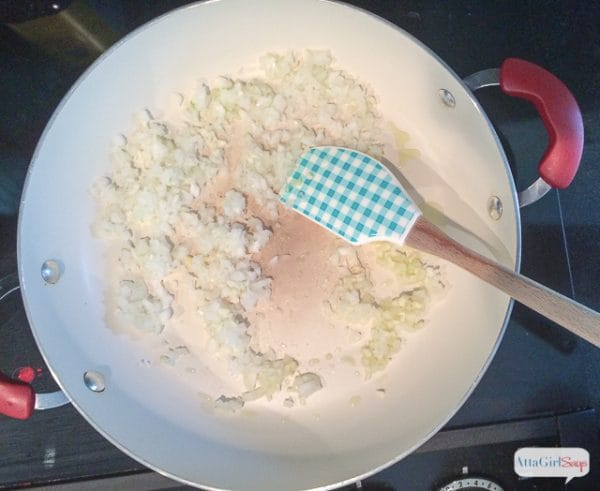 I let the ground beef soak while I'm sweating the onions and garlic. Then, I add the beef and water to the pan and let the meat brown slightly before adding the rest of the ingredients, simmering and reducing.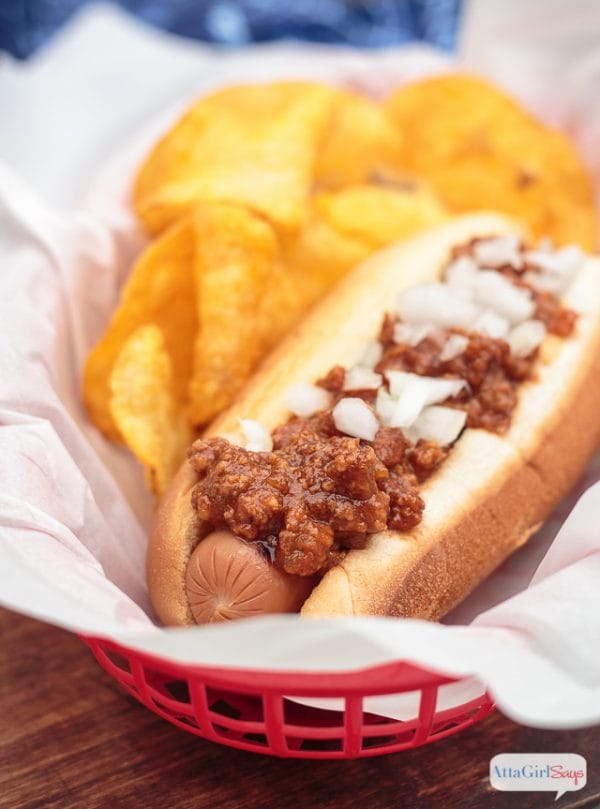 The Best Homemade Hot Dog Chili Sauce Recipe!
Can You Make Hot Dog Chili Sauce in the Crockpot?
Yes, you can easily make this recipe in your slow cooker. My friend Melissa has a great recipe for Crockpot Hot Dog Chili Sauce that you will love!

I've found that everybody has a preferred way of topping a hot dog. Some people even have rules about whether the ketchup should go under the dog or on top.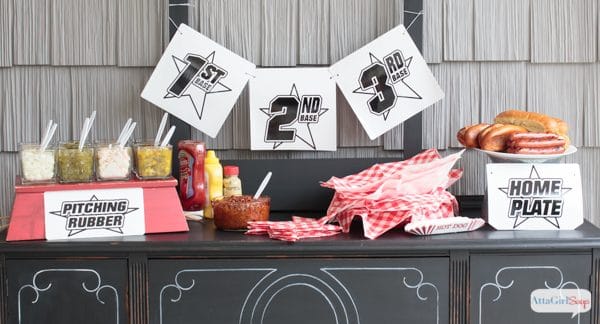 To make sure that everybody gets to have their hot dog their way, it's always fun to set up a hot dog toppings bar with everybody's favorite condiments.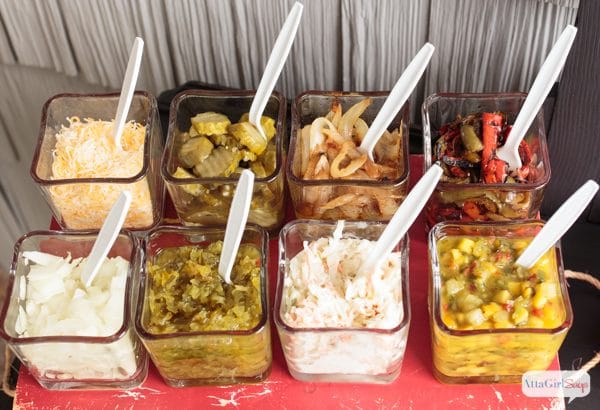 I always add a few unexpected choices, like salsa or crumbled bacon, too.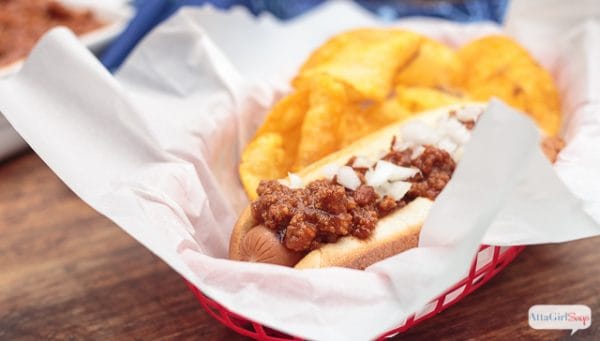 If you enjoyed this recipe for homemade hot dog chili sauce, be sure to check out my recipes for fall-off-the-bone ribs, North Carolina style barbecue and jalapeno-infused bourbon limeade.
Supper Recipes
Gather up the family and let's have supper!
Photo Credit: www.attagirlsays.com
Find out the secret for these mouthwatering BBQ ribs.
Make up a large batch of hot dogs or brats by using your slow cooker!
Hearty comfort food all in a sandwich!
Every BBQ needs baked beans!
3 ingredients is all you need!
Make this on the stovetop or slow cooker!
This pasta salad is a summer favorite.
Macaroni pasta salads are a BBQ staple.