---
DIY Paper Doily Flowers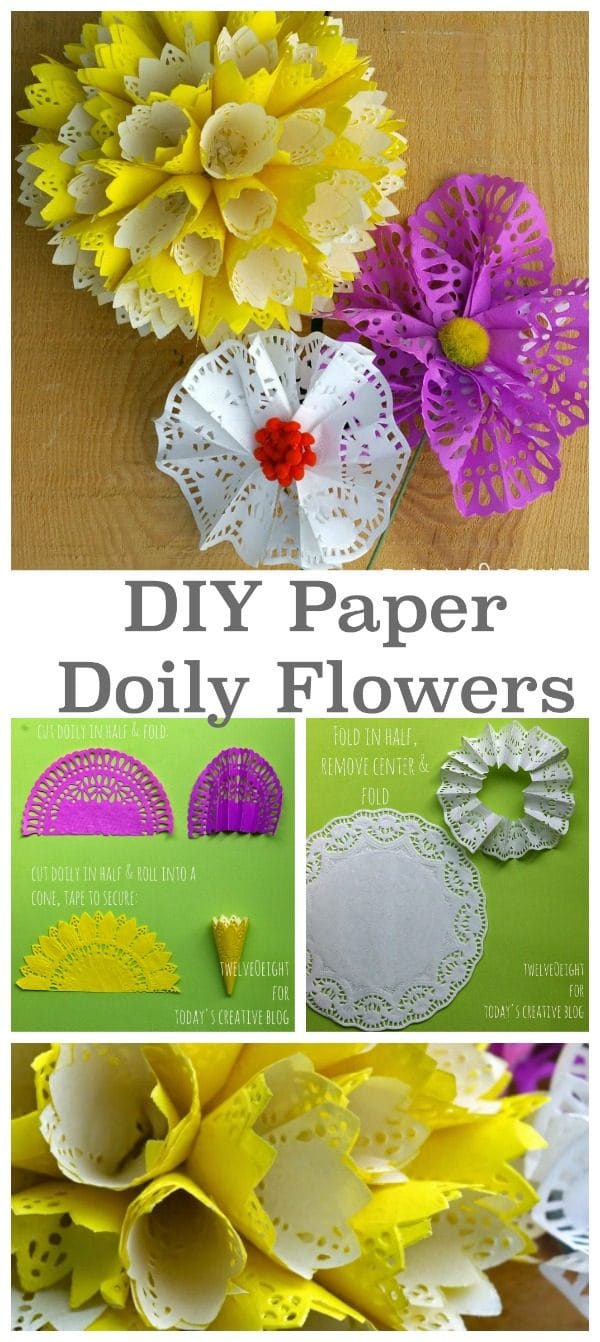 Hello TCB friends! It's Tanya and I'm sharing some fun DIY Paper Doily Flowers you can make to brighten your home, or even make a sweet surprise for someone you love. Thank you SO much for having me Kim, I love to create with you all!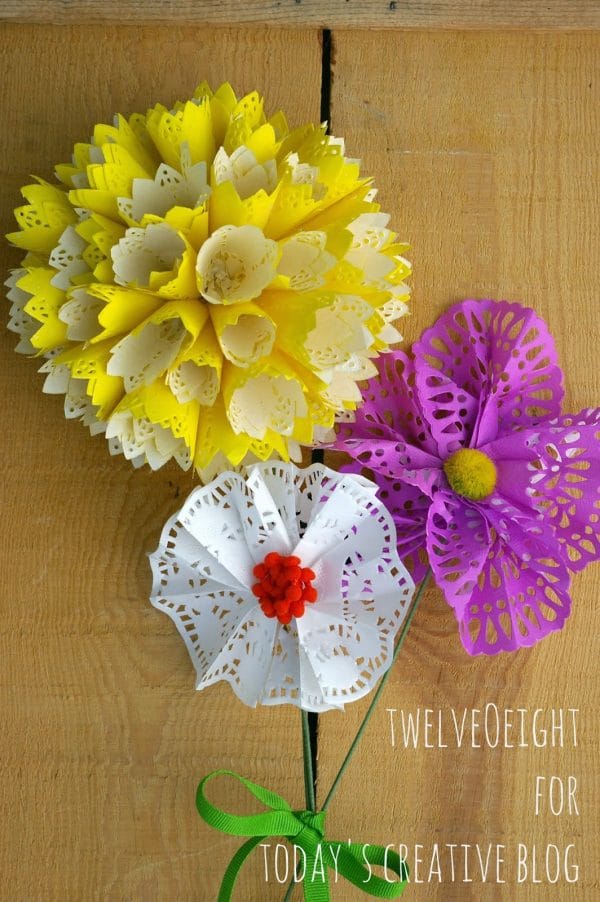 These paper flowers are not only easy to make, but depending on the supplies you use, are a thrifty craft as well. Do you grow tired of your decor and crave something new and bright this time of year?
Yeah, me too. A few new accessories can make a huge impact, so hang onto that sectional. We are gonna get crafty up in here and make something pretty.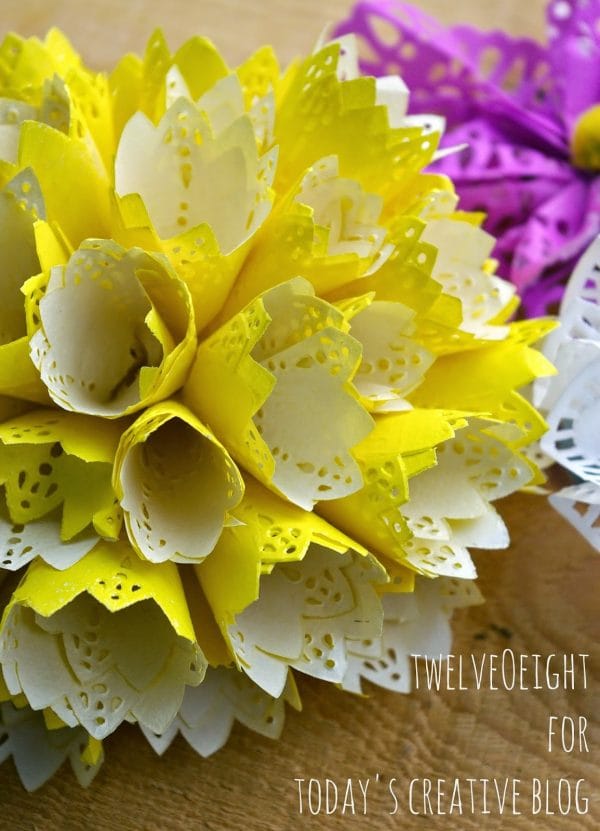 How to Make Paper Doily Flowers
Here is what I used to make these bright paper doily flowers: (Supply affiliate links are provided for your convenience.)
a variety of paper doilies (I was able to find all of these at Dollar Tree-score!) Buy Here.
Fabric covered floral stems (about $2 at your local craft store, I found these at Jo-Ann's) Buy Here.
Tape & hot glue
Small bright pom-pom trim or the fuzzy centers from inexpensive flowers (Dollar Tree)
Ribbon to tie your bouquet together, or fill a pretty vase with your new flowers too
Step 1: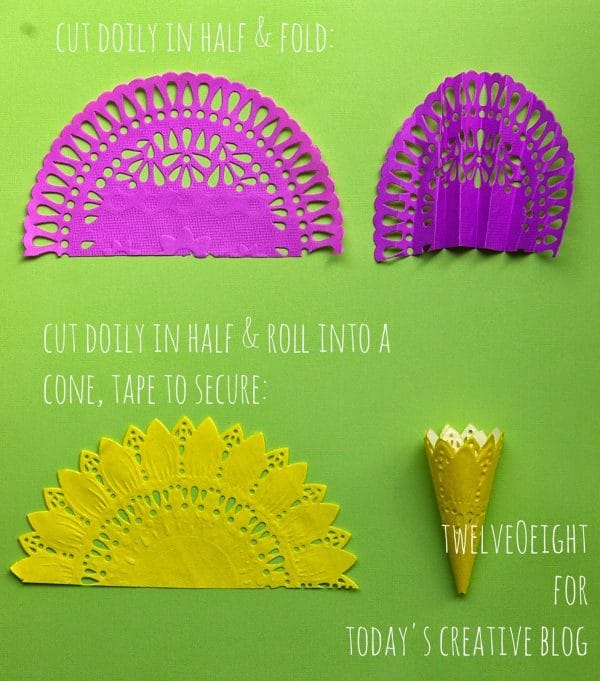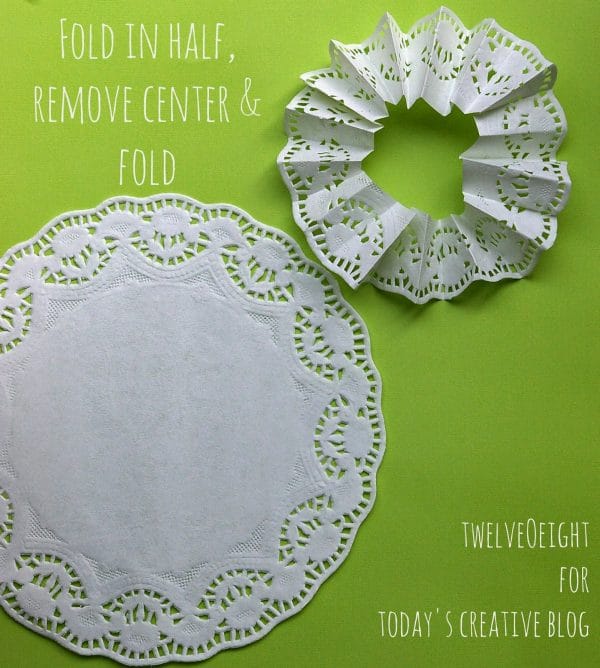 Step 2:
Using the top of each flower stem, turn it into a loop to create a base for each flower.
For the yellow flowers, you will need about 30-35 paper cones to create a flower like in the picture below and repeat the pattern, working your way around and securing with a dab of hot glue.
For the purple flower use 5-7 petals for each flower, gluing them down as you go, and add a little yellow center (you could use a button, or anything you like.)
For the little white daisies, glue the folded paper edge to the top of a flower stem and add a coil of bright trim, securing with a bit of hot glue to create the center.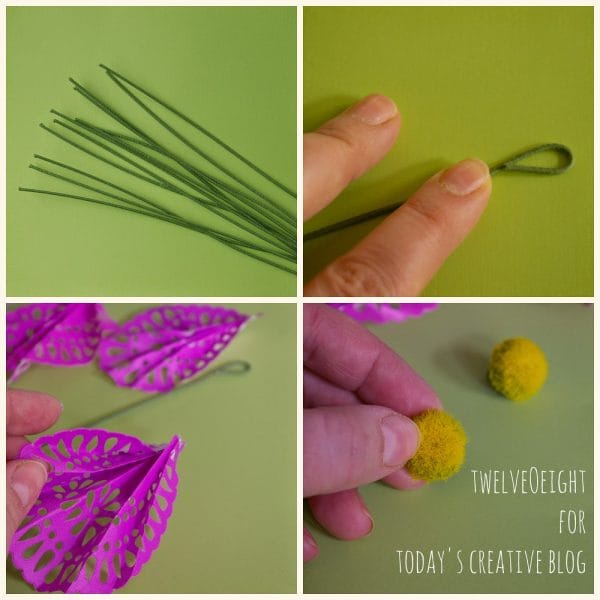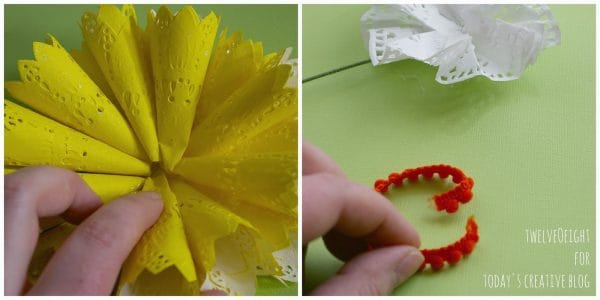 And that's it! A few easy to find components to make some bright flowers that you don't need to water, and they won't be wilting anytime soon. I would love for you to come visit and see some of my recent projects…
Thank you so much for creating with me today & Kim for sharing your creative space with me today!!
See you soon-
Supply List Links for your convenience.
Supply List Links contain affiliate links. Meaning that if you click and end up buying from Amazon, I will get a VERY small return, not even enough to buy myself a coffee, but the FTC tells me I need to let you know, so that's what I'm doing.