It's SPRING and I've got a Spring Time Free Printable from Printable Contributor Marlynn from Urban Bliss!
Spring means it's all about bringing some color into your lives, right? This free printable makes it easy to add quick decoration and you can combine it with the colorful DIY Doily Paper Flowers from yesterday.
Marlynn sent along a photo of how she's added it to her decor. Sure makes it easy to add a little vignette with a seasonal message. She also has a coordinating Spring Banner. You can grab the download from her site!
I printed out the Spring in My Step printable featured in the photo above, thinking I'd make a smaller version of this easel idea for table place-setters for Spring Time dinners or Easter. Well……..you know how we like glitter, right? Well……I guess you really CAN have too much glitter. I should have created a barrier when applying, but what's done is done.
Shortly after seeing Marlynn at a luncheon in downtown Portland, I stopped by a friends house to pick up a box of white tiles she no longer wanted. Can you imagine not wanting white tiles? Sheeesh.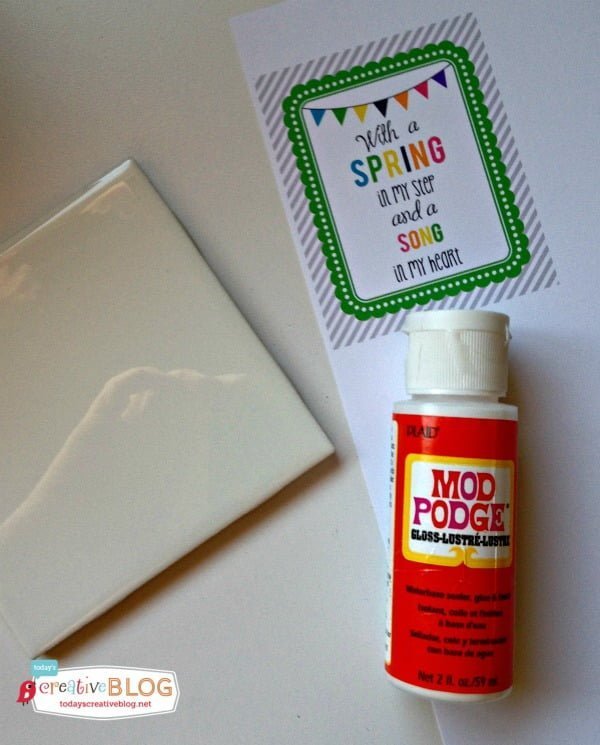 I came home in all my excitement, grabbed a tile, grabbed some mod podge, printed off one of the spring printables in a smaller scale and got to work.
I applied Mod Podge Gloss to the tile.
I placed my trimmed printable on top of the mod podged tile
I applied mod podge gloss to the top of the printable and noticed it was smudging just a little……which is not typical for HP ink. So I quickly messaged Amy from Mod Podge Rocks (the perks of knowing the author of Mod Podge Rocks book) and asked her what I did wrong. She suggested using the Mod Podge Acrylic Sealer on the printable first, but since I didn't have any, I ignored the smearing.
Then I got a great idea to put some glitter around the edge, except I didn't use a barrier like a business card to stop the glitter from getting all over the printable………but you can't see the smudging now…….so who's really the genius here?
I still like it. If I make more, I'll go buy some sealer.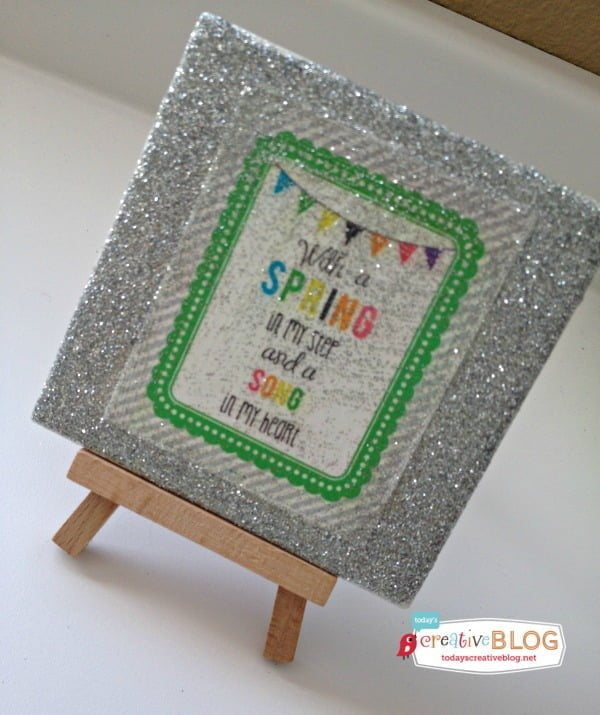 Then I thought they'd also make adorable tags.
So I printed it off even smaller……and made a cute tag for a cute bag.
Wouldn't these be a cute gift? Add a cookie, a gift card or anything inside.
Print off your own and see where your imagination takes you.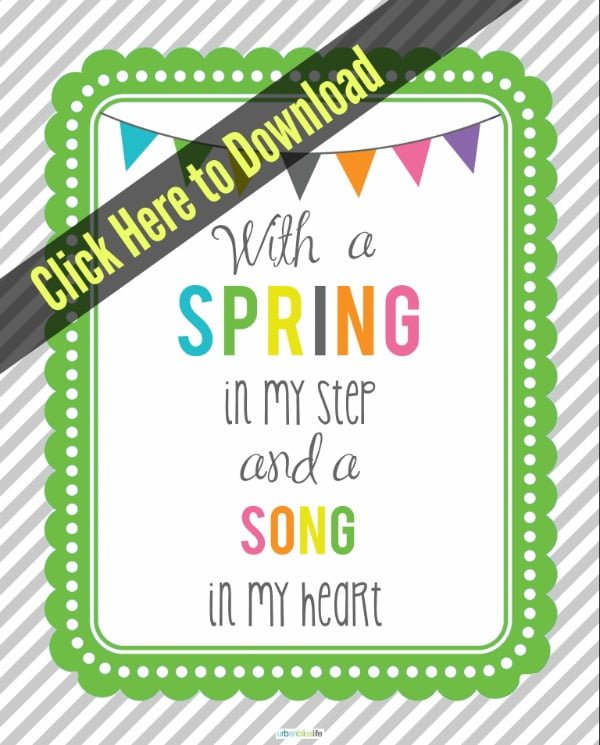 Supply List:
Free Printable
Mod Podge
Mod Podge Sealer
Glitter
Foam Brush
Ceramic Tile
Like Printables? Follow my Printables Pinterest Board.
Follow Kim Demmon (today's creative blog)'s board Printables on Pinterest.


This post contains affiliate links for supplies.