Here's a simple and much different gift idea for Teacher Appreciation Week. You'll need nuts in any variety, a glass mug or jar, and a clear cellophane bag and ribbon.
I'm so excited to sharing a fun teacher gift for Skip To My Lou's Teacher Appreciation event! She has more ideas than anyone, so if you're looking for teacher gift ideas…..Skip To My Lou is the place. Maybe you're visiting from Skip to My Lou and you're looking for the Free NUTS printable that goes with my gift idea. Keep reading. My teacher gift will be live on Skip to My Lou tonight.
I shared a not-so-traditional gift, some may think it's even a bit edgy. It's certainly not edgy here in the Pacific NW where Microbrew pubs are very popular. Beer crafting is BIG here. It's a science. My son also has mostly male teachers so it's nice to give a few male teacher gift ideas. Last year I did an Adventure pack which was fun too.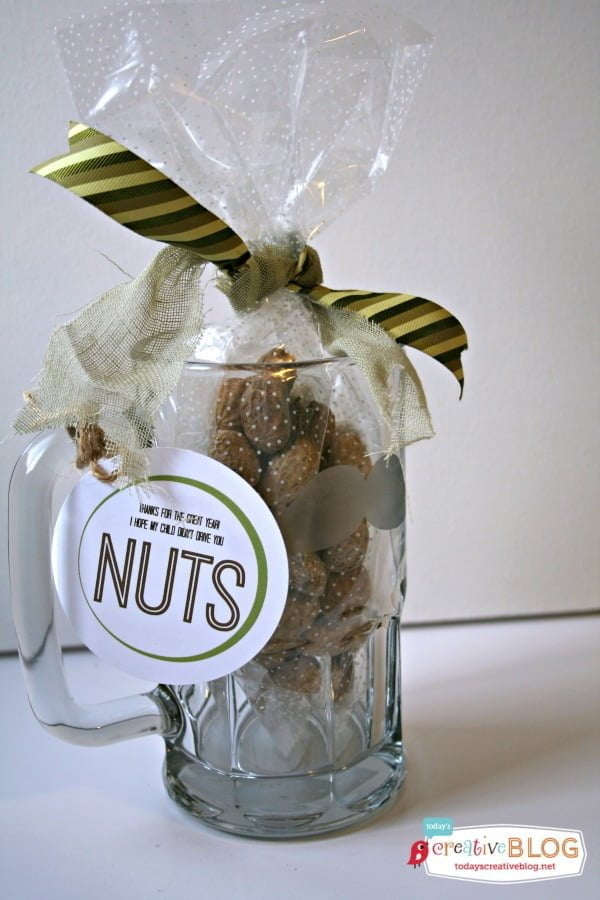 I made an etched glass mustache beer mug with a funny back story, so this is perfect for my son's teacher. I whipped up a fast printable you can download if you're wanting to make this too.
SIGN UP FOR FREE PRINTABLES BELOW
ALREADY have your password? Head straight to the Free Printable Vault.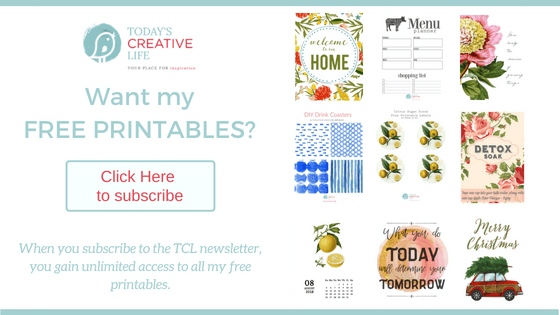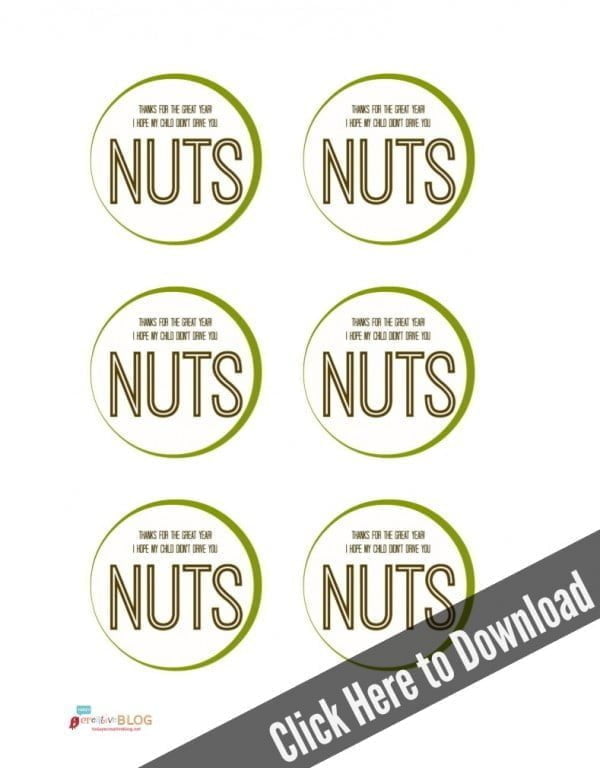 Follow my Teacher Gift Ideas Pinterest Board
Holiday Gifts from the Kitchen
Simple and easy homemade edible holiday gift ideas!
Who doesn't love cookies?
Another great gift idea you can make.
This is a delicious homemade gift.
Eat as is, or drop them in a mug of hot cocoa.
The secret ingredient makes this homemade gift even better!
Simple, easy and they are beautiful!
Photo Credit: www.texanerin.com
These make great party favors too!