You'll love these printable Valentines Candy Bar Wrappers! They make gift giving easy for Valentine's Day. Free Printables for Valentine's Day make easy gift and craft ideas. This Valentine Word Search Printable and these Valentine Treats with a free printable Owl Tag are popular for classroom valentines. Printable Ideas for Valentine's Day are always helpful!
---
Valentines Candy Bar Wrappers
Chocolate is always a great Valentine's Day gift! Dress up simple chocolate bars with these adorable free printable Valentines Candy Bar Wrappers.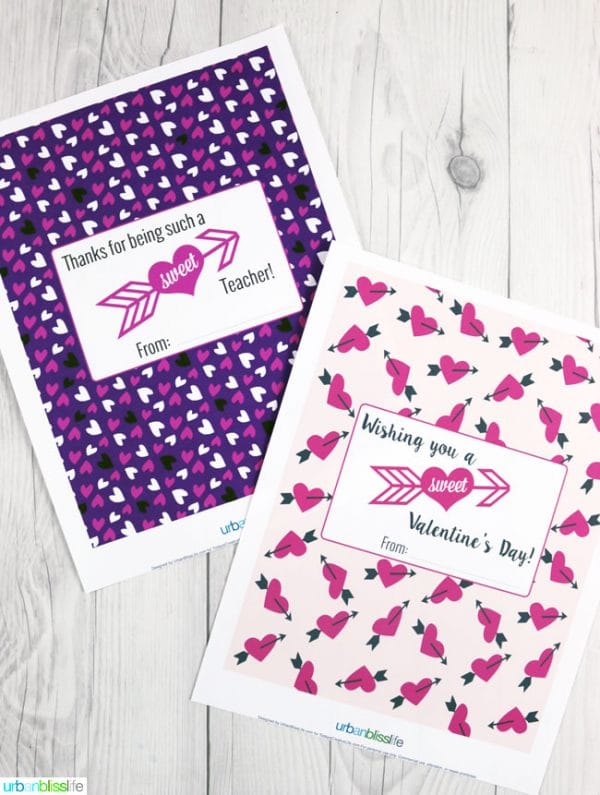 Valentine's Day is coming up quickly!
Between the kids' class lists, spouses, friends, teachers, and coaches, it can be a challenge to make sure you've got enough Valentine's Day goodies for everyone. Of course, if you're delivering cupcakes to the classroom, these printable Valentine Cupcake Toppers are perfect. But if you're pressed for time, these free and printable Valentines Candy Bar Wrappers will be your best friend!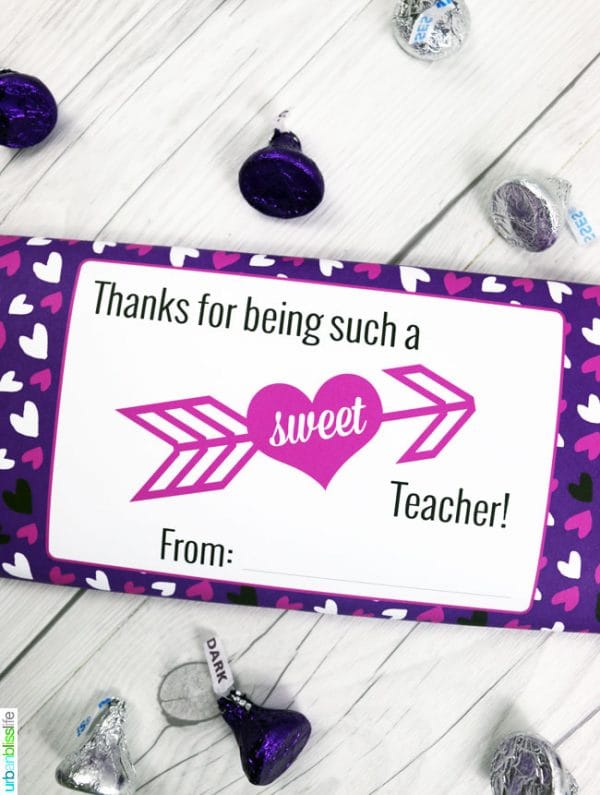 One thing I like to do is buy a stack of large chocolate bars and wrap each of them up in fun Valentines Candy Bar Wrappers. What's Valentine's Day without some chocolate, right?
These are great to give to people you want to thank and recognize but you may not be familiar with their personal likes and dislikes. I also like to have some extra for those "just in case" moments, like when you're dropping off Valentine goodies at your kids' school and you suddenly realize you forgot one person.
DOWNLOAD YOUR FREE VALENTINES CANDY BAR WRAPPER HERE
I like to design different candy bar wrappers each year, and I'm excited to share this year's designs with you here for FREE download at Today's Creative Life!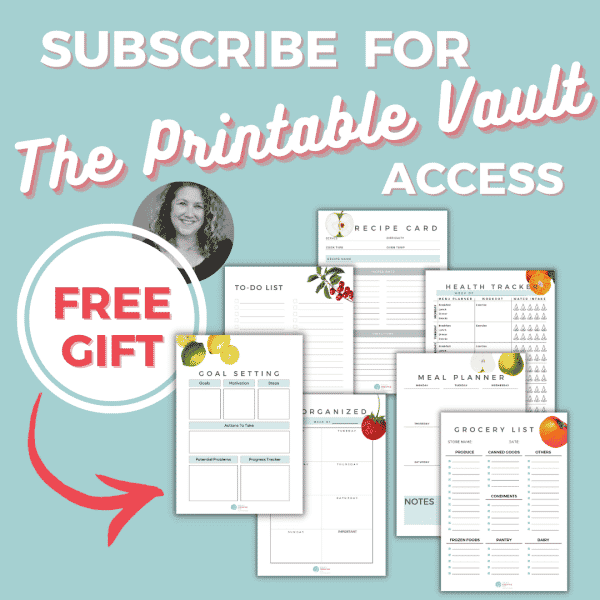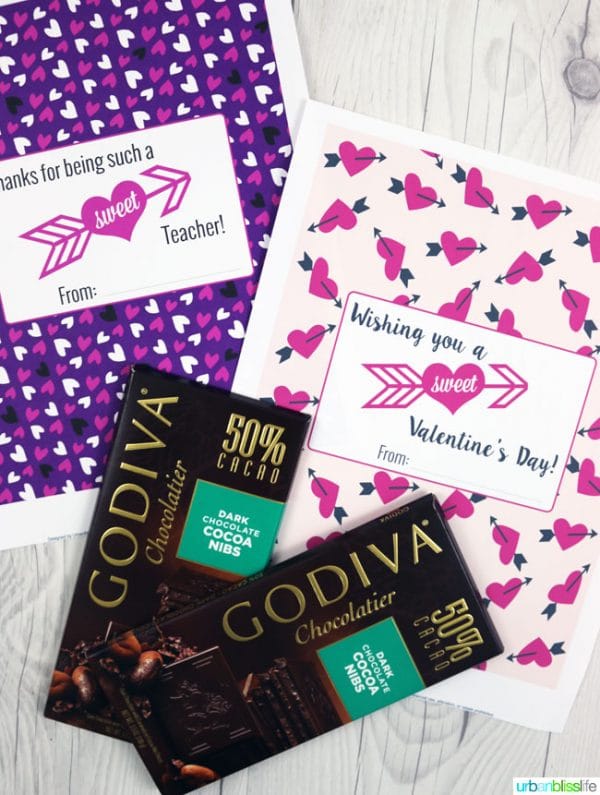 With this printable PDF file, you get two 8.5″ x 11″ sheets with a different design on each sheet.
Each wrapper fits around an extra-large Godiva/Lindt-style chocolate bar. You can also cut it down slightly from the edges, and it will fit a standard Hershey's-style King Size candy bar.
Valentine chocolate bar wrappers can be such a creative gift!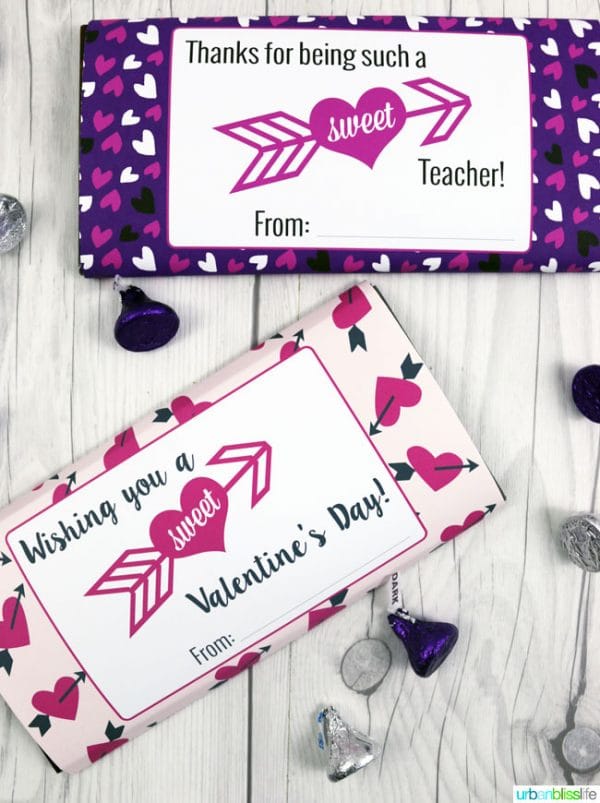 How to Print Valentines Candy Bar Wrappers:
Download the PDF file and save it to your computer.
Print the file onto white copy paper.
Using scissors or a paper cutter, cut around all four sides of the design.
Wrap paper around the candy bar. If necessary, cut more of the paper off around the edges until the edges of the paper just reach the edges of the candy bar.
Use tape to adhere to the back.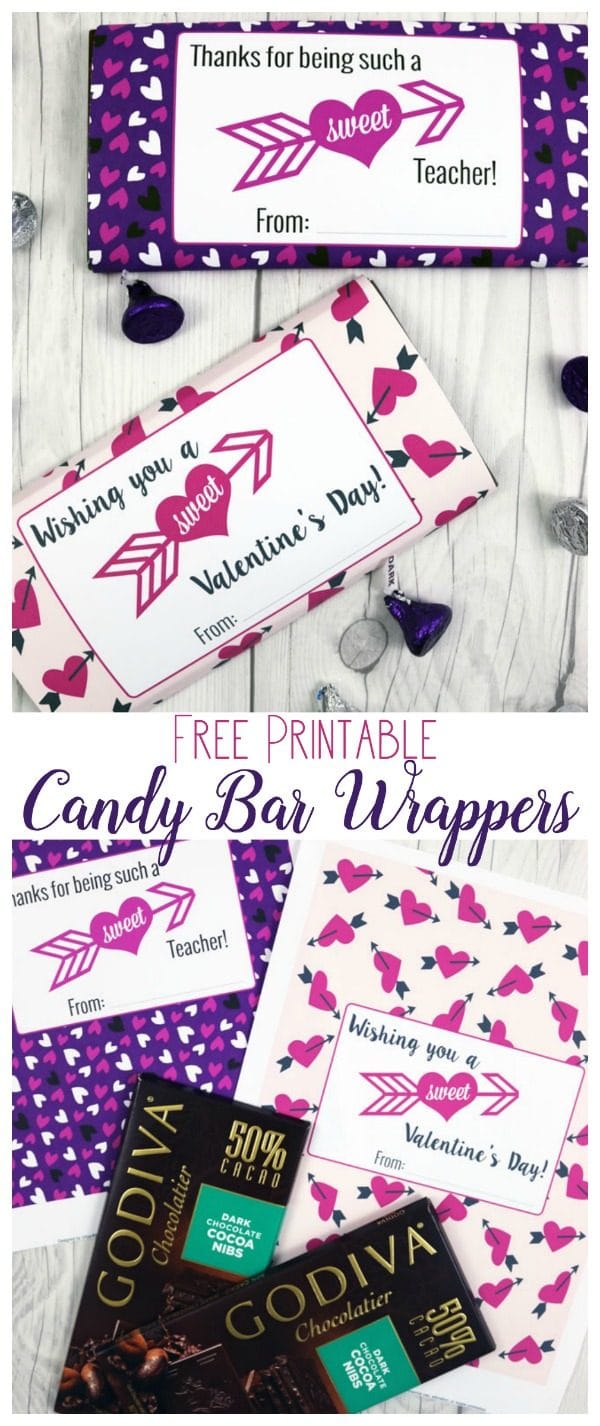 Another use for these printables: you can shrink the design on your computer (using Photoshop or other similar programs, or in your printer settings), print onto thick white matte cardstock, and use as a gift tag to tie to Valentine's Day gifts.
As the wrappers state, I hope you all have a sweet Valentine's Day!
Free Printables for Valentine's Day
Easy Valentine's Day printables and decorating ideas.
Super cute tag for a Valentine Treat!
Fun Classroom Valentine's idea.
Decorate your own tea bags for a quick and cute gift idea.
Free printable Heart Valentine Gift tag or label.
This is perfect to place in a heart-shaped candy box!
Printable Bag Toppers for easy gift giving.
Tags and labels for Valentine's Day gift giving.
This fast and cute Valentine Banner is so cute for the mantel or door.
Send the kids to school with this Valentine surprise.
Cupcake toppers or stickers for more than just Valentine's.
XOXO Printable banner for easy DIY Holiday Decor!
Fun classroom activity for Valentine's Day.
Make a book of Valentine's Day coupons with these free printables.