I am ALL about quick ideas, especially when it comes to decorating ideas! This 10 minute Valentines Table Decor is something anyone can do and it looks festive and pretty! Like my 5 minute DIY Christmas Luminaries which have been featured online in many publications like Country Living, it just goes to show that pretty doesn't have to be complicated!
10 Minute Valentines Table Decor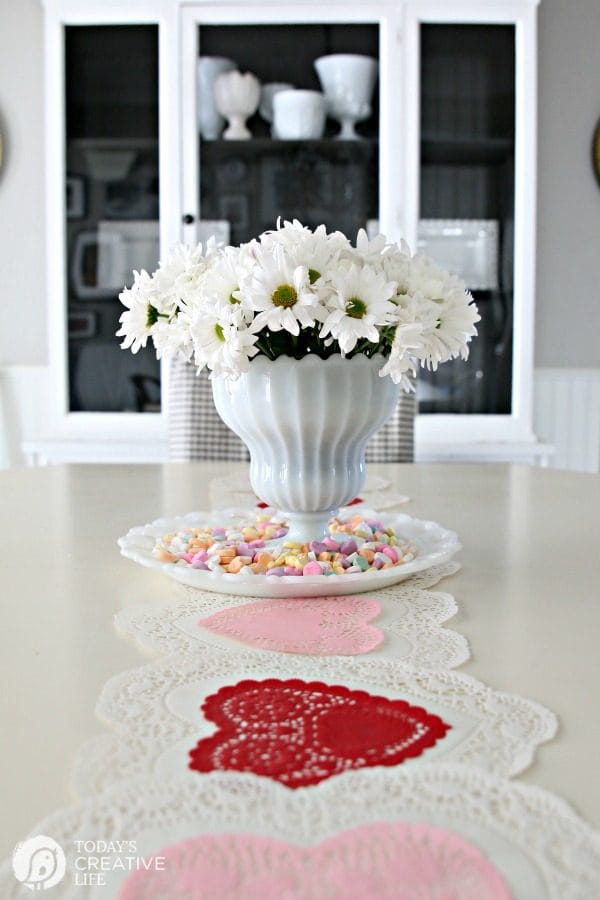 I don't decorate for Valentine's Day really. My son's birthday is near that date and usually, when you're having a birthday party for a boy, the last thing they want around is a bunch of Valentine decorations.
Sometimes, though I like just a hint of holiday and that usually means a creating a quick valentine tablescape using items I already have, or simple items I can throw together. Decorating your table is all you need to do for many holidays. That's why this 10 minute valentines table decor was perfect! Last year, I made a quick Valentine's Day Printable Bunting banner. You can still download it if you'd like it.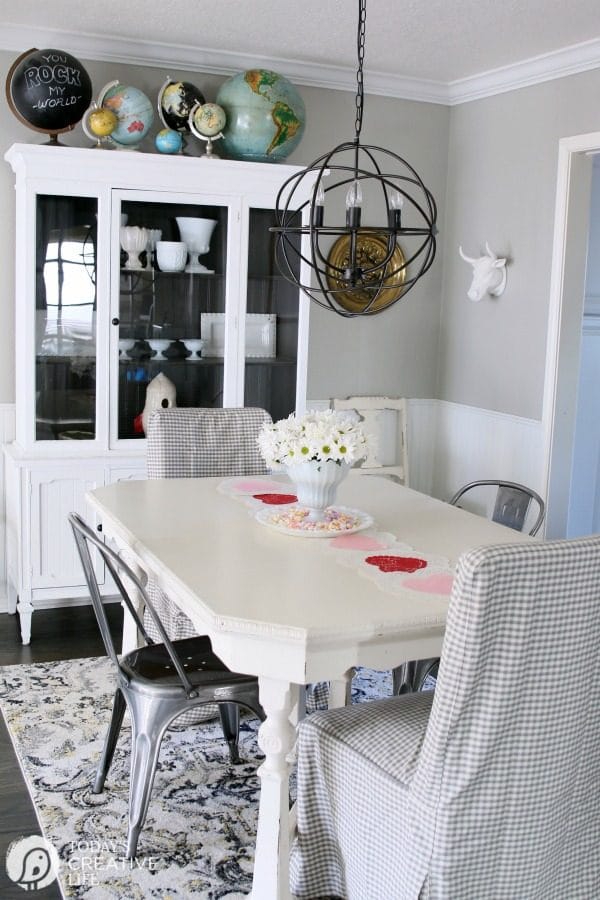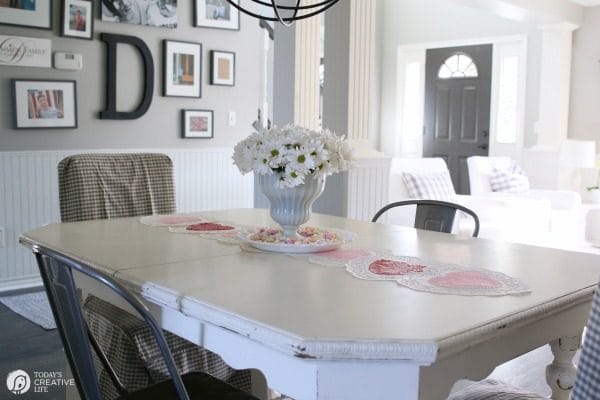 Valentine's Day always brings a huge collection beautiful candies, so why not decorate with them? I chose conversation hearts for their traditional look and because I don't like eating them!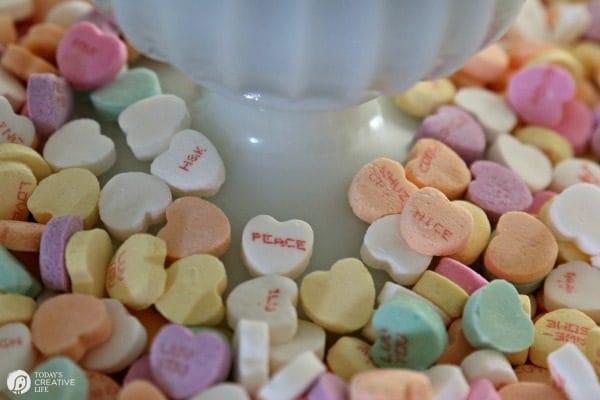 At first, I thought I'd fill a clear vase with them, but decided to fill my beautiful scalloped platter full of them with one of my milk glass vases full of simple daisies. Boom!
Here are some Milk Glass collecting tips that I found helpful!
I went one more step and created a quick table runner out of all the heart-shaped doilies I've had stashed in my valentine tote.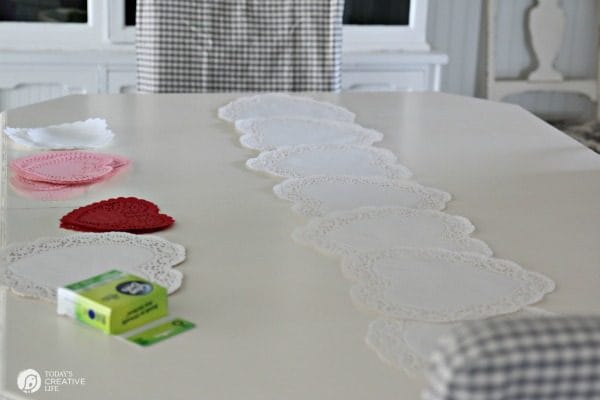 I started with the large hearts and just layered them in a line, filling the middle of each heart with one of the red or pink hearts. BOOM again!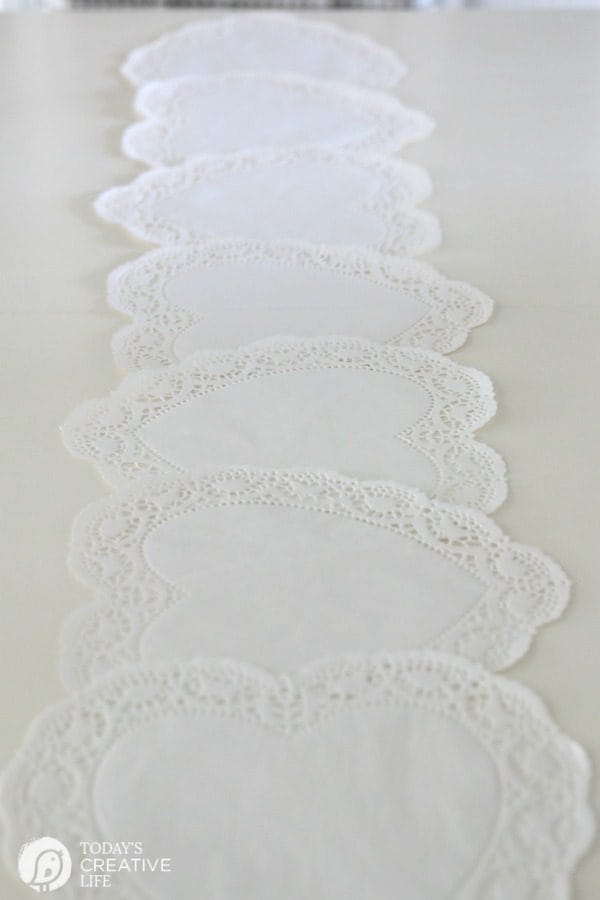 I did use my adhesive runner to stick them together, but it's not necessary.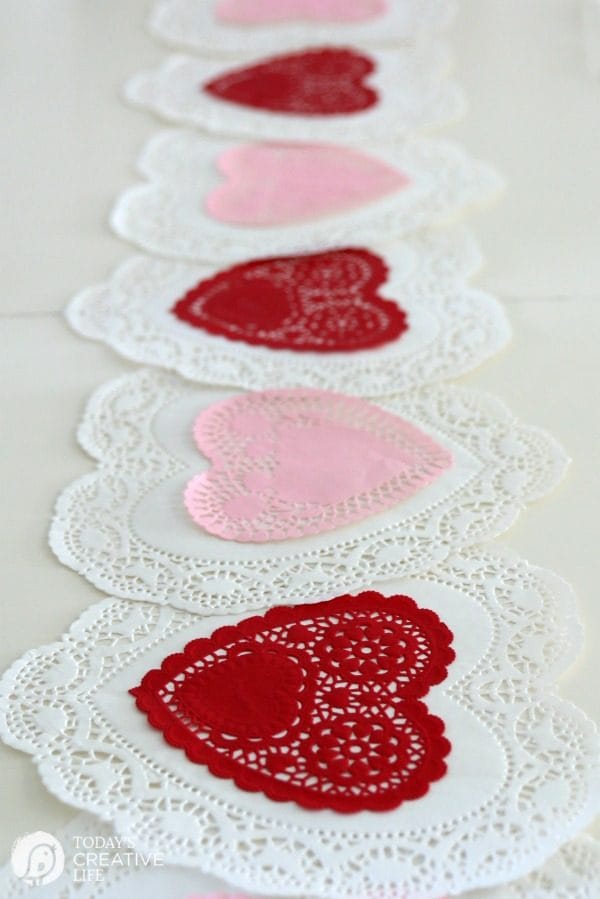 Because the red and pink hearts could color bleed, I'd be careful not to get them wet. That may make you cranky if you suddenly have red or pink stains on your table.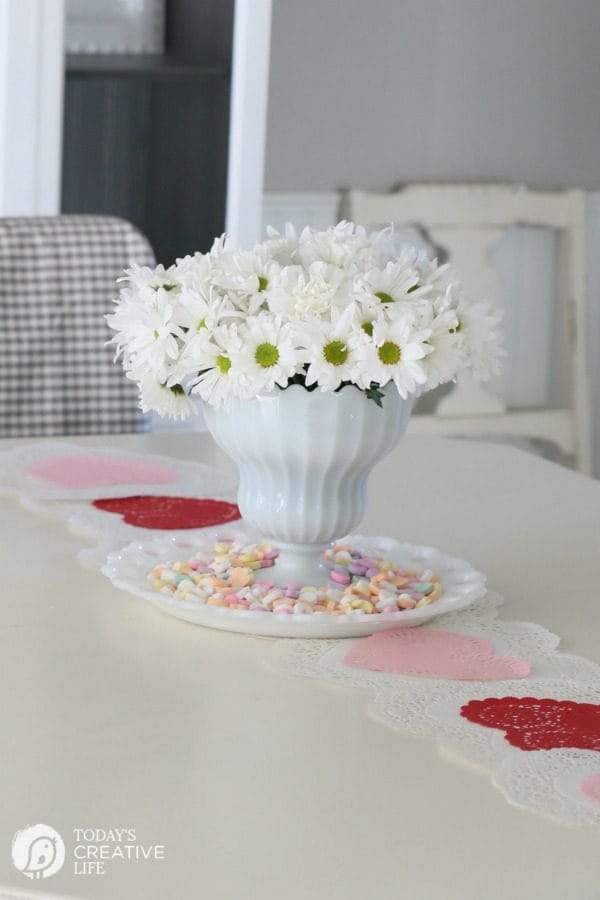 It doesn't have to be fussy and elaborate to be stylish and festive!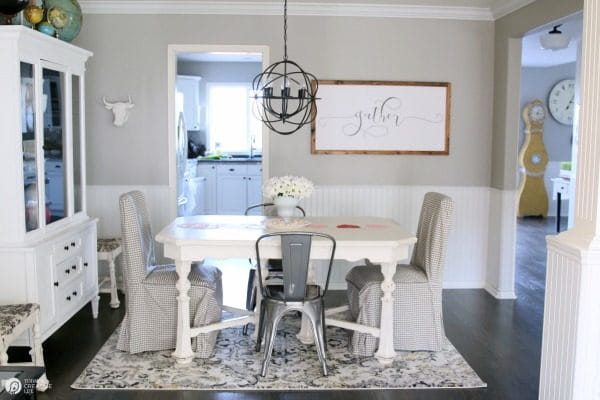 I haven't added any other Valentine decorations anywhere else in the house, which means no extra work to clean up after the holiday is over. Who needs extra work, right?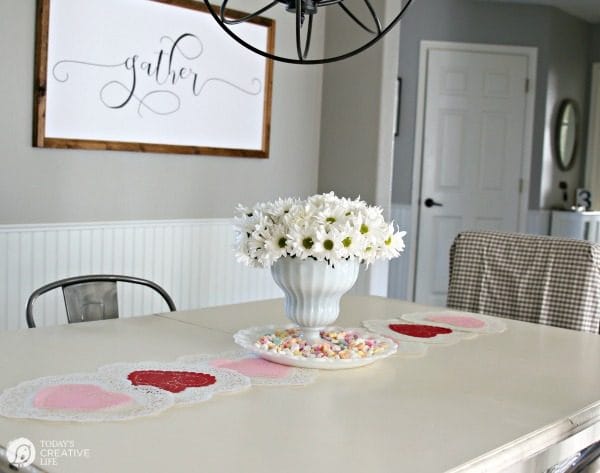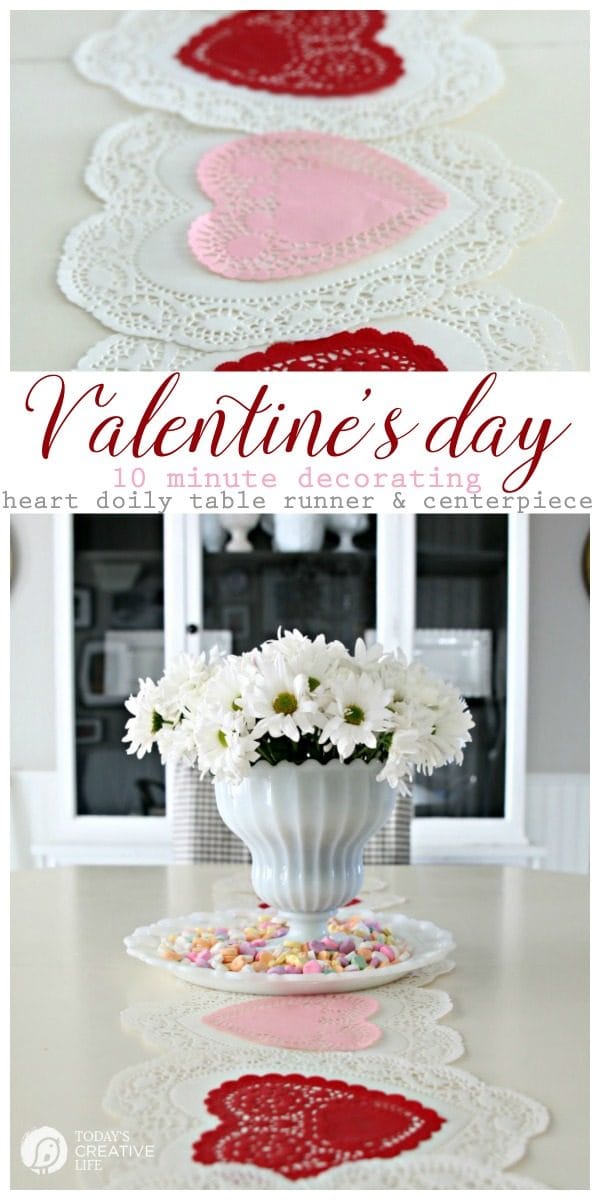 ---
More Valentine's Day Ideas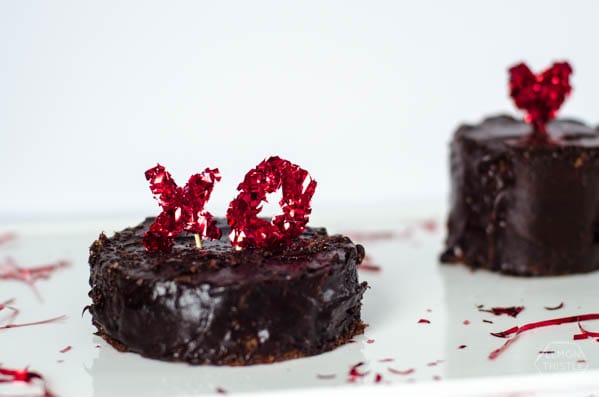 DIY Foil Confetti Cake Topper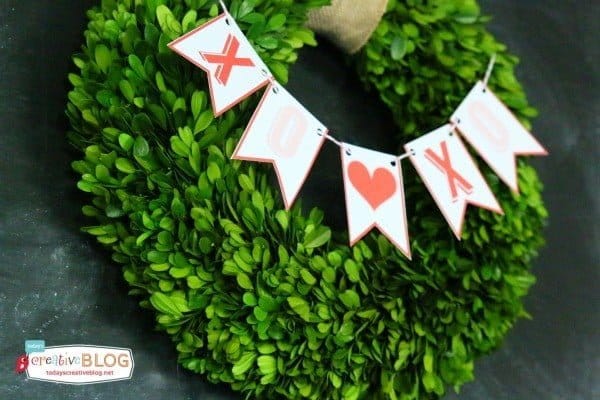 Printable Valentine's Day Banner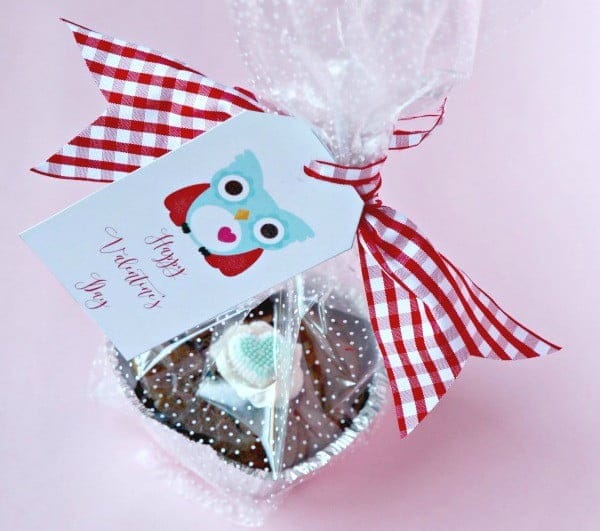 Valentine Treats with Printable Tag