Chalkboard Valentine Printables make it so easy to create Valentine decor. Create a garland like I did, or print it and frame it!
Just the other day I got a sweet email from a past feature, Olive Rue. She no longer has a blog, but she's got a really cool Etsy Shop. So of course I headed over to visit it and saw all her wonderful Chalkboard Prints.
This Chalkboard Valentine Printables especially caught my eye, so I asked her if she would consider giving it away to my readers! Because she's so nice, she was thrilled! You can find more free Valentine printables from friend Skip to My Lou too.
Chalkboard Valentine Printables
Because all the women who read this blog are wonderful and creative, I have a favor to ask. If you love this printable and you want it……please …..yes, download it and be creative……..BUT, would you spread the creative love and share either this post or Olive Rue's Etsy shop on your facebook or twitter.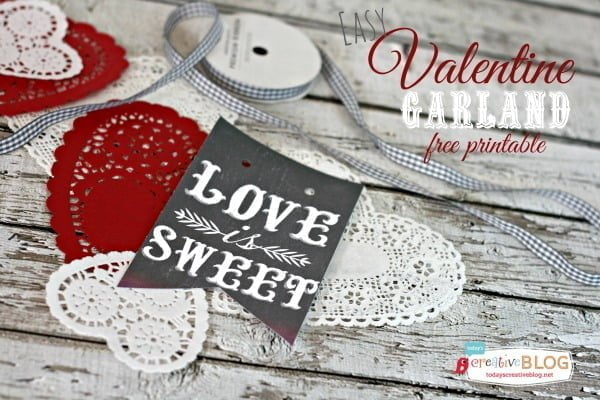 If you don't have those……..no worries, you can still download it of course. It's not a requirement to share it………no no no. Just thought it would be amazing to all help. It was so nice of her to give this to me to share!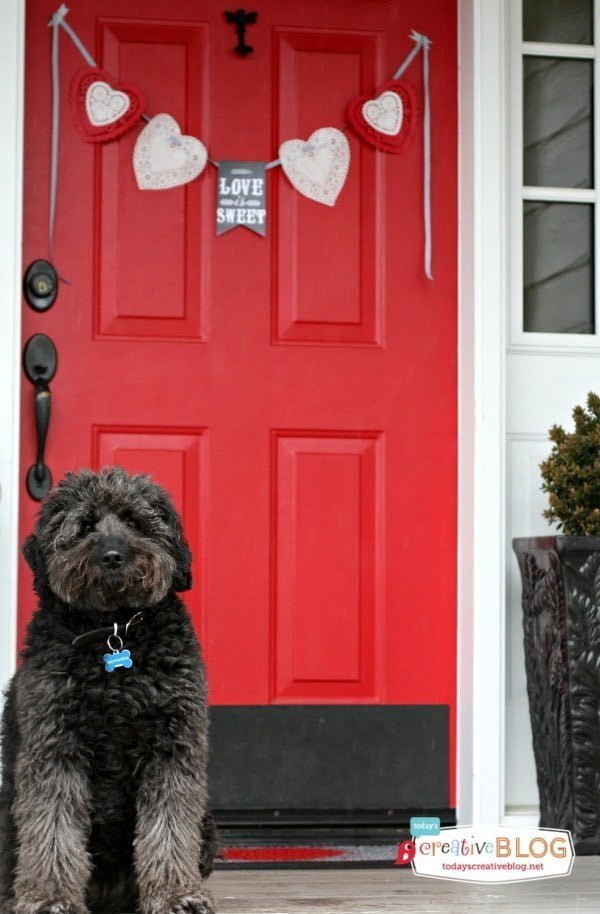 I printed mine out in the size 4×6 and made a cute Valentine Garland for my front door using some inexpensive paper heart doilies. But I'm thinking about downloading it on a thumb drive and taking it to Staples and having a large engineer print made. It would make for some fantastic wall art. I have so many Valentine Printables to make Valentine's Day easy for you!
I like that it's not JUST for Valentine's Day. We can use this all year long.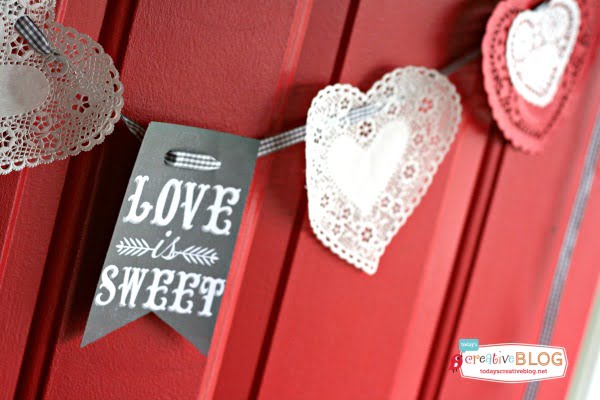 Pretty cute huh? So simple, but so adorable.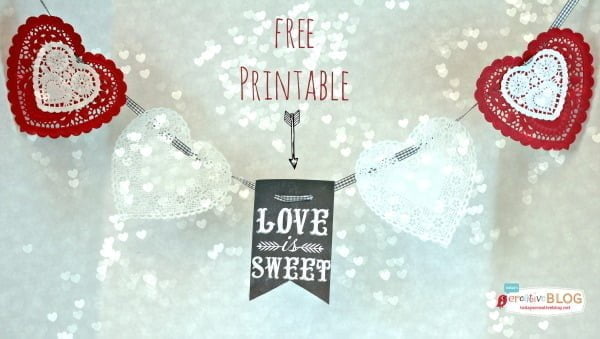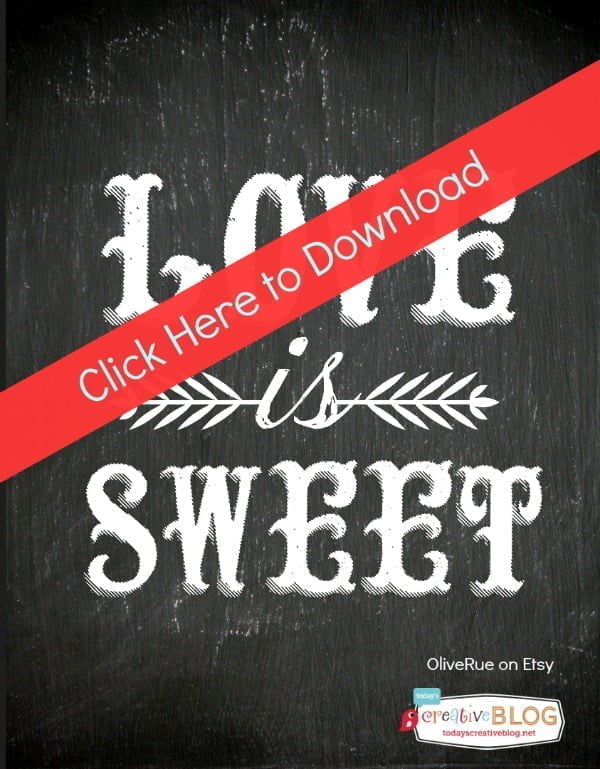 Because many will want to know……..my dog is a Multi-Gen Australian Labradoodle (from Mountain Park Labradoodles)….best dog ever! My door is Positive Red by Sherwin Williams. I even made my Heart Stenciled Door Mat!