Free Valentine Printable Gift Tags for all your Valentine gifts!
I am NOT a graphics designer……. just in case you thought I was.
But I do like to mess around on PicMonkey and pretend I am.
Today I made these!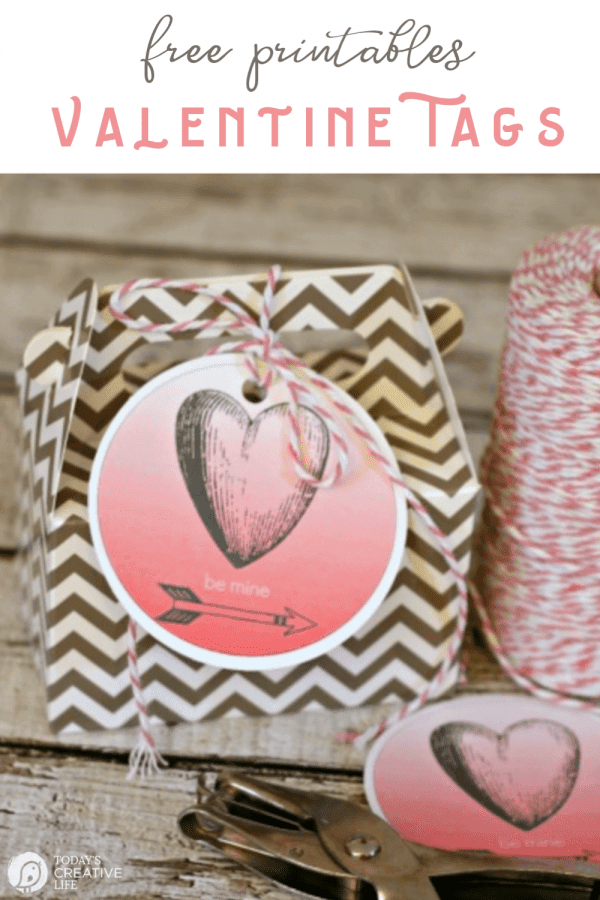 FREE VALENTINE'S DAY PRINTABLES!
This simple circle has many uses. I like having a printable that is versatile and can be used many ways. Especially when they're free. You may also like this set of Valentine Printables. Perfect for the tea lover. Those I did not make. Someday I'll be that talented.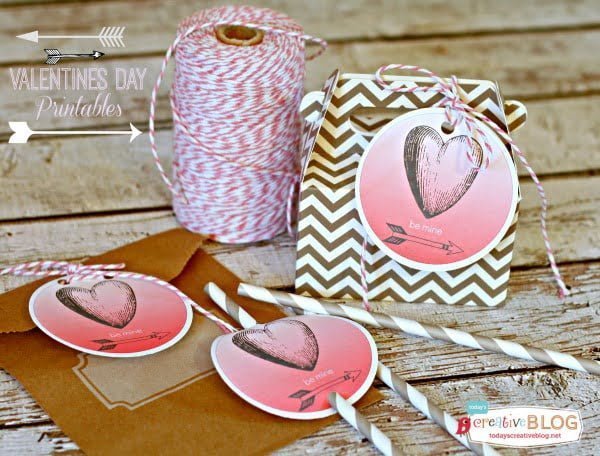 Using a 3 inch circle punch, you can make labels, straw decoration or gift tags. Once you print these out, trim the paper to the light gray line so your circle punch can center around your ombre image. (you'll see the light gray line once you print)
Cut as many as you may need. If you're using them for a straw decoration, they are great for classroom parties or even just a fun dinner at home. Kids will love these. You may even be able to stick them in a green smoothie.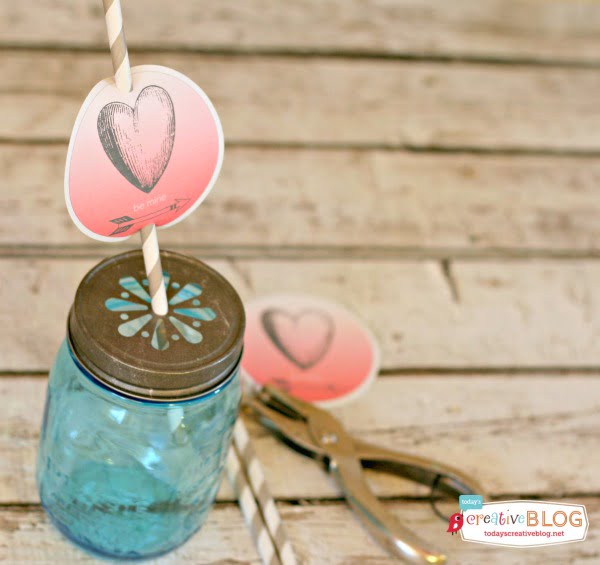 These are also great for a quick gift tag. Simply write their name on the back. Super cute, super fast. Tie with cute bakers twine and you're suddenly a genius.
Let's pretend there are Red Velvet cookies in that bag, K?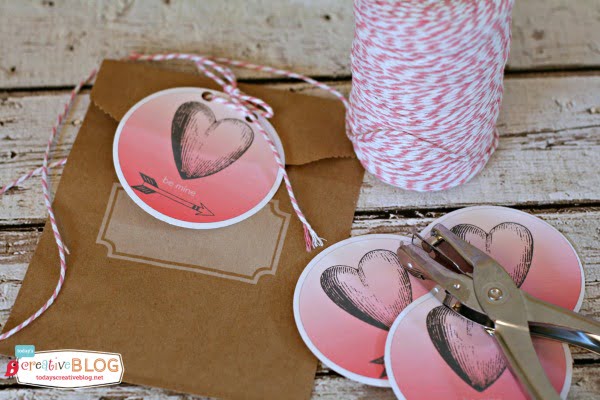 I knew when I bought these adorable chevron treat boxes, they would come in handy. I think they are perfect with this free printable valentine's tag. Let's pretend there are heart-shaped shortbread cookies in this one…….K?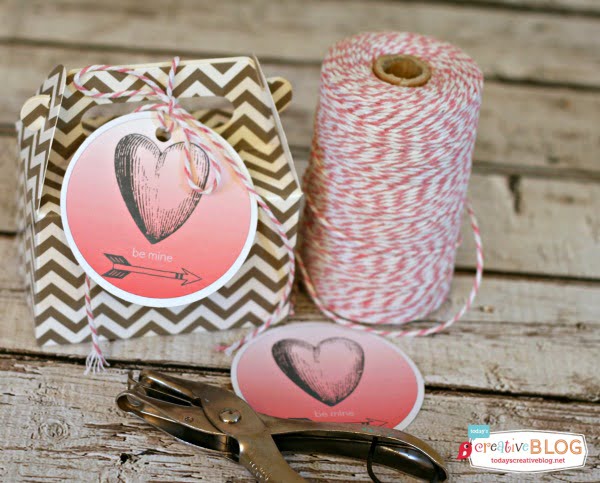 I've got a couple more Valentine Printables coming. Hopefully this week. In the meantime, check out these 18 Valentine Crafts for Kids.
Printables are always a simple way to add creativity to your holiday and my friend Mique with 30 Handmade Days has a TON of Valentine's Day Printables. TONS!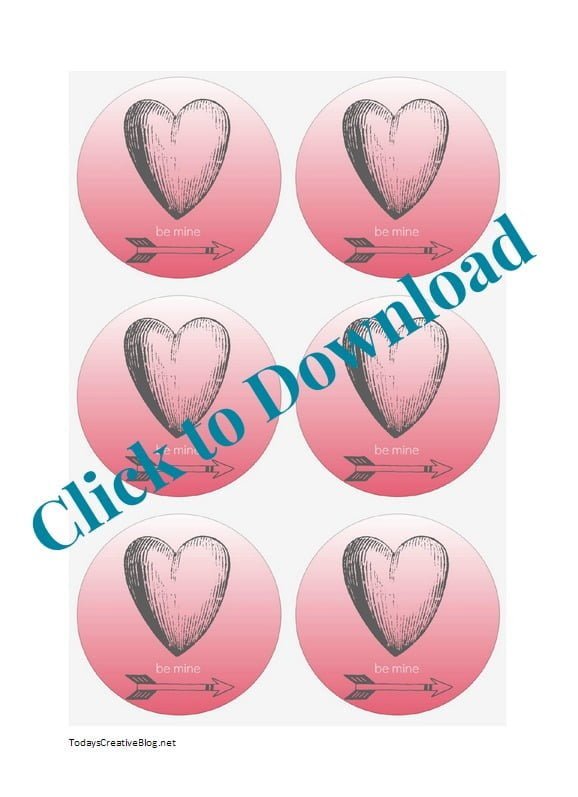 Click to Download your free Valentine's Day Printable
Curiou abouts where you can find some of the items I used?
Links are placed for your convenience and some may contain an affiliate link. A girls gotta eat and pay her programmer.