I know many of you will be baking up a frenzy this month, so I thought these Free Printable Baking Substitutes would come in handy. One has all your baking substitutes for flour and the other for sugars and sweeteners.
Free Printable Baking Substitutes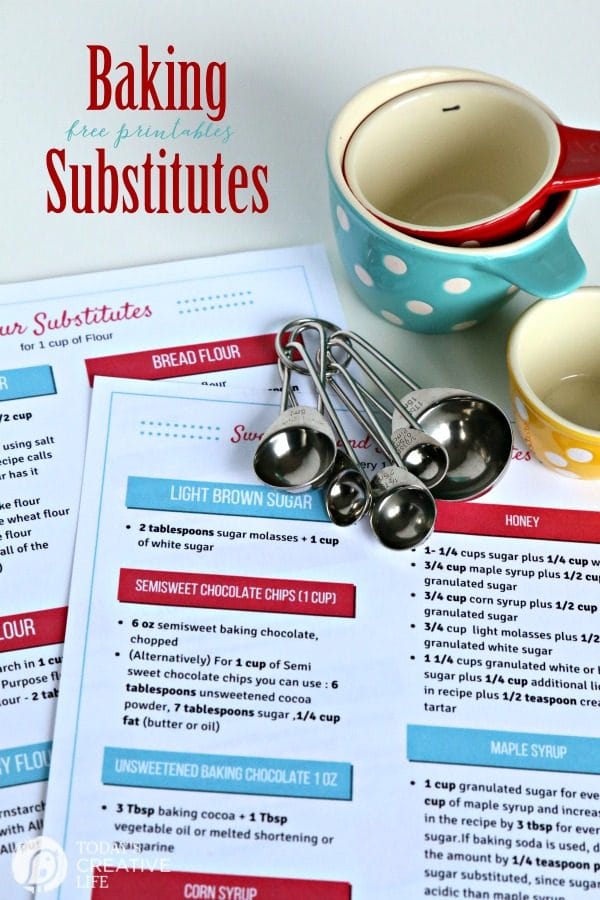 Did you know you can make your own brown sugar with molasses and white sugar? It's true. I even posted about way back in the day. I need to remake it so I can take better photos!
If you have a recipe that calls for cake flour, but you don't have any. Well, these free printable baking substitutes will show you what to do.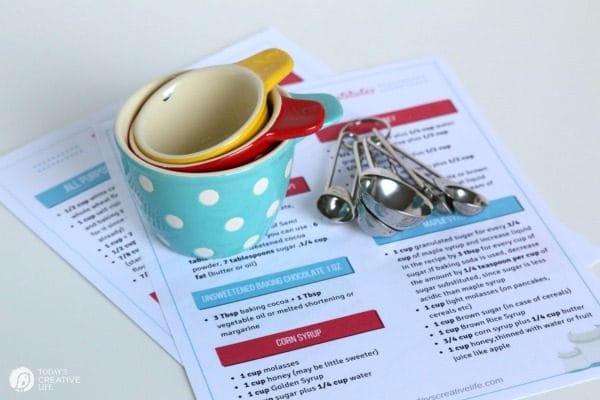 Maybe you already have my Baking Tips and Substitutions that I shared a couple of years ago, or maybe you'll need to grab those too? Both of my free printable baking substitutes downloads are full of helpful information, especially when you're in a pinch.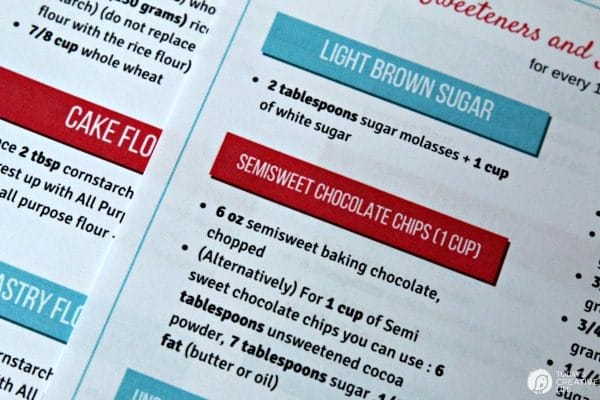 Why is it, I'm all ready to make something, only to realize I'm out of one item? Does that happen to you too?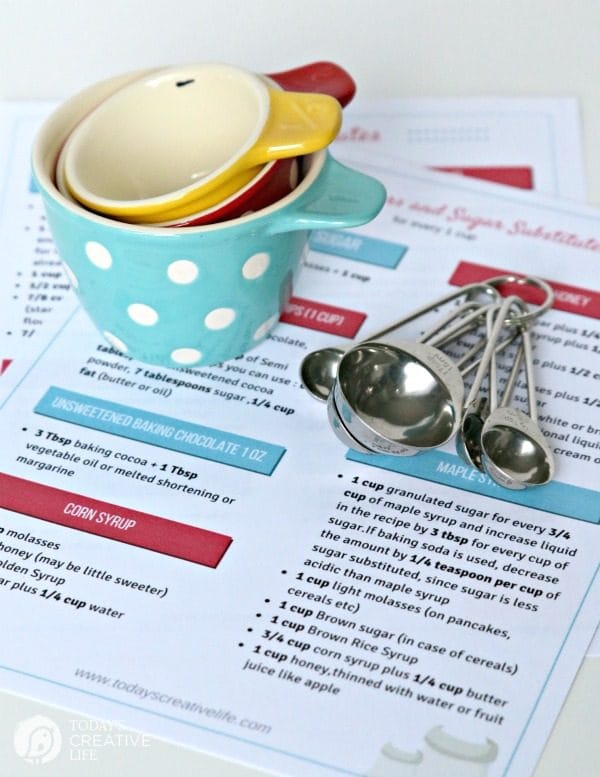 I actually have these free printable baking substitutes taped up to the insides of my cupboards. That way I always have it when I need it. Chances are, I'm going to be annoyed, so the last thing I'll want to do is search for it. Grab those free baking tips and substitutions printables too.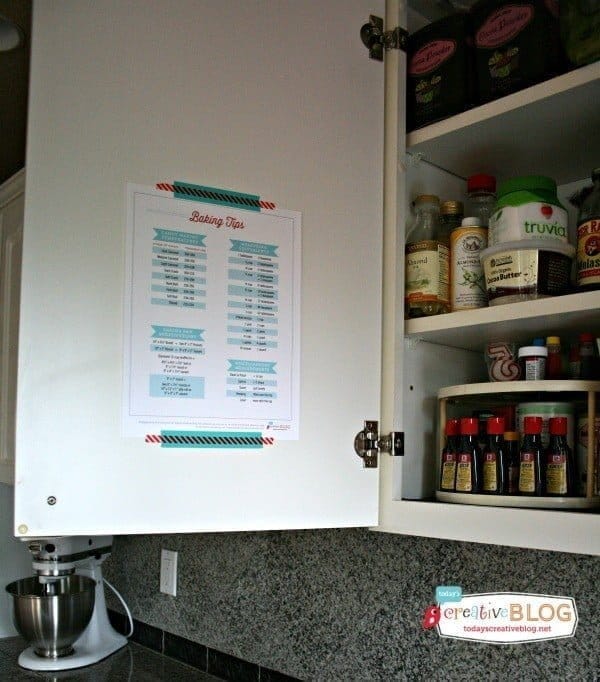 I would also be a great addition to my recipe binder.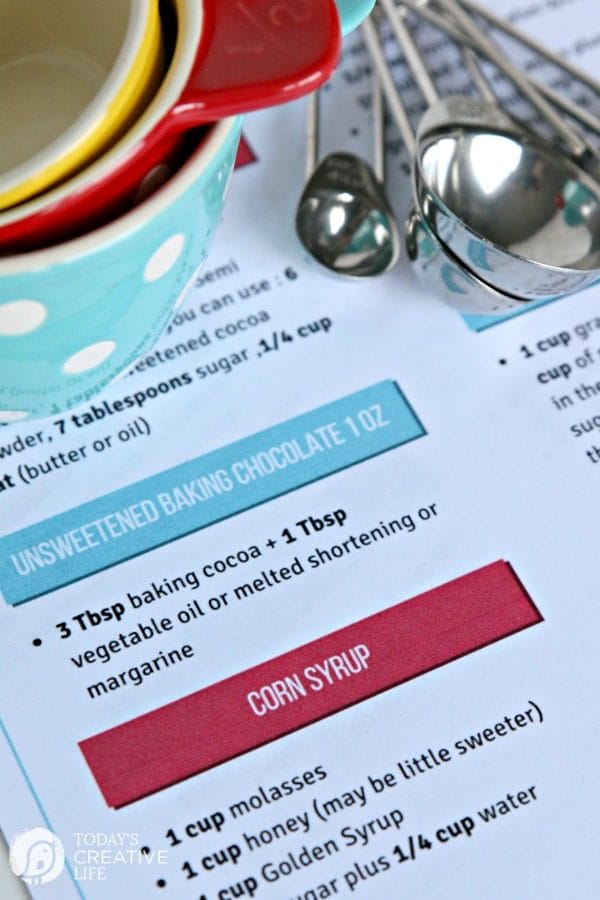 I haven't started baking yet, but I'll be sure to stock up on all the basics. I also like to have 2 or 3 sets of measuring cups and spoons. Aren't these polka dot ones darling? You can use my affiliate link to grab a set for yourself. Buy them HERE.
My Baking Essentials:
Affiliate links provided for your convenience.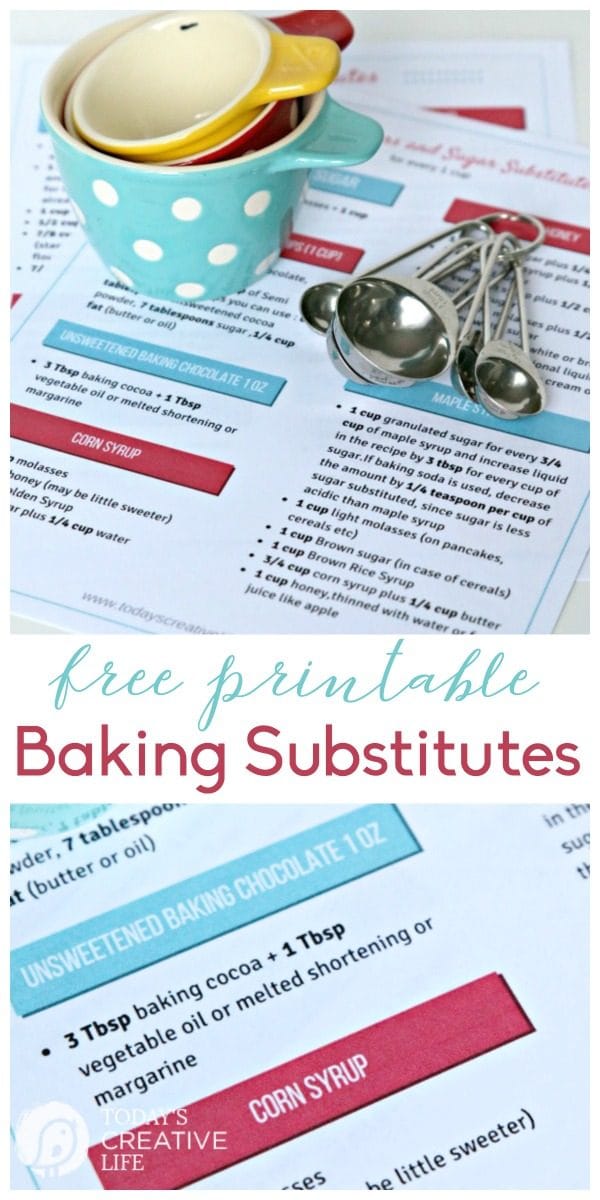 >> Download your FREE PRINTABLE FLOUR SUBSTITUTES here! <<<

>>> Download your FREE Sweeteners & Sugar Substitutes here! <<<
---
Find fun Baking Recipes