It's that time of year where you're looking for DIY ideas for your holiday gifts! I've got 20 DIY Christmas Gift Ideas right here for you to click through and find your next project!
20 DIY Christmas Gift Ideas

I love making gifts from the kitchen for my neighbor gifts. One of my favorite things to make is Homemade Irish Cream. I just posted a quick video over on my Today's Creative Life Facebook page. I'm trying to post a variety of gifts you can make. Some food, some crafts. Follow my TCL Facebook page to follow along.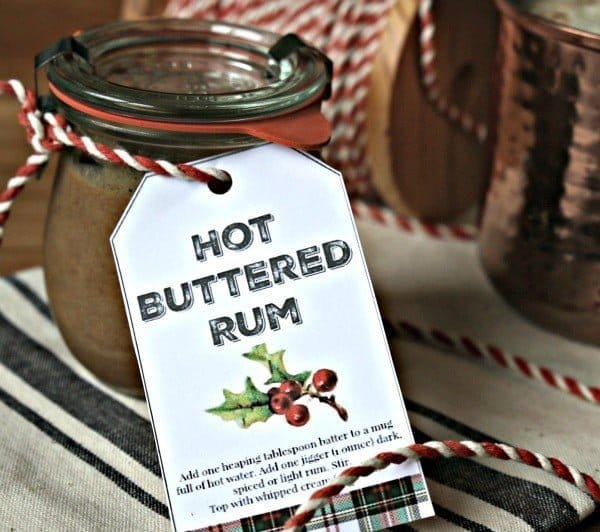 Another favorite is something my mother used to make for their friends and neighbors. Hot Buttered Rum Mix. This mix is delicious even without the rum. It's the only recipe I've ever seen that has her secret ingredient. I also have a free gift tag you can add to it! As my mother used to say "Just add hot water (and rum if you'd like) and you've got yourself a hot toddy".
I have many more listed under my DIY GIFTS category for more DIY gift ideas than I have listed below. The list of 20 DIY Christmas Gift Ideas below however, has many of my favorite bloggers and their ideas. Click through to see each one! I love sending traffic their way!
20 DIY Holiday Gift Ideas
---
Have you signed up for my free eBook? This eBook is full of Thrifty DIY Ideas, some would also make excellent gift ideas.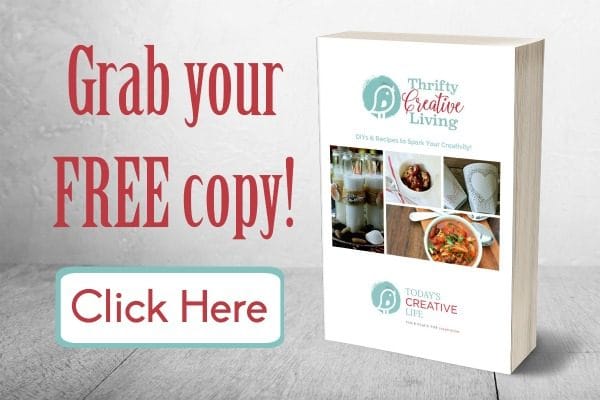 Follow me
Facebook | Pinterest | Instagram | Twitter
---