Let's learn how to make Ric Rac Flowers with this simple DIY sewing craft tutorial for many ages. These little ric rac flowers look like little rosebuds and can be used for so many things. Flower crafts are always popular, like these Paper Doily Flowers and are a great way to add decoration to your home. Enjoy this guest post for DIY flowers.
---
How To Make Ric Rac Flowers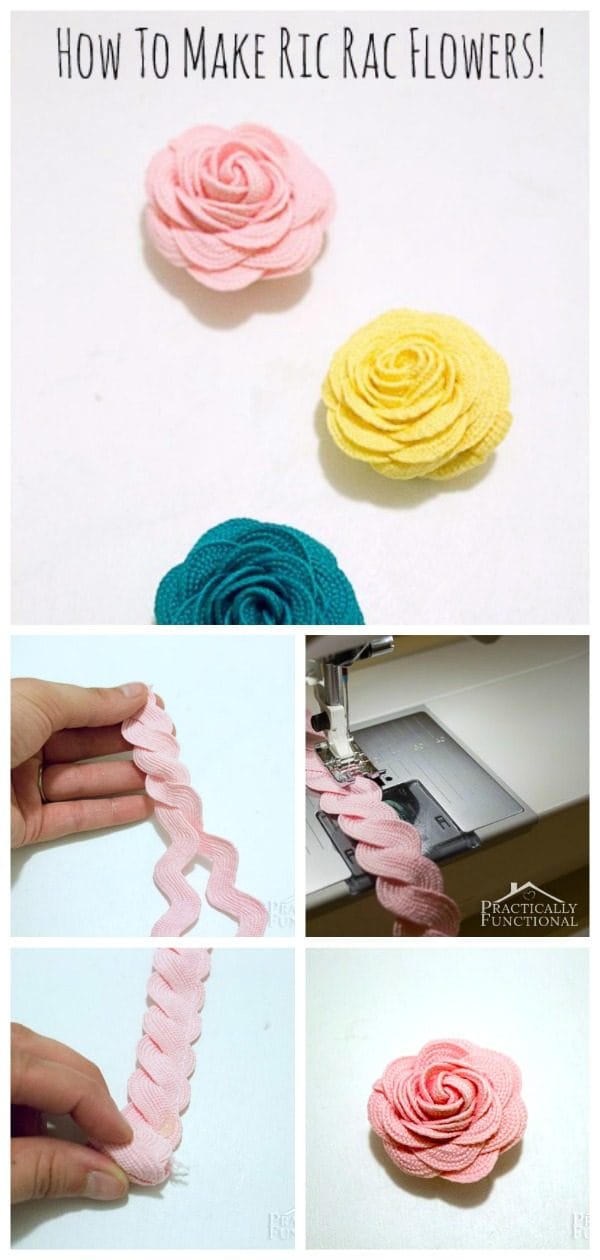 How to Make Ric Rac Flowers Tutorial
Hey there TCB readers, I'm Jessi and I blog over at Practically Functional, a blog about simple, practical projects and ideas to help you love your home, no matter where you live! Today I'm thrilled to be here sharing a super fun summer craft with you guys: ric rac flowers!
These little flowers are so cute, and super easy to make! And they're the perfect decoration or accessory; you can add them to hair clips, headbands, shoe clips, purses, or just leave them out on a table to add a pop of color to your decor!
Ric Rac Flower Supplies & Instructions
Here's what you need to make your own ric rac flowers:
Ric rac comes in different sizes; jumbo ric rac like the stuff I used below will make "taller" flowers than medium ric rac, but either one will turn out just fine! I would stay away from small ric rac, as it's so skinny you might have trouble sewing the two strands together, but other than that, choose whatever size you want!
Start by cutting two 20″ strips of ric rac. Wrap the two strips around each other so that they are intertwined, like in the photo below.
Then sew a straight line across one side of the double ric rac to help hold it together. Don't worry too much about the thread color or stitch length; you won't see the stitches in the finished flower.
Once your ric rac is sewn together, start rolling it up from one end. Add a drop of hot glue at the bottom every once in a while to hold it together as you go. Make sure you only glue near the bottom so the "petals" at the top of the flower can be opened later!
Once you get to the end of the ric rac, fold the last half inch under and glue it to the bottom of the flower to give your flower a flat base.
The flower will be tightly closed at this point, like a young flower bud. If that's the look you're going for, you're done! Or if you want your flower to look more open, just gently press the petals open, starting at the outside and working your way in.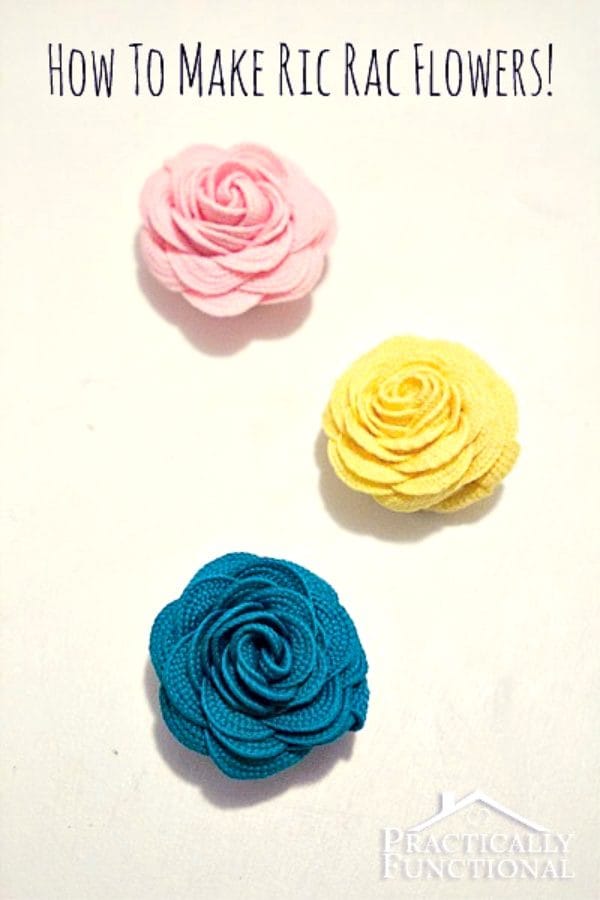 And now you know how to make ric rac flowers! Glue it onto a hair clip and have fun with it!
Thanks so much for letting me share with you guys today, and if you want to see some other simple craft tutorials, feel free to stop by Practically Functional for a visit anytime!
---
DIY Craft Ideas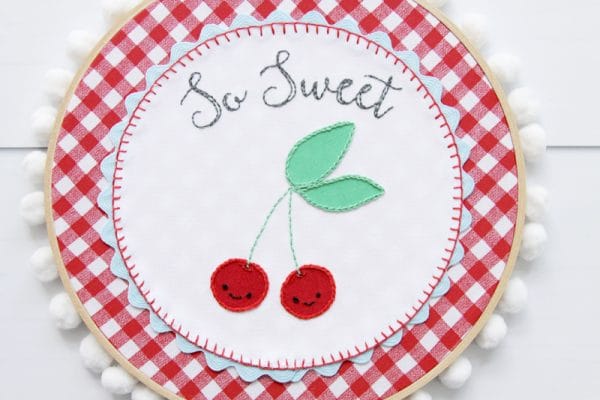 Embroidery Hoop Art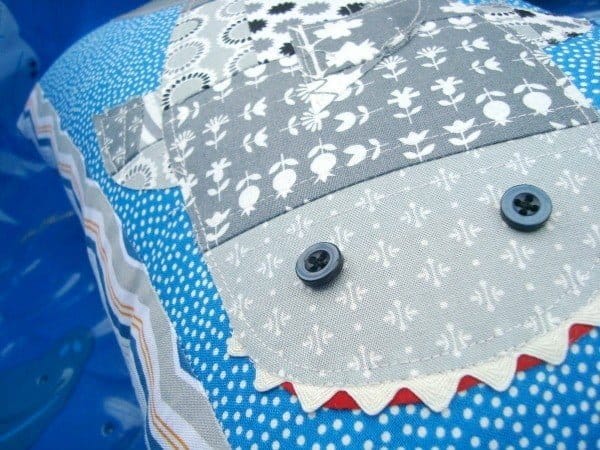 DIY Shark Pillow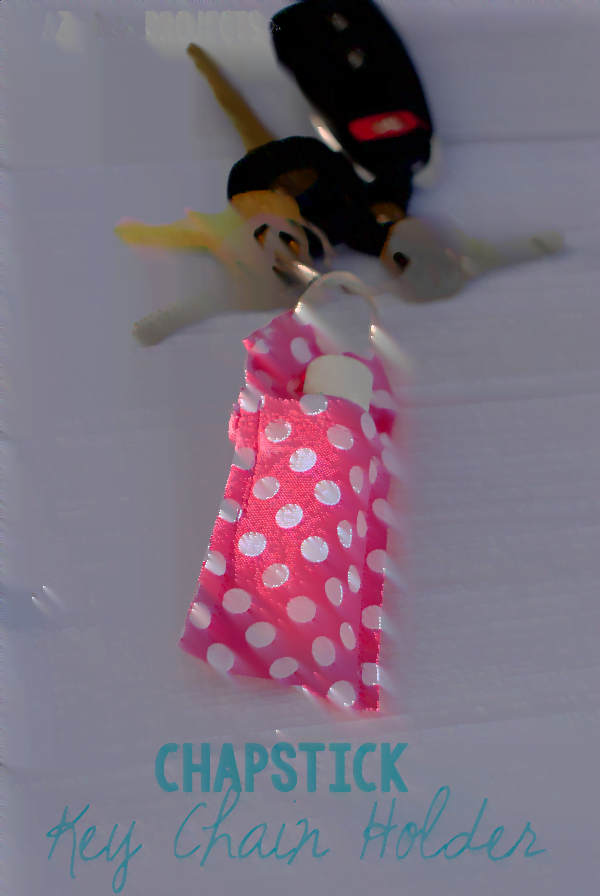 DIY ChapStick Holder Key Chain