This Pumpkin Pie Sugar Scrub is the perfect bath time treat or diy gift idea for the upcoming holidays! I can't live without homemade spa products, especially body scrubs! I'm excited to try this pumpkin recipe! This easy to make sugar scrub makes a quick homemade gift idea. Shared by Boxwood Ave.
Pumpkin Pie Sugar Scrub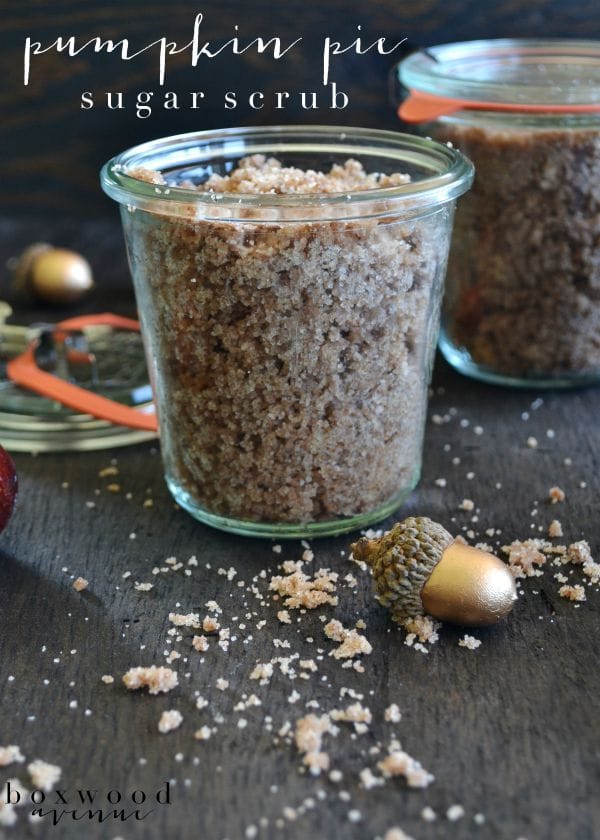 Hello TCL readers! My name is Chloe Legras, I am the voice of Boxwood Avenue; a lifestyle blog for the creative. I think you all would feel right at home there, and I'd love for you to come visit me! I am completely honored to be contributing some of my ideas to Today's Creative Life.
I don't know about you, but fall completely snuck up on me! Today I even had to wear a jacket when I went out to feed the chickens! I live in northern California, in a town with a population of 99. My fiancé works on his family's cattle ranch, and eventually, he will be the fifth generation to run it. We've lived here for about a year, and it's been quite the adjustment going from city-girl to country-girl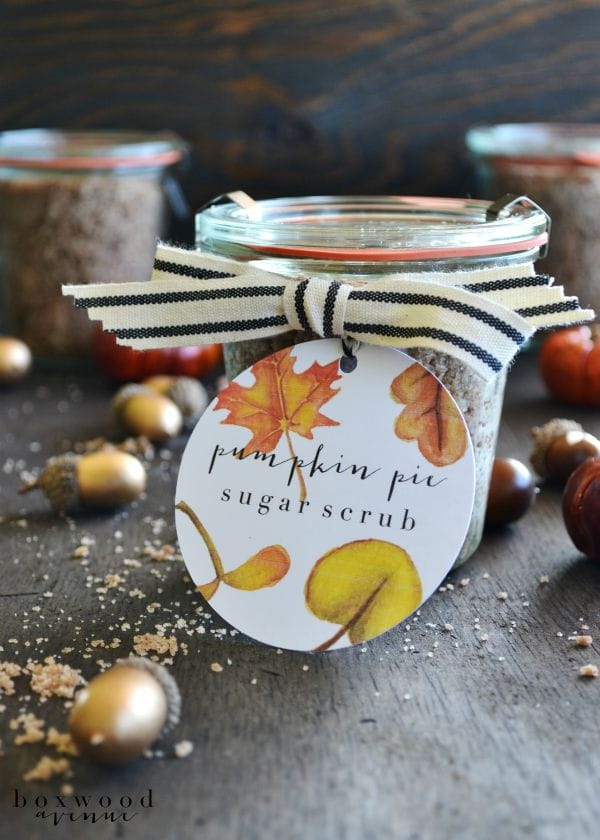 We are getting married this October, and are hoping that a wave of nice weather will grace us on our wedding day. I've had such a fun time planning our fall wedding, and have worked hard to include as many DIY projects as I could within our wedding weekend. One of those projects happens to be this pumpkin pie sugar scrub. I am gifting these to my bridesmaids along with a few other goodies!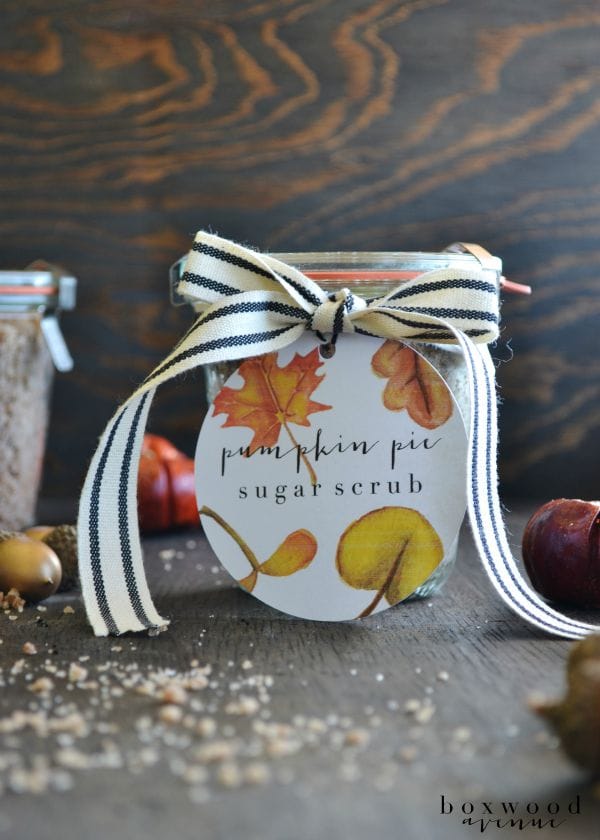 I don't think anything says 'fall' like the scent of a pumpkin spice candle burning, so what better way to give the gift of autumn than with this easy sugar scrub? I used coconut oil as a base, but any other oil would work great, especially if you don't love the scent of coconut, which is prevalent in coconut oil.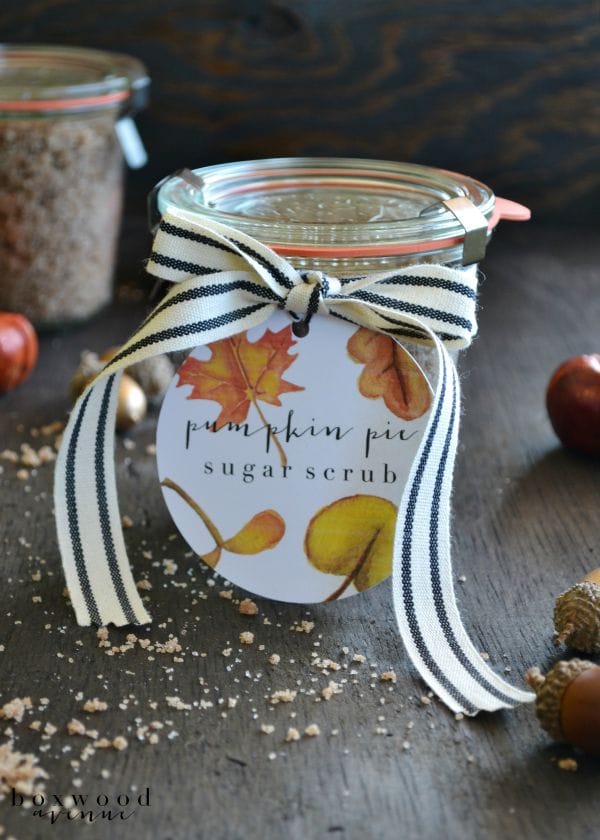 How to Make Pumpkin Pie Sugar Scrub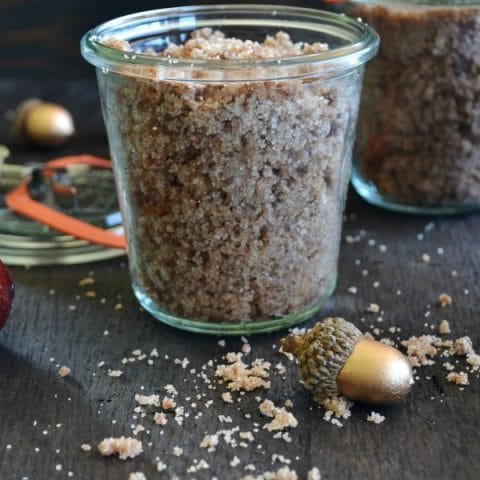 Pumpkin Spice Sugar Scrub
Ingredients
Makes 3, 1/5 liter jars
1 cup coconut oil (or olive, grape seed, etc..)
2.5 cups coarse sugar
1 tsp. vanilla extract
1-2 tablespoons pumpkin pie spice
1 tablespoon vitamin e oil (optional – will extend shelf life)
Instructions
Step 1: In a large bowl, microwave the coconut oil for about 20 seconds (or until soft).
Step 2: Mix remaining ingredients into the oil. Stir until thoroughly combined.
Step 3: Scoop into glass jars, and seal.
Notes
This scrub is okay to sit out because it does not contain any water-based ingredients, therefore bacteria doesn't stand a chance. However, if you add any water-based products into this mixture (orange peel, zest, etc…) the scrub will need to be refrigerated.

Printable Gift Tags found at TodaysCreativeLife.com
Packaging your Pumpkin Pie Sugar Scrub
SIGN UP FOR FREE PRINTABLES BELOW
ALREADY have your password? Head straight to the Free Printable Vault.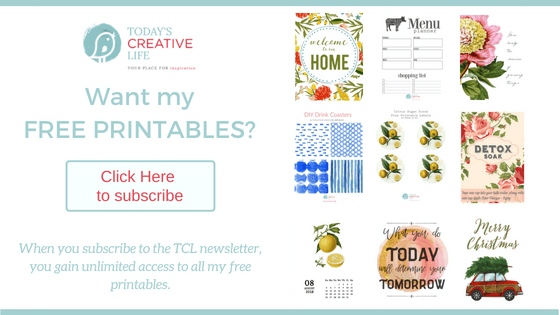 You'll need the following:
Ribbon
Free Printable

Click to download this free printable. Printable graphics from www.etsy.com/shop/digicrafts
Print onto white 8.5 x 11 cardstock.
Using a 2 inch paper punch or scissors to cut, adding a small hole with a hole punch at the top. Adorn with ribbon, and tie to the scrub.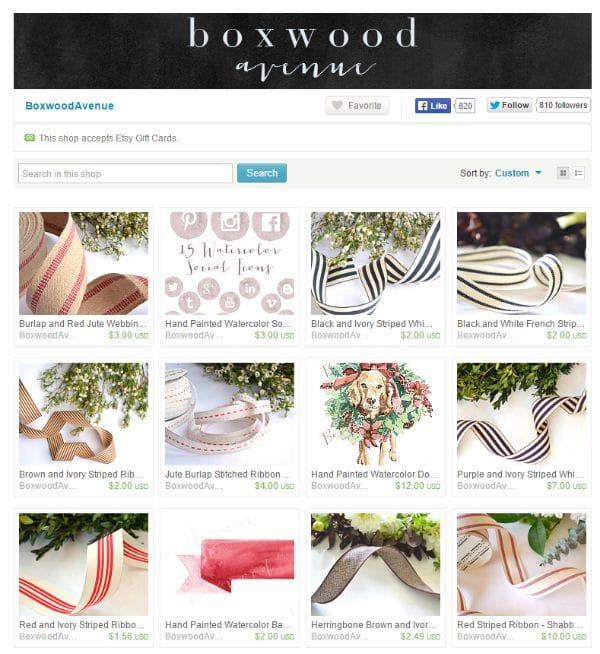 If you want to get to know me better, I am an Instagram fanatic – you can follow me here!
Fall graphic elements designed by DigiCrafts.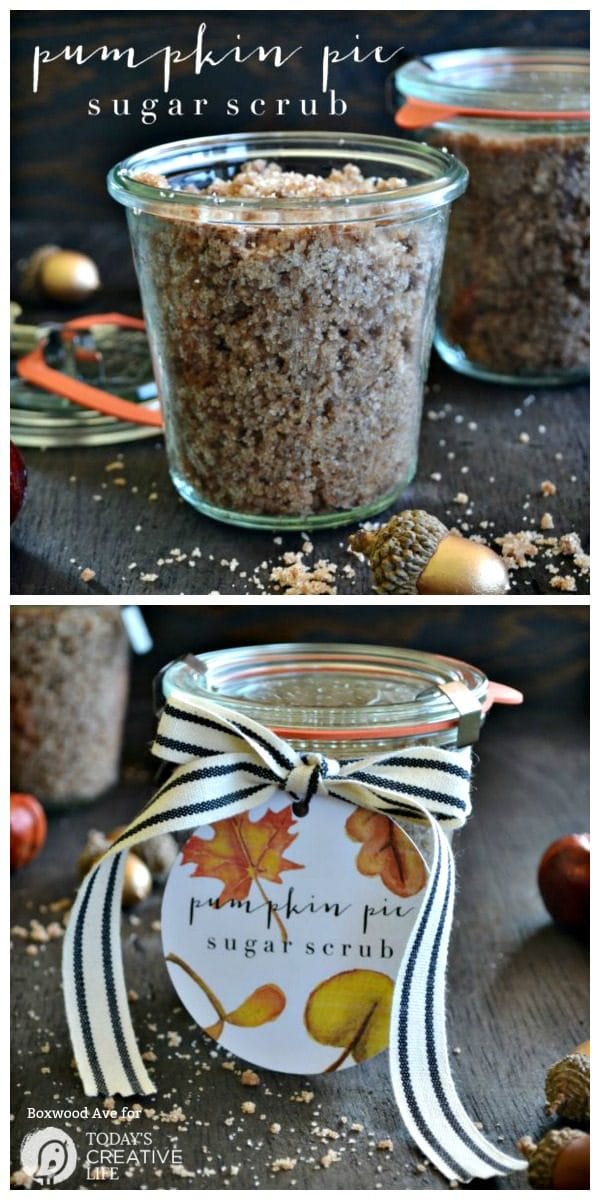 ---
More DIY Fall Inspired Ideas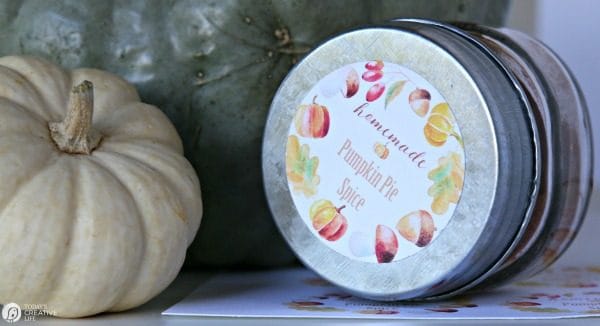 Homemade Pumpkin Pie Spice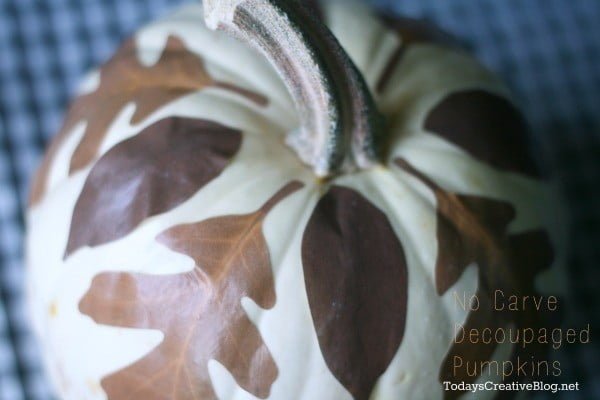 No Carve Decoupaged Pumpkins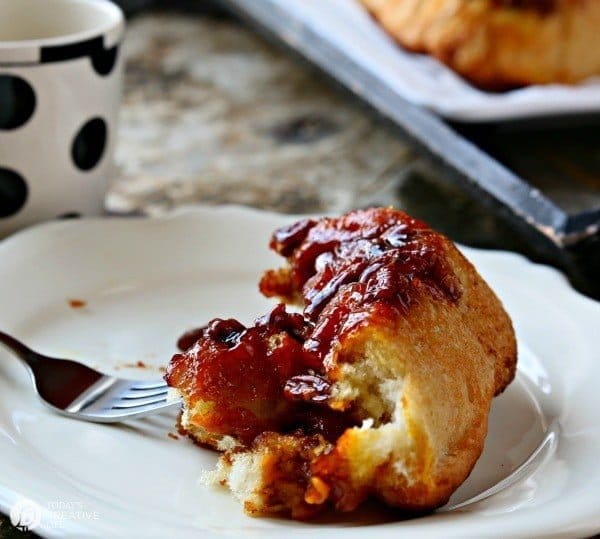 Pumpkin Spice Monkey Bread