It was time for a living room refresh! I think you're going to like my Living Room Ideas on a Budget and how I was able to change just a few things for a whole new look. You would probably also enjoy my Family Room Ideas on a Budget too! Room makeovers always inspire us!
As one of the Better Homes & Gardens Live Better Influencers, this months challenge was to refresh a space in our home for spring. Perfect timing!
My living room comes with a few challenges. It's small which makes it hard to move the furniture for different positions and it's dark, so blocking the window with the sofa would make matters worse. Besides, the dog likes to lay by the window and bark at people.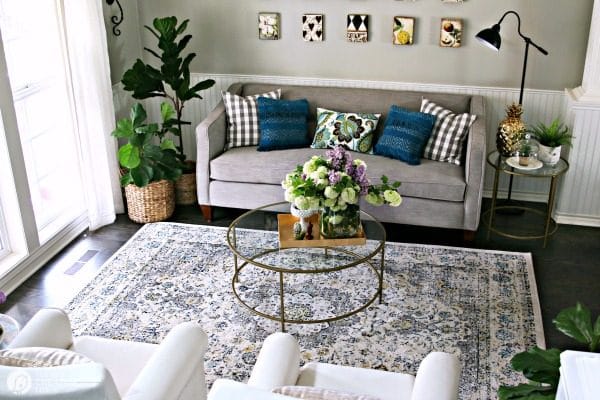 Living Room Ideas on a Budget
My goal was to lighten the overall feel and add some color.
Here are the products I chose to work with from BHG at Walmart.
Affiliate links for products listed are for your convenience only. This costs you nothing extra. If you happen to purchase anything as a result of clicking, TCL will receive a small percentage. Thank you for your support. This allows me to continue to offer you free content.
Here's my living room before.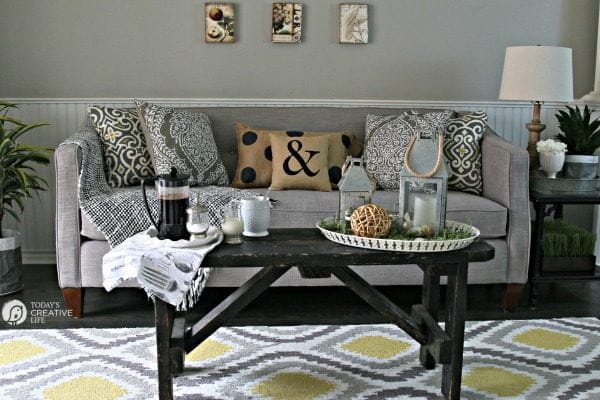 And here's the after.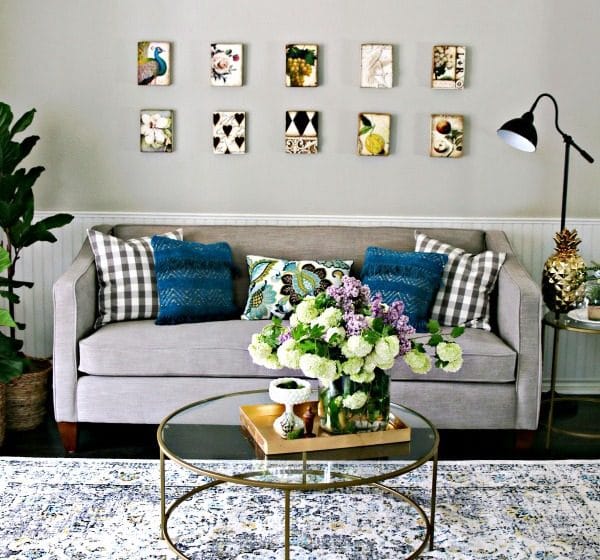 I've created a lighter look by replacing the black bench with a gold accent glass table, as well as replacing the black side table with a coordinating match.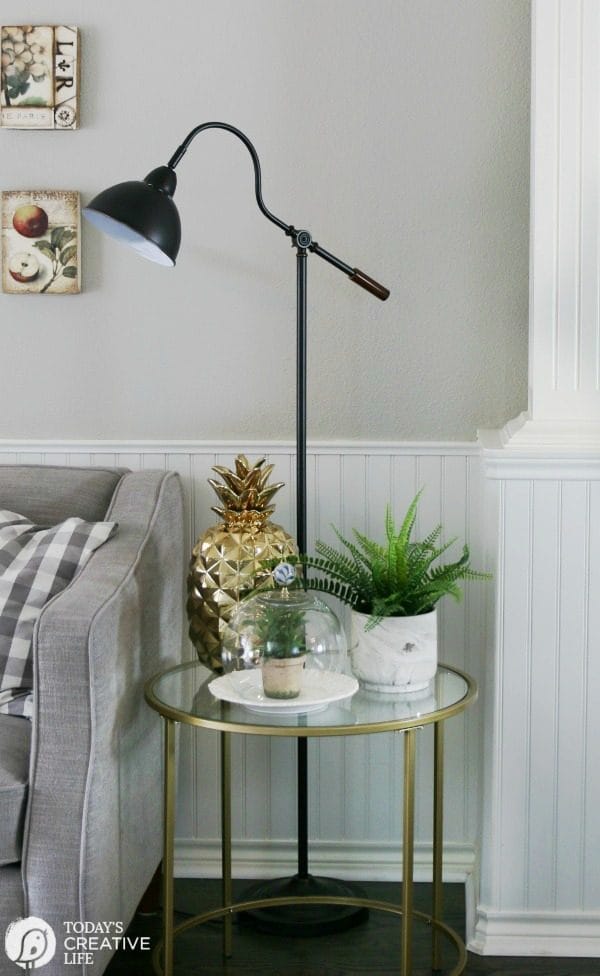 The see-thru table takes away some of the heaviness in the room.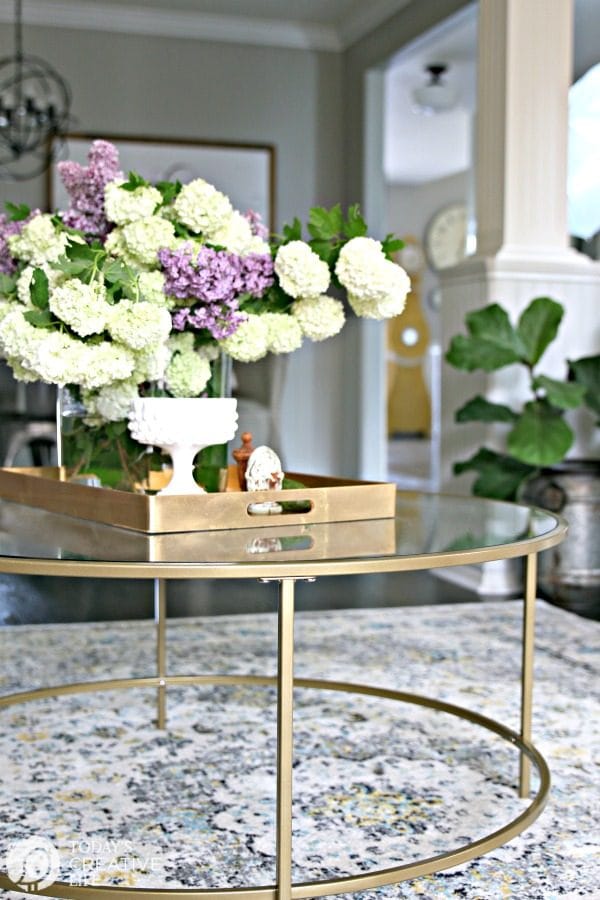 I also decided to replace the lamp with a floor lamp for a less bulky look. I think the style goes well with the more modern feel of the tables.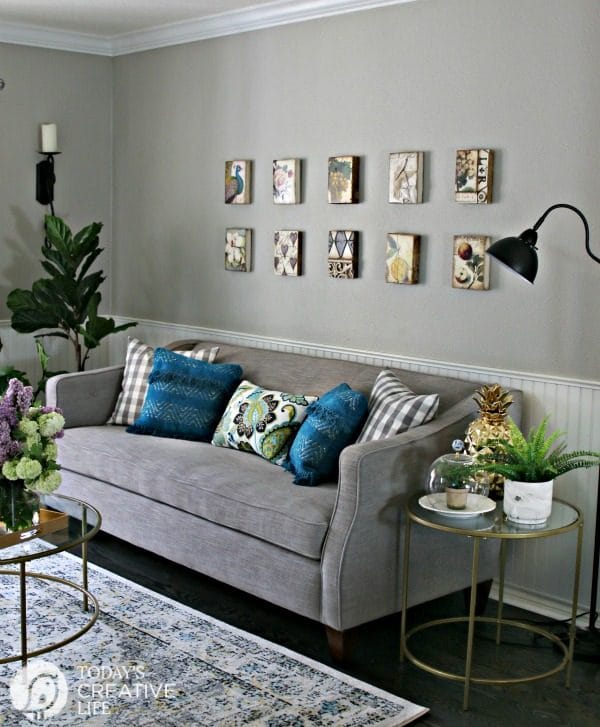 It looks so much better. Completely refreshed! I'll be adding another row of the Sid Dicken's Memory blocks. I have 4 more ready to go, just waiting on the 5th.
My husband usually buys them for me as gifts, so I'm crossing my fingers that Mother's Day brings me my last one!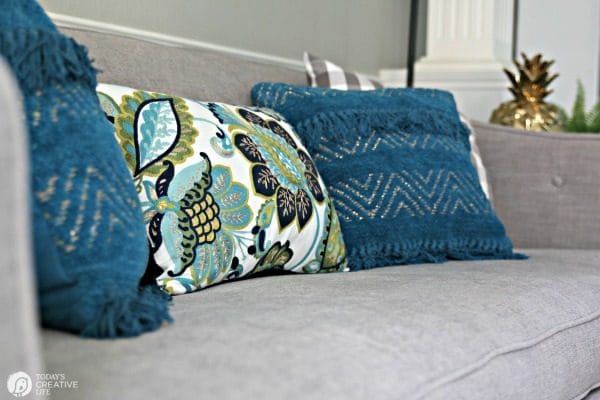 One of the quickest living room ideas on a budget is swapping out your pillows. You can change your whole look with a new set of decorative pillows.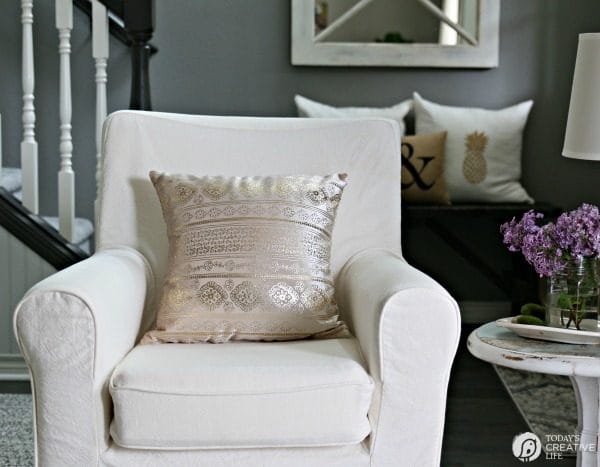 I have SO many pillows, that my husband has tried having a pillow intervention with me, but it's not working. If he only understood how much it saves in the long run. Instead of buying a new chair or new sofa, I just buy another set of pillows! I've been told that they are like stuffed animals for women.
I am loving this space.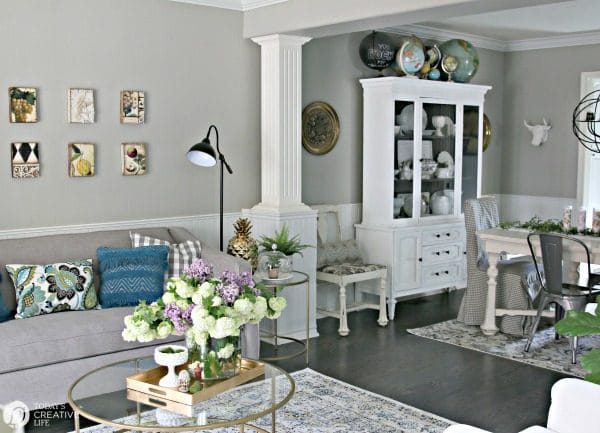 Just for fun, here's a look about 10 years ago.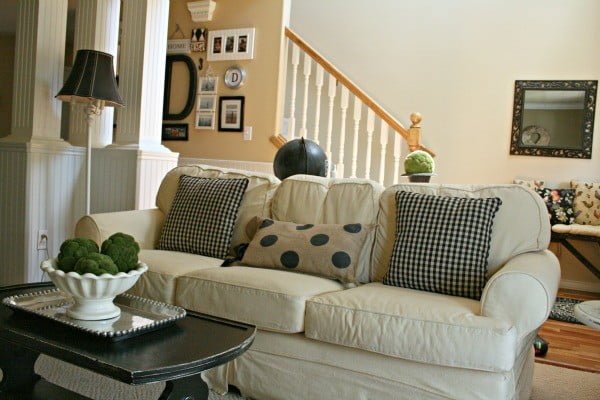 Not quite the same angle, but you can see how it's changed.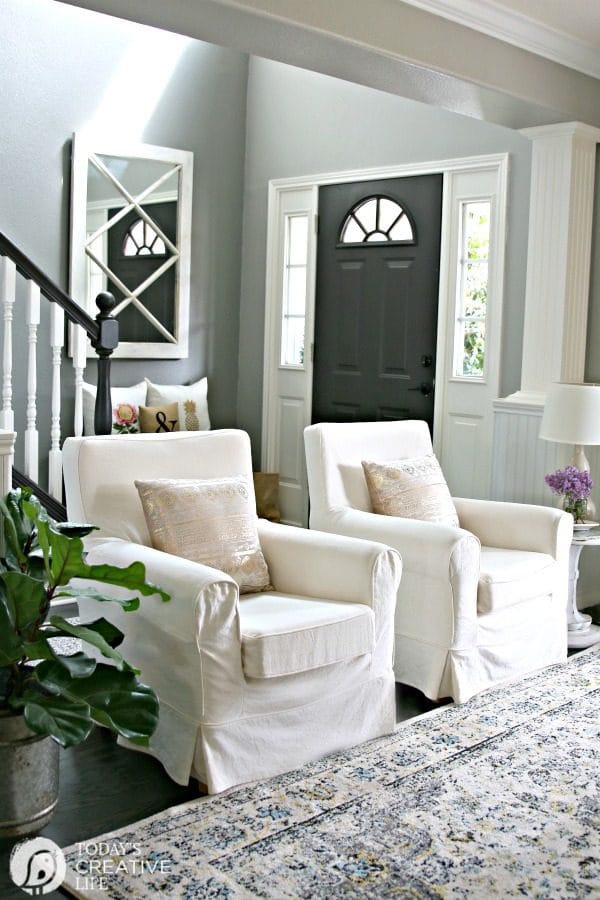 These shimmery gold pillows are the softest pillows in the world. They tie in nicely with the other gold accents I have going.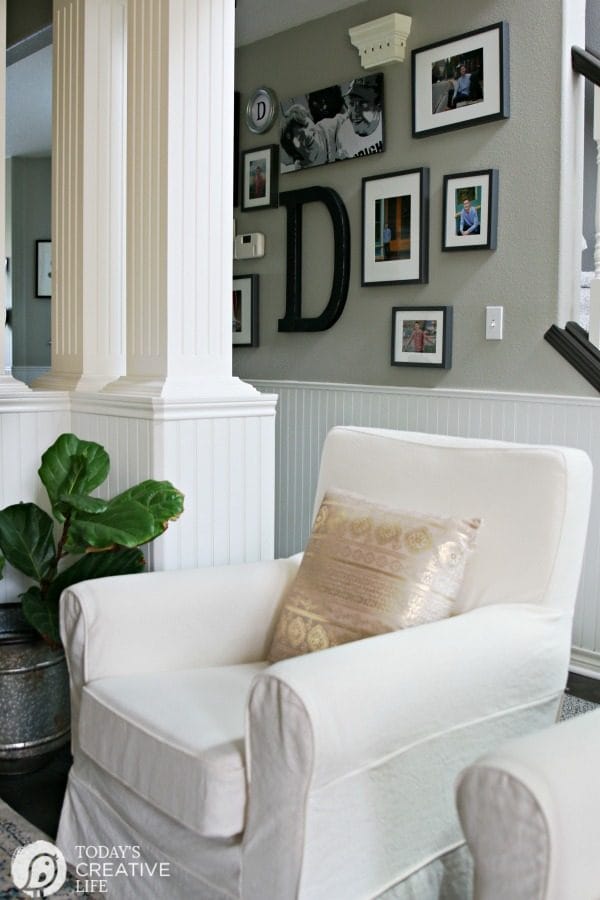 Living room ideas on a budget always include cut items from my yard! I create decor out of whatever is in season.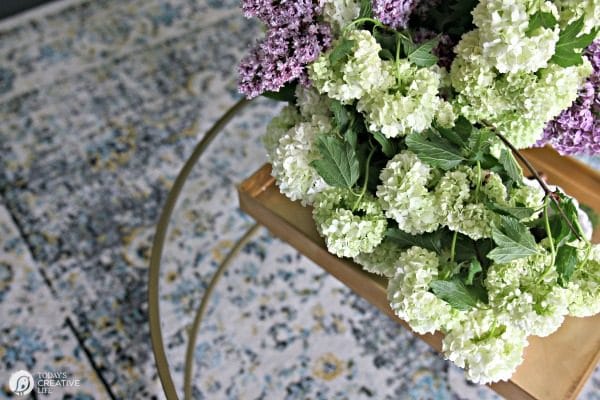 A simple twig can make this girl happy.
As I've said a thousand times, I don't decorate with the "I'll have what she's having" approach. Get creative, try new things, make your space reflect YOU. You'll find a look you love and it doesn't always have to cost a fortune!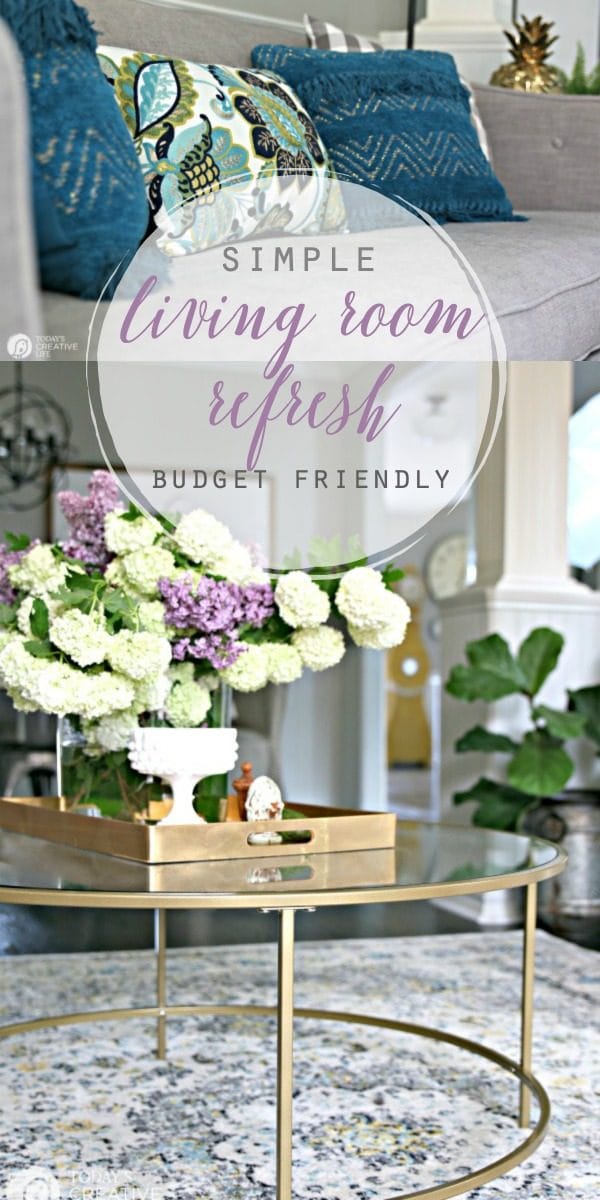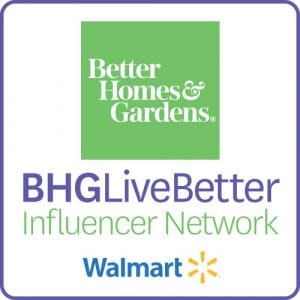 This post is a paid partnership. All ideas and opinions about any products used is 100% mine.
---
More Budget-Friendly Decorating Ideas
Easy Patio Decorating Ideas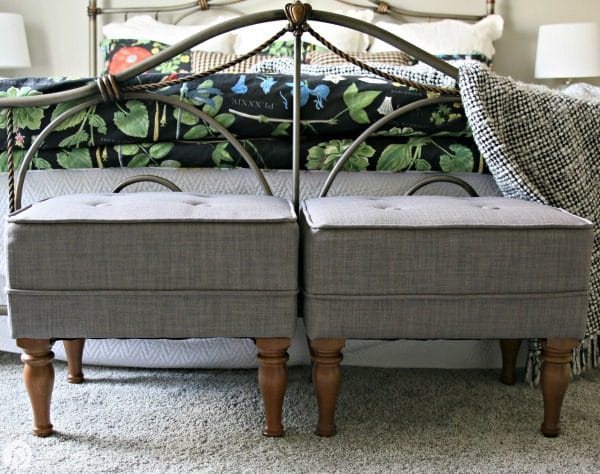 Decorating Your Bedroom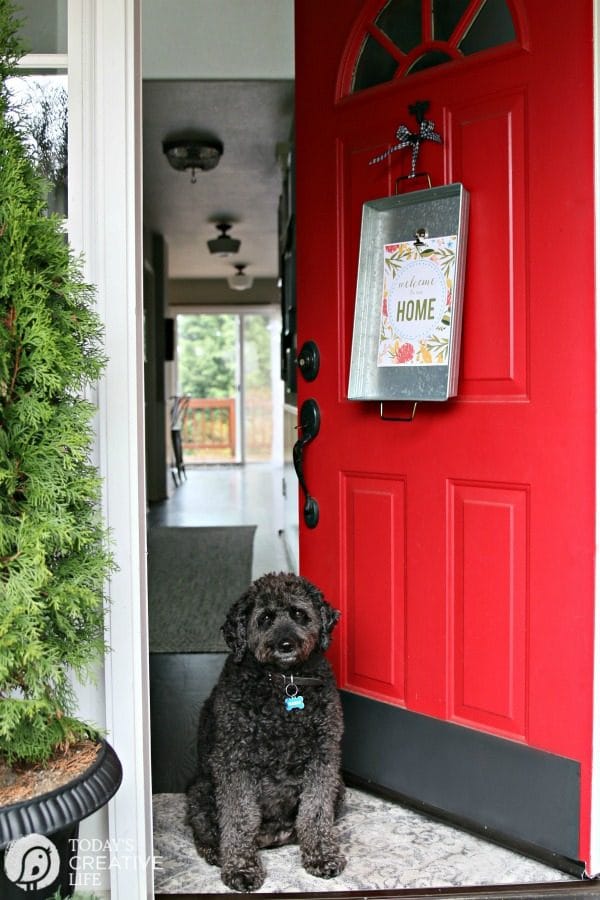 Simple Spring Porch Decorating